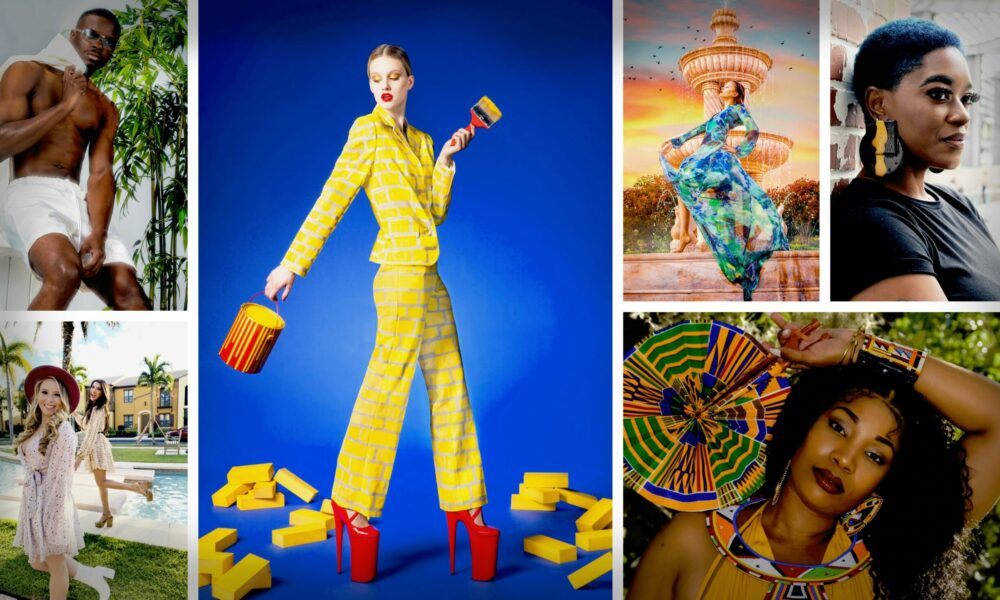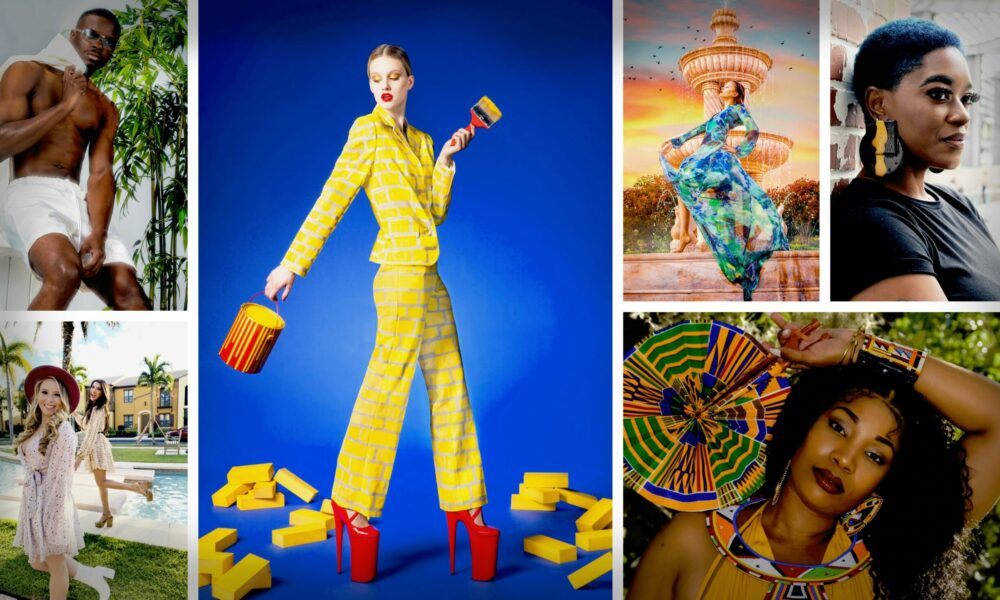 The heart of our mission is to find the amazing souls that breathe life into our communities. In the recent weeks, we've had the privilege to connect with some incredible artists, creatives, entrepreneurs and rabble rousers and we can't begin to express how impressed we are with the incredible group below. Check out our favorite stories from across the Voyage family.
Christopher Anthony

The Cavali Group was established off of 16 years in Nightlife and Entertainment. Founders Christopher Anthony of Rocky Mount NC, Andrew Covington of Raleigh NC, and Juan Cosme Fayetteville NC came together for one identified purpose. We understood very early that the power of building brands within brands would be the key and strength to our success. The Cavali Group is the foundation of our promotional brand. A promotional brand that we couldn't foresee being the outlet and extension to brands we hold today. Cavali Group was started in Greensboro, NC where we focused on creating brand identity throughout the triad. Building awareness through creating exclusive event concepts and hosting some of the biggest celebrity parties. Our focus is to attract all walks of life to create an atmosphere and energy that is unmatched. Take pride in knowing what it takes to make a party pop, from the people that fill the room; to the DJ playing all the right songs at the right time. Read more>>
Kaya Strykes

Alright, so rewind back to May 2020. That was the first time I ever sat down and wrote any kind of rap or freestyle. I was going through a heartbreak at the time and came home after work and then wrote my first freestyle ever to Kendrick Lamar's song 'Sing About Me' and dropped the video on Instagram. I received absolutely amazing feedback and my peers and just people, in general, loved it, so from there I continued to write freestyles and drop them on social media. From May 2020 and onward, I continued to write raps and started to get into going to the studio (music recording) more often and working with more like-minded creatives on this music journey. I have been working on music non-stop since then and have recently been doing live shows and collaborating with other musicians. It's been wonderful. Read more>>
Ellisha Kamau

It all started as an undergrad at Alabama State University while attending a retail course back in 2006. I knew that e-commerce and women's clothing accessories would be in my future but hadn't found my niche yet. Later moved to Los Angeles, California, and met my husband who is a native of Nairobi, Kenya. He took us to Africa and instantly, I fell in love with the culture, history, and stories depicted through art. I said, "I found my niche" I want to work with African artisans to provide African-inspired jewelry and accessories for women. Being married into the African Kikuyu Tribe and learning more about African culture and jewelry, it was only natural to merge those traditional native styles with modern-day chic. The combination of the two helped give birth to "Elegant Funk, LLC". In 2019, we focused on vendor events to network locally. In 2020, during the pandemic, we transitioned to online sales only using the Etsy platform (which we absolutely love) and it has been uphill since. Read more>>
Tina Hercules and Desiree de Barros

It all started with Granny's curry, which is the best I have ever had. My granny, I mean my husband's granny, one of the sweetest souls I've known. On the way home from her house my husband and I were talking about the amazing food traditions in our family. We talked about how nice it would be to taste the favorite dishes from other families in our community as well. We then realized… there are people in our community that make great food from their homes, local commercial kitchens, or small storefronts, etc. And more than just food! Services, pottery, clothes, jewelry, ornaments, woodworking, art, lotions, candles, the list is endless. But, it can be difficult to find our local gems. Unless you want to scour the internet, search through the endless list of people on Etsy who may be across the county, or you love the social media scene – I wasn't. That got us thinking. Read more>>
Marie Harrell

I started off as a personal assistant, in 2016, I was diagnosed with a rare autoimmune disease called SJS. It's a weird feeling being bedridden in your 20s from there I made a promise to myself that if I ever got back healthy I would start designing while I was bedridden I started out running a small consignment business/customs in 2017, and in 2020, I made the leap into designing my own clothing. TheMusesCloset is a luxury resort and leisurewear line, my designs are made to be functional but sexy, innovative, and sustainable. by purchasing quality material I'm able to create something that isn't just beautiful but also good for the environment. Read more>>
Mel McCabe

I am have always liked helping people, I knew from an early age that I wanted to help others in my career. I started off going to school thinking that I would be a medical doctor and over time I have narrowed my interests. In my graduate programs, I was able to work with people from all types of backgrounds and world views and found they all had one thing in common. No matter their current life circumstances, their goal was to be happy. I have worked for more than two decades in the field of mental health and I love what I do. I see that there is a need to help support folks who do not meet the criteria of having a diagnosis in fine-tuning their lives. That is where I come in! I use my background and training as a doctoral-level psychologist and the skills of a life coach to help women improve their quality of life to thrive and be truly happy. Read more>>
Katie Miller

I'm 31 years old, I'm a wife and a mother to a 10-year-old girl and we all live with my mom, who is a Breast Cancer survivor. I remember my mom working in her little shop as a kid, but I don't recall exactly what she was doing, I now know it was stained glass, so I've always been around it. At some point, she stopped though. I'm not really sure as to why. Eventually, I moved out and started my own family. Towards the end of 2012, my year and a half old daughter and I moved back in with her. In around 2013, I think it was, my mom was diagnosed with stage 2B breast cancer. After she started her chemo treatments, she began to work on the stained glass again to earn some extra money as she wasn't able to work. During this time, she taught me everything there was to know about the craft. I'd help her with orders on occasion. I didn't have the desire to do it though. Probably around 2014ish she wasn't physically able to create pieces anymore. Because of treatments, she acquired neuropathy in her feet, making it difficult to stand for long periods of time. She also has fibromyalgia. I did a few commissions in 2018 but I still wasn't interested. It was boring to me at the time. Read more>>
Allie Coutts

Allie founded Coutts Creations LLC in 2020 following the launch of The Fun with Friends Podcast in 2019. After over 10years of federal employment, she turned her passion for photography, marketing and branding, and podcasting into her full-time business. Her goal is to encourage others to be bold and try new things, whether starting a business, a creative photoshoot, or starting their podcast. Allie has always been creative and has dabbled in most medians, including poetry, fiction, illustration, photography, and music. Growing up, she would write short stories and poetry while her mother instilled a love of photography and nature. Art, music, reading, and writing were all ways to expand her universe and escape reality. She fell in love with the freedom of storytelling. Allie graduated from Iowa State University in 2009 with a degree in Anthropology and immediately started working as an archaeology technician at the Great Smoky Mountains National Park in Tennessee and throughout the country. Read more>>
Sundi McLaughlin

My husband and I have stationed at Ft. Bragg a little over 13 years ago, a friend of ours recommended Southern Pines as a possible home for us just outside of the base. We fell in love with the downtown instantly. It is Norman Rockwell, every Christmas Hallmark movie, and the perfect atmosphere for parades and outdoor festivals. Very quickly we moved into a house nearby, he left for deployment and I hustled to find work. Formerly, a Sheriff's Deputy and before that a shell diver in Key West, my employable skill set was… disjointed to say the least, but after almost a year of asking around, I found a job working in a boutique in the heart of downtown. I was surprised by how much I loved it! Meeting new people, using my creativity for floor and window displays- and of course, being in the heart of downtown made me feel a sense of belonging with my new neighbors and community I didn't even know I was craving; unfortunately, after three months the owners decided they needed to close. I was so disappointed, but very quickly they asked if I would like to buy their inventory and take over the shop. Read more>>
Daniel and Sara Bernard

Dan and I are high school sweethearts, born and raised in Florida. We moved to North Carolina when I (Sara) was accepted at Duke for graduate school. We fell in love with NC right away and decided to make it our home. After college, we both set off on career paths but Dan has always been an entrepreneur at heart. When a friend of his started a restaurant delivery service back in our hometown, Dan decided the same business would do well up here. He left his job to get started and I was in the middle of my first years of teaching at Wake Tech, but I offered to "help" him with the new business. In 2009, we started Mobile Waiters, later re-named 919Dine. We staffed a small fleet of drivers to deliver restaurant orders to customers in Cary, Apex, Morrisville, parts of Raleigh, and Holly Springs. We started before some of the new national delivery services existed (UberEats, Postmates, and DoorDash), or offered delivery themselves (GrubHub). Our customer base and roster of restaurants grew along with our driving and office staff. The service took off and was successful. I stopped teaching because Dan needed more than "help" from me, and I became a business owner/operator alongside him. We spent 10 years running our delivery service. Read more>>
Joyce Franklin-Smith

lost my youngest brother. He passed away from a massive heart attack, and he was young. At the time, he did not have any life insurance or any funds to take care of his funeral arrangements. This is what led me to start the Helping Hand Asset Relief Program (HHARP), a non-profit organization created to assist individuals with bereavement assistance, who otherwise do not have resources or anyone to help them with planning their loved one's funeral or burial arrangements. We have been active in the Shelby County community since 2014. However, in 2020, we had to close our office due to Covid. But, we have been able to provide some level of services to our clients working remotely. It's actually been cost-effective working via Zoom and utilizing other means to assist our clients. Read more>>
Super Nash Bros

I've been playing for most of my life at this point. Almost 20 years since I first started drumming. But I eventually moved to Nashville after working on cruise ships, coincidentally, at the same time, Brandon was and for the same company, but we never crossed paths. We wound up meeting in Nashville while we were doing the hired gun jobs for touring artists. We played on the road for a few artists and ultimately found that the jobs we were being hired to do, we could do on our own and be happier being our own bosses. We were already a really tight rhythm section and had all our harmonies down since we were arranging three-part harmonies for the artists we were playing for. It made for a very easy transition switching over to this band since we'd already had years of rapport. Brandon: I picked up the guitar when I was 14 in Hillsborough, NC which took me to start teaching for autistic children, then led to me playing small venues, and ultimately cruise ships where I became a music director for carnival. Read more>>
LaQuilia "LaLa" Parker

My story (Love Thy Skin) started when I had a breakout from an "all-natural product" I got from Walmart. The breakout was so bad that I went from wearing make-up for fun to wearing it as an only option. My confidence was depleted. I wasn't taking selfies without a good old snap chat filter and didn't want to go out in public. I honestly felt lied to. I knew I had a sensitivity but natural products always worked for me. I eventually found myself not trusting store brand skincare products so with much research and my husband's paycheck I developed an all-natural skincare line with minimal ingredients. My goal is to reach as many women as possible and let it be known that self-care/skincare can be affordable, fun, and accomplished in the comfort of your own home. Read more>>
David Charles

As a kid, I was involved in most things alongside school – sports, performing, and the arts – but the music was definitely something I felt a magnetism to. I've memories of playing in my parents' back garden with a head full of melodies but not really sure where they came from, so when Santa Claus gave me a keyboard for Christmas one year (with all the flashing lights and buttons a young boy could dream of) it was something of a match made in heaven. The peripatetic cello lessons at school couldn't really compete, though I suppose they possibly later helped me learn guitar! In my teens, I completed all my formal music and production training across the spectrum of performance, theory, technical/sound engineering, composition, etc. And pretty much rinsed the world of pieces to play and improvise, especially with having had a lot of fun and adventures with my band and performing concerts. As such a stronger and stronger desire to compose/perform my own material in various styles emerged with that being more open-ended.  Read more>>
Kari Condel

When I was younger, I was always the "party planner" of the family, planning surprise milestone birthday parties among other family and friend gatherings. As I grew older and many friends and family members were getting engaged and married around me, I had the chance to be involved in planning weddings! The shift toward weddings really solidified when my sister got engaged at the end of 2019, and I got engaged shortly after in the summer of 2020. I have loved every second of the planning process and knew it was my niche and something I can help many others with. So, this company is run by a true DIY bride herself, which makes me very relatable to my couples as I have tried my methods of planning on a real-life wedding – my own!. Read more>>
Nicole Johnson

I'm the owner of Fanatical Skin Ink, located in downtown Southern Pines. I opened the spa just three years ago in February. To this day, it has been the most exciting and rewarding experience, and I feel so privileged to be a part of someone's skin health and beauty care needs. How did I get into the field of aesthetics? Growing up in a rural community in Cleveland, oh. I was the oldest sister out of five siblings. We had to be resourceful. I was considered a natural at making things beautiful. By the time, I got to high school my friends quickly began to look to me for guidance with brows and everything related to beauty. I was always having a fun time experimenting with so many different things, whether products or different looks. Read more>>
Jenny Midgley

I spent over 15 years as a social worker helping others develop new skills to adapt to changes brought on by illness or injury. I learned a lot about people, people's needs, and people's stories in that role. Fast forward to about 10 years ago, I realized I needed to make a change, so I focused on turning my photography hobby into my profession. I took on building my business like I take on everything else: With passion, fervor, and a little sass. Since that time, I've been growing my business, my brand, and my family. I get a ton of support from my two kiddos, my husband, and my tribe who are all part of my story. Read more>>
Paris B.

Paris is a certified makeup artist whose goal is to enhance the natural beauty of each client. She has always had a passion for art. She has been coloring, drawing, and painting since before she could walk. Upon graduating from Aveda Institute in 2015, She began to pursue her career in makeup artistry. Paris attends the International Makeup Artist Trade Show and The Makeup Show each year to ensure that the best current makeup trends and products are up to date and available to each client. Wedding makeup is one of Paris' specialties. She loves sharing on a bride's special day surrounded by such love and excitement. Not only is Paris a phenomenal makeup artist, but she is also an amazing Branding/ lifestyle photographer. Her continued success comes from listening to her clients' individual needs and creating a custom look that enhances their natural beauty!. Read more>>
The Food Sheikhers

We started our journey in Doha, Qatar where Ajay (aka Foodsheikh) use to work for a hospitality organization, and for his own restaurants, he decided to create an Instagram page. A lot of his posts would be about the food he would eat at home which was made by me – Mika (aka Foodsheikha). At this point, I decided I need my own page to showcase my food journey too. That's when we became the FOODSHEIKHERS! We both are Swiss Hotel School graduates and know our hospitality very well. I looking at cooking up a storm in my kitchen and of course, indulging in different cuisines while Foodsheikh is a creative entrepreneur, excellent food and restaurant consultant.After running our pages in Qatar for almost five years, we recently moved and rebranded in Toronto as @Foodsheikh_ca and @Foodsheikha_ca. Read more>>
Melissa Brown

Nine years ago, I was in Nicaragua visiting my parents, who moved there in 2007 to take their non-profit full-time, which they started with the purpose of serving rural communities in Nicaragua devastated by Hurricane Mitch. New Song Mission was doing amazing things through health, wellness, and community-building initiatives. Having visited each year since the mission began, I tried to convince my husband Jon to let us move there, but life circumstances would not allow it. I knew I had to get creative and partner with New Song stateside. When we walked the coffee farm on our trip in 2012, I saw how hard the farmers worked, and when I tasted how wonderful their coffee was, a light bulb went off. I decided that I was going to import coffee from that farm and donate a portion of the proceeds to New Song. Read more>>
Christen Funderburk

My entire life, I've dealt with eczema… so when I got to college I treated it the best I could, but one day I just got so fed up with the laundry detergent I was using. Mind you, I'm a broke college student that didn't have money to keep testing out different detergents because they all seemed to give me the same reaction. I used to itch and break out so bad, one day I said to myself…" I'm going to try and make my own laundry detergent " and I did. That semester I was living with two other female roommates… so you know we all washed clothes pretty heavily. The 5-gallon pail, I made had lasted us the entire semester. I even had family and friends ask me to make some for them. At the time, I was not thinking about solving anyone's problems but my own. However, with this, I discovered that so many people also deal with eczema and many do not know how to solve it. Read more>>
Sam Duehring

I was born in Milwaukee Wisconsin, moved to The Triangle in 1994. I consider myself a North Carolinian, but Wisconsin will always be a special place as my father's side of the family is still all in the Milwaukee area. I grew up playing Ice Hockey in Raleigh for many years. Hockey was my life, I worked hard enough to be able to play D1 Prep Hockey in New England for a couple of years, the "dream" was crushed by injury. I ended up playing Club Ice Hockey at East Carolina University and this is where my life much started to form. I met all of my best friends at school through the hockey team and we are all fortunate enough to have moved to Raleigh/Wake Forest after school and we're all still really close. As for Golf, that love came into my life a couple of years after College. The game of golf itself has given me an opportunity to work on myself as a person and I guess you could say I find solitude in it. As for Brookfields Indoor Golf & Lounge, it's an idea I put together over the last three years and this location came out exactly as I imagined. I love being able to share my vision with Wake Forest and the community that we're involved with. Read more>>
Kishia Swift

Bull City Inflatables started in the fall of 2016 after some planning and research into the local kid's entertainment industry. After looking for an inflatable company for a neighborhood block party, I learned that there were not many minority-owned and operated businesses in the area. I always look for women-owned businesses and found that there wasn't any in the area for inflatables. I talked with a local operator and found out that this was something I was very interested in and could manage on my own without much help and low capital. I started with 3 inflatables and worked them on the weekends while I was still working FT. After some good mouth-to-mouth and business referrals, I was in a position to hire staff and work my business FT after a year and a half. Read more>>
Marina Huneycutt

I graduated from UNC Greensboro with a degree in Business and Gene, my husband and co-founder, graduated from NC State with an Engineering degree. We both have full-time day jobs, but both of us have always loved entrepreneurship and come from parents who own their own businesses. Naturally, three months into our marriage, the original idea for Huneybox began. It was a very simple beginning; I saw a little cube box in a craft store, and thought, 'I want to turn that into a care package!" We got excited thinking of all the friends we would want to send a package to. We realized quickly that making a care package could be a bit time-consuming and costly to shop around for, assemble nicely, and ship out for a single package. Looking online at more convenient options either lacked quality or didn't seem very personal anymore. Around the same time, we lost a friend to suicide and social distancing became the new norm. This pushed us into starting Huneybox. Read more>>
Latangela Hyman

My business story started in 2008 when I became dissatisfied with my career in advertisement sales. I began to be active in my church and had joined the prayer ministry. I started praying for a career change and I was led to explore the Christian bookstore business. I shared my desire with my prayer partner and she directed me to a nearby bookstore that had expressed an interest in retiring. After lots of dialogue and prayer, I agreed to purchase the business. Long story short by the end of 2008, the deal fell apart and they decided to keep the business. I had already left my job, invested lots of time and money, and set up all my vendor accounts. As well, I had agreed to purchase fixtures from a lady that was closing her bookstore in Zebulon. I contacted her and told her I didn't get the store and she was disappointed also and told me she had already told her customers about me. I decided I should still help them by starting the business from home, she encouraged me and gave me a portion of her customer list. It was a rough season financially, but I officially started by selling Christian education materials. I would order and sort at home, load up my car, and deliver to churches. Read more>>
Starr Jackson

In 2017, I began my journey at the illustrious North Carolina Central University (NCCU) in Durham, NC on the National Student Exchange Program from Frostburg State University (FSU) in Maryland. I was there to complete a course in artist management and to explore a new school. I loved NCCU so much and I was happy there to the point that I didn't want to go back to FSU. In 2018, I became a full-time student at North Carolina Central University. From attending a performing arts school in elementary and middle school to playing the violin from third grade to 12th grade, and having a podcast I've always been a part of the arts and media. NCCU was where I really wanted to make a change and help others chase their dreams despite what industry they were in. I saw the need for an organization like mine at NCCU and decided to make my dreams come to reality in the fall of 2018. The organization and I were able to have numerous creative workshops, events, and even hold an awards show. Read more>>
Elijah Christian "Peazy Boi" Akpan

I am a singer/songwriter. I'm the oldest of five. Music has always been in my family. My mom, who is a choir director for my church, put me and my brother in her choir at a young age. As a kid, I already knew how to harmonize and sing along to different melodies. I also grew up playing the drums and piano and saxophone. I feel like music comes easy for me. I started making my own music in 2016. I use to rap a lot. I looked up to Kendrick Lamar, J. Cole, Eminem, Drake. But something wasn't clicking for me. I'ma Naija boy; it's my heritage. I looked up to Burna Boy heavy. Wizkid, Davido, Psqaure, and Duncan Mighty were also an inspiration for me. In 2018, I attempted to hop on an afrobeat. I found it easier to make songs and it's songs that'll make you feel good and catch a vibe. I made my first ever Afrobeat song "Do Me Like That" featuring 100K (available on SoundCloud). I receive so much positive feedback from that song and from then that's when I knew this is my lane. Afrobeats is definitely my home. Read more>>
Stephanie Hernandez

Our core values became the groundwork for creating Mystic Roots Company; networking, community, and supporting local businesses. I strongly believe that when you ask about Stephanie Ruiz and Roger Moore, our communities will tell you we're more than just those "plant people." Rollback to our established year, 2020, our company's seed of intention was first planted on opening a brick-and-mortar shop to sell plants and crystals, but little did we know that a pandemic would alter and elevate those goals. As nature lovers, like many others, we created personal jungles in our homes and quickly realized how much time and knowledge went into maintenance and care. Boom! That was it, there was a void in our communities, and our business needed to mold with the times. Read more>>
Marsha Glickman

I've always loved art and, as a child, dreamed of becoming an artist. I also love biology, psychology, and structure, so I became a clinician and IT professional. A sense of creativity plays in these professions, but creating fine art was always in the back of my mind. My technical profession led me to consult and weekly travel. Fortunately, a friend of mine introduced me to an art studio in Houston which provided the opportunity to meet and collaborate with other artists and to sell art to collectors. I gave up this workspace during the pandemic, and am delighted to have moved to North Carolina to be closer to family. I now have a studio at Anchorlight Studios on Bloodworth St. in downtown Raleigh. I love repurposing found ephemera into a work of fine art, incorporating historical events or conceptual ideas that resonate with the viewer. Using ephemera from a large collection of vintage books, papers, and random objects dating back to the early 1900s, each completed work is unique. Read more>>
Courtney Maloy

It's been such a journey and honestly, I had no idea I would end up here. I was a stay-at-home mom battling everything you could think of. My relationship was on the brink of demise, my work-from-home job was near impossible to do with two young children (so I was losing my job), I was in my 3rd trimester of pregnancy with my 3rd child, and we were being evicted. Yeah… things were VERY bad. After sleeping on a few couches with my children… I moved back home with my dad and again pursued a work-from-home job. However, with a fussy premature newborn, and many late nights, it became increasingly difficult to stay awake to train for the job, so eventually, I was terminated from training. This was a pivotal moment in my life. See, years prior, I had tried my hand at an MLM job called Wake Up Now. I was introduced by one of my best friends, and while I didn't do great at all, this business venture opened my eyes to the possibility of owning my own business. Read more>>
Sean O'Connor

I moved to Raleigh from Los Angeles in 2009 to play Goalkeeper for the Carolina Railhawks. While playing for the Railhawks, I had the opportunity to engage with the local community. I did private lessons for hundreds of young players and ran camps and clinics with other professional players. I also did many appearances at local schools and churches. I fell in love with Raleigh and knew that it would be my home for the foreseeable future. When I was nine years old, my mother died of breast cancer, and my father taught me how to use soccer to channel my negative energy into self-growth. Soccer has provided the opportunity for me to reach many kids and help them make better life choices. I feel that I have been able to teach that same lesson to many players in this community that my father taught me. Read more>>
Marsha Sharp

My mother surprised me one Christmas, when I was a Senior in high school, with a little red Nikon Coolpix camera and I honestly thought to myself "I'm never going to use this" but as it turns out, it changed my life. I started to take pictures of nature because nature is FREE and doesn't talk back to you. This gave me the chance to start playing around with the camera and all of its settings. I, later on, wanted to start photographing models, but being from a small town on the coast of North Carolina, I didn't know how to find them. So my mother was my first model, I started practicing with her. I would put flowers in her hair or I would cover her in colorful paint and start to learn how to pose people. That's when I realized how much I love photographing people and I knew that this was a great way for me to express myself creatively. I then started taking pictures of my friends and sharing them on my Instagram and that's when the real journey truly began! I started sharing my work on Instagram back in 2015 and this was during the very early stages of Instagram where photographers were really praised for their creativity and their work would get noticed a lot easier. Read more>>
Janirette Vazquez

I was born and raised in Puerto Rico and lived in Miami for a few years before I moved to Raleigh a year and a half ago. I was never really interested in art before and all of the sudden in my darkest times art saved me. I became really interested in graphic design and ended up enrolling in art school. I had never drawn, painted, or sculpted in my life and I needed to take a week-long seminar/test just to be accepted. I was constantly asking myself, how will I be chosen from all these talented people that have been making art most of their lives? Even in doubt, I accepted the challenge and was accepted in the most prestigious art university in Puerto Rico, Escuela de Diseño y Artes Plasticas de Puerto Rico. It was there that I discovered my passion for painting and sculpting which led me to create my very own business selling hand-sculpted miniature food jewelry with polymer clay online. At that time, I was featured on numerous websites, magazines, and online blogs, including the Pee Wee Herman blog, Dominos Pizza & Dunkin' Donuts social media, and even a Korean soap opera titled "Panda and Hedgehog". I was selling so much that I couldn't even keep up! People were very curious about my process and that's when I decided to open my YouTube channel. Unfortunately, after having my first and only child I was diagnosed with endometriosis which led me to have two surgeries in the span of a year.  Read more>>
Early Jackson

My journey began at the doorsteps of rehab. After a brief time in the military, I found myself struggling with drugs and desperately in need of a change. I moved back to Philly and found a mentor. Once I began to address the addiction and other areas of limitations in my life, I saw a whole new world opens.I rapidly got into the professional development business and found I had a gift for inspiring others. From there, I was traveling to train organizations, speaking as a keynote and authoring self-help books. Read more>>
Shameshia Fennell

As I have said many times before, "I did not choose Finance, God chose Finance for me." It all started during my senior year in high school where I needed to choose 1 main elective and one backup elective so that I could graduate early. Naturally, because I was trying to make my last year as easy as possible, I chose a cooking class and an early childhood development course. Both of my elective options were full so I was thrown into accounting; a subject I knew nothing about at the time. It quickly grew on me as the concepts were easy for me to grasp and the subject kept me intrigued and with a thirst of wanting to learn more. It was at this time that I first developed a love and passion for finances. I remember my accounting teacher keeping me after class one day asking me to take the career more seriously by applying to colleges with accounting as my major. She kept drilling into me that my grades were immaculate and according to her 32 years of teaching – that was unusual. Read more>>
Skyler Cline

I have always loved makeup growing up it has always been my passion, so after trying many different things to find a career path I decided I wanted to become an Esthetician before going to school I wanted to get certified in Lash extensions. I met with a local Lash Artist who teaches classes and just fell in love. I love how every set is unique and it's just another thing to add to my skill set. Both makeup and lash extensions help highlight everyone's natural beauty and make my clients leave feeling so confident and I love being able to provide that. I have amazing clients and an amazing support system who just help me always get my name out there which is helped me get where I am today. Read more>>
Kim Davis

My journey was totally random. One of my besties (Hi, Anna!) became obsessed with fairy hair and she started getting it done… then her staff… then all her friends. I live about an hour away from Anna and the lady that did her fairy hair. There was a lot of interest in my town for it but no one to do it. I was a single mom and wanted to earn some extra cash so I decided to learn. From there, it just kind of took off. I owned a successful payroll company in Raleigh. In December of 2020, I had the opportunity to sell the business. I wasn't in the market to sell but the offer was one that I couldn't refuse as they say. It gave me some time to invest in growing my little side glitter hustle. Read more>>
Rachel Adams

It all started while I was taking a business course in college. I was learning about all sorts of business-related things but during my downtime, I would online shop. I have a love for shopping and clothing. One day, while online shopping, I went down the rabbit hole. I stumbled upon material about opening my own boutique and I became very intrigued because it would not only be a business of my own but it would involve something that I am extremely passionate about anyways. I have been in the dental field since 2010 and I truly enjoy my career more than I can say, but shopping and fashion also hold a place in my heart. I decided that even though I am an endodontic assistant and love what I do, why not open a boutique online on the side as something that I am passionate about and also have fun with. As I started to learn about opening my own business and figuring out the logistics of it all on my own, I became obsessed with it. People around me could see my growth and my passion and also wanted to see me flourish. I can truly say, I love what I do. I love shopping and I love finding great clothing and accessories for my customers. Read more>>
Ashleyh Korgar

As a child, I always had the gift of entertaining others, so I knew it was something I wanted to do. As a member of the Boys & Girls Club of Raleigh, as well as being a member of Delta Sigma Theta Sorority Inc., they instilled community service, giving back, and being a help to others in me. With this, I always knew I one day wanted to bridge being FOR my community and entertaining media together, in a way that would benefit, not just me, but those around me. By this being my foundation, I've managed to climb my way through many obstacles to now being on the radio and creating a few platforms that do exactly what I've always desired. The platforms I've created allow me to entertain while spotlighting the gifts of others and speak on those uncomfortable conversations in hopes to uplift and find solutions for everyday problems millennials face. Read more>>
Silvana Rangel-Duque

I have always enjoyed cooking, about 10 years ago, I became interested in plant-based eating and had so much fun discovering new ingredients and creating new recipes. At a cabin weekend with friends, I decided to try making vegan tamales, we just couldn't believe how delicious they were… in our opinion, they were as good -if not better- than the ones we grew up eating at home in Colombia. At that moment, I realized that I had created something amazing, and the world needed to know about it! I started sharing with friends the food that I was creating and the feedback was always very positive. That got me thinking of starting my own business, and in 2014, I moved from Colorado to North Carolina and decided to pursue my passion and Soul Cocina was created. Read more>>
Zeynep Guvenc

I am a published author and wearable art designer. I was born in Istanbul where I grew up with my twin sister and brother. I hold an M.A. degree in History from Istanbul University and I worked as a history teacher at a private high school. After I got married to my husband we came to the US about seventeen years ago. I currently live in North Carolina with my husband, two kids, and a cat. We lived in Miami and San Francisco Bay Area for ten years before moving to North Carolina. I researched extensively about the problems and challenges of youth, homeless people, religion, and different cultures. I had a chance to publish my novel "Homeless" which is now available at Barnes & Noble and Amazon. Read more>>
Patricia Valdivieso-Cloës
I'm Patricia Valdivieso-Cloës, born and raised in Argentina. I went to school in Buenos Aires, Argentina, and Lille, Lyon, and Paris, France. I have lived in Boston, and most recently settled with my husband and my teens in Raleigh, North Carolina. Yes, I come from Far&Away! I bring with me a blend of cultures and languages, and I hope I can guide you Far&Away too! Throughout my life I have been dedicated to caring for people… I'm a physician who has worked in intensive care units for many years while styling my home and the ones of my friends and family. In 2014, I started a "new era in my life" to help people. Otherwise, I decided to complete a degree in interior design in France (CREAD Pro). Read more>>
Tre Mars

I started my journey in Germany and was born in Clovis, New Mexico on an Air Force Base. A few days later, we took a 2-day drive to Buffalo, New York. My brother was born four years later. A year after we moved to North Carolina! I've been all over the area from Clayton to Raleigh and now I live on six acres in the country's part of Newton Grove, lol. When I was younger, I was a huge fan of Eminem. I was very deep into hip hop since elementary school. In middle school, I would do text battling on this website EminemWeb.com. Because of that, I was very skilled at writing lyrics and punchline-style bars that could be used against others. In high school, on Youtube, I went viral by being the first and only person on Youtube to recreate the Joey Bada$$ beat 'Killuminati'. It has 368,000 views! I later started a skate team called Skate Mind, and we had success with over 200 videos. This era allowed me to understand online presence and music at a young age. Read more>>