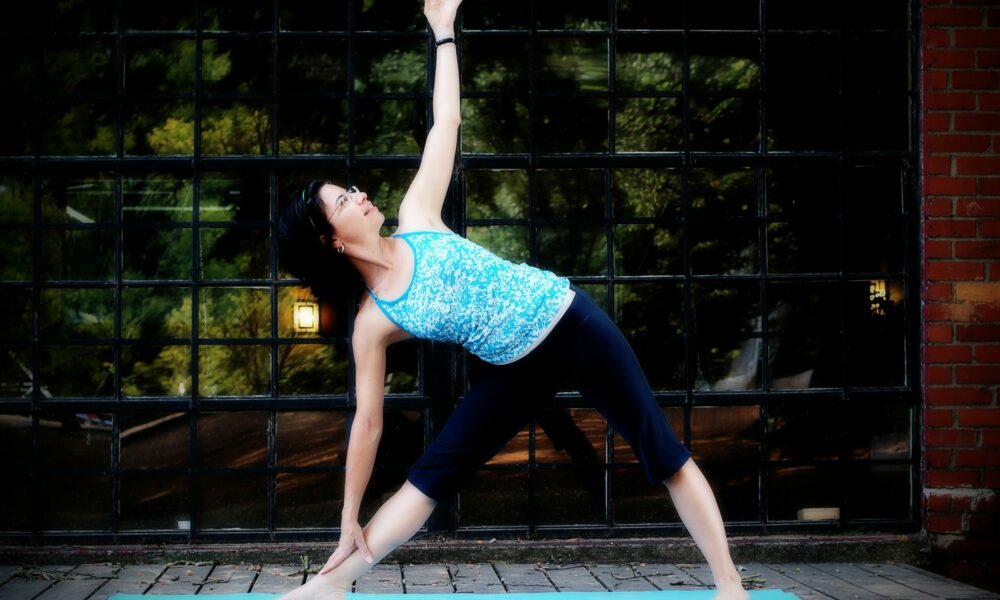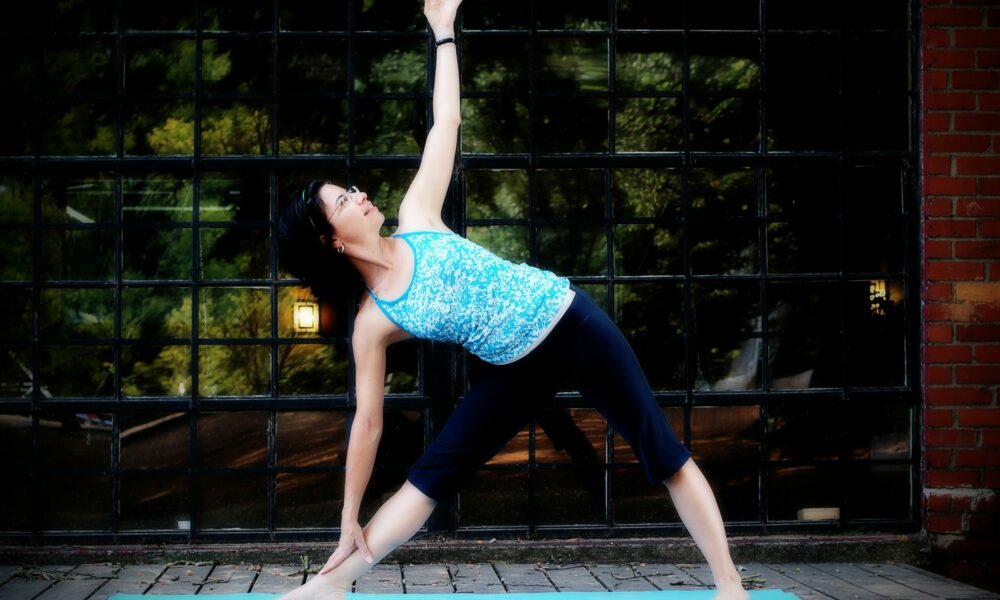 Today we'd like to introduce you to Marci Lew.
Hi Marci, thanks for joining us today. We'd love for you to start by introducing yourself.
During my 20s, I spent the decade backpacking through Asia and Africa, working lots of unusual jobs, and coming home to the States (to Boston MA) in between to save up a little more money and head back out to new adventures.
On one of my trips home to the States, I tried out a yoga class in Boston, and felt so good afterward that I thought 'more of this, please.'
Following my travels abroad, I moved to Tampa Fl and worked as a primate keeper at the Tampa Zoo (Lowry Park), and began taking more yoga classes. I eventually got certified as a yoga teacher and began teaching some classes.
When I moved up to Durham to work at the Lemur Center, I began teaching yoga on the side more regularly, and also became certified in Mat Pilates. I taught at gyms, and studios, and was also asked to teach at companies as part of their wellness programs. One of my most popular classes was (and is) a fusion of yoga and Pilates, 'Yogalates' with both core work and yoga stretching.
In 2012, when I experienced a cancer diagnosis, I also focused on meditation and Buddhist teachings and took an intensive Mindfulness-Based Stress Reduction course.
I was especially drawn to the practice of 'Metta' or 'loving-kindness,' which is based on the practice of compassion, and was particularly intrigued with how this practice can cultivate a sense of greater connection to others and increased self-compassion (all of which also cultivate greater equilibrium and overall health).
When the pandemic hit, I was teaching both corporate and studio in-person classes. While the corporate classes went online, the other in-person classes were on hold for Covid, I posted a few online classes for the public (mainly because I missed teaching as much) and these online classes proved quite popular.
It was (and often is) still such a stressful time, I decided to commit to teaching online to support people's physical and mental health and began my online yoga teaching under the name NamastehOm. Originally, I would teach two full live classes and one half-hour class weekly, but with feedback from students, I expanded it to three full live classes (Yogalates, Mixed Level Yoga, and a Rotating Tuesday class that changes weekly).
I also began offering a (different) weekly video available anytime to folks with a monthly subscription. Folks with a Monthly Unlimited Pass for $45./month (deemed 'Muppies') greatly outnumber folks doing drop-in classes, as most of my students take advantage of this deal to have access to a wide variety and good amount of yoga and core work at a low cost.
While online classes have their pros and cons, some of the benefits I found were a) students were able to dive deeper into their practice with less distraction/self-judgment from having other people around them b) folks could practice with me from other states, take the live classes from anywhere (including on beach vacations, etc.) and vice versa… I even taught from a rooftop in Mexico) we all enjoyed less commuting (and my 2 cats who wander in and out of classes).
The NamastehOm yoga community has coalesced into a really caring and connected group, and we've also done yoga class fundraisers to support Black Lives Matter and democracy, raising over $2500 to support these causes.
My goal as a yoga teacher is to provide a well-rounded, personalized yoga practice infused with compassion and humor. The majority of my students are older (the 60's and 70's) folks who keep active and fit and are interested in maintaining strong physical and mental health, balance, and equilibrium as they age.
It is both a physical and spiritual practice, and I include Metta, poetry, and grounding mindfulness in every class, as I believe our spiritual well-being is every bit as important as our physical well-being. I am honored and thrilled to be a part of such a caring and supportive yoga community as we've created, and look forward to welcoming new students into our NamastehOm community too.
May we all be happy, healthy, peaceful, and safe.
We all face challenges, but looking back would you describe it as a relatively smooth road?
As I mentioned briefly in the story section, in 2012, I received a cancer diagnosis- of Stage IV Breast Cancer.
I canceled teaching for a year and went deep into meditation and Buddhist teachings (along with all of the medical treatments I underwent). I also got into painting and got back into making jewelry (my other business is Ubasti Studio for art).
Most of my yoga students don't know if my cancer diagnosis, and somehow, against all odds, I am still doing fine 10 years later. I believe the reason I am doing well and survived is that I embraced self-care and turned towards decreasing stress in my life (which supports the immune system). I gave up practicing Speech Pathology and just focused on yoga and art, both of which support and buoy my spirit.
It is also where my strong passion for self-compassion and building skills to manage stress originate, and I bring these skills and tools into my classes to share with and help support others as they navigate their lives and challenges.
Alright, so let's switch gears a bit and talk business. What should we know about your work?
I think I'm not the most typical type of yoga teacher- in being my authentic self my students know I'm not a morning person, I love irreverent humor.
I'm not a purist in yoga and love to create unique flows, make the body and mind work together to do some unconventional transitions and poses, and am very creative. As one student told me, 'yours is the first yoga class I ever took where I didn't look at the clock once.'
I send out yoga emails that have funny GIFs and often involve animals and host progressive yoga fundraisers because I believe that if compassion is all-inclusive, we should put our beliefs into action. My students know that even though I will challenge them with core work, some hard balances, and deep stretches, I always encourage them to let go of judgment and outcomes, and honor where they are at.
I also teach yoga at an in-patient facility for folks with eating disorders and working with them as well as having experienced lots of challenges with my cancer diagnosis in 2012, I know that the antidotes to anxiety, fear, and isolation are cultivating gratitude, self-compassion, and self-love. And when we feel connected to others, we thrive.
A message from one of my Muppies this week was: "Thanks for all you do to enrich us, and for the inspiration and grounding that you provide on and off the mat!"
Are there any books, apps, podcasts, or blogs that help you do your best?
Yes, two of my favorite books that mean a lot to me are 'Buddha's Brain: The Practical Neuroscience of Happiness, Love, and Wisdom by Rick Hanson and 'Mind over Medicine' by Lissa Rankin.
I also love Podcasts by Tara Brach (she's great for anxiety and metta), Sarah Blondin (wonderful for self-love and care), and Brene Brown (books, etc.) who is great on vulnerability and how it is connected to our authentic selves and happiness. The first two are also on the App Insight Timer with great guided meditations, and Brene Brown has lots of good books.
A quote that I love (my mindfulness teacher used it a lot though I'm not sure who it's attributed to) is
"Suffering comes from wanting things to be different than they are."
Pricing:
$45/month for unlimited live yoga classes and a weekly video for NamastehOm classes.
$9/class Drop-in for any of my NamastehOm classes.
Contact Info: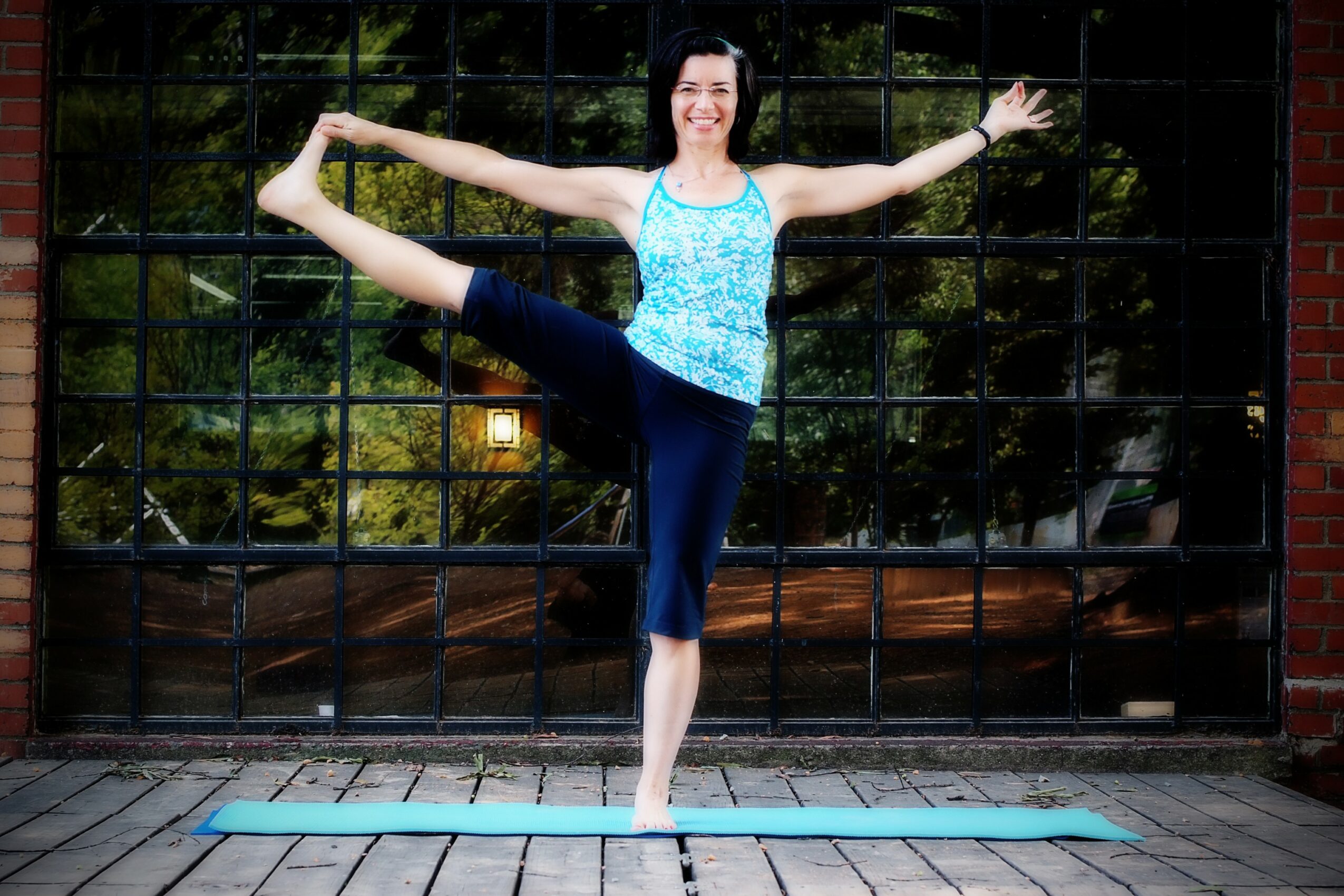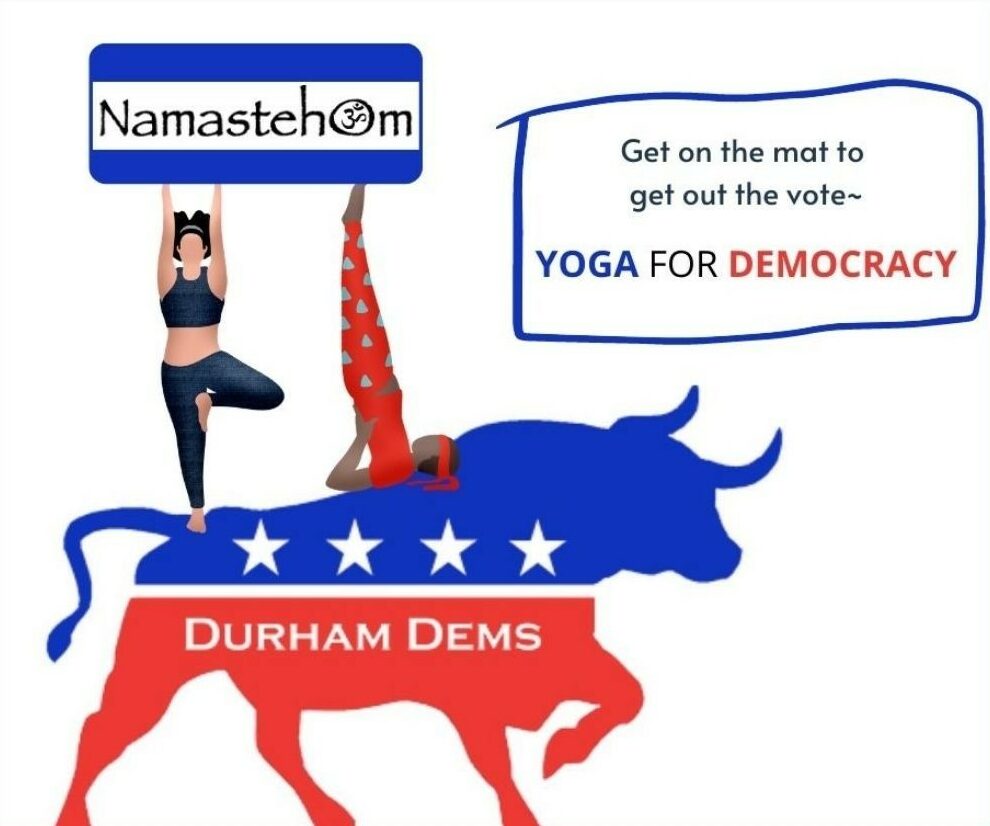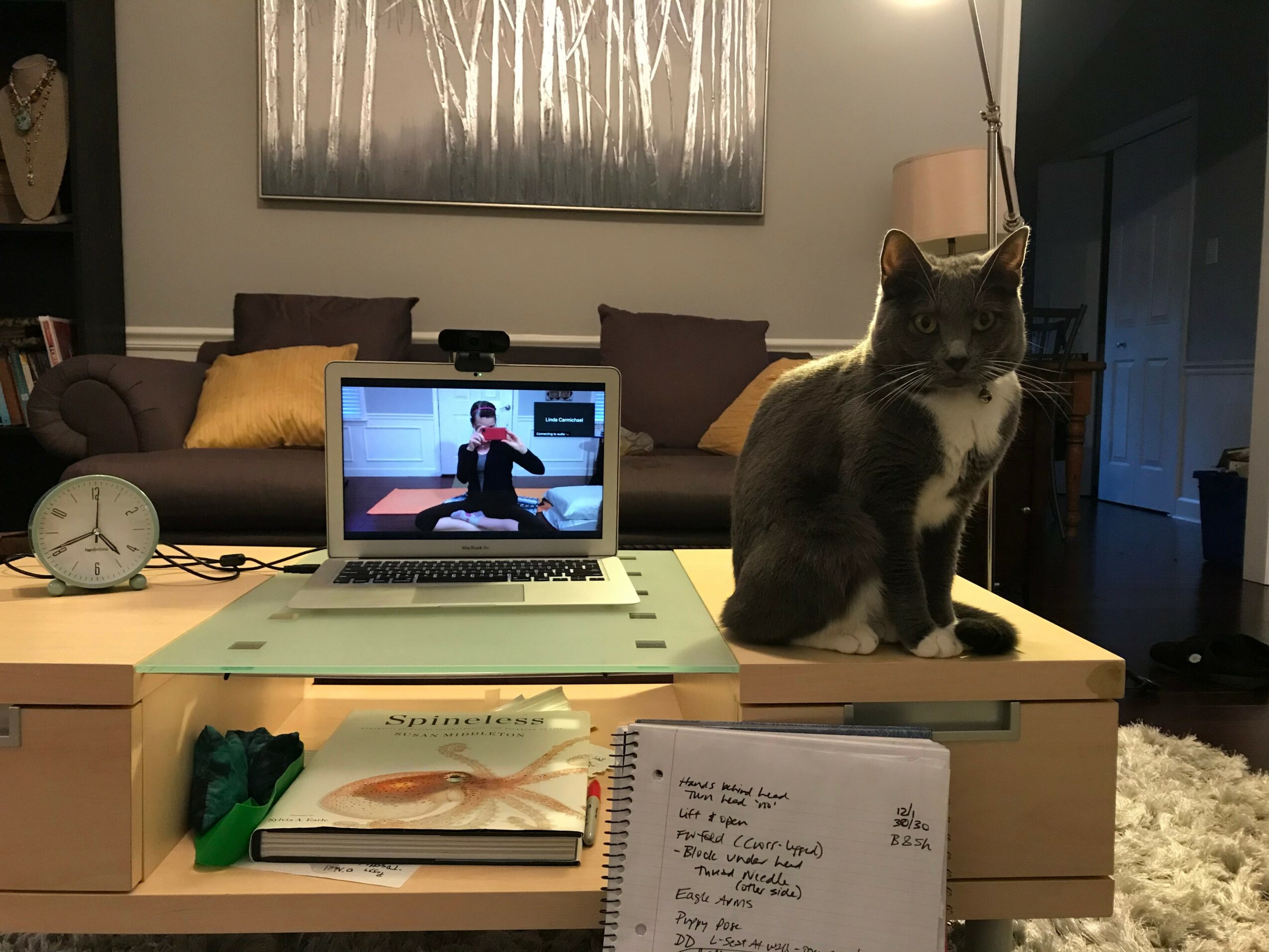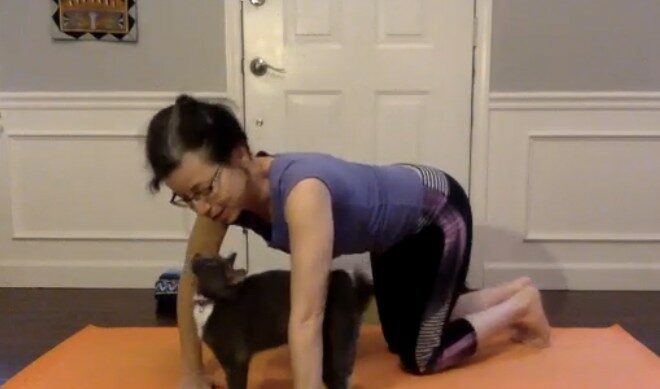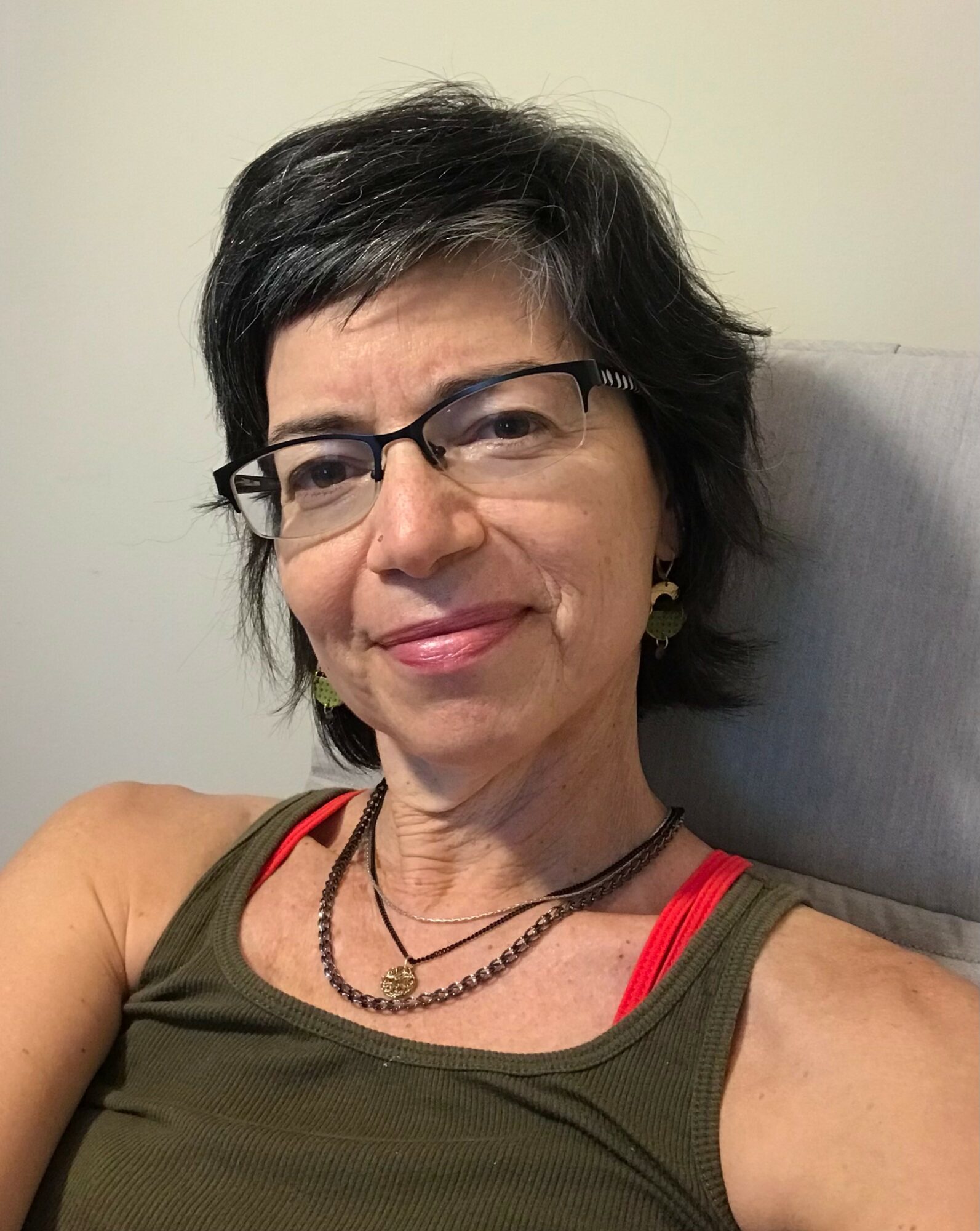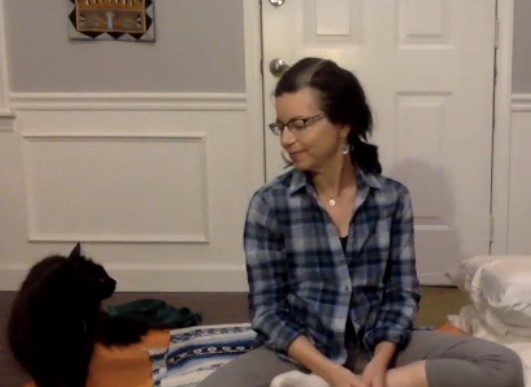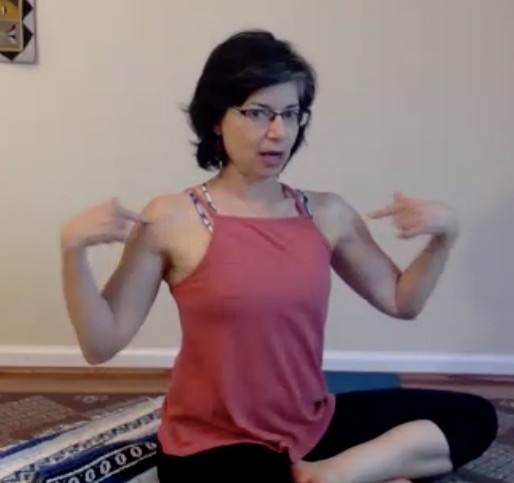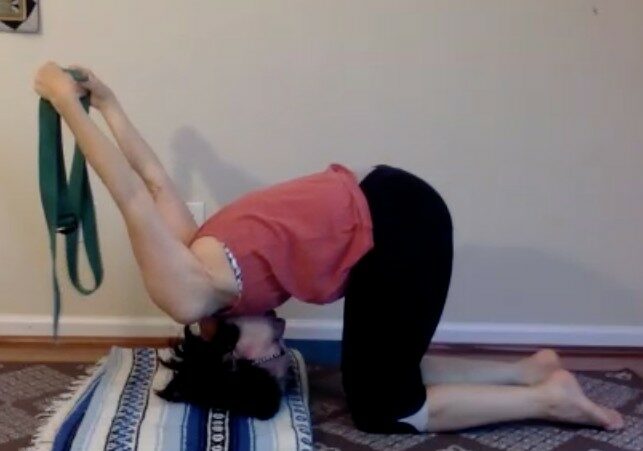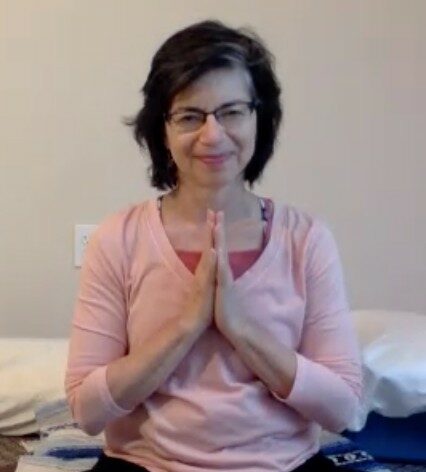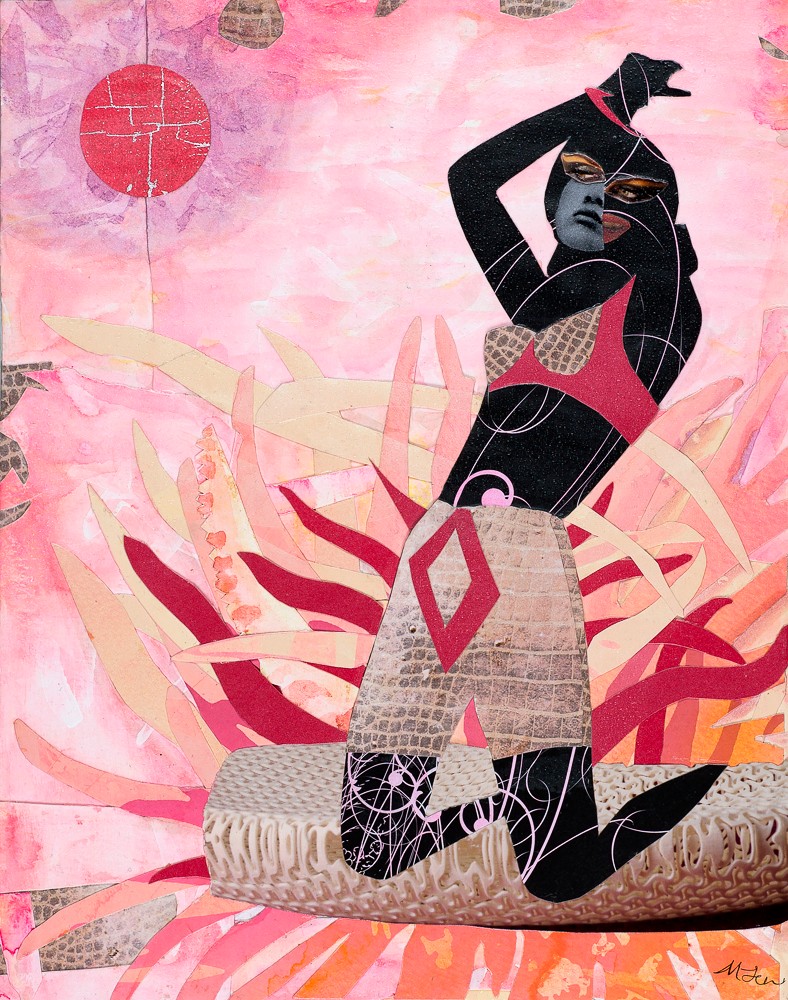 Image Credits
The Future is Female
Suggest a Story:
 VoyageRaleigh is built on recommendations from the community; it's how we uncover hidden gems, so if you or someone you know deserves recognition please let us know 
here.