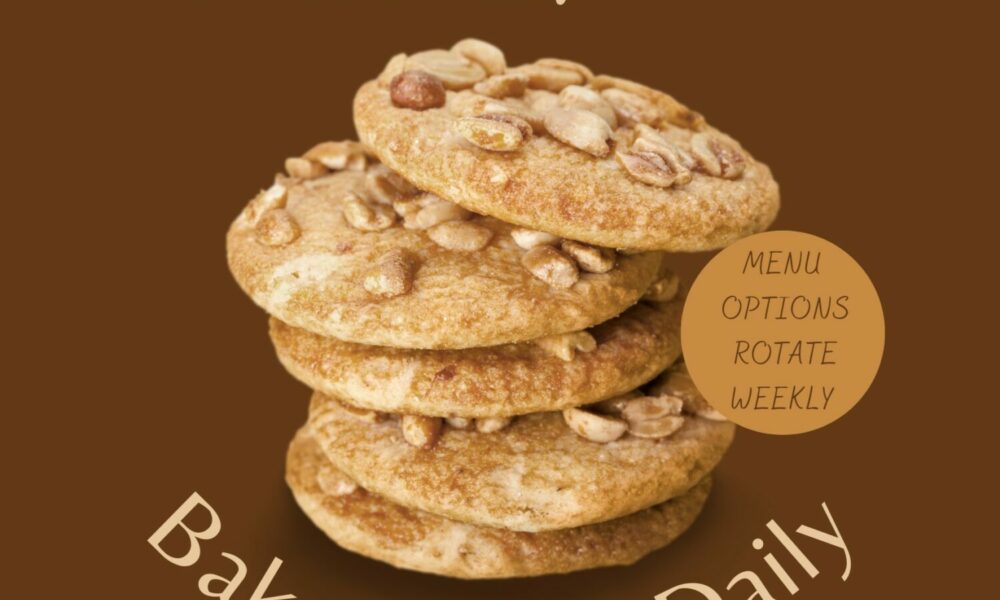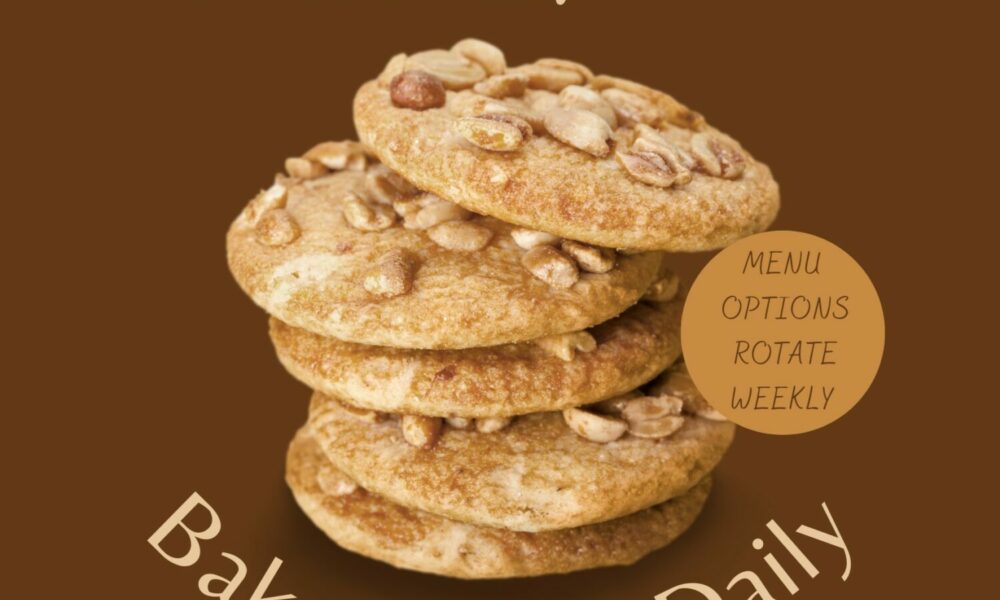 Today we'd like to introduce you to Brittany Shaw.
Alright, thank you for sharing your story and insight with our readers. To kick things off, can you tell us how you got started?
In 2018 I quit my job to return to school for the 3rd time in hopes of obtaining a nursing degree. I couldn't understand why after so many failed attempts, I felt God calling me to leave my stable 8-5 job with full benefits. Sure, I was making pennies on the dollar, but I got weekends and holidays off, I could flex my time if I needed to be out, and I worked with some remarkable people. For some reason, that wasn't enough. When I quit, I knew I needed to do something to make money, so I went to youtube and then Pinterest and started looking for ideas, but nothing stood out. One day I decided to make cookies for my family, and they were an instant hit. I was blown away by how well I received the cookies. Starting, I only offered chocolate chips, then through research, I found snickerdoodle, which happens to be a top 3 fan favorite. I had no idea that people would pay for cookies, but the convenience and experience of freshly baked homemade cookies are very appealing. Fast forward a few months into me baking and selling from home, and the buzz began to grow. My husband was coming home from work with orders daily, and my Facebook account was getting hits left and right.
All was well, and things were going amazing, and then in steps covid. I ended up shutting down my cookie business before it was fully able to take off. It was scary and sad, but I ended up finding it. Temp job during the pandemic, and I decided to work there until that position ended, and once it ended, I would re-launch Sweet B! It turns out that temporary isn't always that temporary, lol. I ended up working there for almost two years. I could feel my time coming to an end in my temp position, so on my birthday, July 4th, 2022, I sat and talked with God early that morning on the front porch of my home. I told God I was ready to do his work, and when he saw fit, I wanted him to push me out on faith so that I could launch Sweet B and bring it all to fruition.
3 days later, I received notice that my position was being cut and that I would be out of a job at the end of that week. Wow! Talk about an expeditious response from God! My co-workers couldn't understand how I wasn't devastated, but I knew it would all work out. "Everything is always working out for me," Abraham Hicks always says. That became my mantra, and I said and still say it often. Fast forward a couple of weeks, and I got the urge to reach out to a woman named Tiffanie King. I had known of Tiffanie but never met or spoken to her. She is the culinary arts educator for the local school system where I live. I looked her up and sent her a message on Facebook. She replied, and we met up.
Initially, when I reached out to her, I sought a cheap commissary kitchen space to lease cheaply since I started. Unbeknownst to me, she had sought a cookie person to join the community kitchen she manages. The DC Community Kitchen is owned by the Gate City Dream Center, a non-profit organization out of Burlington, NC. The DC Community Kitchen houses 5 bakers who all produce and retail their products from one central location. Cheesecake Creations, Carlton's Creative Desserts, Gardner Bob's, and Sugar Rush are the amazing bakers currently occupying the space. I was super excited to join the team and get my products to the public. We work together, rotating the space to prepare our products, and while it can be a little tight in space, we all do well in accommodating the other bakers during prep and cooking times. Fast forward, and I received another "urge" to find a space to grow my business. I began seeking quotes from landlords when I would come across vacant spaces for lease. I also kicked around the idea of turning my home shed into a kitchen. One day I got the urge to go to my local mall, Holly Hill Mall in Burlington, NC, and see what they had for rent. I stopped by one evening, and boy am I glad I did. I found a space perfect for Sweet B, and the price was just right! I am proud to announce that Sweet B will soon be coming to Holly Hill Mall in unit 435! We signed our lease today, so we will get to renovating and hopefully launch by the end of next month, assuming all goes well with inspections and locating the necessary appliances needed to run the bakery.
We all face challenges, but looking back, would you describe it as a relatively smooth road?
Since deciding to relaunch Sweet B, the road has not been incredibly smooth. However, it has been super swift and somewhat effortless on my part. I pray for answers, and God shows up and shows out. I can't believe the people and things he has placed in my path during this process. It blows my mind every time something new pops up or happens.
We've been impressed with Sweet B LLC -Sweet B Cookies, but for folks who might not be as familiar, what can you share with them about what you do and what sets you apart from others?
My best seller and the thing that gets people's attention is my banana Pudding Cookie. It is made with real Bananas, and it tricks your brain when you eat it because it tastes like banana pudding!!! I use fresh farm eggs from a small local family-owned farm, Crawford Farms LLC, out of Burlington, NC. I take pride in using local goods for my products. I love being able to support local businesses. Overall, if you like sugar, you will LOVE Sweet B Cookies! They aren't overly sweet or super heavy. They are the perfect combination of lightly crisp edges and a chewy center. Sweet B Cookies are thin and filled with buttery goodness and delight. They aren't heavy and packed with distractions that take away from the show's star, the cookie! Sweet B Cookies are baked fresh daily and made with love just like grandma used to make them. If you a looking for a nostalgic trip back to the good ole days sitting on grandma's couch devouring delicious goodies, then Sweet B will take you there!
Do you have any advice for those looking to network or find a mentor?
I utilize my free resources most definitely. Score.org has been a tremendous help in research, live and recorded webinars, and just a wealth of knowledge. I also utilize YouTube for tips, tricks, and ideas. Use what you have available to take your business to the next level. I also have a village of distinguished business owners rocking it in their lanes, and they are amazing, from encouragement to advice to a shoulder to lean on and even for self-care support. S/O to Coach Tava Chavis – Certified Life Coach, The Burn Out Coach. Author and more to Lolitta Stanfield, Empowerment Career Coach and owner of JLG Creative Studios. These two ladies have truly been gems at helping me find my way through. My husband Ryan has been my rock and front seat rider. He has given so much to help make this dream a reality, and I am forever grateful. Our boys, Branden and Mason, have been eager to help and are excited to see Sweet B reach its potential. I am grateful to my aunt Teresa, my mother-in-law, and my little brother Bud, who have all shown up and helped during long hours of outdoor pop-ups and who have also poured blood, sweat, and tears into Sweet B! Long story short, I use those around me to network. I use social media and word of mouth. I've reached out to local politicians who are rallying for upcoming elections and formed bonds and relationships with people who can speak for me in rooms I may not have access to. My advice is simple. Always be professional! You don't have a second chance to make a first impression. Also, don't slack on your product. Bad product reviews travel much faster than good product reviews.
My mom Beverly works at Johnson Lexus of Durham and she has purchased tons of cookies and given them away to customers and co-workers as a marketing tool to help out. She has easily purchased over 100 cookies just to help generate buzz, and yes she pays full price! Lol
Pricing:
Cookies are 2.50 each
Cookies are $14 per half dz
Cookies are $28 per dz
Contact directly for wedding and catering pricing.
Additional products/merch to be available after we launch our storefront.
Contact Info:
Instagram: Sweet_b_cookies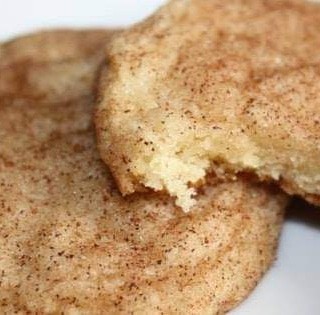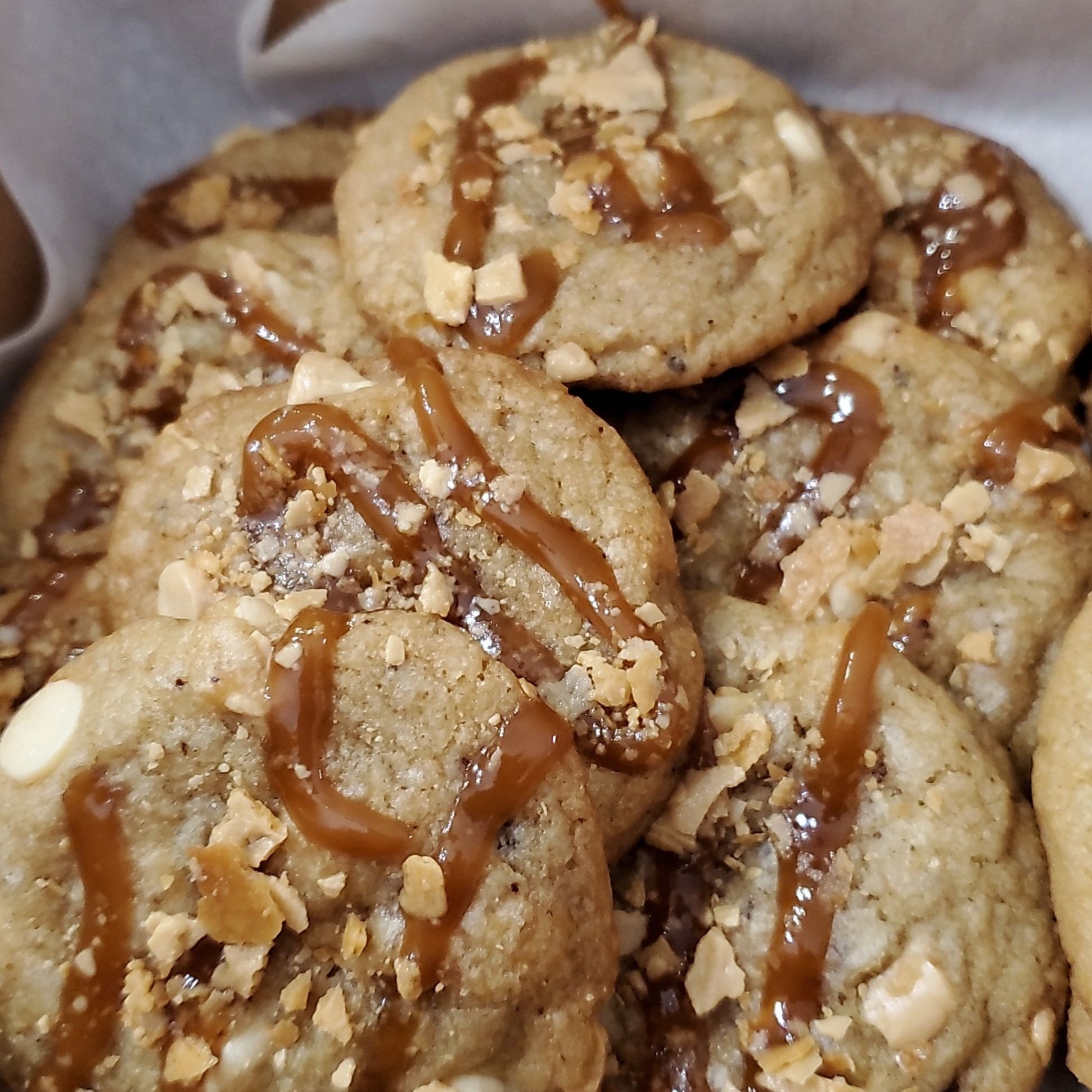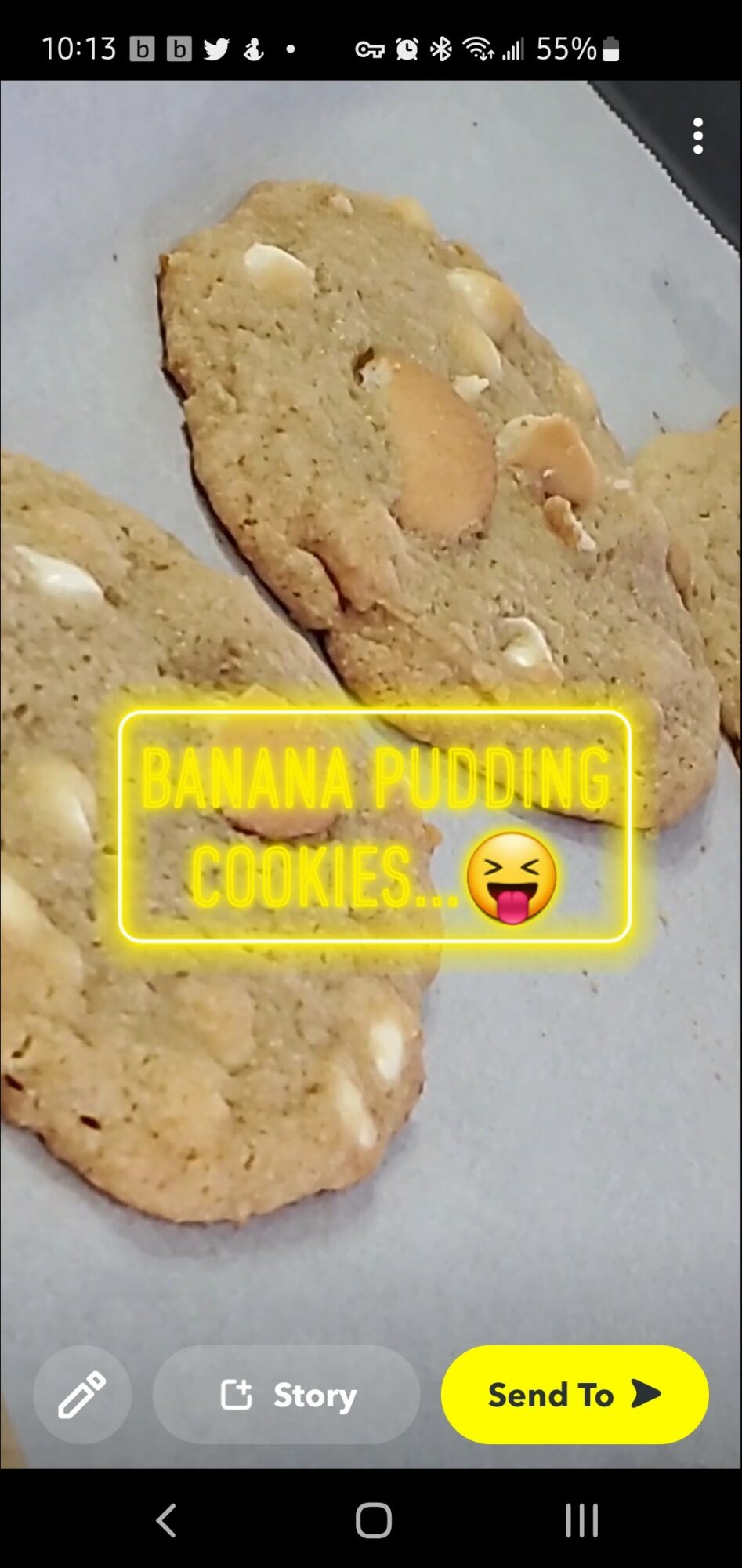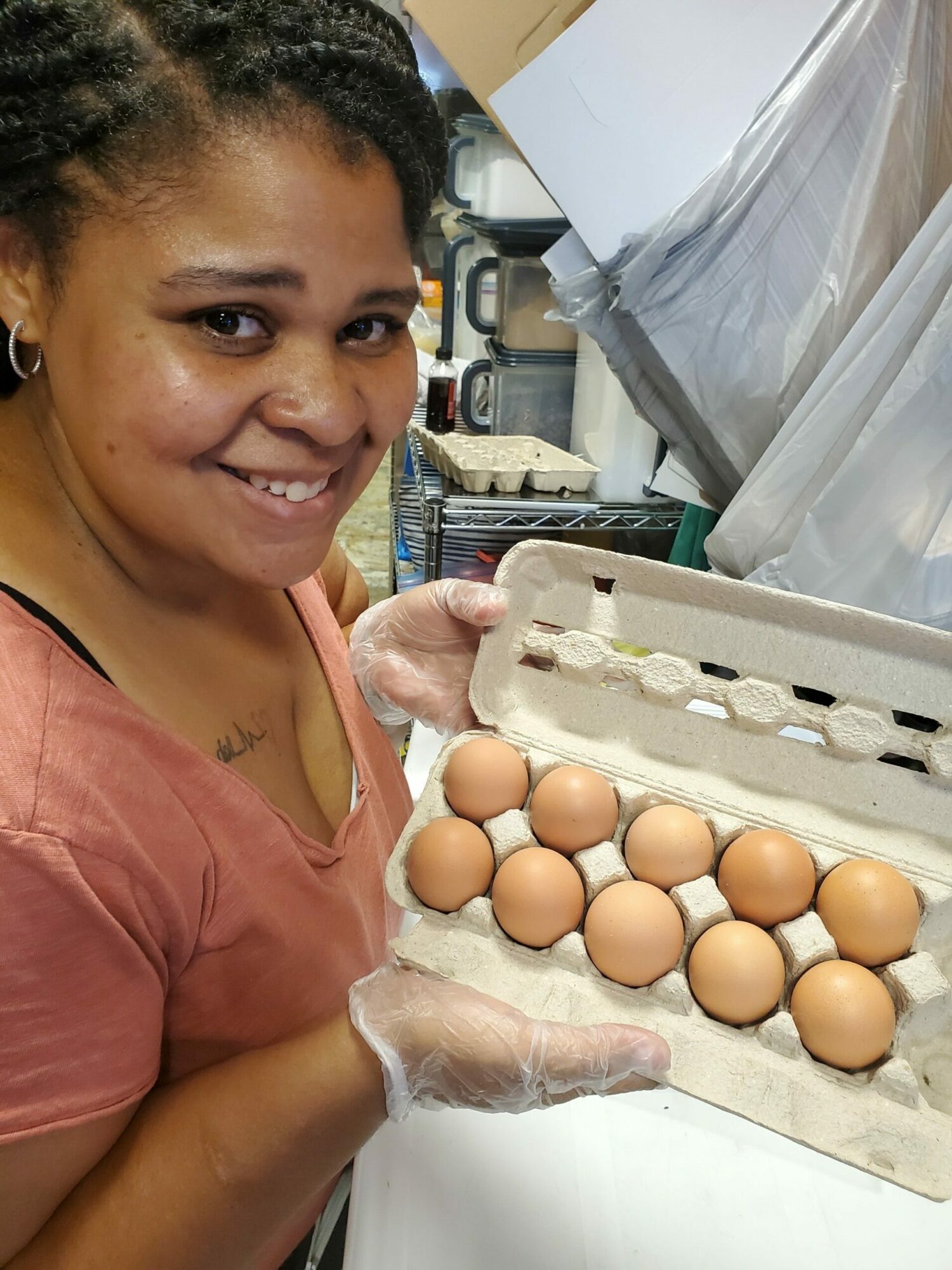 Image Credits
Photo of me with the farm fresh eggs was taken by Tiffanie King, the kitchen manager. The others are from my camera by me.
Suggest a Story:
 VoyageRaleigh is built on recommendations from the community; it's how we uncover hidden gems, so if you or someone you know deserves recognition please let us know 
here.