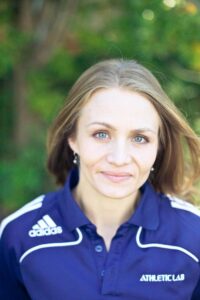 Today we'd like to introduce you to Calah Young.
Hi Calah, it's an honor to have you on the platform. Thanks for taking the time to share your story with us – to start maybe you can share some of your backstory with our readers?
Growing up on a farm in rural Southeastern Ohio, something I learned from a very young age was how to work incredibly hard. If my parents had one rule for me, it was that I was never allowed to quit something once I had started. Earning an athletic scholarship, it was during my freshman year in college when I first met my husband, Mike. We were perhaps an unlikely pair. He was a city boy from New York, a first-generation American with Jamaican roots, who raised a few eyebrows when he peeled into my family farm with rap music blaring from his car windows. Nonetheless, we started out as partners on a journey in both life and business that would take a few twists and turns before landing us exactly where we wanted to be.
After graduating from LSU, Mike and I found ourselves coaching at the West Point Military Academy in New York. When our daughter was born, I decided to stay home with her and Mike was all too often on the road for recruiting trips and competitions. He was rarely around and we knew we needed to make a change. It wasn't going to suffice to continue sending him photos of each of our daughter's milestones that he was missing out on. With a lot of thoughtful planning, we dropped everything, moved to North Carolina, and we started Athletic Lab.
Would you say it's been a smooth road, and if not what are some of the biggest challenges you've faced along the way?
Starting a business from the ground up was not easy and we've certainly faced a few struggles along the way. I believe the notion of entrepreneurship is somewhat glamorized and many times, you're provided with an image of the final and successful product. The struggles that an entrepreneur faces along the journey to reach that success are often hidden and rarely spoken of. I always try to be as transparent as possible by making it known that Athletic Lab certainly took time to develop as a company and we did struggle quite a bit in the beginning. When people ask for my business startup advice, I tend to think it's a bit of a disservice to allow them to blindly jump into things if they think it's going to be an easy process. My advice is to roll up your sleeves and prepare to work really hard. Although it's always great to have a business plan, functioning in reality doesn't always match up with what's been planned out on paper.
When we started Athletic Lab in 2009, we moved with our two-year-old daughter to our chosen city of Cary- a place we'd never even visited before- to open our own business during the middle of a recession. We worked for months ordering equipment and getting our first training facility underway, which was in the back of a dark and dingy warehouse. We did all of the work ourselves from the painting and cleaning to the plumbing, and always while toting a toddler around on my hip. When we opened our doors to the public for the first time, not even a single person showed up for our grand opening. The same lull hovered over Athletic Lab for months. We were self-funding every aspect of the business and Athletic Lab always took priority over our personal finances. I was often leaving the grocery store in complete embarrassment because I was forced to leave behind half of our groceries at the checkout. We'd walk Cary's pristine streets and I'd marvel over the beautiful homes, never realizing at the time that one day, we'd actually own some of them. At the same time, we were taking the toilet paper from our apartment in order to stock the bathrooms at Athletic Lab. During that first year, I would often wipe away the tears before getting back to work. Pretty much every single sign was indicating that Athletic Lab would not survive its first year as a startup. Even then, we still showed up the next day. Any indicators of business success never could have predicted how hard we would work, how many faithful patrons would soon walk through our doors and take a chance on us, and how years later, our employees would pour their souls all over Athletic Lab. Today, we own a thriving business mostly because we refused to give up and we had the ability to keep digging day after day. For me, this is credited to those lessons of hard work learned while throwing hay bales on my family's farm and the inability to quit when things weren't going well.
We had immersed ourselves in the study of sports sciences, but when we started Athletic Lab, we didn't have any prior experience running a business. We've had to learn along the way and that's come with a few hiccups. Things don't always go to plan. A lot of times, we don't necessarily have all of the answers and we're sometimes throwing a lot of ideas at the wall to see if some of them will stick. We're always open to new ideas. In fact, when our coaching mentees arrive for orientation, their very first assignment is to walk around the facility to find things that they think we should improve. It's always helpful to have some fresh eyes to see things from the perspective of someone who is walking through our doors for the very first time. If our ideas don't work, we move on and we try something else until we find a solution that does work for us. What's important is that we keep trying when something doesn't go exactly to plan. When COVID-19 hit in 2020, the pandemic was devastating to almost all businesses, but the gyms of North Carolina were hit particularly hard under a forced closure that lasted for six months. I think we navigated uncharted territory quite well while becoming creative with the adaptation of our services. Even early in 2020, we were holding Director's meetings ahead of the closure to brainstorm ideas to prepare us for the unknown circumstances that the pandemic might throw at us. I believe our rocky startup perhaps provided us with some insight on how to survive the difficult times during COVID. We are of course, extremely grateful to all of those within our community who stuck by us throughout such unprecedented times.
Thanks – so what else should our readers know about Athletic Lab?
Located in the heart of the Research Triangle, Athletic Lab is North Carolina's premier sports performance, fitness, & athletic research center. Awarded Morrisville's 2020 Small Business of the Year, Athletic Lab boasts a brand new 25,000 square foot showcase facility. Athletic Lab, known as the largest and most well-equipped facility of its kind in North Carolina, is the training home to the NC Courage FC, North Carolina FC, NCFC Youth, the Junior Hurricanes, junior and high school athletes, professional athletes, and everyday fitness enthusiasts.
Our motto is "Game Changing. Life Changing." Your goal could be to lose 20 pounds and when you come to Athletic Lab, you might be working out next to an athlete who will likely be going to the next Olympics or who just won a World Cup. The Athletic Lab community is extremely diverse. Athletic Lab provides an all-inclusive environment in which everyone cheers for one another, no matter your goals. We are results-driven, so it doesn't really matter to us how you come in, but it does really matter to us that you leave better than how you came in. We just ask that members work hard and trust the process. If our members are willing to work, they should be walking out of our doors as a better version of themselves, whether that's having lost 10 pounds, making the varsity team, or qualifying for the Olympics.
In addition to providing athletic performance and fitness services, we also operate an onsite coaching mentorship program that draws applicants from all over the world. The 400-hour mentorship allows us to spend an ample amount of time with each mentee, which then provides us with an opportunity to hand-select the best of the best for the hiring of our staff. We are partnered with a Brazilian-based company, Elite Training, that has launched our coaching education curriculum in Portuguese while offering clinics throughout Brazil and Portugal. Although I'm trying, my Portuguese is quite terrible and it's a good thing we usually have translators with us. Very recently, we launched the Athletic Lab Coaching Academy, an online coaching certification offered in both English and Portuguese that allows us to reach coaches from around the world. Coaches can earn their certifications from Athletic Lab by following along with our coaching education from the comfort of their own homes.
There are a lot of things surrounding Athletic Lab that I'm quite proud of. When I step back to think about how many lives have been affected or changed by Athletic Lab and the vast community that surrounds Athletic Lab, I'm somewhat in awe. We've been to many weddings, baby showers, and funerals that have been packed with people from Athletic Lab. It's in those moments that I sit back and I realize that we're doing so much more than just coaching and training people. We're also bringing people together in a meaningful way. Waking up everyday and getting to change lives for the better is very rewarding, but it also comes with a great deal of responsibility when people are entrusting us with their health and wellbeing.
I am incredibly proud of our staff. We have an amazing group of well-educated and dedicated employees who share Athletic Lab's vision. They work very hard and they care as much about our members' success as the members do themselves. As a business owner, it's sometimes hard to find other people who care as much about your business as you do, but I'm confident in saying that a lot of our staff over the years have cared about Athletic Lab just as Mike and I do. I also find a lot of pride in how hard our members work when they come in. It motivates me to work harder myself.
Moving into our newly built facility in November of 2019 felt like a huge accomplishment after we had worked hard for many years to make it happen. Watching the construction of the building was a bit surreal. I was blown away by the number of other businesses, members, and friends who were legitimately excited for us and who stopped by with gifts, cards, treats, and flowers to celebrate our first day in the new facility. It was such a contrast to our grand opening at our first facility when we were completely alone. Too often, I feel as though I'm caught up on the latest project or I'm focused on the next step forward and I need to do a better job of taking a step back to appreciate how far we've come.
Do you have recommendations for books, apps, blogs, etc?
My reading usually gravitates to the sciences, so it's not particularly the most motivational material. I've found some motivation from podcasts over the years and I usually listen to Blinkist podcasts while I'm working out. While I find a lot of podcasts to be thought-provoking, I've yet to find one that's been magically life-changing. There are a few other outlets that I have found to be more applicable. Our Chamber of Commerce is always great at providing amazing resources and the speakers at the meetings are often relatable leaders of local businesses. At the last meeting I attended, a representative from the Umstead Hotel & Spa provided us with a behind-the-scenes look at the inner workings of the luxury hotel, as well as tips for customer service and staff incentives. These were pointers that we could immediately start implementing at Athletic Lab. Additional resources I've had along the journey of entrepreneurship that have been very beneficial have come from the mentors who have given their time over the years to help guide both Mike and myself. These people have been former coaches, professors, employers, co-workers, and other business owners. It makes me realize how important it is for us to pay it forward by sharing as much as we can through our internship and coaching education programs. When I'm in need of some motivation, it also helps to know that I have a whole community of people back home who are watching, cheering for me, and celebrating each accomplishment.
Contact Info: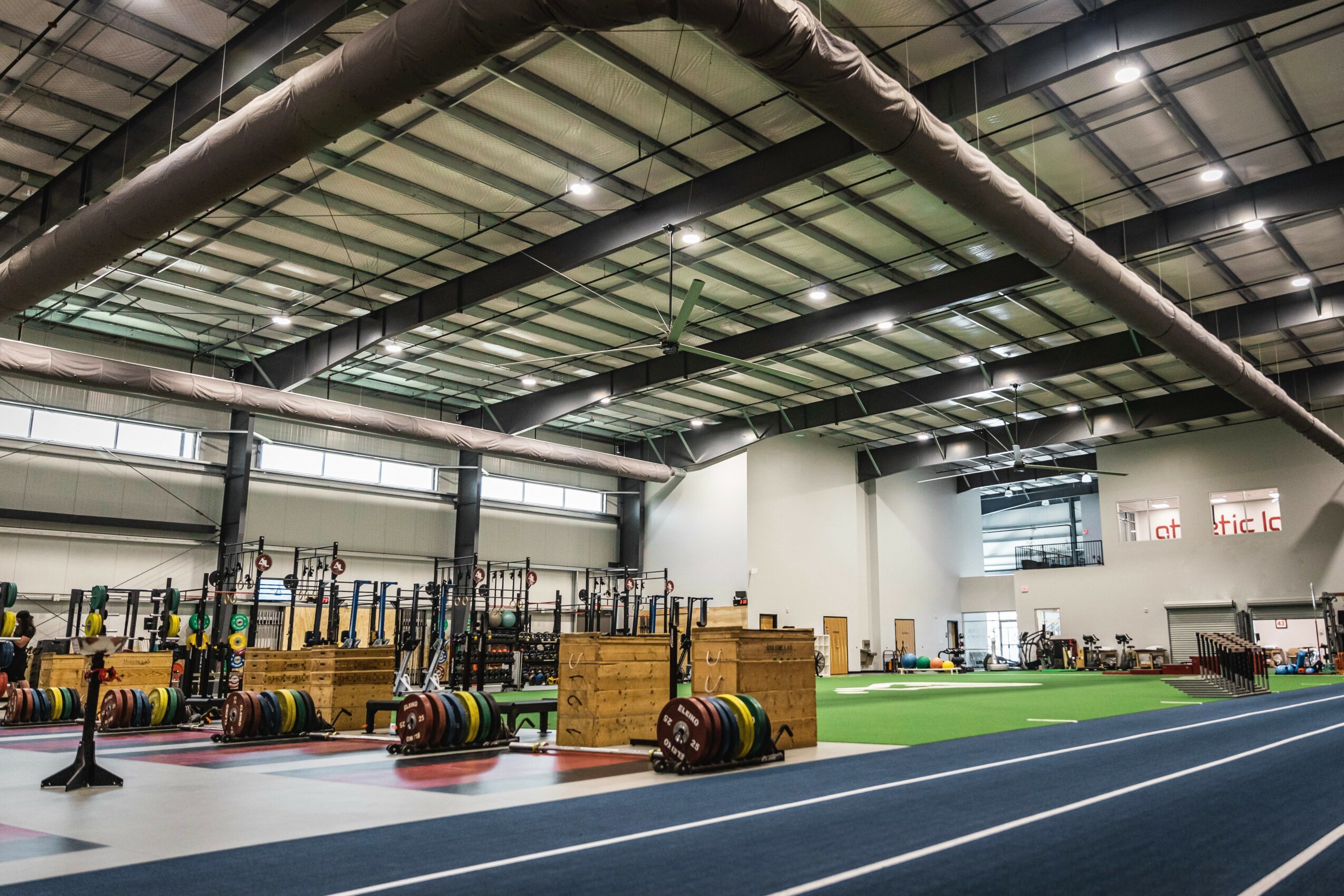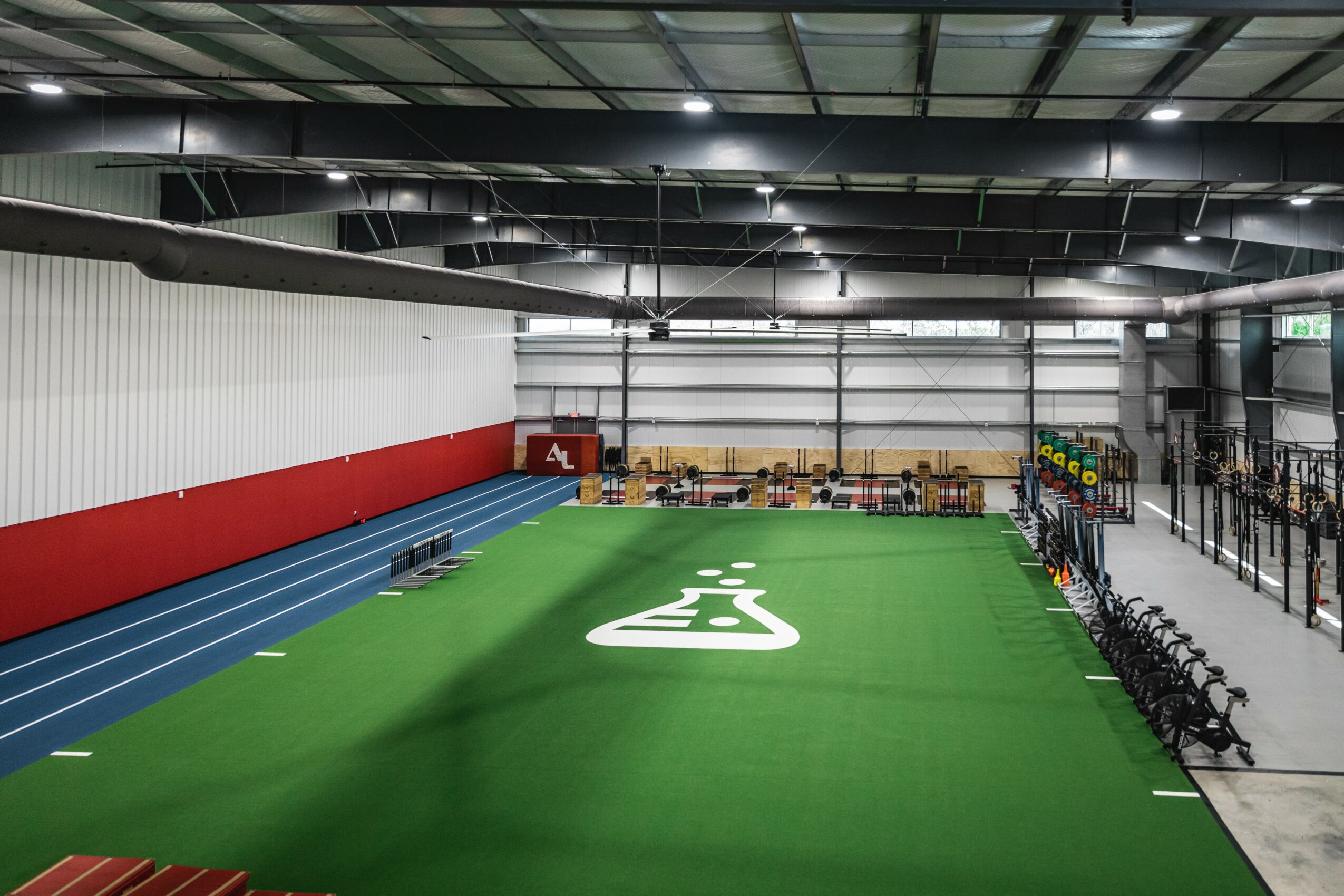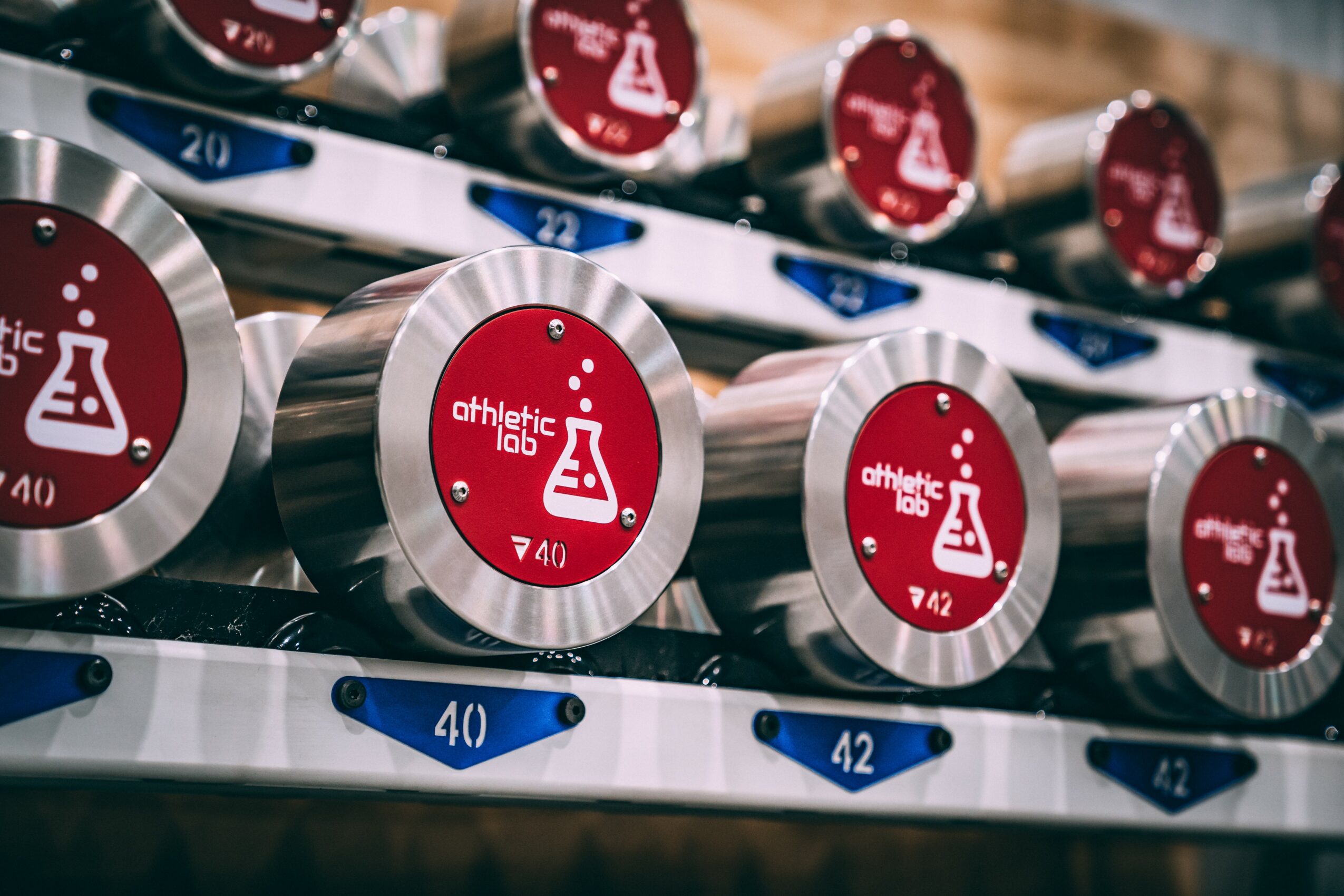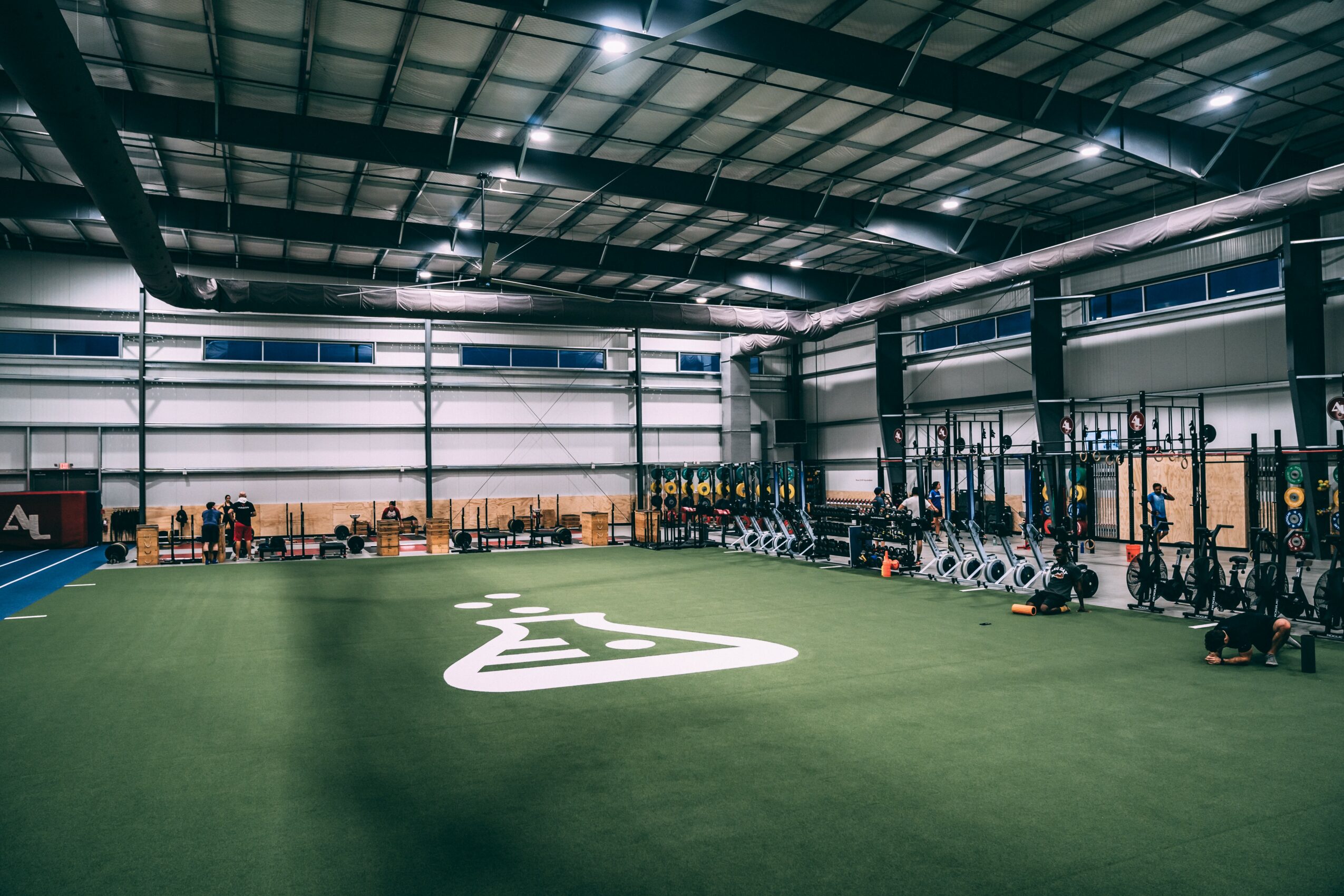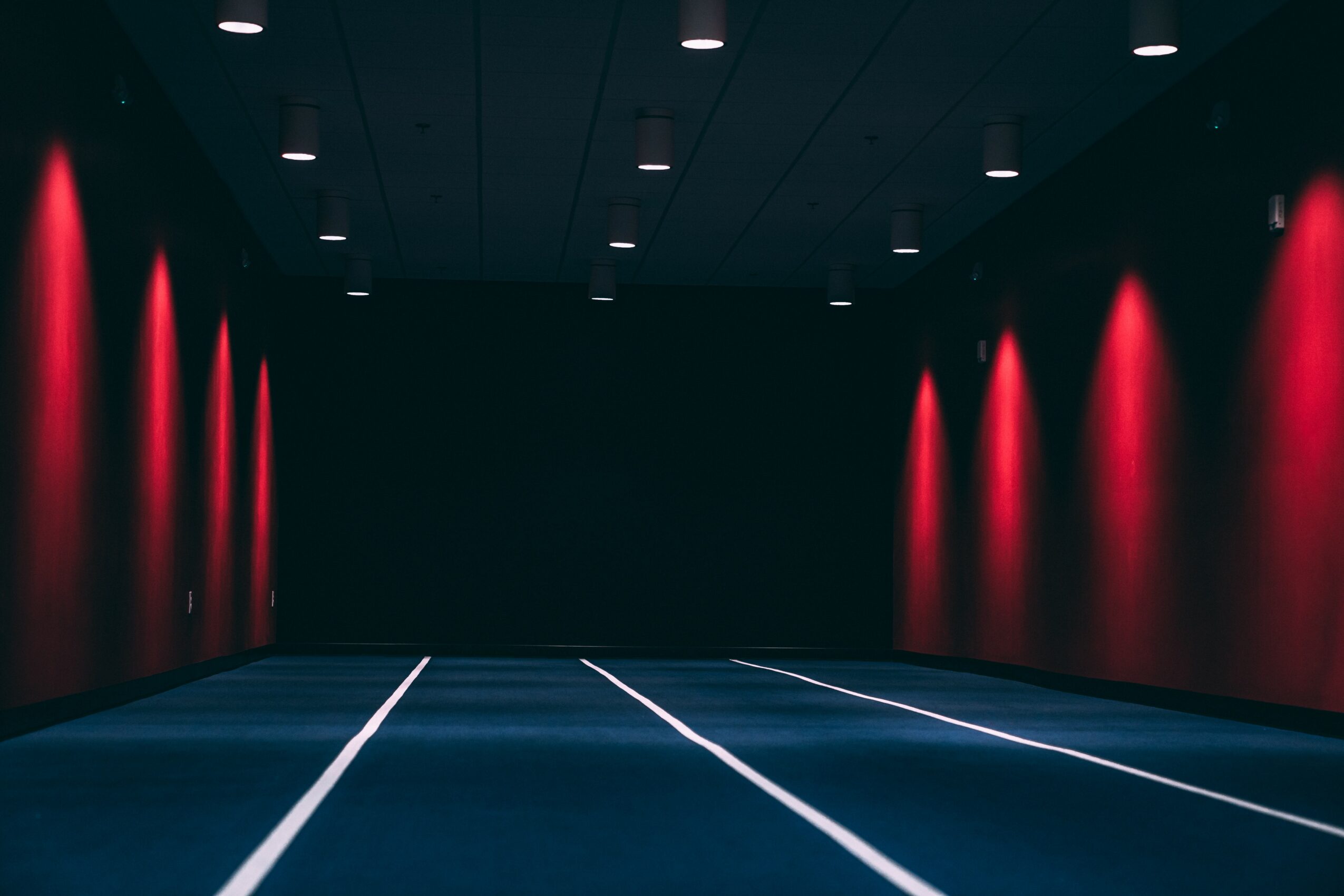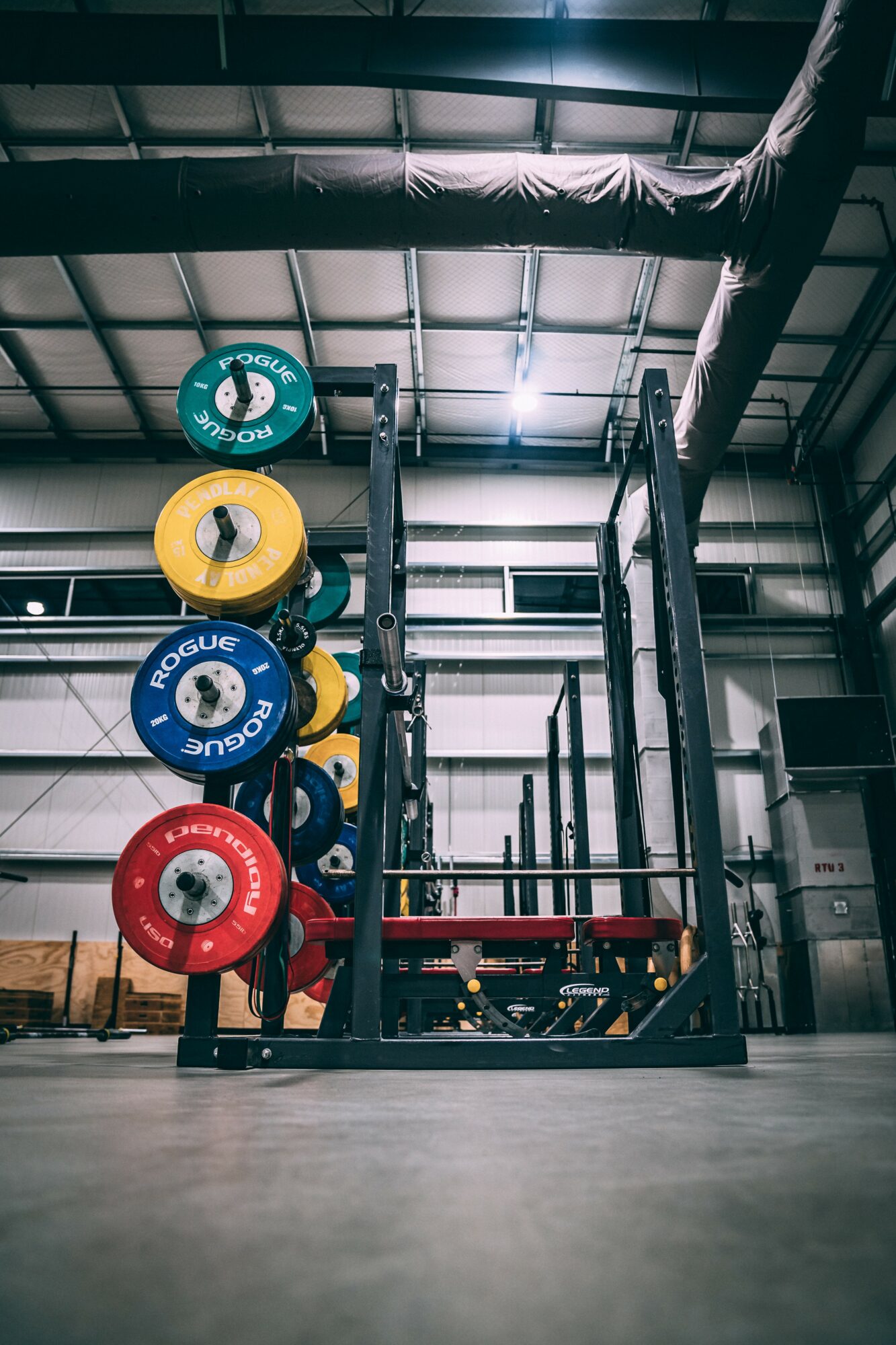 Image Credits
@sunnysaucefotos @landlimited
Suggest a Story:
 VoyageRaleigh is built on recommendations from the community; it's how we uncover hidden gems, so if you or someone you know deserves recognition please let us know 
here.