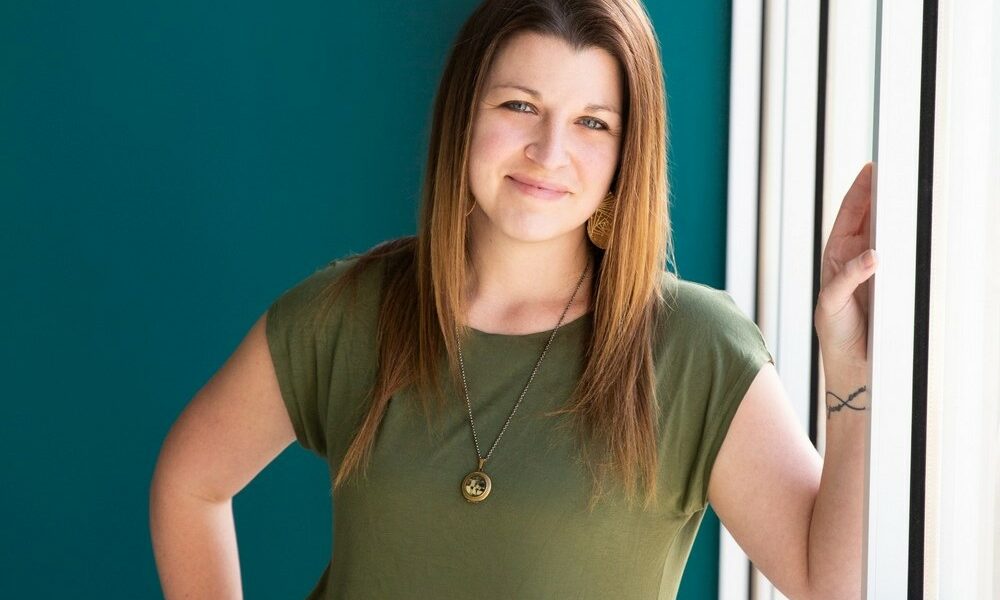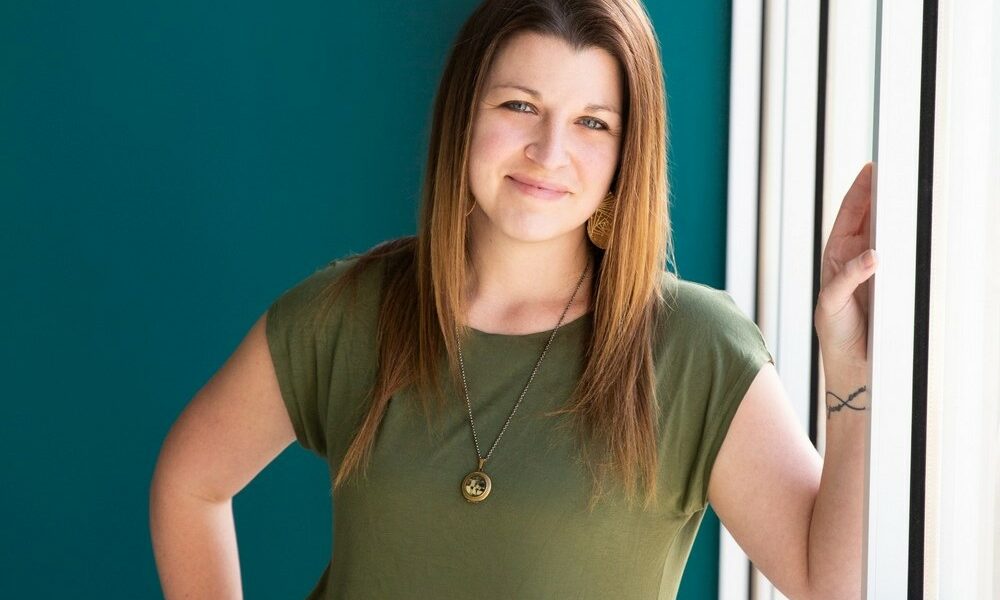 Today we'd like to introduce you to Amber Smith. 
Hi Amber, so excited to have you with us today. What can you tell us about your story?
At my core, I am a dreamer who believes that we were made for more. My life story is just like so many other entrepreneurs. I've had my ups and downs. I've celebrated joy, experienced heartache, and loss but my stories are the threads that together weave my story. I've never done things in the "right order" or at least what society tells us we should do. Instead, I graduated high school, gave birth to my son a few days later, went off to college, married the love of my life, with a lot of help from my family graduated college right on time, and went off to find my first "big girl" job. Life was good but I knew there was more for me out there. After waiting six years, we finally decided we were ready to grow our family. Two weeks later I was let go from my job due to downsizing. We waited six years to have another child and I didn't want to wait longer. I wanted to be able to enjoy my pregnancy, unlike the first time. I never wanted anything so bad in my life. We decided to keep trying and shortly thereafter found out we were expecting. Except there was no perfect pregnancy this time around. I was diagnosed with Hyperemesis Gravidarum which is a debilitating illness that puts both mother and baby at serious risk. I basically couldn't keep down any food or water for 9 months, was getting sick 20+ times a day, I lost almost 30 lbs. in two months and no amount of medication would fix it. Let me tell you though, the day I gave birth to my miracle baby nothing else mattered because she was perfect and our family was complete. In the words of my incredible husband, "We can get through anything, together." 
After my daughter was born, I needed to take time to heal both physically and mentally. With the encouragement of my husband, I picked up my camera and started shooting. I've always been creative at heart. When I was younger, I can't even tell you how many hours I spent impatiently waiting at the one-hour Target photo lab for my film to be developed. One hour feels like an eternity when all you want is to hold those double prints in your hand and relive the moments you captured! Putting a camera back in my hands was good for my soul and what I needed to heal. I decided I missed out on so much of my son's early years because of college that I wanted to be there for every moment for my daughter, but of course, bills needed to be paid. So, why not start my own business? Again, my husband spoke those powerful words, "We can get through anything, together." 
I started my entrepreneurial journey with the opening of Amber Foster Smith photography where I focused on weddings and portraits. It brought me so much joy. Plus knowing I was bringing joy to so many other people just filled my soul. After starting a successful mastermind for female-owned businesses in Holly Springs, I became inspired to turn my passion for photography and my heart for small businesses as a way to support the community that I love. With a degree in Brand Management in Marketing, it was a natural evolution that I don't know why it took me so long to figure out. 
Along the way, I opened up my first studio and after outgrowing it four years later I set out to open a bigger and better place where I could help make a bigger impact for our local creative community. After more twists, turns, frustrations, heartaches, tears, screaming, and yelling than you could imagine – two years later I opened Studio 557 in the heart of downtown Holly Springs. From the start, I knew I wanted the studio to be a place that would welcome creatives with open arms to help them grow in both their business and personal lives. I wanted a community to support, uplift and nurture. When presented with an opportunity to take over Vend Raleigh, a community that I had loved and supported for more than six years it was a natural and perfect fit. At Vend Raleigh we focus on connection, empowerment, and education for women small business owners. It feeds my soul and that of each and every one of our members. Some might call it being a serial entrepreneur, I just say I am a multi-passionate entrepreneur with a fierce enthusiasm for supporting small businesses. 
Never in a million years would I have imagined this is where my story would take me but I can't wait to see what happens in the chapters to come. 
Can you talk to us a bit about the challenges and lessons you've learned along the way? Looking back would you say it's been easy or smooth in retrospect?
In our family, we joke that being a Smith means nothing will ever come easy. A twenty-minute task will easily turn into two hours, and something that might take two months will take two years – but something good is always worth fighting for. 
When we decided to take the leap of faith and expand into a bigger studio, we had no idea what we were doing but we were determined to make it happen. We looked at so many places and most of them wouldn't work. Then we would find "the one that could be it!" only to find after months of working towards it, that it wasn't happening. When the perfect fit finally did fall into our laps, we knew we would find a way to make it work. It had to work. Then the partner we had brought on to help us open the new studio didn't work out. Then the original build-out budget for the space DOUBLED. Yeah, thanks COVID. We went from thinking we were going to have to come up with one half of a decent size build-out budget to taking on all of it. Then when the budget doubled, we were now talking 4x the original amount. Oh, and if we wanted to move forward there was no time to get a bank loan so we had to come up with everything personally. The banks reassured us though that we could come back and get a business loan, guess what happened when we went back to them. Want a 100k loan? Great, we can give you that. We are going to need 100k in liquid collateral in a bank account. All I could ask is, "I'm sorry if I had 100k why in the world would I be asking you for it?" Or there was, you can use your home with an equity line of credit. Um…where do you think I came up with the money in the first place? Sorry, I guess we can't help. 
Again, there were more frustrations, heartaches, tears, screaming, and yelling than you could imagine – but anything that is good is worth fighting for. Still to this day my husband constantly tells me "We can get through anything, together." So, together we do just that. 
Thanks – so what else should our readers know about your work and what you're currently focused on?
As a photographer, I am energized when I am behind the lens. I get to be creative, but I love the technical side of it too. Yet my favorite part is always who is on the other side of the lens. I am a people person. I love connecting. I love learning about people, hearing their stories, what they are passionate about, and then finding any way that I can support them. Can you imagine a world where we all cared so deeply about each other where we wanted each other to succeed and find real joy every day? 
With my portrait work, I take pride in creating amazing images of my clients where they look and feel incredible. I especially love working with women to help them find their inner confidence and help them see themselves the way their loved ones see them. I do the same with working with my branding clients. I listen to their stories, why they love what they do, what drives them, what inspires them – and then I capture that story in images for them to tell their audience. The idea that by creating these powerful images I can actually help them grow and bring them success is something that fills my soul and lights me on fire! 
My work with Studio 557 and Vend Raleigh intertwines a lot, which I love. Studio 557 is a creative coworking and workshop studio which is focused on creating a collaborative community for passionate entrepreneurs. Whether you are looking for a studio for a video or photography project, an inviting place to hold your next workshop, or a space to come to work and feel encouraged and inspired by other creatives – we've got you! We also serve our community by hosting classes taught by local small businesses such as candle pouring, mixology, charcuterie design, and so much more. With Vend Raleigh we are a community of women entrepreneurs in the Raleigh area that focus on connection, empowerment, and education. We focus not only on caring for the business but most importantly the person behind the business. Each month we have a business educational topic that we focus on through different events such as in-person workshops, virtual Community Chats, and of course authentic networking where we say no perfect elevator pitch is needed! 
We'd love to hear about any fond memories you have from when you were growing up?
Growing up my mom was an incredibly talented seamstress. She could sew anything from Barbie clothes to curtains, to matching holiday outfits of my sister and me. To this day I distinctly remember the very day that my mom taught me to sew. She was sitting at our kitchen table with her sewing machine out and I can't even remember what she was making, but when she invited this little first grader to check out her scrap box of fabric to make something – I jumped right at the opportunity. I pulled out one of my teddy bears and decided I was going to make it an outfit! I proudly picked out my fabric, traced the bear's body, and got to sewing. In the end, it didn't even come close to fitting. You know when you try to wrap a present but forget to add enough paper to cover the sides? Well, that's basically what I did. I did figure it out eventually and by my senior year of college, I was proudly watching ten of my very own dress designs make their way down the runway. I successfully drafted every single pattern, sewed every single stitch, and knocked my senior project out of the park. One of my designs even made it on a runway in China at a fashion show. I can proudly say, I did indeed figure out how to cover the sides! 
Contact Info:
Email: amber@thestudio557.com – amber@amberfostersmithphotography.com – amber@vendraleigh.com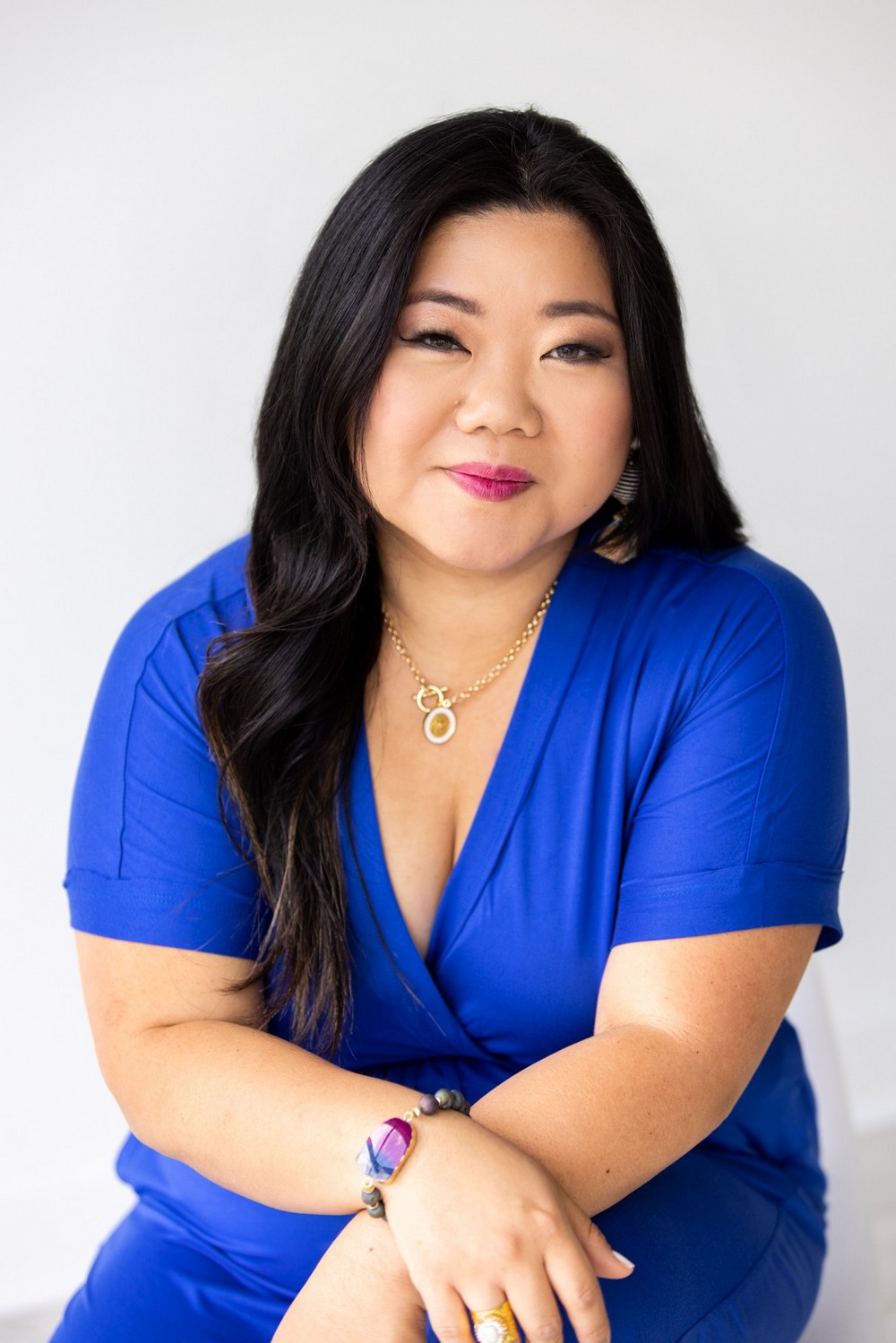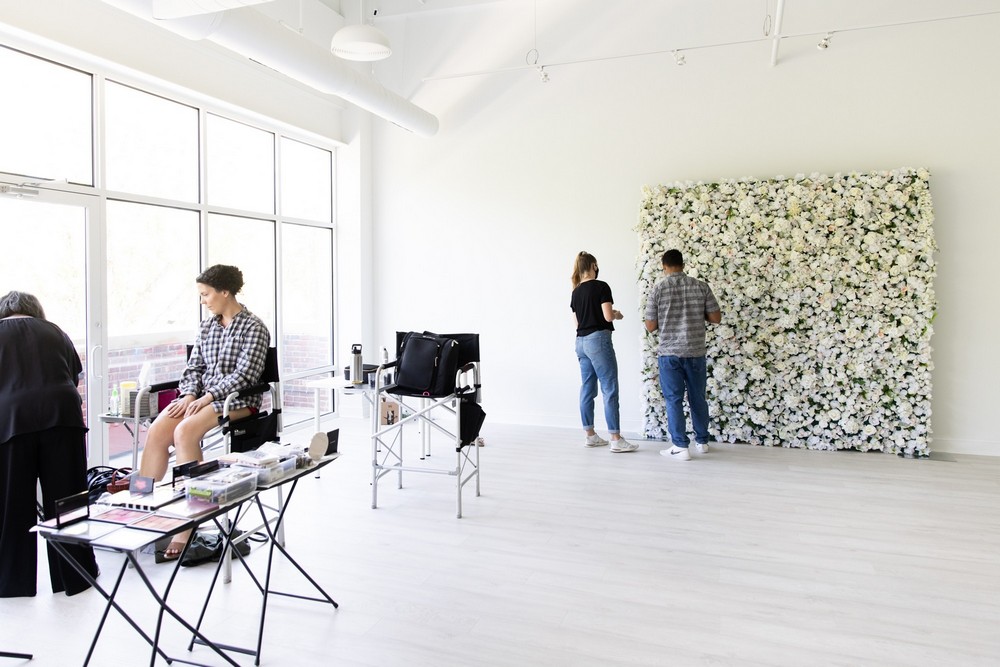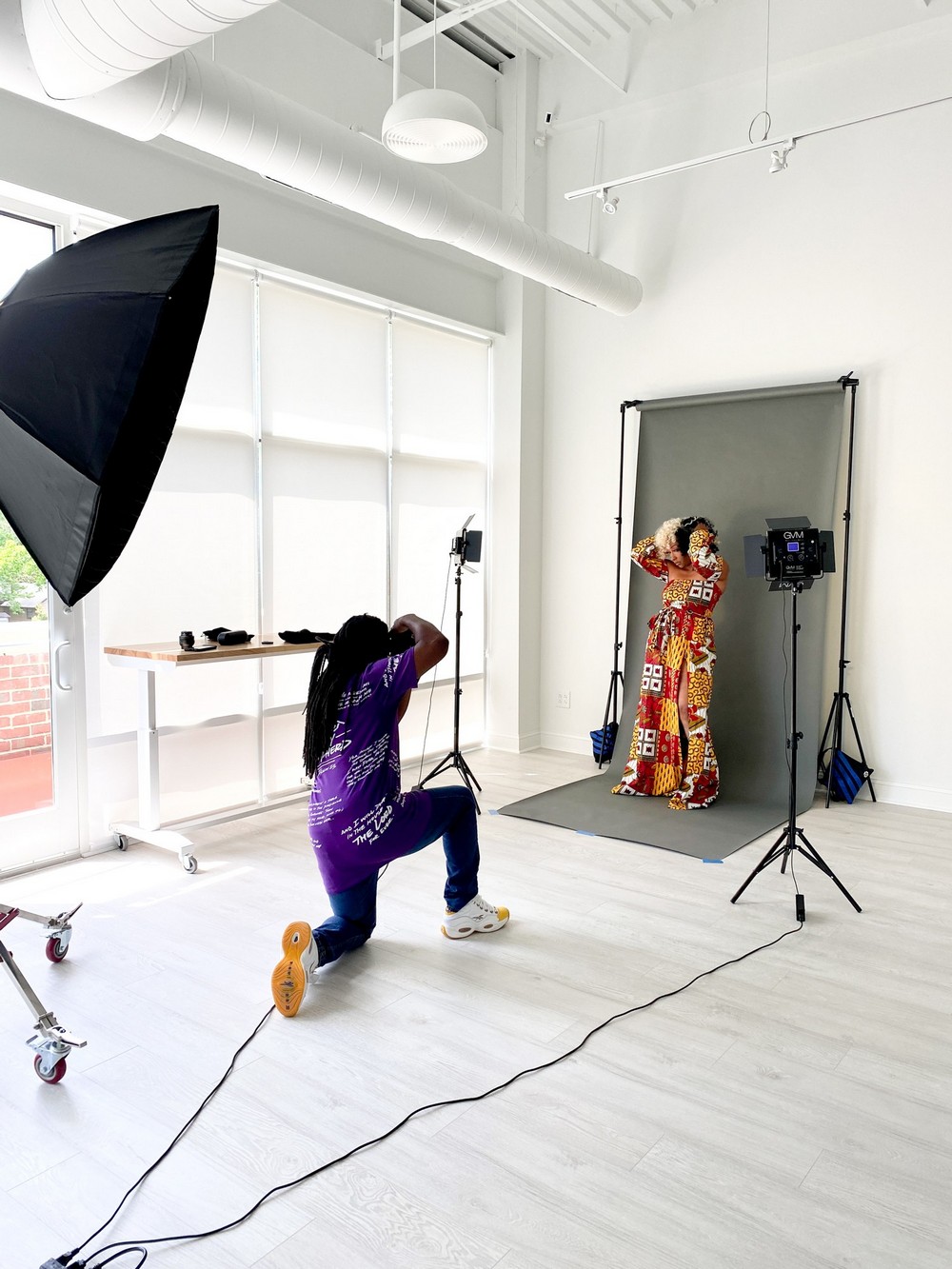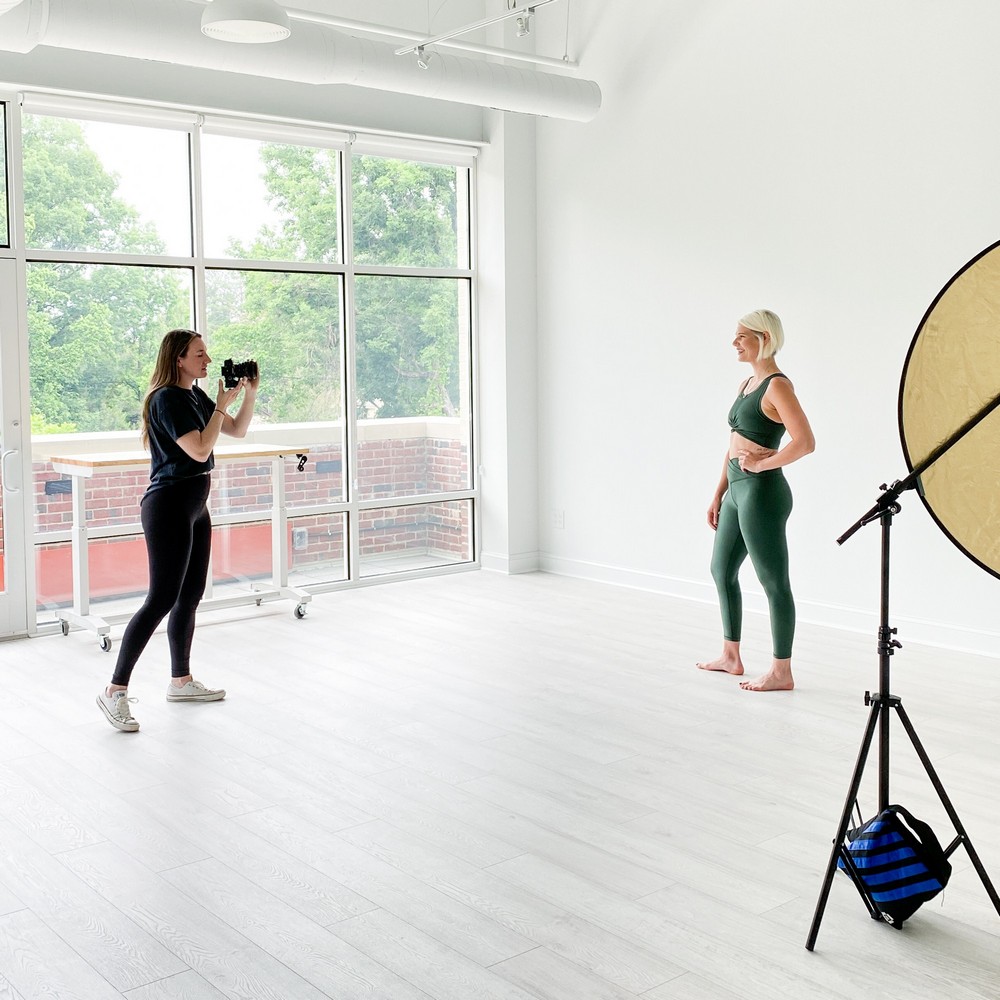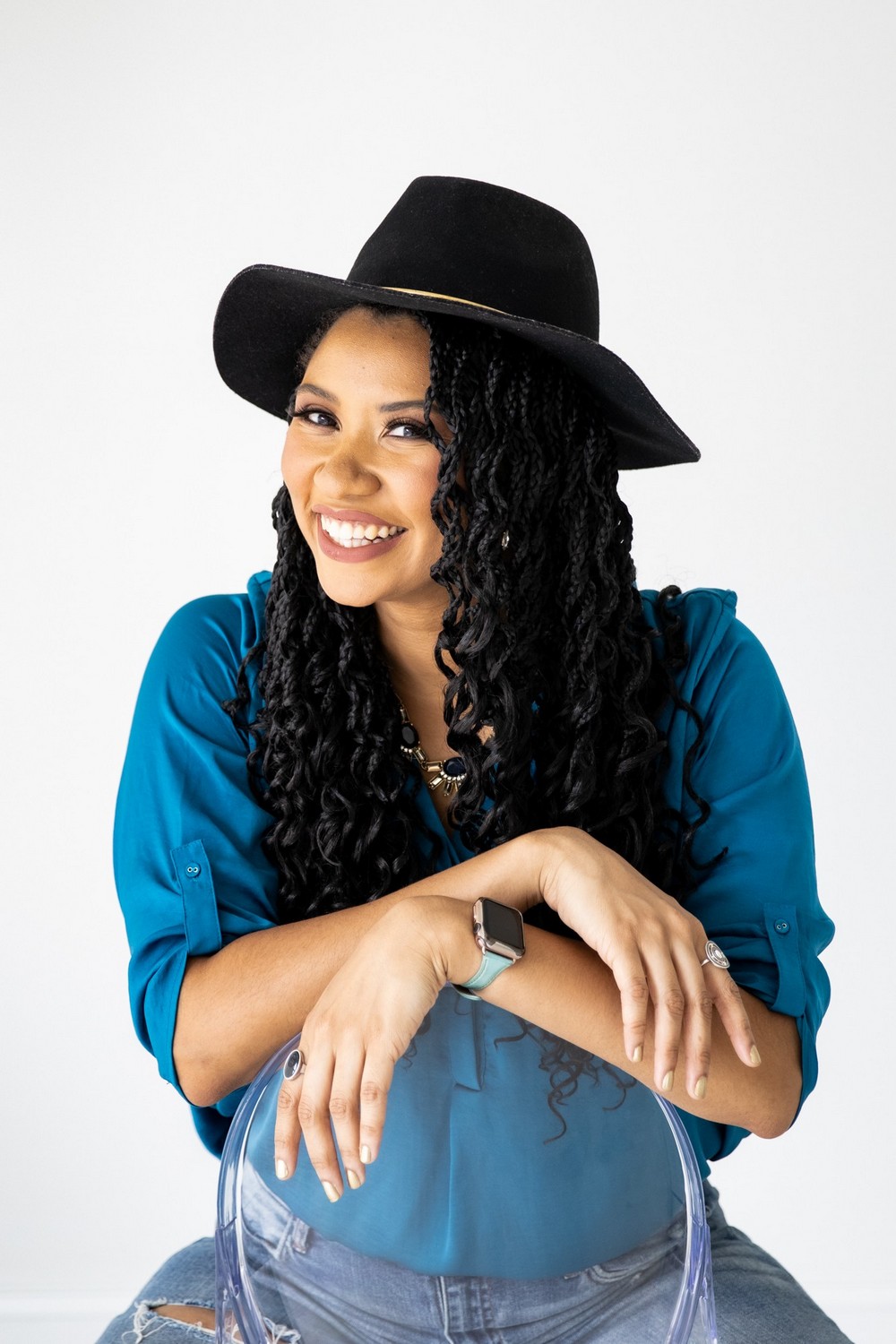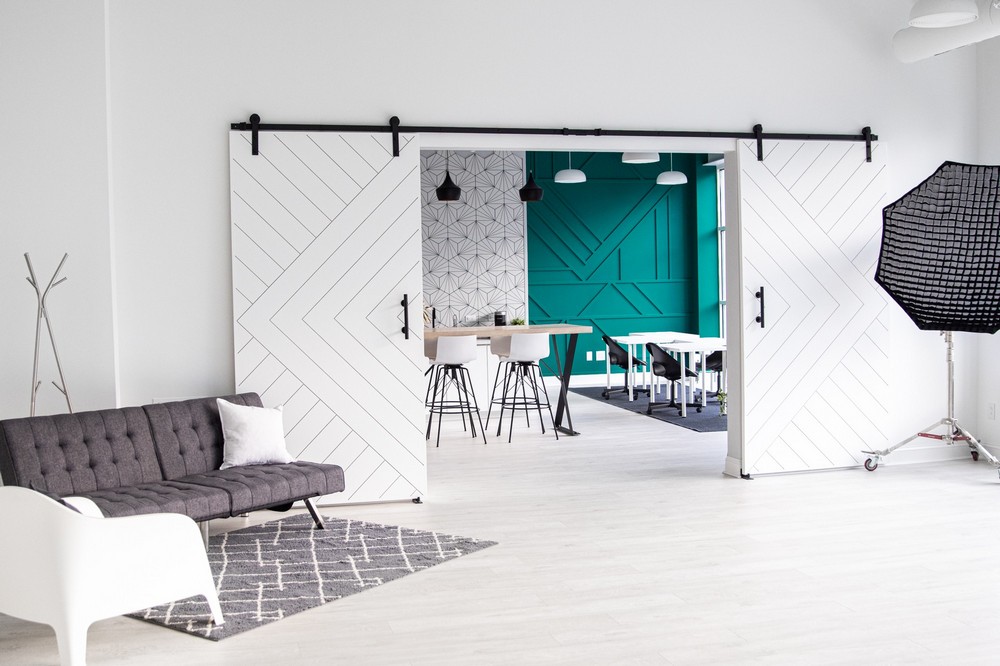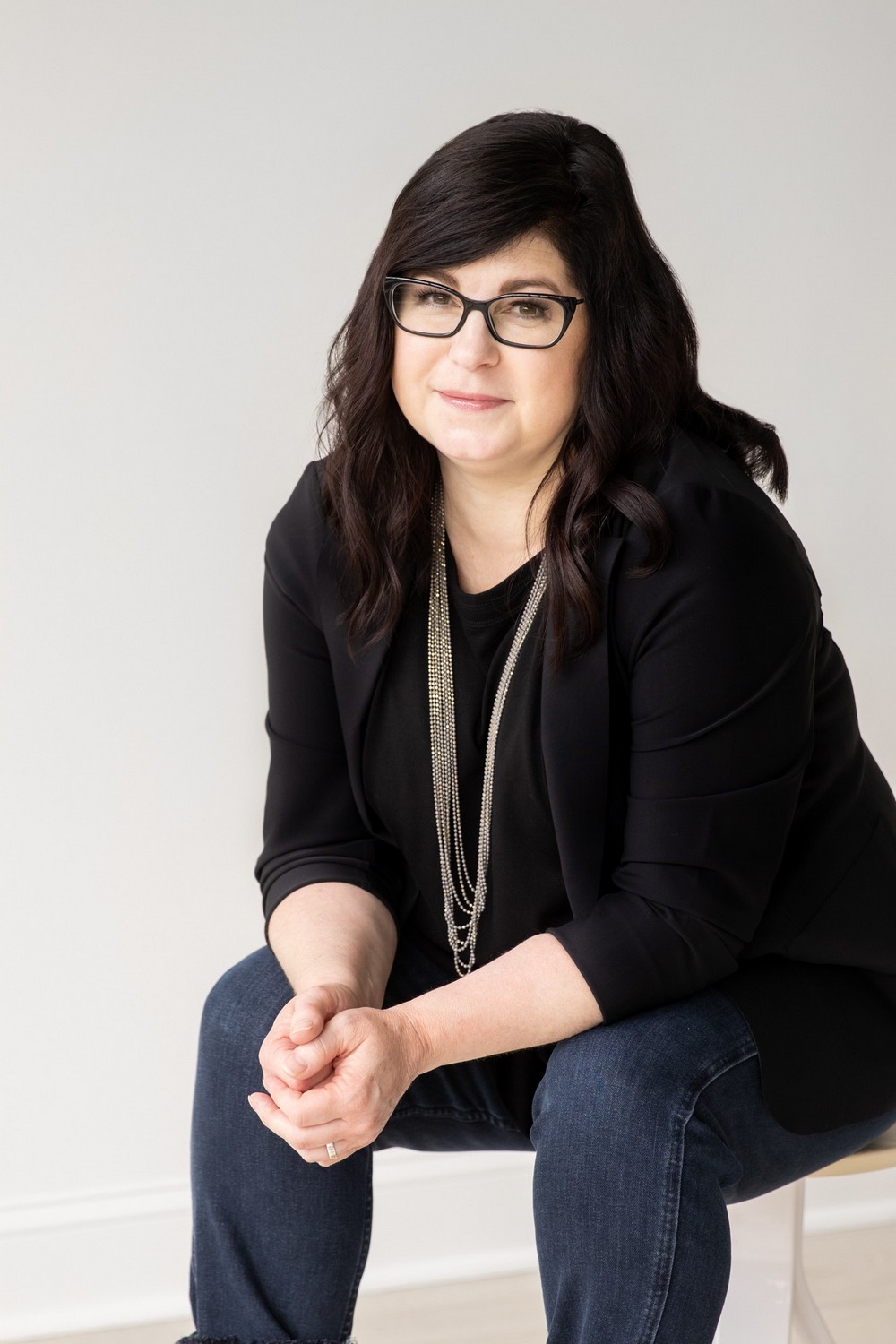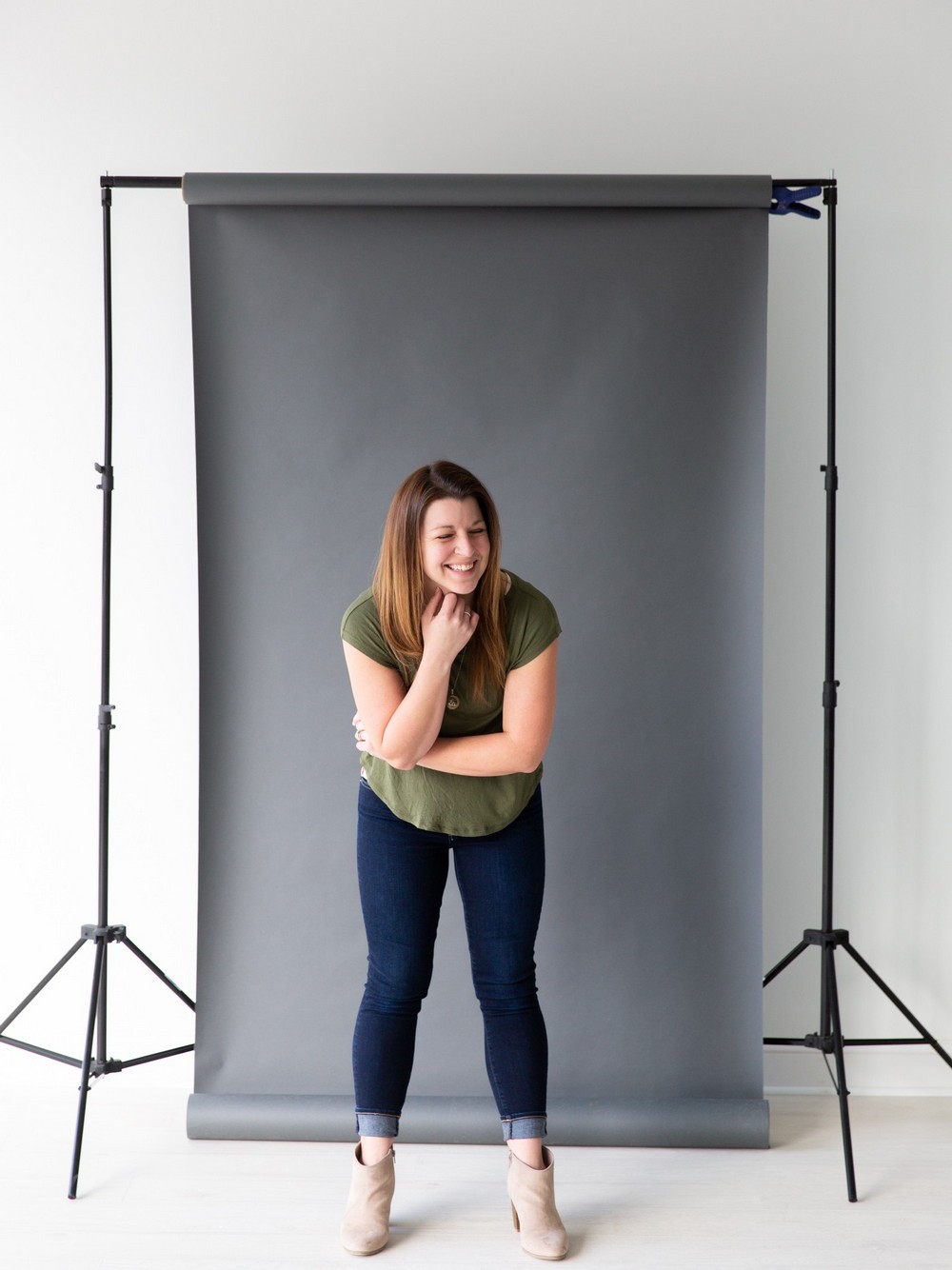 Suggest a Story:
 VoyageRaleigh is built on recommendations from the community; it's how we uncover hidden gems, so if you or someone you know deserves recognition please let us know 
here.