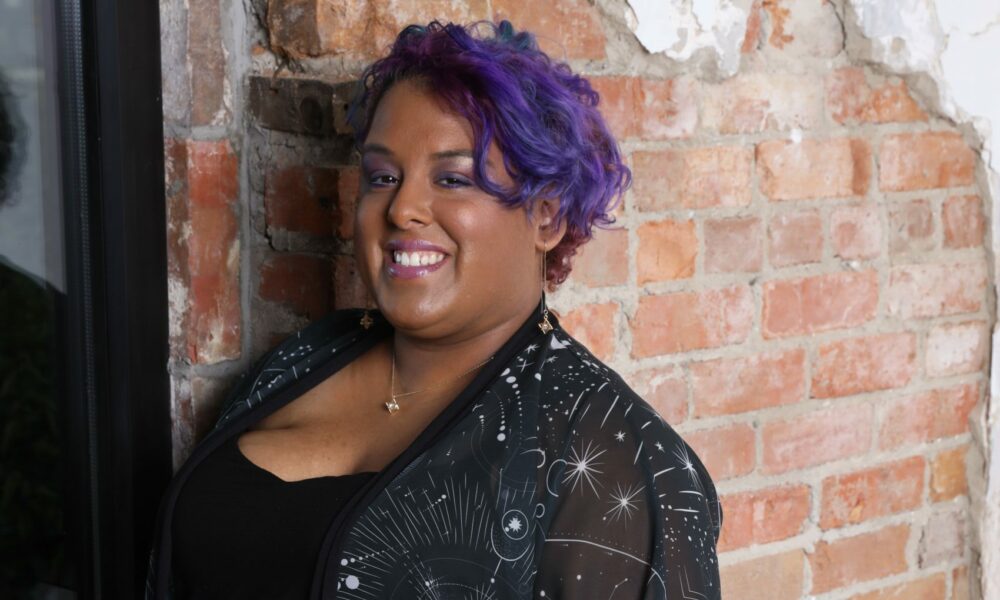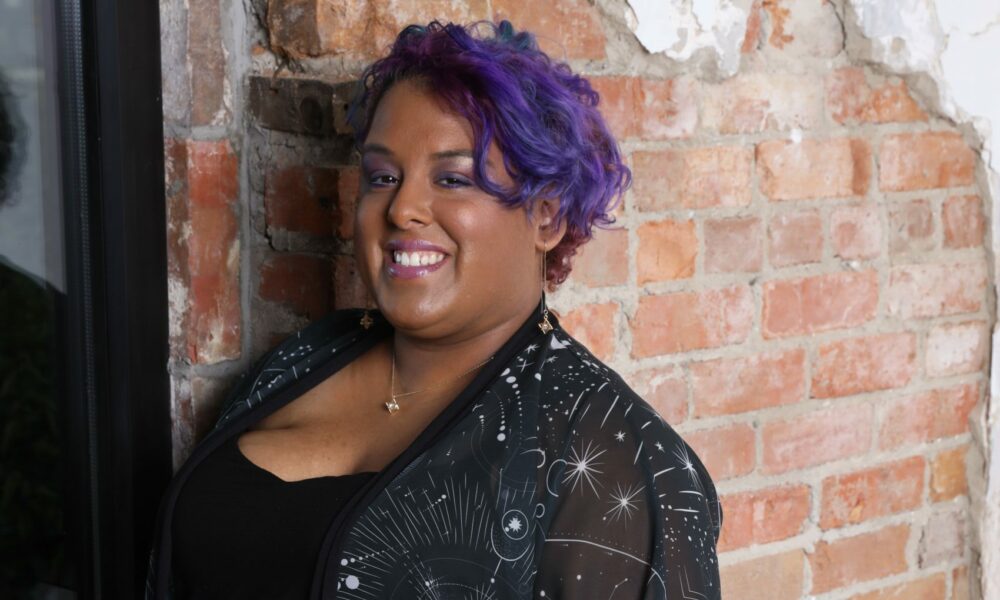 Today we'd like to introduce you to Anissa Cosby.
Anissa, we appreciate you taking the time to share your story with us today. Where does your story begin?
"The world can only seem a safe place when we feel safe inside." I'm a former minister, turned virtual assistant, turned graphic designer, content manager, (can you say multi-passionate?), and current astrologist, tarot reader, spiritual coach, and boutique and community owner.
But you know what? Life is bigger than labels and titles, isn't it?
I have been visited by ghosts and spirits all my life. Being raised in a Catholic family, my spiritual connection with these entities wasn't encouraged. This led to a lot of conflicts, confusion, low self-esteem, and depression. I endured a childhood trauma that drastically altered my path and at the age of 13, I tried to take my life.
However, Spirit had other plans for me. I am here for a higher purpose. I was eager to learn more about what my purpose was and how spirituality was meant to play a role in my life. My ancestors are a powerful line of Tainos and brujas, or witches, and so I visited all the Botanicas, and Wiccan festivals, and read everything I could find.
As a teenager, I met a boy and I followed him into the Baptist Church where I got "holy, saved, and sanctified!" Needless to say, my devout Catholic grandfather said I broke his heart. He passed away a month after, I was baptized as a Protestant; the pain I felt following his loss threw me deeper into the Church (and into my relationship) looking for connection and wholeness.
By 2014 I was a licensed minister, had two beautiful children, and was about to be married. I even obtained my Bachelor's degree in religion. But I suffered a lot of pain and heartbreak through the Church I was in. I never felt like I fit in and it was causing harm to me, my fiancé, and my children. Through a lot of darkness and church trauma, I decided to leave the church, including my collar. I remained agnostic for the next few years.
In 2016, through my husband, Spirit directed me to begin joining him in his meditation practice. I was able to start over again and begin healing. Not only did Spirit decide to guide me in my healing and my practice, but also in building a thriving business for myself, my family, and the community I serve. (a nod of thanks to my Capricorn stellium in my 2nd house IYKYK)
I started teaching myself graphic design through YouTube videos, mentorship, and LOTS of practice. I launched my virtual assistance business which evolved into web design and content management. Spirit led me to integrate my astrology and tarot work into my business even more. As I helped my clients, my business continued to thrive.
2019 was when I founded The Oracle's Haven, a zodiac and cosmic-themed boutique selling astrology prints and gifts. It was meant to be a safe haven for people of all spiritual paths, especially people of color. The goal was to turn it into physical brick and mortar but the 2020 pandemic had other plans. Despite all of that, The Oracle's Haven still represents my original mission as I began offering more spiritual coaching and teachings.
2021 was when I learned the most about myself. After suffering almost debilitating and late-diagnosed post-partum depression for 3 years. I finally saw a psychiatrist. I knew something else was amiss. The depression wasn't my only issue and I couldn't figure it out. For years, I assumed that I wouldn't be considered spiritual if I went to seek help for my mental health but I quickly learned that I was wrong.
In late 2021, I was diagnosed with Bipolar 2. And apparently, I had it for a very long time. It started mildly with my childhood trauma and started to get worse after my suicide attempt at 13 years old. I bring this up to say that getting help and having a mental health diagnosis doesn't make you less spiritual or less authentic in your practice. No matter the faith.
What I believe–
Spirit is always guiding you, no matter who you are. You need to be listening with an open heart and mind to receive the messages; regardless of faith.
There is no one way to be spiritual. If you have experienced trauma around spirituality, you can have healing and find peace. Spirit is welcoming and loving; your body will tell you the messages that resonate with you and guide you to the truth.
There are many tools to facilitate and support our journey toward connection and wholeness with Spirit. All of our experiences – even the ones in darkness – shape us into who we are today.
Would you say it's been a smooth road, and if not what are some of the biggest challenges you've faced along the way?
If anyone says that the road to being a business owner and maintaining that business has been smooth, they're lying. Lol.
It has definitely not been easy. It took almost getting evicted and having to move from Philadelphia to Florida, with my husband and our 3-year-old and 6-month-old, to realize I needed to move on and find a way to work for myself. My job hadn't been cutting it.
I started my business winging it. I had no formal training, no coaching, NADA. I had to figure out everything myself and then leaned on a community of other sellers for advice. And that was definitely a struggle. If I knew then what I know now, maybe the road would've been less bumpy. But that isn't what life had planned for me!
There are ups and downs. Moments when everything is going great and you're like "Hey! Money!" and moments when everything is down and you're like "Ugh! I should give up!" It's rolling with the waves, surfing, and managing not to lose balance.
We've been impressed with The Oracle's Haven, but for folks who might not be as familiar, what can you share with them about what you do and what sets you apart from others?
The Oracle's Haven® features bespoke, personalized natal chart prints. I turn your astrology data into art and it is a gift to yourself (or someone else) that lasts a lifetime.
Product-wise we offer cosmic-inspired art prints, drinkware, and apparel. Our product offerings are all inspired by cosmic and celestial occurrences: Galaxies, nebulas, astrology, planets, etc. We also offer our products (minus the customized ones) wholesale for other stores and brick and mortars to feature!
Services I offer include tarot readings, astrology reports, and spiritual coaching. I'm not a "fluff" kind of reader/coach. You'll know the hard stuff along with the good stuff so that you can have a balanced understanding of your path and star chart.
The Oracle's Haven® is different in that it is niched down to the cosmos! It is not specifically for "witchy" individuals, it is for anyone who has an eye for the stars and a mind for the galaxies.
I integrate the knowledge of astronomy into my work of astrology. I enjoy teaching others what I know and that is something I am super proud of. My Facebook group, The Oracle Spiritual Collective™, is where I house a lot of free educational content. If there's something I know, I will teach it!
Can you talk to us a bit about the role of luck?
As I mentioned earlier about the uneven path and road to discovery, the same can be said about good and bad luck.
In 2020, I had a HUGE stroke of success (or good luck). It was actually because of the pandemic and everyone moved to online shopping. Ain't that something? I was featured in HuffPost and BuzzFeed as a Black and Latinx Woman-owned business. Everything BLEW UP and helped propel my business forward.
In 2021, things slowed down as physical locations started to open back up. Was it bad luck? Eh. Some people might feel that way. For me, it was the nature of business! But this was also the same year I almost had a mental breakdown and finally sought out help for my mental health. The mental breakdown was "bad luck" but finally getting help was "good".
2022 has had a rough start, however, I feel that this feature was HUGE good luck.
Pricing:
Custom Natal Chart Prints start at $69.99
Tarot Readings & Spiritual Coaching start at $44.99
Astrology Reports start at $129
Drinkware & Apparel start at $24.99
Wholesale is $100 minimum
Contact Info: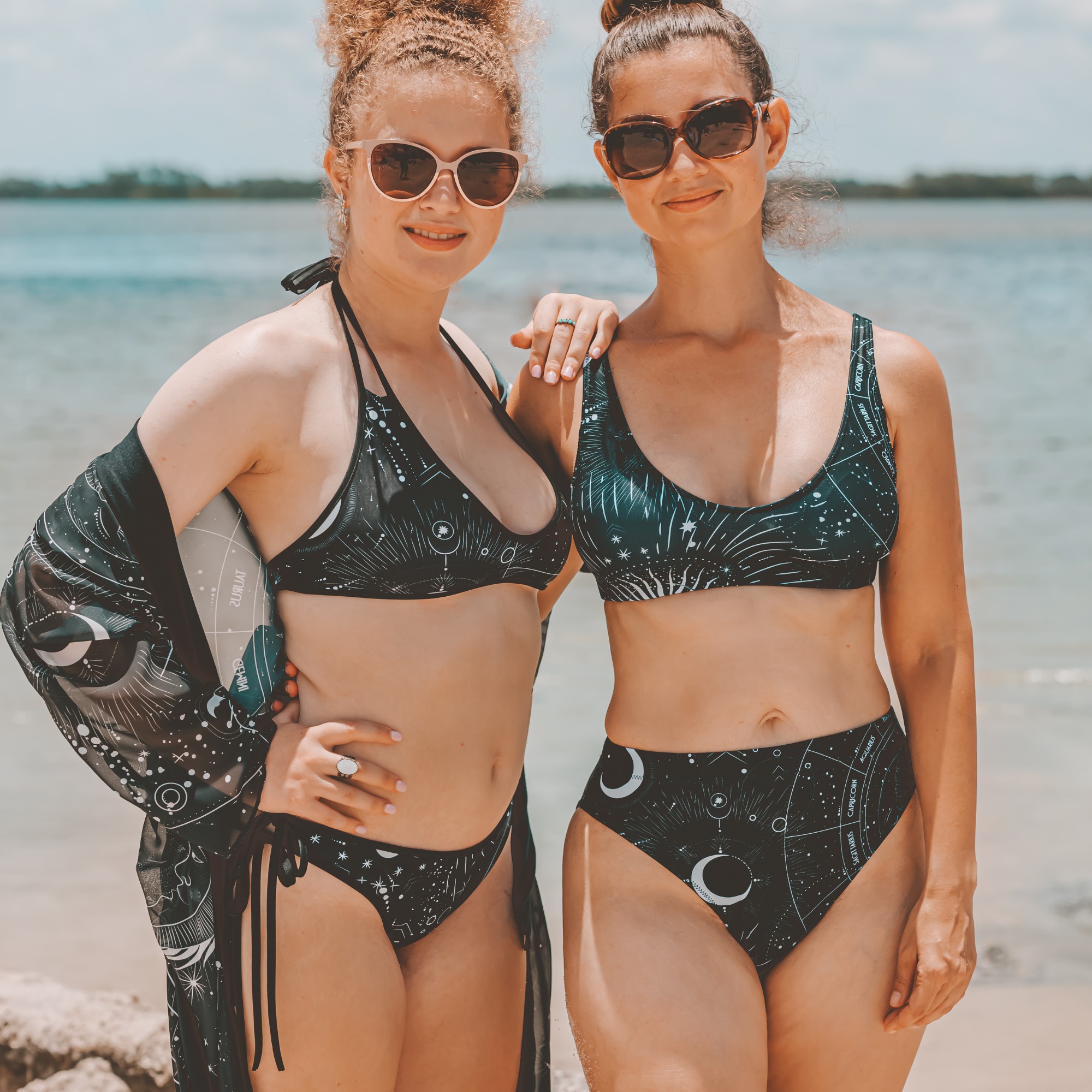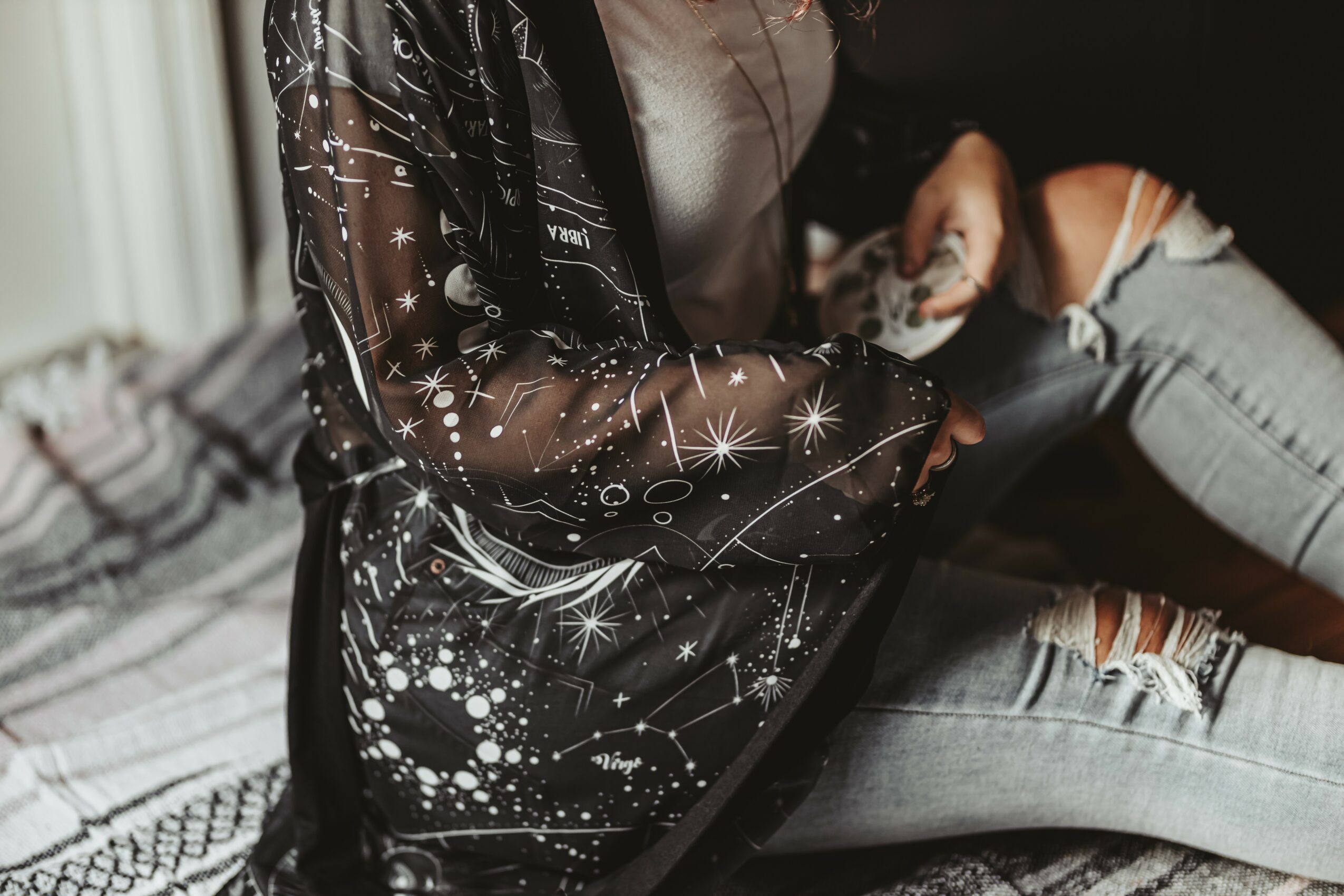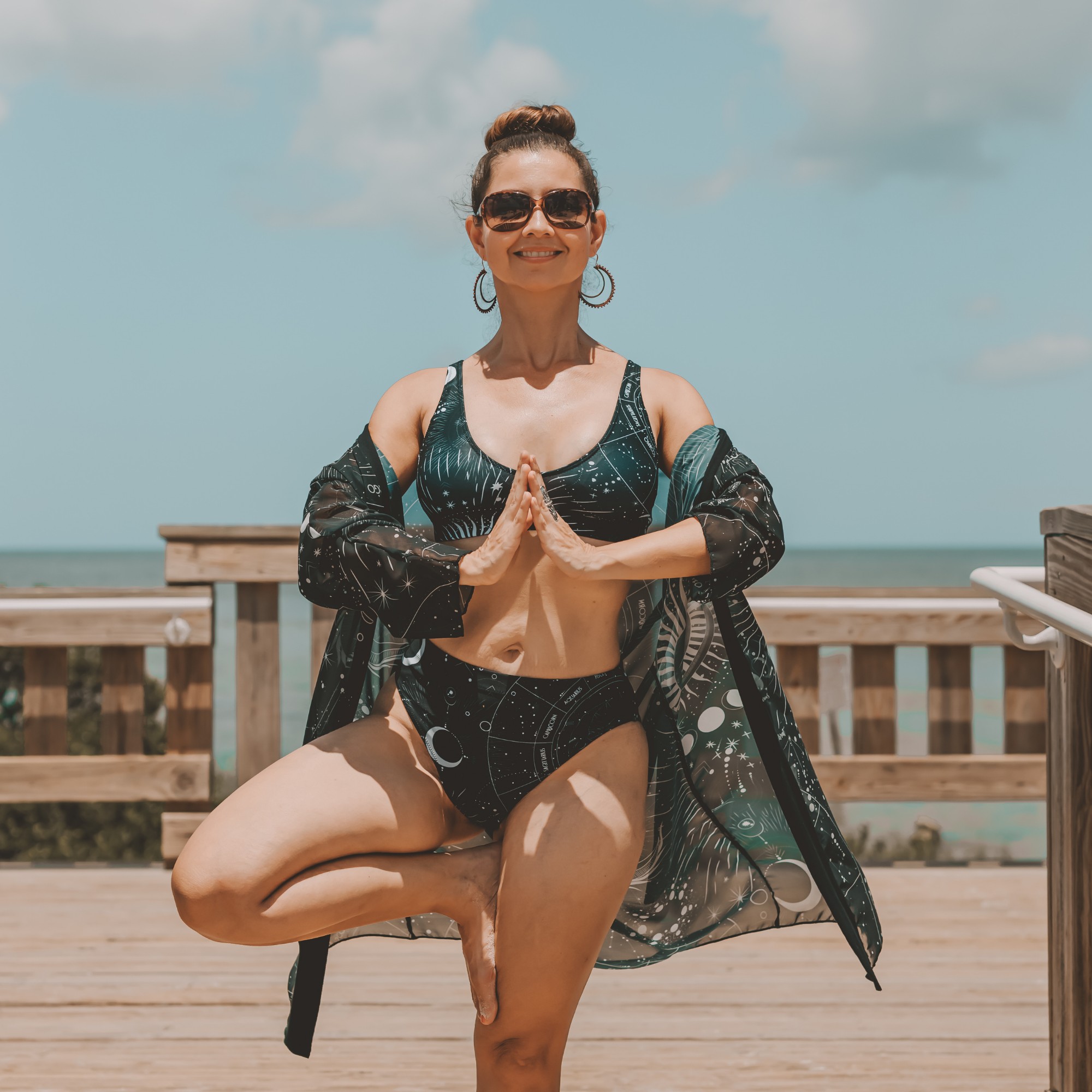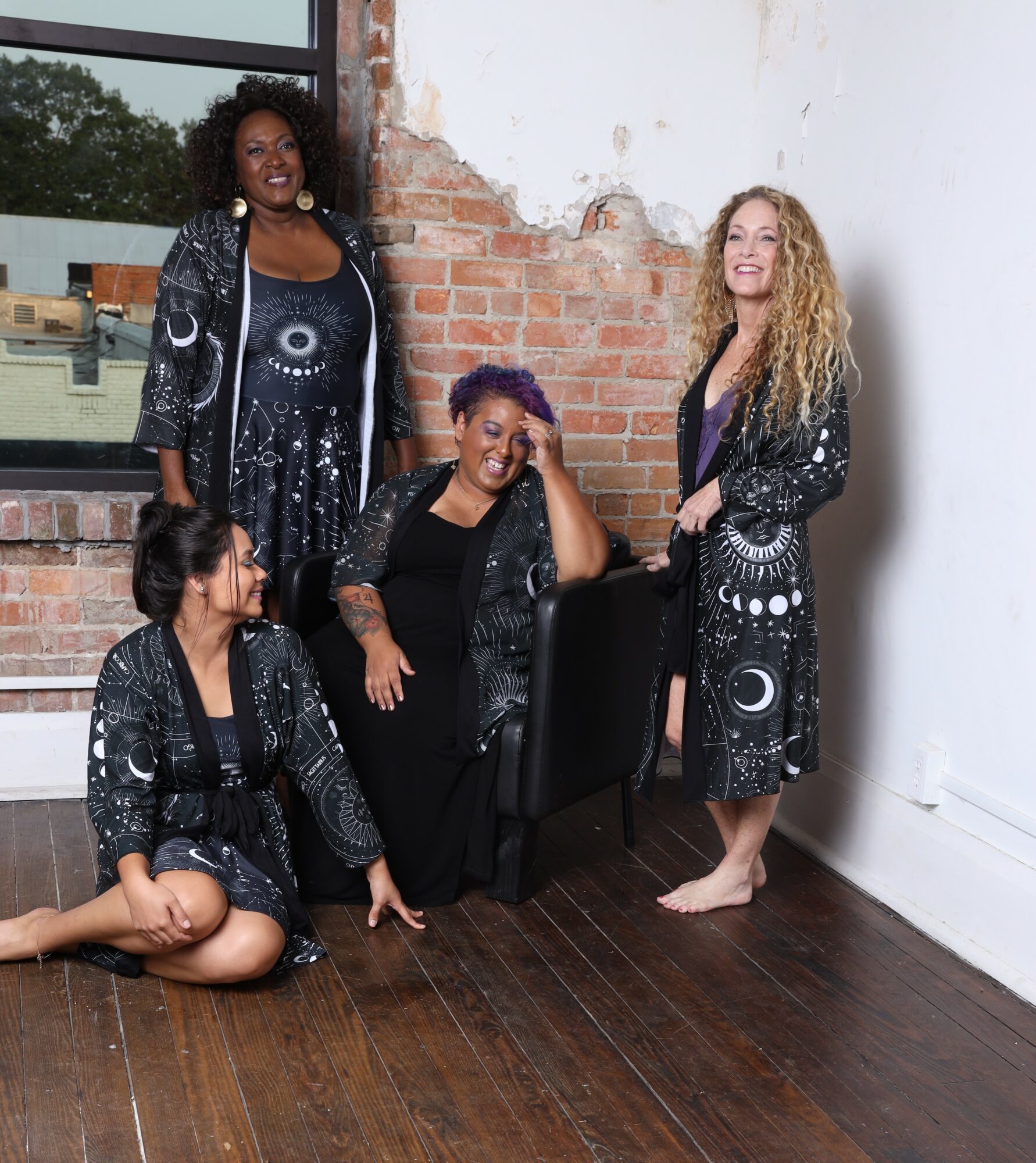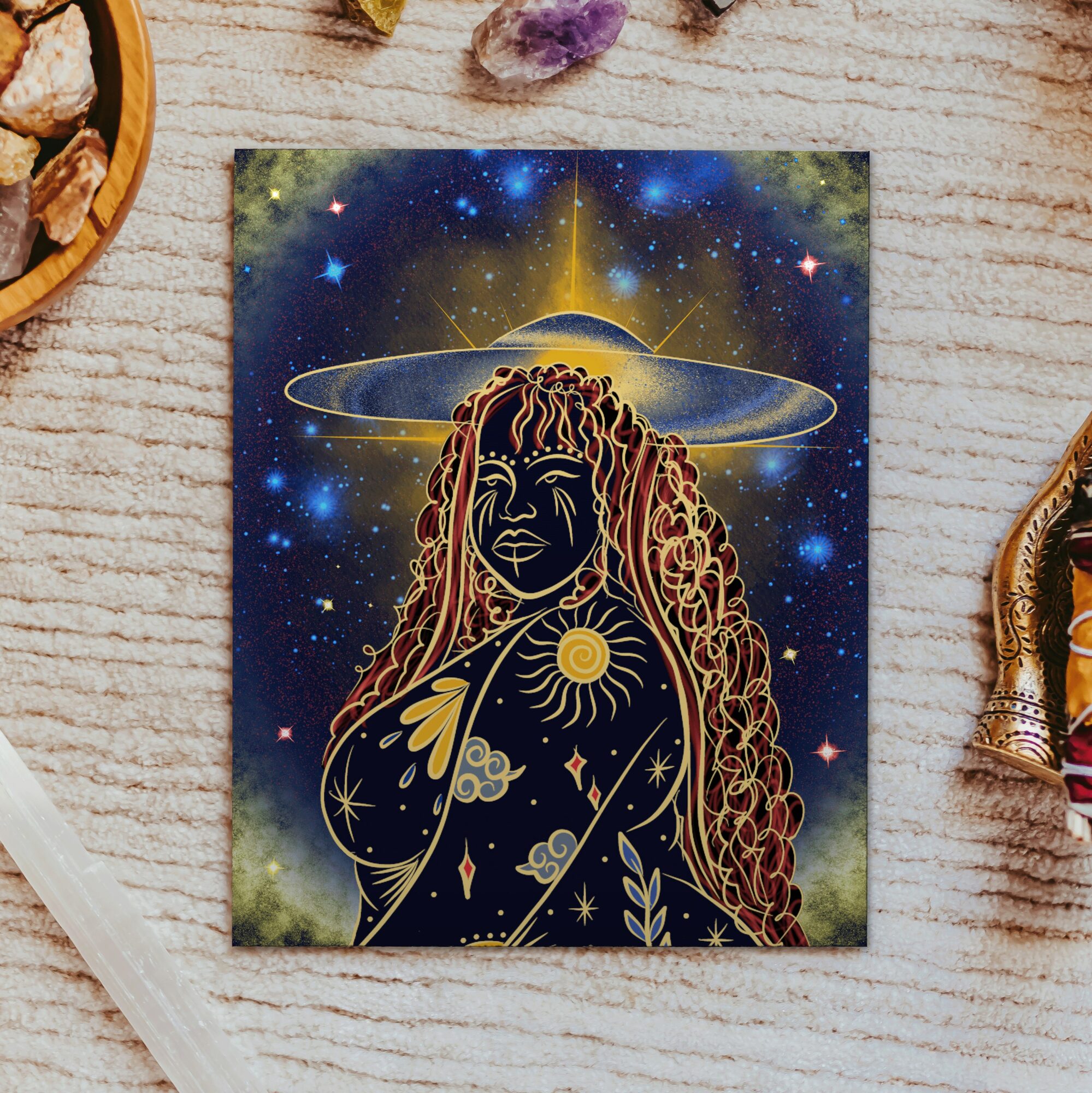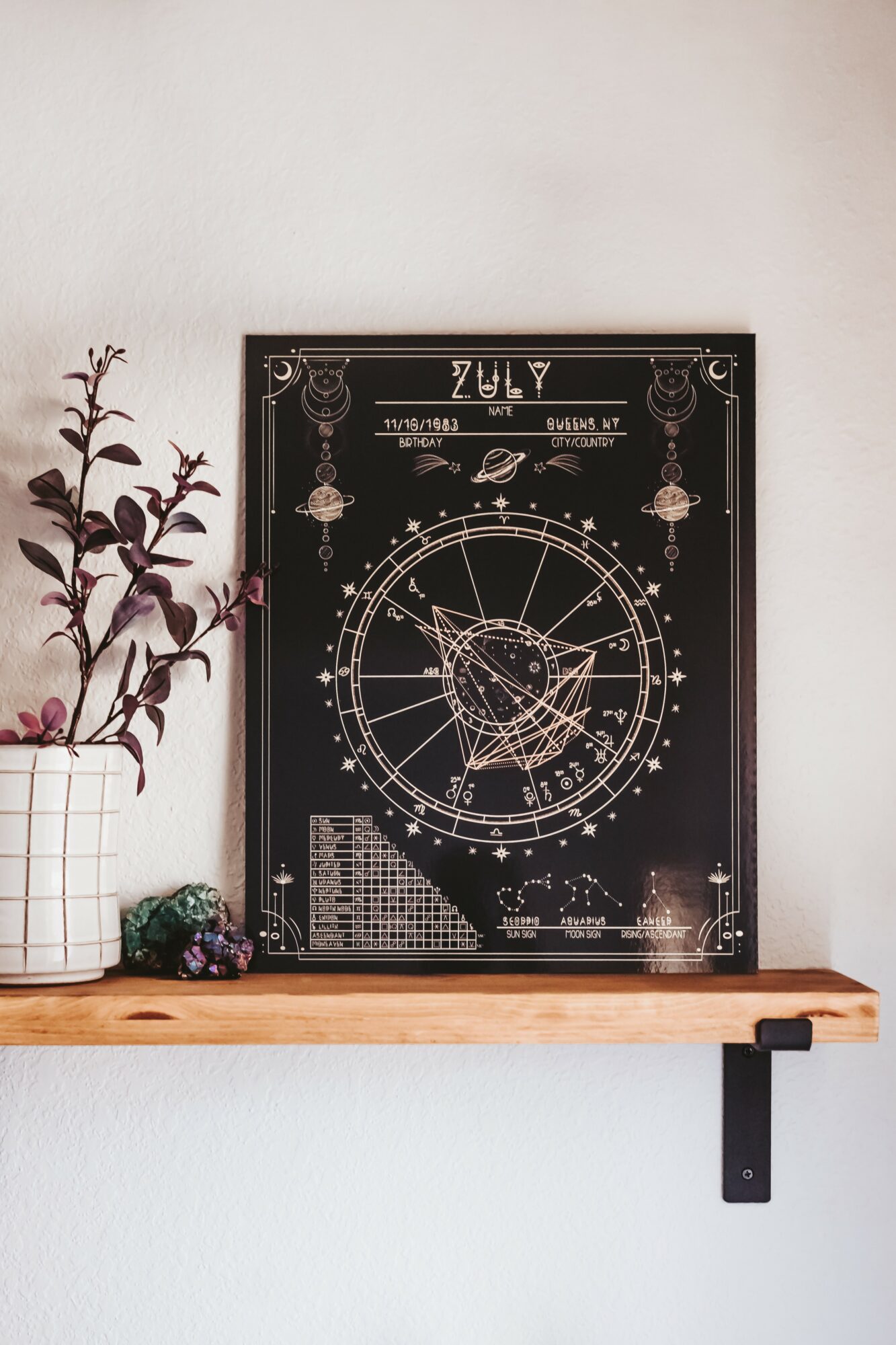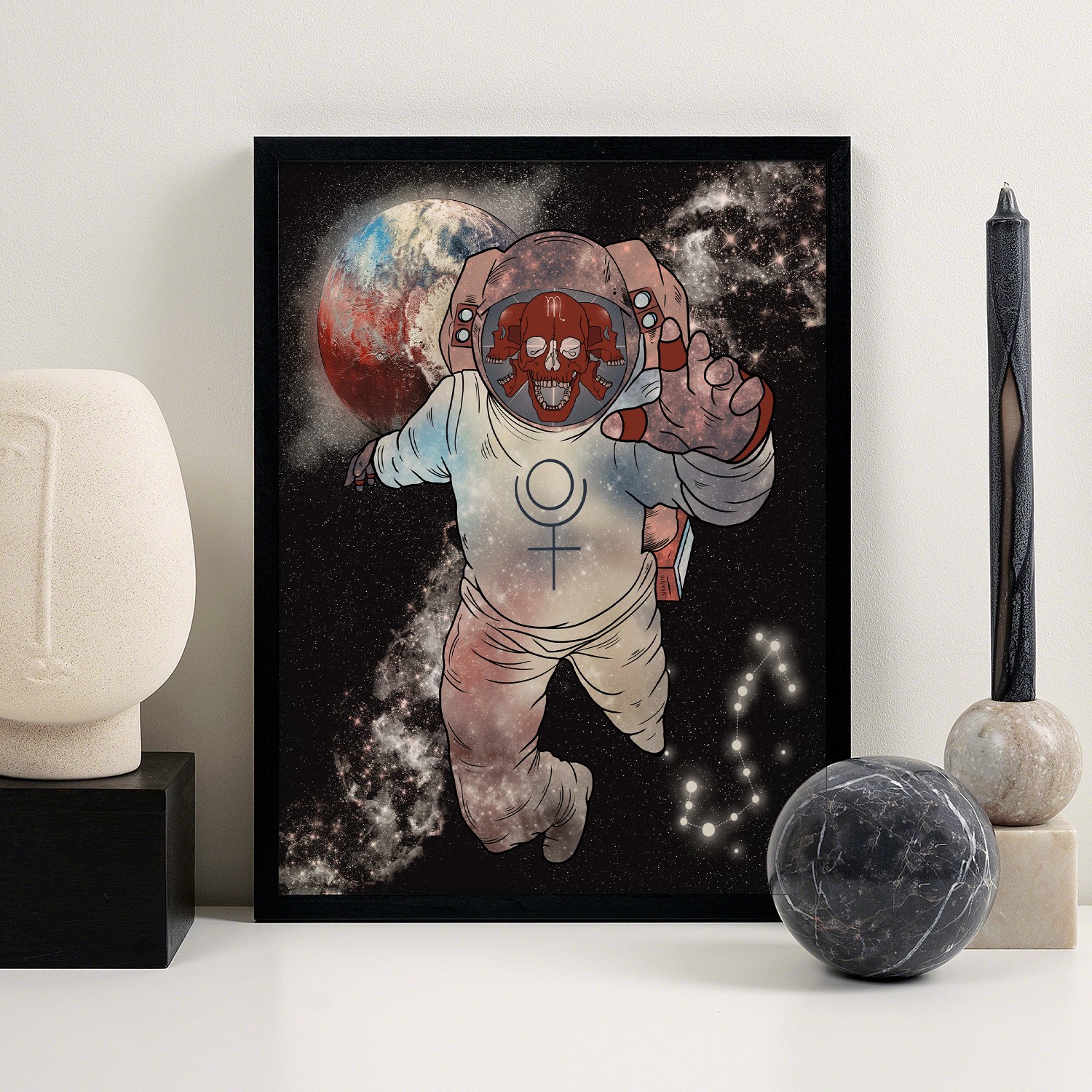 Image Credits
LuluFox Photography Lillies and Lions Studio
Suggest a Story:
 VoyageRaleigh is built on recommendations from the community; it's how we uncover hidden gems, so if you or someone you know deserves recognition please let us know 
here.