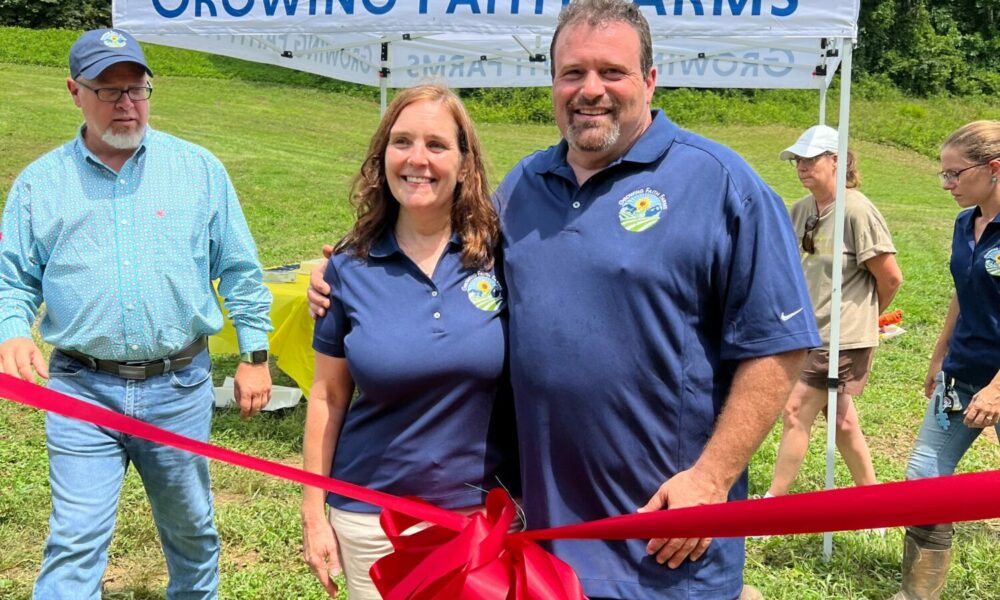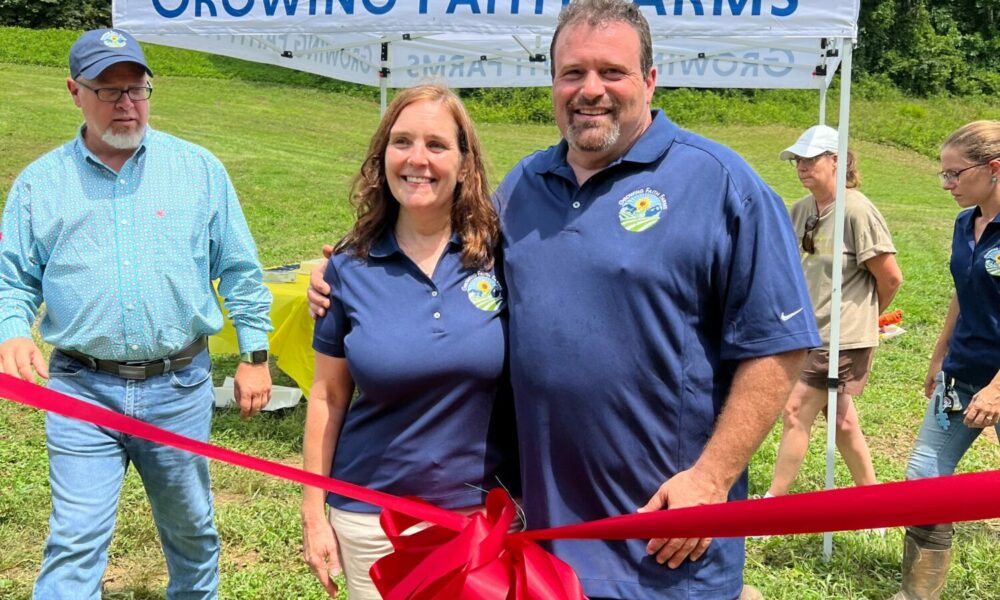 Today we'd like to introduce you to Christina Angott.
Hi Christina, thanks for joining us today. We'd love for you to start by introducing yourself.
Love, Faith, and Ducks. When people ask me how Joe and I got to where we are today those are the three things that come to my mind. It has not been an easy journey, but probably one of the most rewarding ones I have had outside of raising my daughters. And it all began in August of 2017.
Joe and I met on Match.com. Both divorced single parents, I had two daughters, 17 and 16 at the time and Joe had one daughter, 14. When we met for the first time on August 24, 2017, neither of us had any idea of where things would go. We quickly were inseparable and to our surprise, the girls got along so we thought it would be easy when we announced our engagement on September 23, but we couldn't be more wrong. Joe and I were married on January 1, 2018, and that was the beginning of our crazy journey.
I'd like to say that love conquers all, but blending two families with three teenage daughters is enough to drive anyone crazy and we were no different. The bickering, the fights, and just the standard woes of raising girls were a daily affair. Luckily, they were old enough that every so often we would get away, and when we did we would dream about what we were going to do after they were all in college.
We decided that we wanted to buy some land so we could build our forever home on it at some point. Both Joe and I loved the mountains and the idea of waking up to a picturesque morning for the rest of our lives seemed perfect. As we started looking we found a piece of land we fell in love with over the web. It was located in Purlear NC and we were quite excited about the potential. The property had a stream, pasture, and mountain and was already ready to build on. In fact, it even had a stable workshop for Joe.
We were so excited and things were really starting to look like we could buy it. Joe's parents came to visit and we took them to the home show in Charlotte. As we were walking around the show Joe got the call from the realtor we were working with that we were outbid. Apparently, the real estate agent selling the property had a buyer too that wanted it and since he could double dip he sold the property to that person right out from underneath us. It was a devastating blow and boy was I angry. For months after that, I stalked the real estate agent and tried to see if there was any recourse for what he did to us. Joe kept telling me to have faith, that God had a better plan.
Faith.
We went back to the drawing board looking for that dream piece of land and met up with another couple who had been married for over 30 years and were so inspiring. They took us all around Wilkes County and into the surrounding mountains showing us property after property but nothing was working. It was on our way home that Joe looked at me and said maybe we need to look at properties with a small houses. Even if we have to stretch our budget we could enjoy it until we were ready to build.
I thought about it a little while and began searching. Sure enough, I found this little cabin up in Moravian Falls. We reached out to our agents and asked if we could set up an appt to look at it. When we arrived the family greeted us and we were driven around the property. One look at the view and we were hooked. We discussed the view all the way home and how we could stretch our income to cover this perfect little cabin.
What was so funny was that neither of us could even remember what the cabin looked like, we just knew it was the right one for us. And even though it was out of our price range the appraisal came in $20K less than the asking price. We asked if they would take it for that price and they agreed.
From that point forward it was as though God had a plan for us. Cardinals started appearing on the property, we would see the number 333 repeatedly and every person along the way had a close tie to the church.
Once we had the property we started down the path of the renovations. The couple that had sold us the property also were quite handy and said they could help with the repairs needed for us to get our escrow back from the bank.
While the cabin was quite cute it was just that, a cabin. And what we found out was that the owner was quite handy himself and also tried to do things on his own sometimes with a "creative" flair. These later became known as larryisms and there are many we have found.
Staining boards, sawing, cutting, and putting in a new room was quite the project. Joe replaced the OSB Board with some natural wood he bought and we found some carpet in Mint Hill. While the location seemed quite sketchy, the owner had experienced a near-death experience and was a true believer in miracles. He and Joe exchanged stories about God.
After several weeks of hard work, we finally had a cabin we could enjoy and for the next several months we would come up for weekends with the kids and go riding on ATVs, out on the lake and take adventures none of us could have imagined.
There was this beautiful field below our property that we passed on the way up to the cabin and while it was overgrown with grass and trees, both Joe and I would talk about the field and how cool it would be to have horses on it and a garden. But the field was not for sale, at least we did not think so. One day our neighbor at the bottom of the road came up to visit. He had been sick and was looking to sell some land. He asked if we would be interested in buying about 100 acres of the wooded mountain adjacent to our property.
Joe negotiated with James and we were able to buy a portion of the mountain and secure that beautiful field of our dreams. Joe spent weeks clearing the trees and grass until at last what appeared was a beautiful field aside from a small stream. The field would later become the home to our sunflowers, cut flowers, vegetables, chickens, and ducks but that was much later.
Ducks.
In the fall of 2019, our world was shaken when I found out I had anal cancer. Talk about something life-altering. The next few months would test our relationship and my faith once again. But we grew closer through that ordeal and the family grew stronger so when COVID hit two months after I returned to work we decided to pack things up and head to the cabin to wait it out.
Now you can imagine the challenges we faced with five people in a 750-square-foot cabin with only one bathroom.
That experience is probably a story for another time but the one interesting thing that happened during that time was the creation of Growing Faith Farms. As we lived up at the cabin we decided that we should experiment with some living creatures and for Easter 2020 we bought some ducks and chickens. Our farm was born. Thelma and Luis are still a mainstay at the farm. They were the first of our animals and they continue to bring me joy every day.
It was also in 2020 that we started discussing the property above us which had a view that was even more spectacular than our view. We dreamed about building our dream house up there and renting out our cabin. Every time we went up there it was as though you were touching a piece of heaven.
It was in 2021 that the dream to buy the top property became a reality. And now what started as 15 acres of land was a full 125 acres of woodlands, mountains, fields, and streams. We needed a plan to make the land work for us and a few chickens and ducks weren't going to cut it. Both Joe and I loved to camp so we thought cabins or camping could be a great way to bring in a passive income. That led us down the road to glamping and we decided to leverage the spectacular view at the top for that.
But what would be our draw? I have always loved flowers and to me, there is a type of peace and serenity that comes from fresh flowers. We also knew that glamping and photo sessions, girls' weekends, church groups, etc. would be attractive to cut flowers so we decided on cutting flowers and a market garden.
Next, we needed an opening date. When could we be ready? After much agonizing, we put a stake in the ground and said August 13, 2022, would be the day. And the rest was history. In the coming months, we planted and planned, put up greenhouses, and tents, and began marketing our dream.
We are now fully open and have had several people stop by to pick flowers, take photographs, have farm tours, and stay over. We keep building and adding to the farm and are excited to see it continue to grow. One thing we have learned along the way is to take time and enjoy the journey. We love sharing our farm with others and even if it isn't perfect, it is still a little piece of paradise.
Now, let's go back to faith for a minute. I told you that we grabbed a date out of thin air. Moravian Falls itself has a unique history and a lot of religious presence. Again, looking back I do not believe we ended up here by coincidence. But for the Moravian Church, August 13 was its spiritual birthday. What are the chances that we would pick the spiritual birthday of the church for which our town was named as our grand opening day?
Can you talk to us a bit about the challenges and lessons you've learned along the way? Looking back would you say it's been easy or smooth in retrospect?
"Nothing in the world is worth having or worth doing unless it means effort, pain, difficulty… I have never in my life envied a human being who led an easy life. I have envied a great many people who led difficult lives and led them well." – Theodore Roosevelt
That is a quote both Joe and I refer to a lot. We have faced many struggles and challenges along the way. Here are just a few:
1. Sinkholes and water – The good news is unlike many areas, our mountain is abundant with water. That is also the bad news. Underground streams have created sinkholes in our roads, eroded our property, taken out entire rows of flowers, and even popped up through the ground and almost washed out the entire road.
2. Predators – Our first flock of chickens was attacked by what we believe was a raccoon. It took most of them and killed them leaving just a trace of feathers behind. We have had hawk attacks, coyotes, foxes, deer, and other predators go after our farm animals as well as our sunflowers and vegetables.
3. Cancer – As I mentioned previously, I had cancer and went through surgery, chemotherapy, and radiation.
4. Time – In the midst of starting this venture, we had three daughters who graduated high school, one who graduate college, and one who has a baby.
5. Learning how to run multiple enterprises – Just learning the ins and outs of Glamping, cutting flowers, and vegetables, our land, the regulatory environment, the legal environment, the area, marketing, etc. was challenging. I am still working full time and Joe is doing the farm full time but there is a lot to be done.
Alright, so let's switch gears a bit and talk business. What should we know?
Growing Faith Farms was established in 2021 by Christina and Joseph Angott. According to Miriam Webster, faith is a " firm belief in something for which there is no proof" and that was what drove us down this path. We believed that we could connect people, we could build community and we could bring back something we felt our children and future generations are missing — a connection to nature.
Growing Faith Farms offers camping and glamping with spectacular views of the mountains and our farm where those who wish to interact with the farm can pick flowers, feed and play with the animals or just hike the endless trails that surround our 125 acres. Our flower farm and vegetables are also sold at local markets building a connection with the community and those that surround us.
And, as we continue to expand we hope to offer additional products and services as well as educational programs.
Everything we do is done with sustainability in mind using our natural resources.
Can you talk to us a bit about happiness and what makes you happy?
There are lots of things that make me happy, but the one that sticks out the most for me is sitting at the top of the mountain alone and hearing only the wind, birds, and nature around me. Taking in a deep breath and smelling the trees, the grass, hints of wildflowers and wood, and gazing out over the mountains on a crystal clear day.
I feel at peace. There are no urgent issues or deadlines. I can just enjoy being present.
Pricing:
$10 Farm Tours
$15 and up You Pick Cut Flowers (Seasonal)
$185/night Deluxe Glamping Tent
$45/night Primitive Tent Site
Contact Info: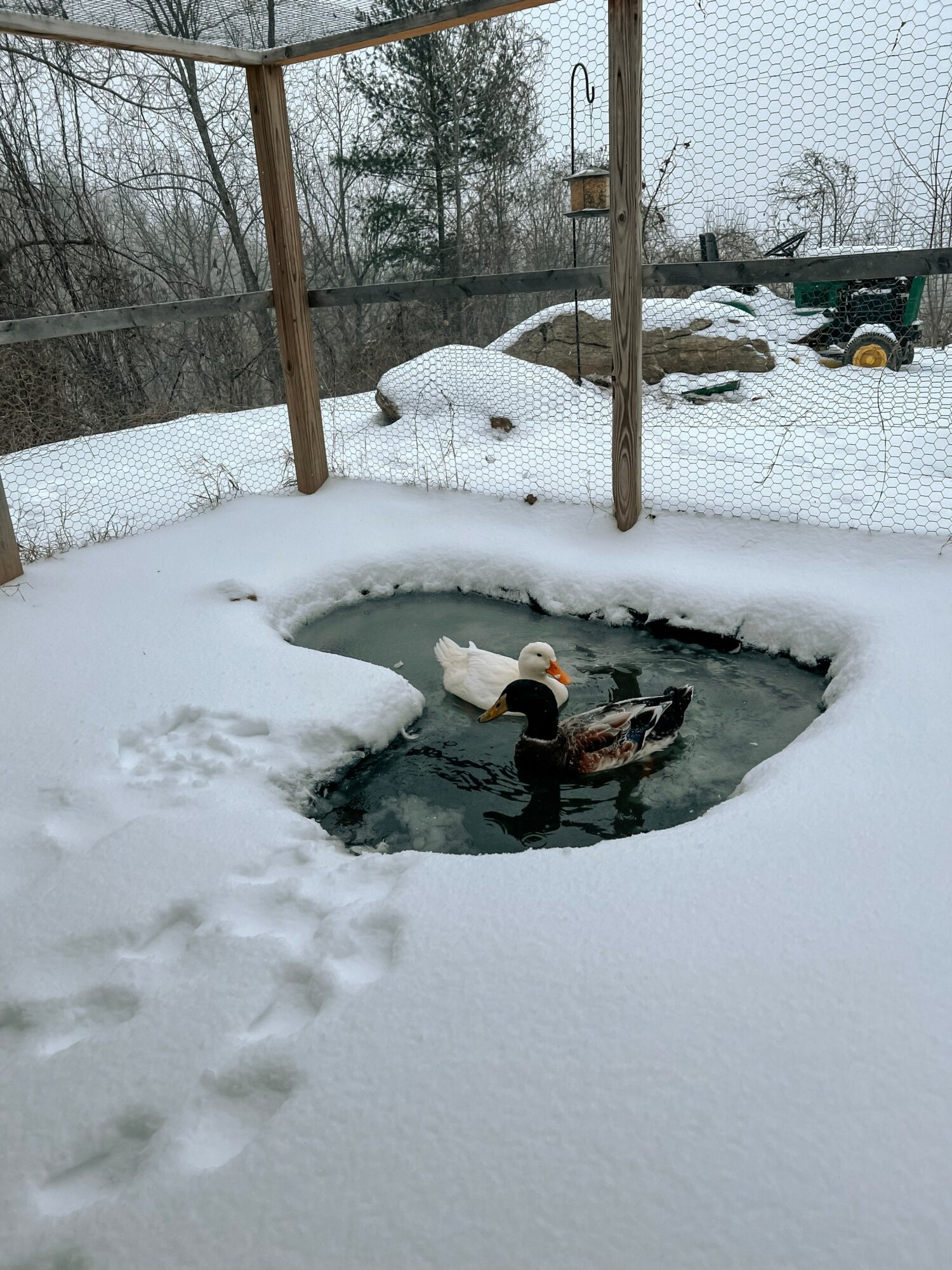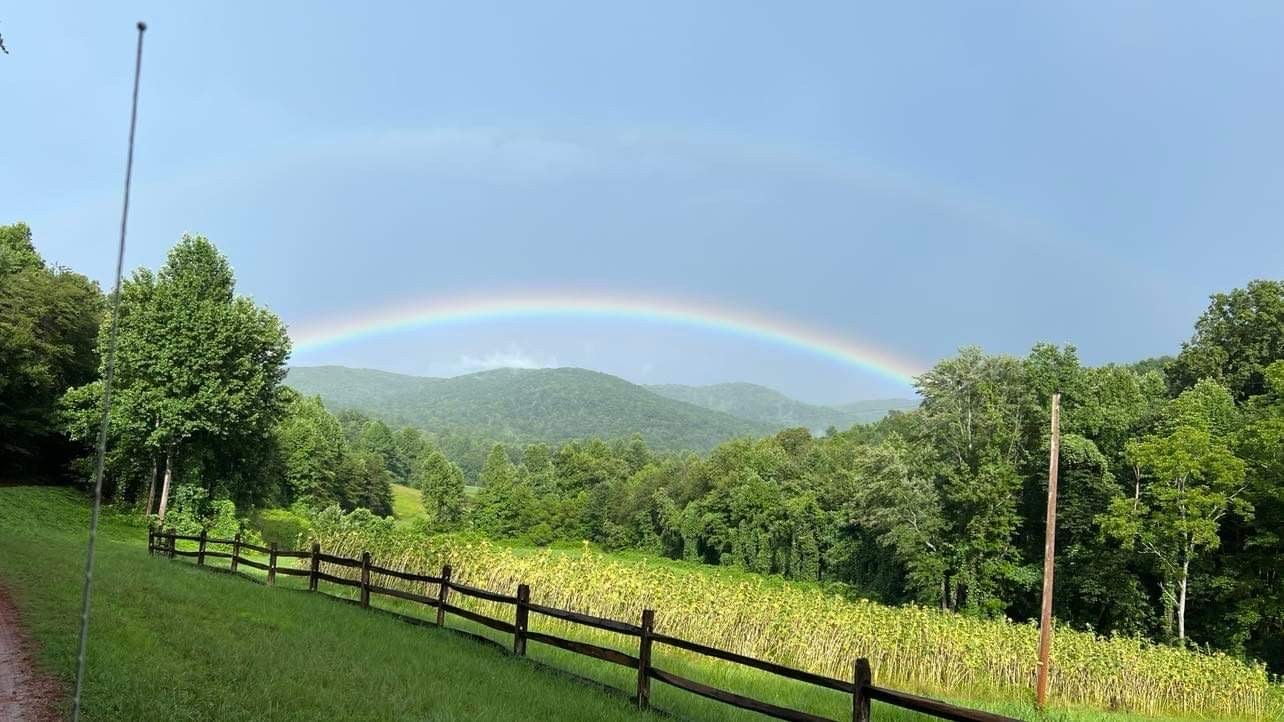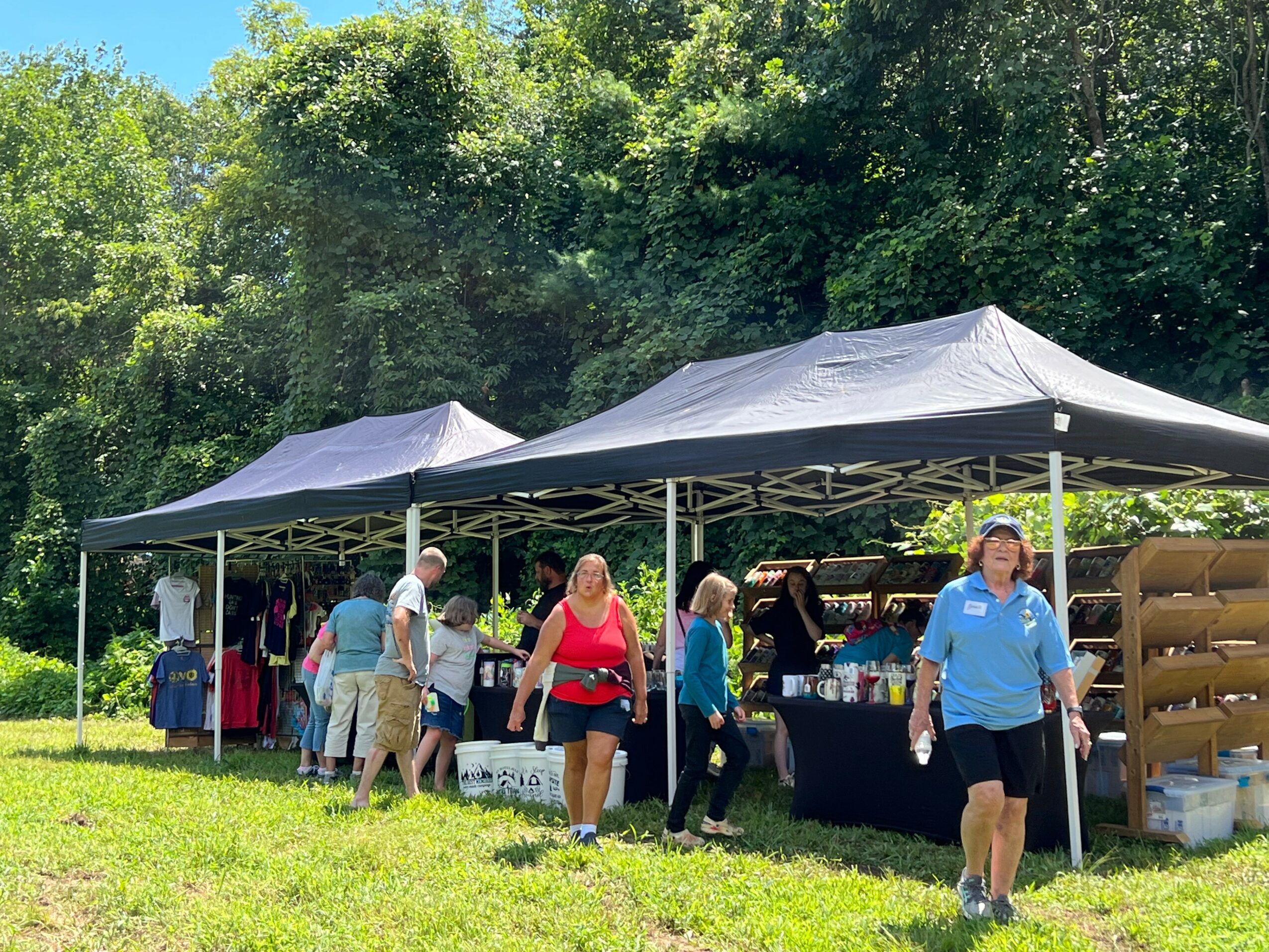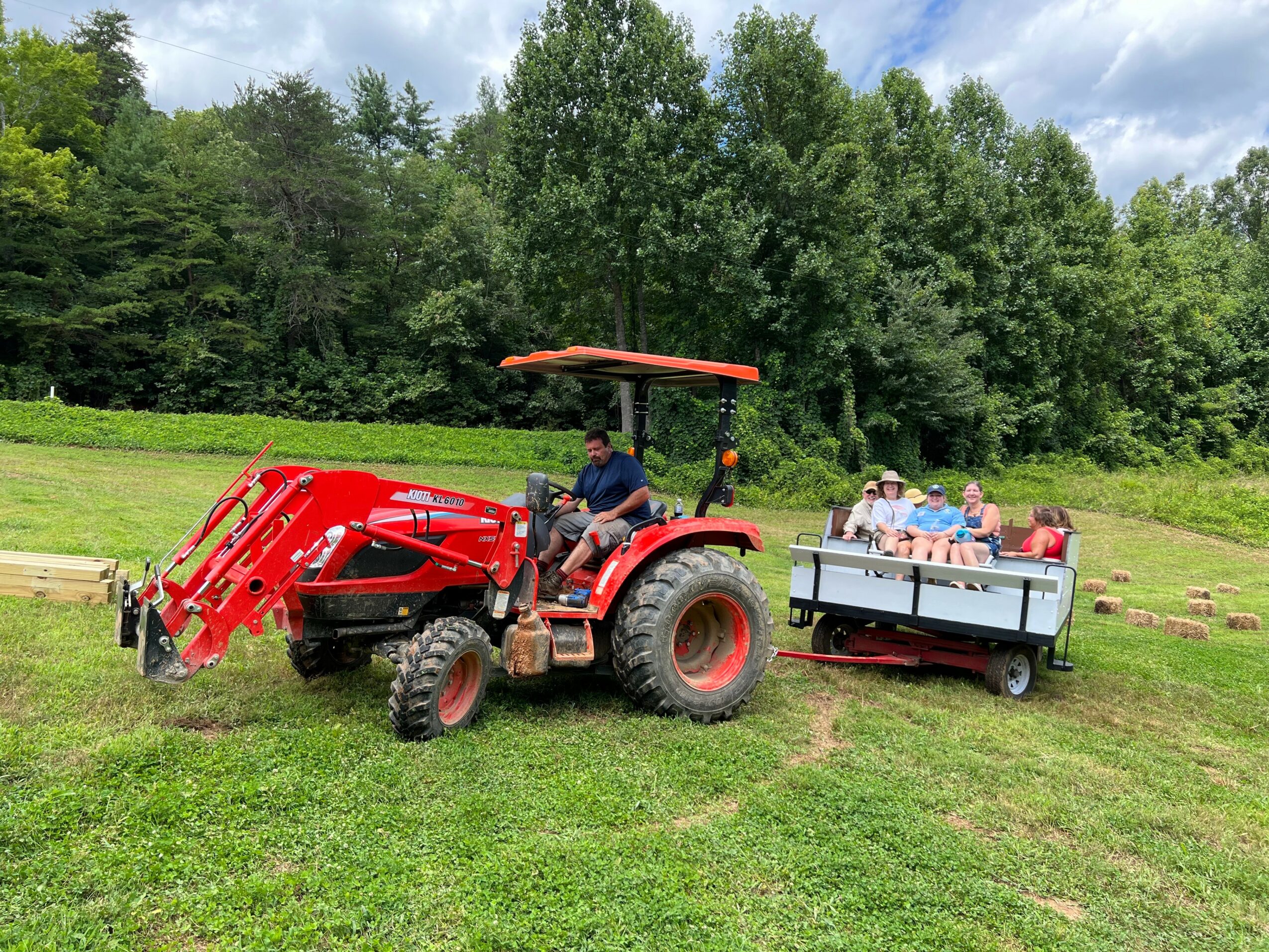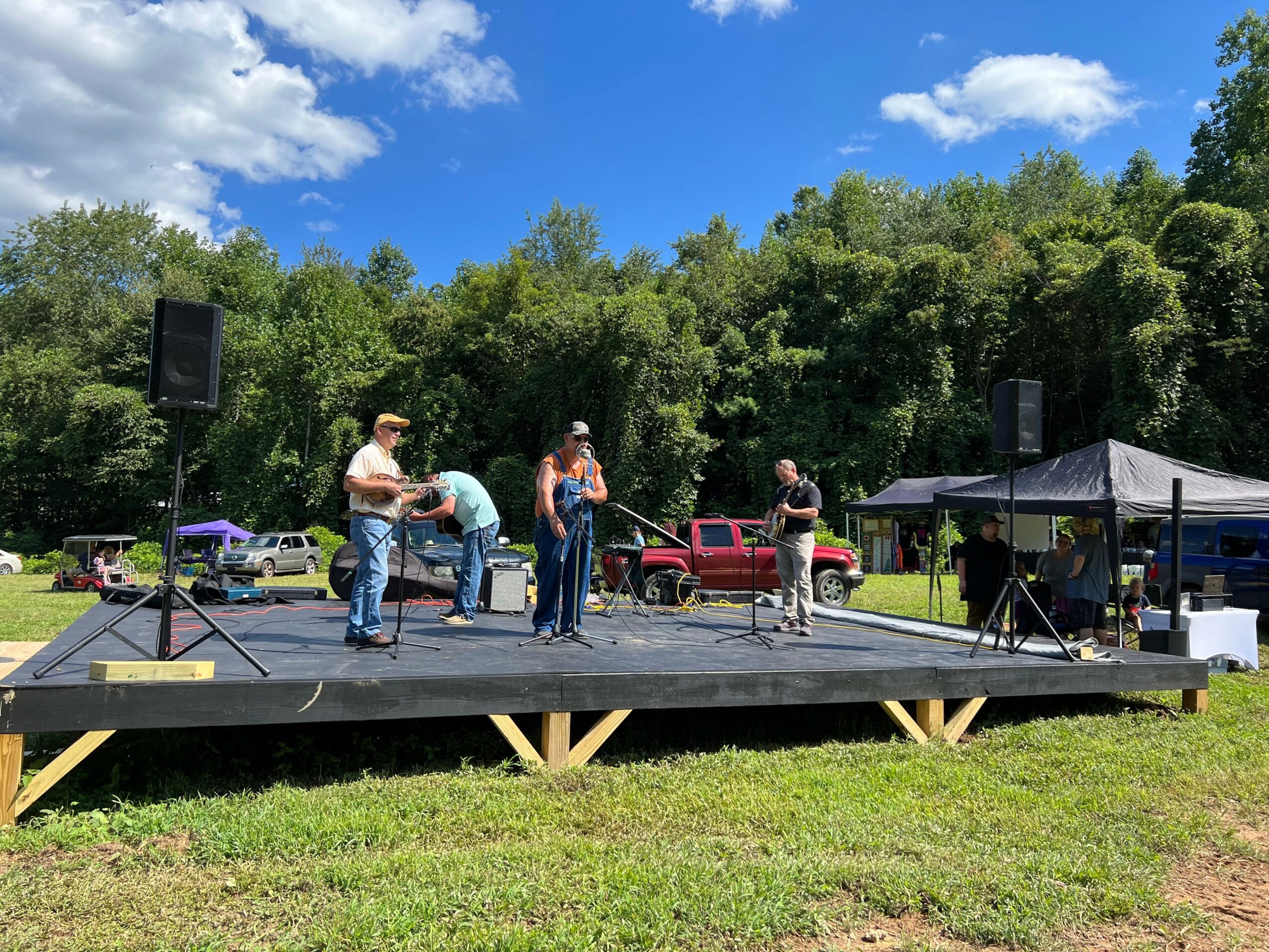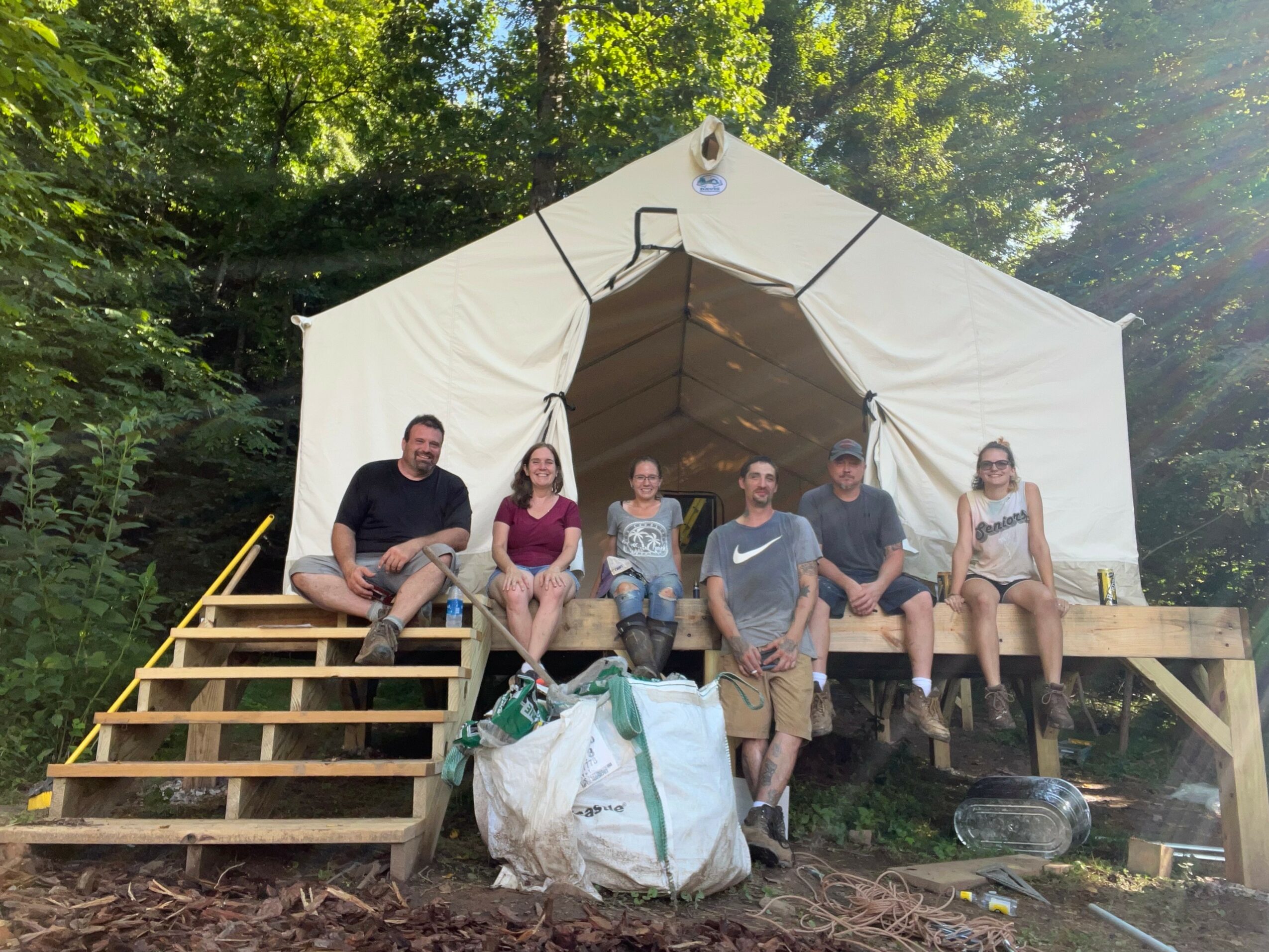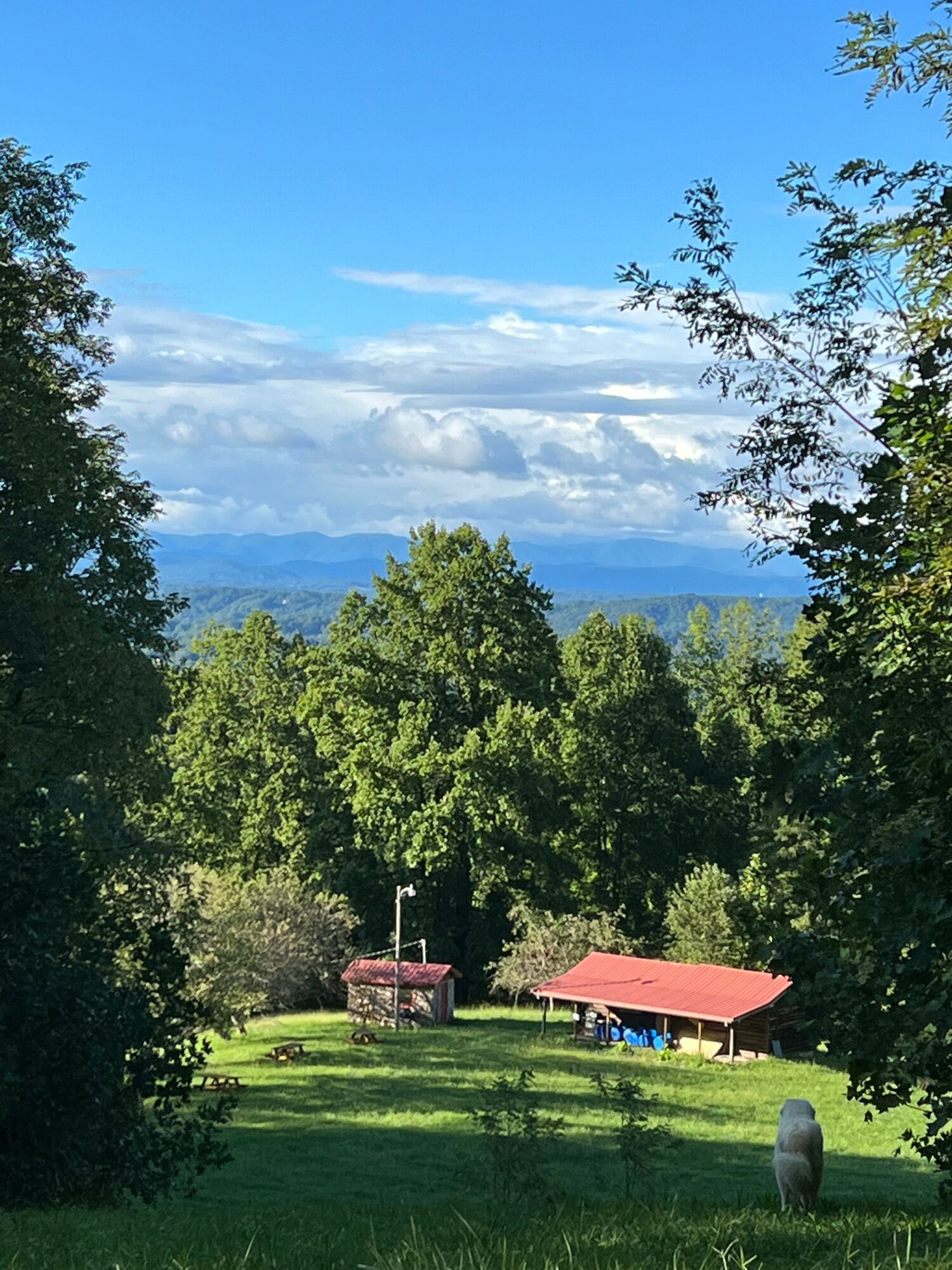 Suggest a Story:
 VoyageRaleigh is built on recommendations from the community; it's how we uncover hidden gems, so if you or someone you know deserves recognition please let us know 
here.