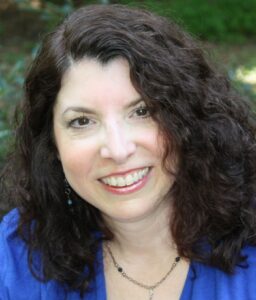 Today we'd like to introduce you to Susan Melchione.
Hi Susan, so excited to have you with us today. What can you tell us about your story?
From a young age, I could feel it in my bones that it was my soul's purpose to help people to heal and have a better life.
With the excitement of developing my skills, I obtained a Bachelor's Degree in Psychology and a Master's Degree in Social Work. For over 20 years, I worked as a Psychotherapist and Clinical and Medical Social Worker. I also started meditating at that time.
Then I had one of those times in life where every area of my life was a struggle.
In addition to other things, my Mom was diagnosed with cancer, which led to her passing, and I was exposed to a chemical that caused me to develop a respiratory condition. Traditional medicine was not working for me, and this led me to explore Reiki. It was during practice with a fellow student in a beginner's Reiki class, that I was able to take a full breath, for the first time in months.
And with it, there was a knowing that I would physically heal! I was significantly better after that class, and with self-Reiki, the respiratory condition resolved soon after that! I also noticed that I was coping so much better with all of the life challenges! It didn't make sense for me to feel "fine" when I was previously extremely upset. I knew that Reiki was a huge part of my emotional healing as well.
I just had to learn more and share this! So, I continued training in various areas of energy healing and metaphysics, and opened my private energy healing practice!
Can you talk to us a bit about the challenges and lessons you've learned along the way? Looking back would you say it's been easy or smooth in retrospect?
The main obstacle that I faced at the beginning of my private practice, was my beliefs about financial success. I believed that I could either work in a career where there was financial abundance, or I could help people.
I chose the latter. I would rather fill my heart, than fill my pocketbook, so to speak. My work in my Social Work career had been quite fulfilling. And I was able to make ends meet. So it was acceptable to me. Over the years, I ascended in my roles, titles, and salary. I became dissatisfied when moving away from directly helping.
When I saw the power of energy healing and felt compelled to share, I quit my job and opened my full-time energy healing practice. I was immediately fulfilled and felt the pure joy of being able to assist people in a way that was effective, powerful, and often with faster results than I saw with any of my previous work.
But there was the obstacle of my belief, again. I didn't believe that I could actually make enough money while doing this work. And so, I had clients and students, but not enough.
After going through my savings, I said to a friend, "I'm going to have to get a job in the corporate world again." She said, "How do you feel about that?" I said, "I feel like I am going to cry and never stop crying." She held my hands and said a prayer. She included, "It is your birthright to do what you came here to do!" That was powerful.
I went home and had a conversation with Divine Source. I started by saying, "I now know with every cell of my body that I am meant to do this work!" I then made a commitment to be all in, even though that meant going beyond my comfort zone. The next morning, I awakened to discover that many people contacted me for sessions and classes, from out of the blue!
That shift in my energy changed everything! And of course, my belief shifted as well. I now believe that if you do the work that you are meant to do, financial abundance follows! Once you remove the obstacle to that abundance, it flows!
Appreciate you sharing that. What should we know about Susan Melchione, MSW, LLC?
I combine the skills of clearly seeing and hearing people and what is needed to heal and being able to communicate and collaborate with my clients, as we work together for their healing, clarity, and growth, (my psychotherapy experience/background comes in handy for this!), with Intuition and Energy Healing.
As we talk about the client's intention to resolve an issue, or heal physically, emotionally, mentally, and spiritually, I provide Reiki and/or Archangelic Light to facilitate the healing, and offer Intuitive messages and life guidance/coaching.
As this combination of modalities appears to accelerate healing, I have had clients say things like, "Three sessions were like 5 years of therapy!" It is pure joy for me to see people shift their thoughts and feelings, and move forward with life changes, as well as to see people heal from physical ailments.
Although I have witnessed many healing experiences, I never promise a particular outcome, as I facilitate the healing. I'm kind of like the cord that allows the electricity to flow through to the cell phone. I share what flows through me. The healing itself is up to the client and perhaps up to their plan with Divine/Universe/Higher power.
I also love to empower people by teaching them how to do energy healing for themselves! Everybody, in every stage of life, can learn Reiki!
I have taught people of all ages, and adults in various fields, including many health care professionals.  And I have taught a lot of parents. Every Mom wants the ability to facilitate healing for their child, including easing their child's tummy pain or helping their child to lower their anxiety related to a test. With Reiki, it is literally in the palm of their hands!
I also enjoy teaching Meditative Movement, helping people to connect more deeply with both their bodies and the energy that flows through their bodies! And I speak on all sorts of topics that are related to managing energy boundaries (especially helpful for sensitive people), learning to let go, and finding peace.
One of the amazing things about energy is that physical distance doesn't matter. It's all about connection. (If the internet or the cell phone connection is good, it doesn't matter how far away the other person is!). Through Zoom classes and sessions, I am providing Intuitive Energy Healing Sessions and Classes throughout the world!
What do you think about happiness?
It makes me happy to see people having those "aha" moments, grow, learn and heal, and change their lives for the better!
Contact Info: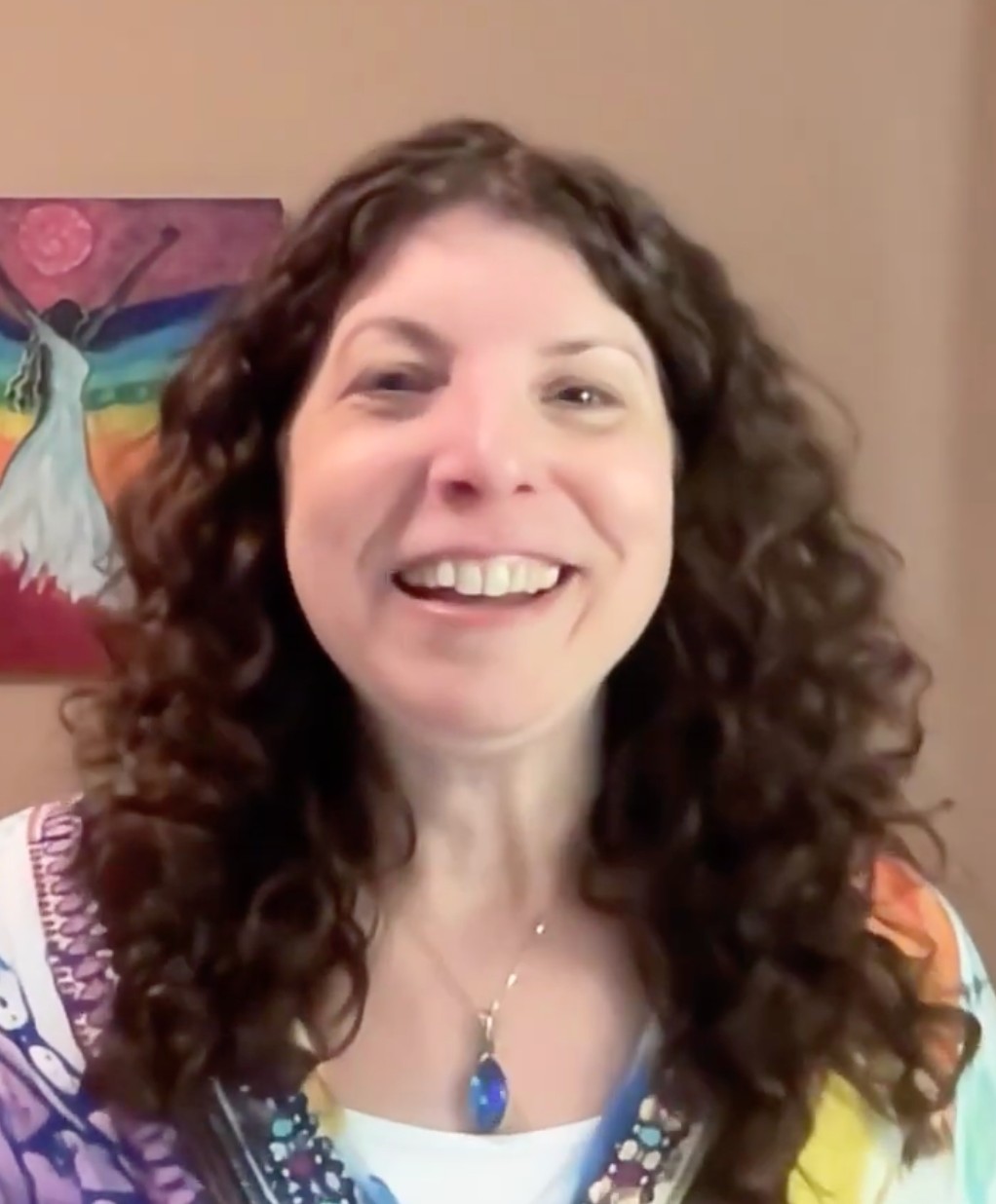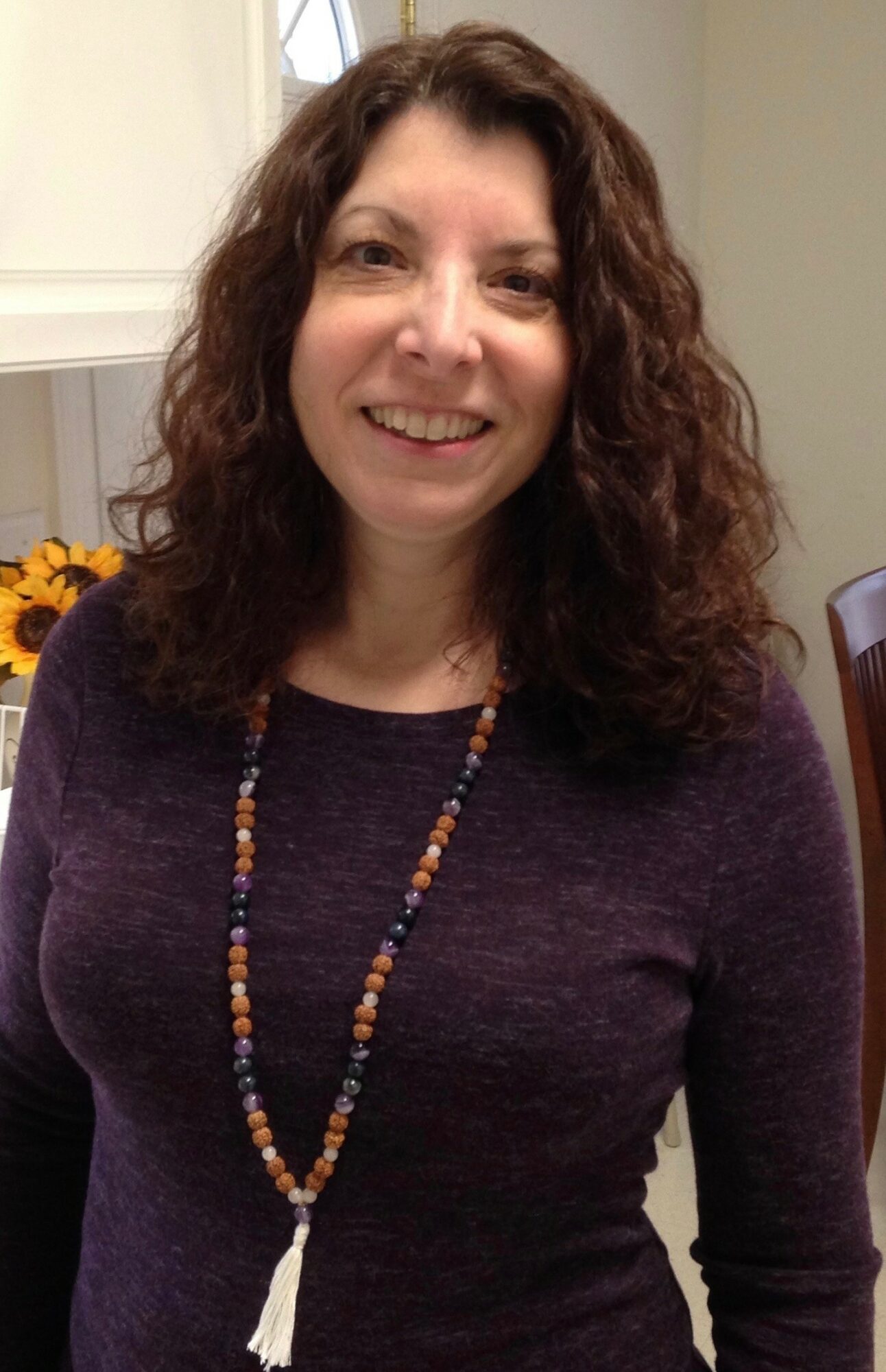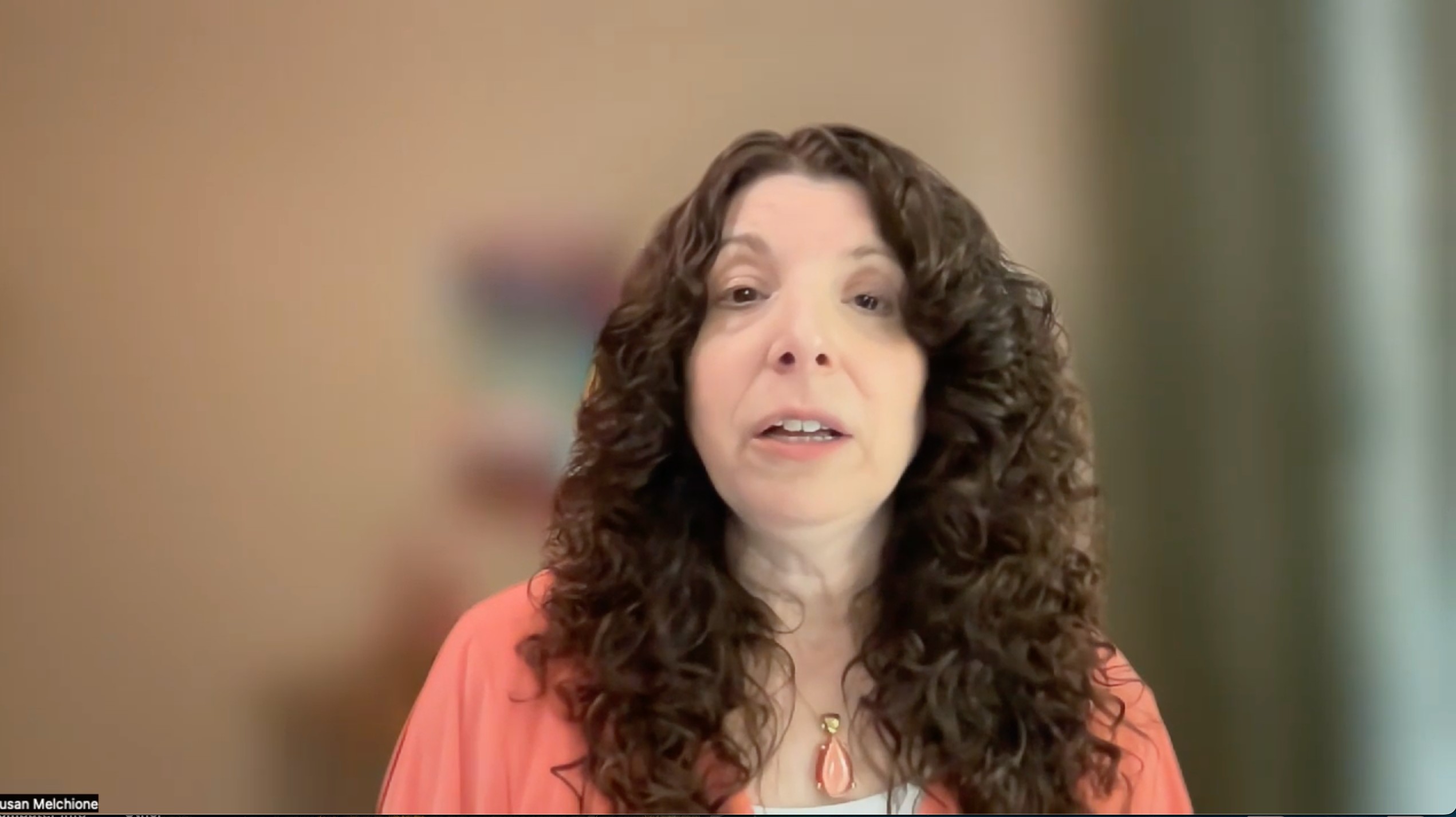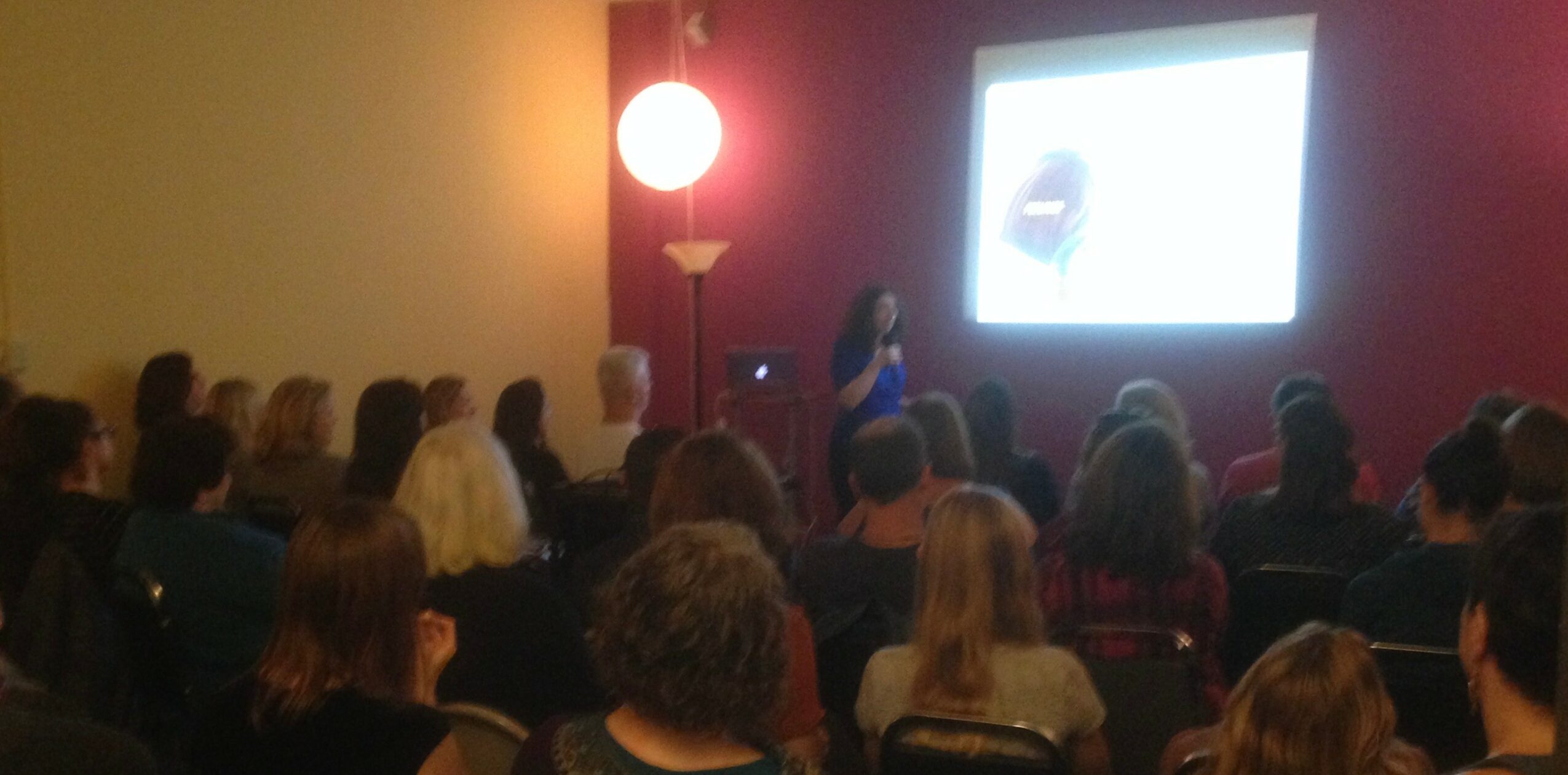 Suggest a Story:
 VoyageRaleigh is built on recommendations from the community; it's how we uncover hidden gems, so if you or someone you know deserves recognition please let us know 
here.