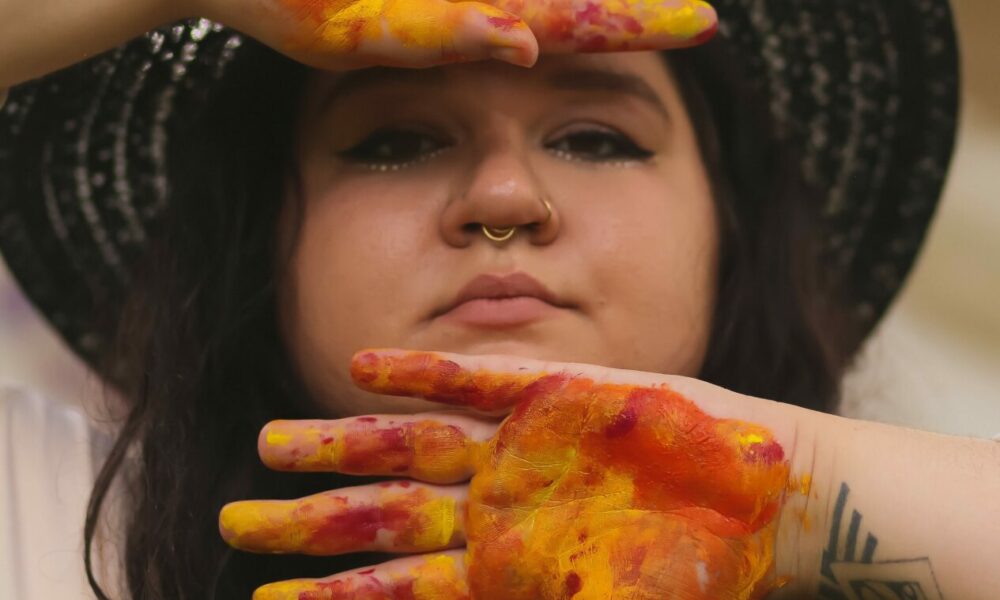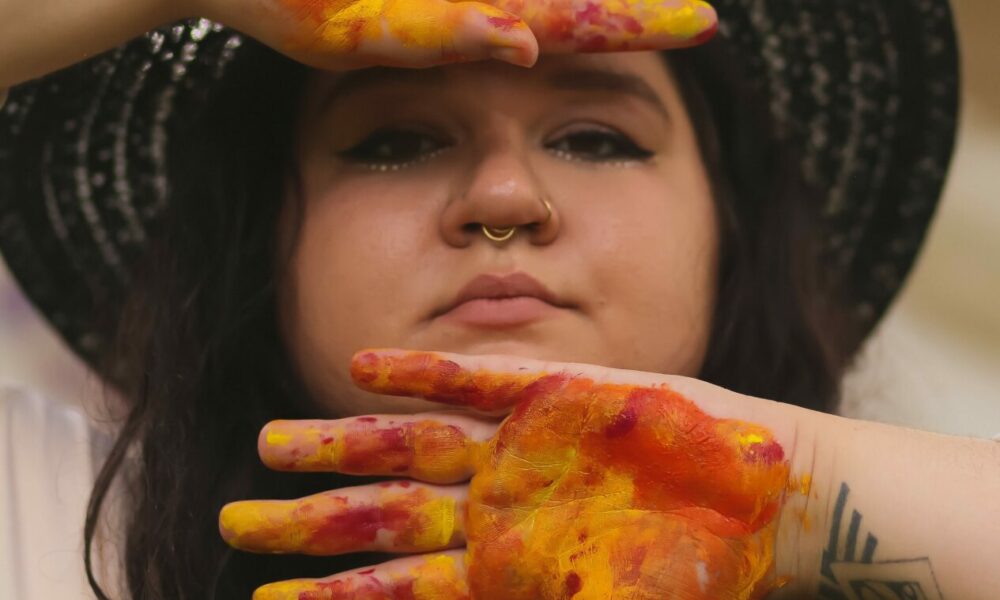 Today we'd like to introduce you to Julia Sawyer.
Alright, so thank you so much for sharing your story and insight with our readers. To kick things off, can you tell us a bit about how you got started?
When I think back to some of my earliest childhood memories, I am frequently brought back to a time of creativity. I never cared much for coloring books or being limited with what my brain could conjure up. As an only child until the age of eight, I kept myself very occupied with creative outlets.
My imagination kept me quite busy and over time, I created a world within my tiny brain that tuned out the noise around me and allowed the creativity tap to flow. I suppose this is where my artistic story begins, as I feel like it's always been with me. Without my mode of expression through art, I don't feel myself.
It is incredibly intertwined with who I am as a human and continues to be essential in my day-to-day life. As I got older and eventually made my way to high school, my love for art began to turn into a more serious pursuit, one that I planned to explore in college and hopefully make a career out of.
When I was accepted into the Pratt Institute, aside from being obviously overjoyed, there was the harsh reality creeping into my mind of how much money I didn't have, and how much I would need in order to live and continue my schooling in Brooklyn, NY. It was a huge undertaking, being seventeen and moving to a new state on my own.
I had very little money to my name, and I made it work, but not for long.
I did very well at Pratt but was struggling heavily in my personal life. While fighting through an eating disorder, I made the decision to move back to NC and take a break in order to focus on my mental/emotional health. This would be the start of an ongoing journey in my life of finding a healthy work/life balance and having compassion for myself through understanding that my journey was not going to move at the same pace or look like my peers.
After moving back home, life took many different turns, as it often does. I spent some time at Wake Tech, off and on, taking courses with the goal that I'd be moving back towards finishing out my degree. During this time, I started finding local opportunities to show my art, sell some paintings and take on commissions. These opportunities sparked joy in me to explore ways in which I could do this on my own while continuing to learn new skills and challenge myself in new ways.
A few years later, I was given the opportunity to teach art to Preschool-6th grade students. It was an incredible learning experience and showed me just another way in which my skills and my passion can be shared with others.
I had to step away from this role in 2020, to once again focus on my mental health. A hard decision to say the least, however, it was a necessary one.
For most of my life, depression and anxiety have had a very tight grip on my psyche. I and others who struggle with mental illness are not strangers to the reality of how debilitating these things can be. Through an immense amount of treatment over the course of that year, I was finally able to return home safely. While priorities in my life took a major shift, my love for art and desire to continue pursuing my craft never fell to the wayside.
Since this time, I've been working for myself, exploring different mediums, learning how to cultivate a small business, and sharing my story with others. At this point in my life, I do not shy away from the hard topics. I use my art to express thoughts and feelings where words might fail me.
My hope is always that my art will evoke feelings in others, whatever those may be, and that they may be able to take just a moment to tap into their own emotions.
We all face challenges, but looking back would you describe it as a relatively smooth road?
My journey thus far has been anything but smooth- and that's okay! I unloaded quite a bit about my struggles mentally/emotionally and how that has impacted my art, but I would also like to touch on some of the more business-centered obstacles.
As a creative, there is such a complicated juxtaposition between wanting to just get lost in creating new art vs. taking time to focus on marketing yourself. I'm very much a right-brained person, math is not my strong suit, and my thinking is anything but linear. These elements are all common challenges, I believe, and are also very important learning experiences.
Art school can be great… don't get me wrong, however, through all my studies I was never taught the skills to price my work properly or how to create a sustainable and consistent business with my art. I am now working to get through these roadblocks and figure out what works best for me.
Thanks for sharing that. So, maybe next you can tell us a bit more about your work?
My work is compromised of a mixed bag of different mediums, as I have such a hard time just focusing on one specific form of art. My business name, and where you can find me on social media, is Mind 2 Medium. Mind 2 Medium is where you'll find an abstract exploration of color theory and process emotions through varying mediums and substrates.
My most commonly used mediums include oil, acrylic, collage and found object elements and digital art. The works I am most proud of are part of a series where I created paintings that reflected how I felt from different medications I was prescribed for mental health. I have had a tough time finding a successful cocktail of medications and many of them have given me very significant and oftentimes unpleasant side effects.
Each painting in this series is an abstracted self-portrait where movement, color, and texture are all key components.
What sets my work apart might be more in my process rather than the finished product. I work messy, I often layer multiple paintings on top of one another when I am not pleased with how they look.
Under each bright and shiny painting is a story. It's an exploration, processing of emotions, and self-expression.
What matters most to you?
At this point in my artistic journey, what matters most to me is creating work that I truly care about and what I'm actually interested in.
I no longer want to be someone who falls towards making kitsch work that you can find at a store, just because it may sell quicker. It's very important to me that my art will make viewers ask questions or just pause to take it all in.
Supporting me the whole way are my husband, our 4 cats (Henry, Nora, Sully, Atticus), and our dog Apples. They are sources of joy, compassion, and inspiration that allow me the motivation to create, even in difficult times.
Contact Info: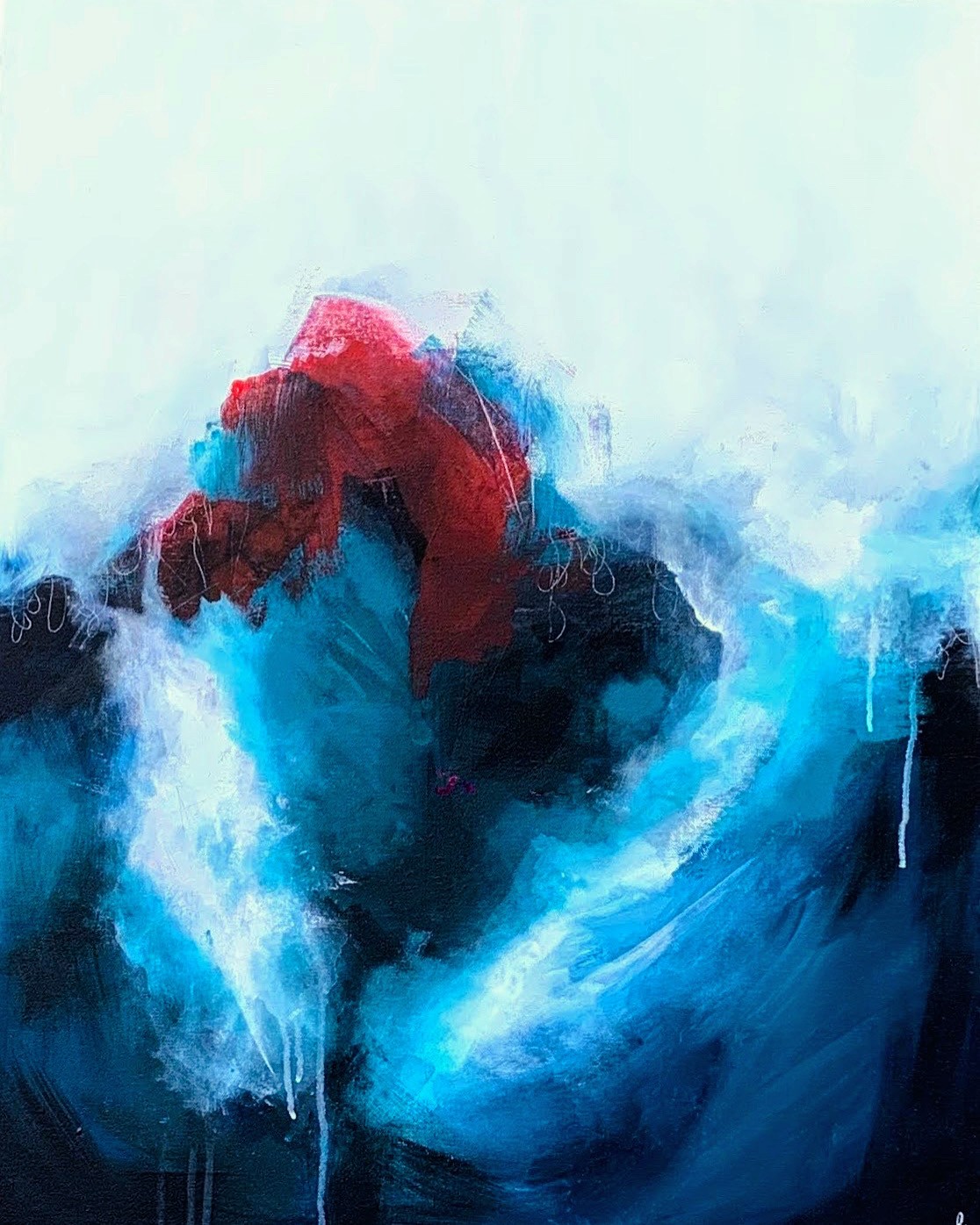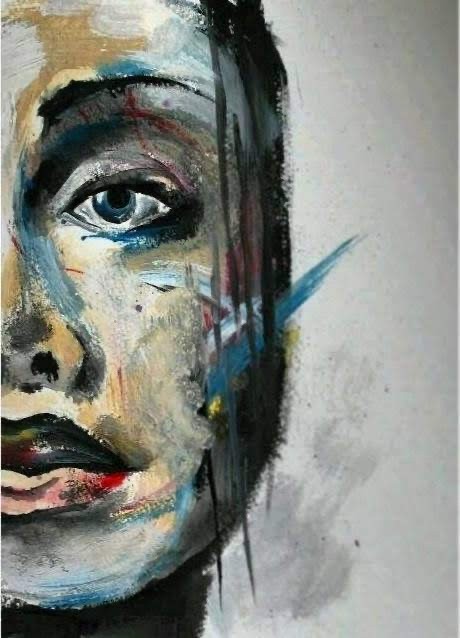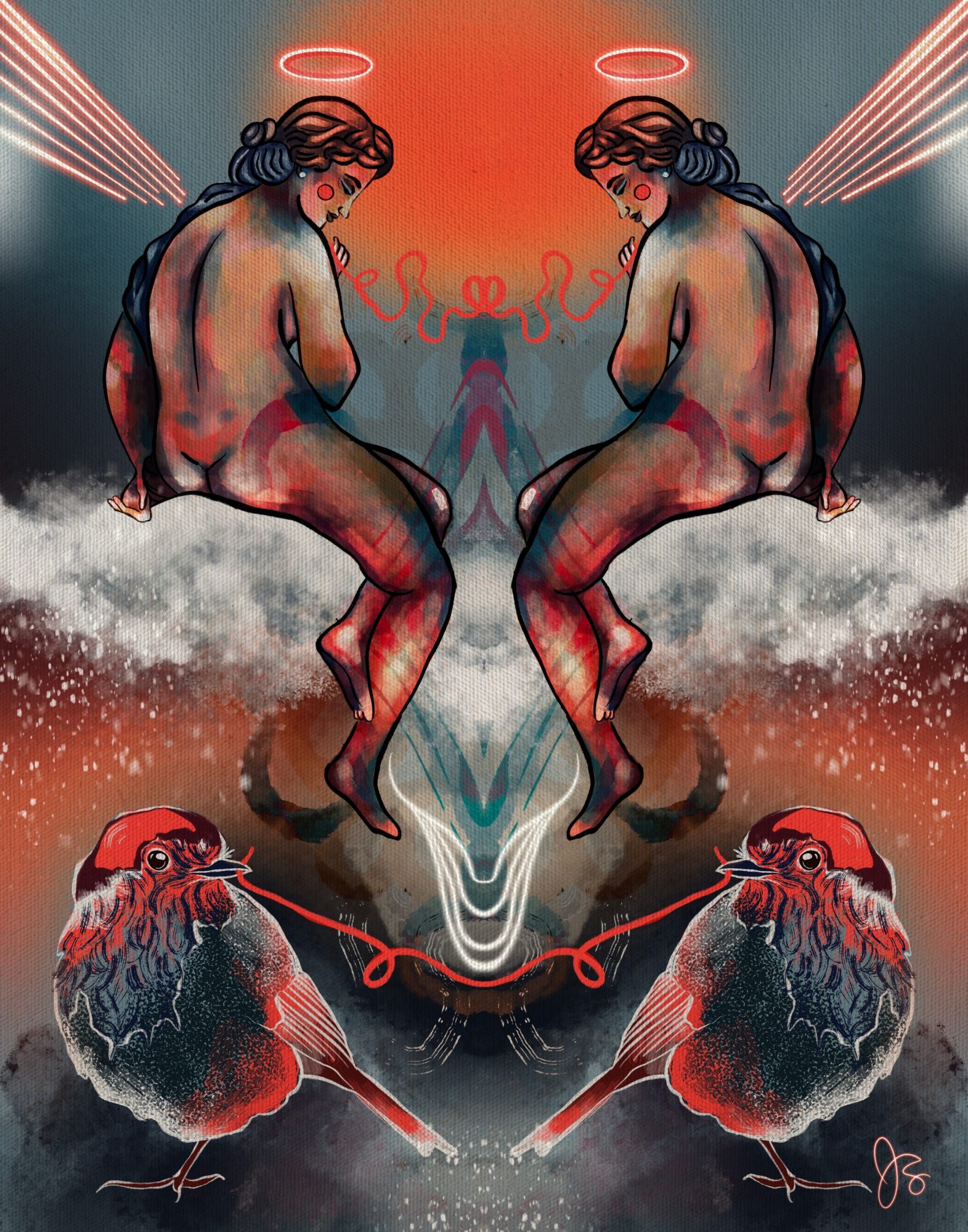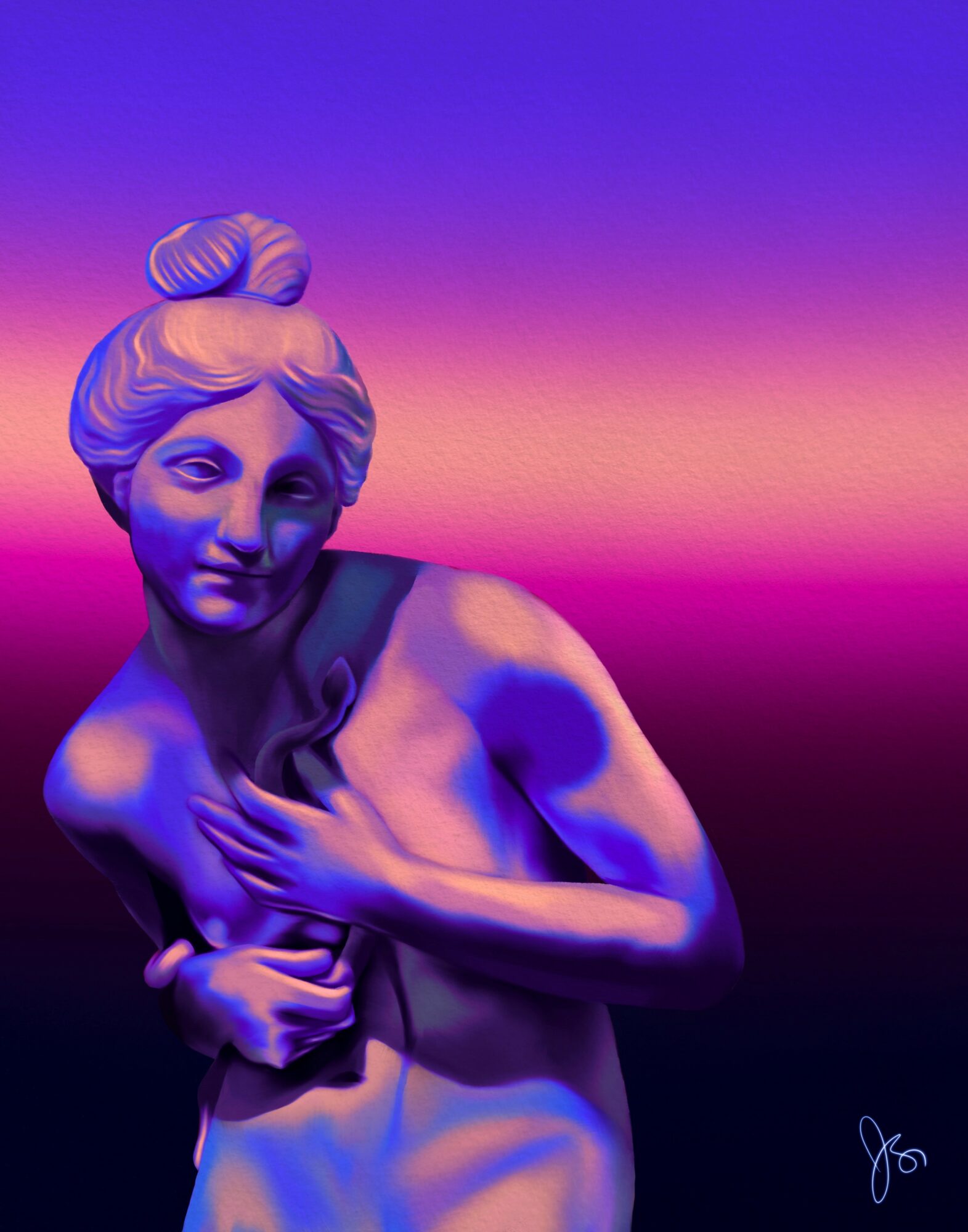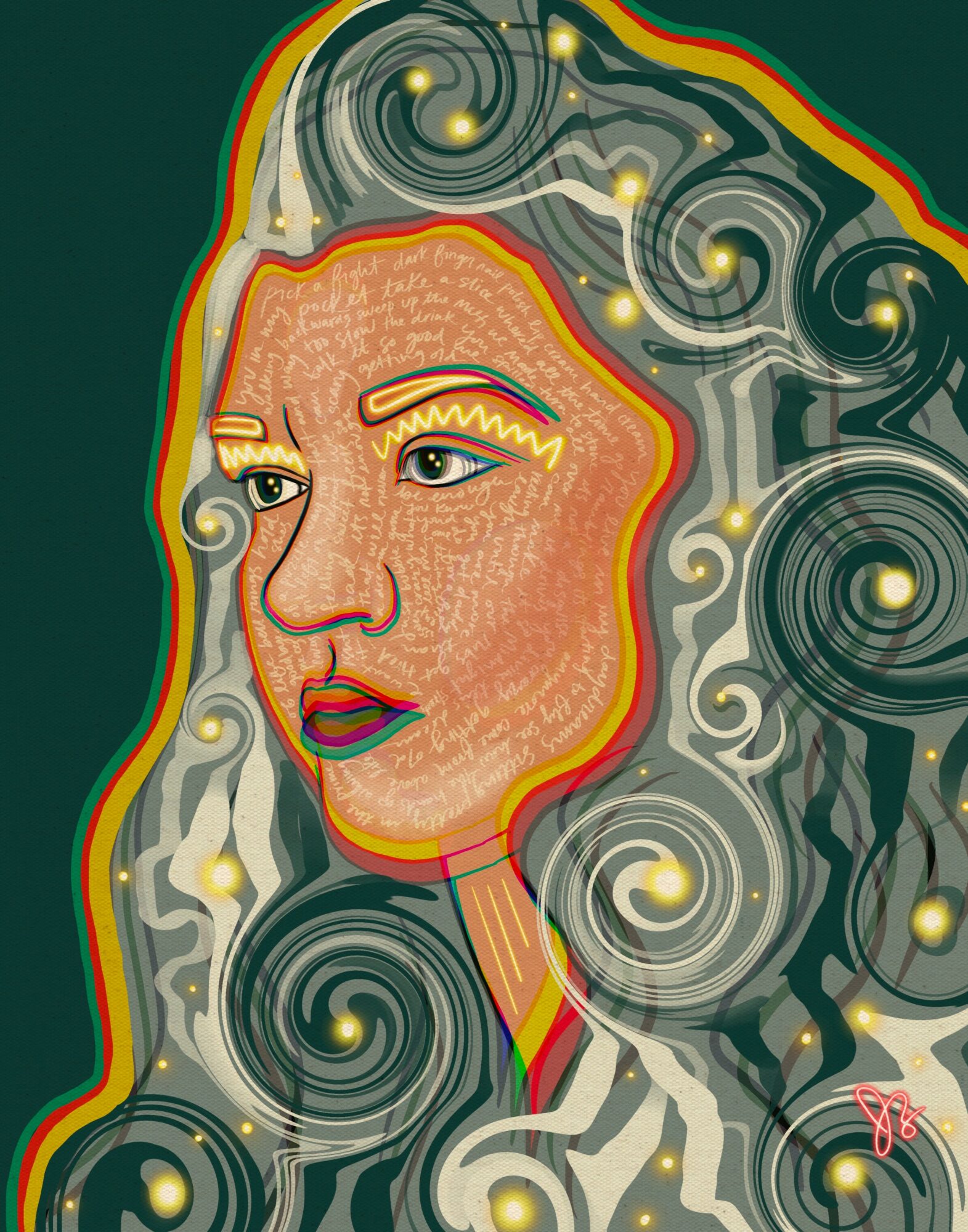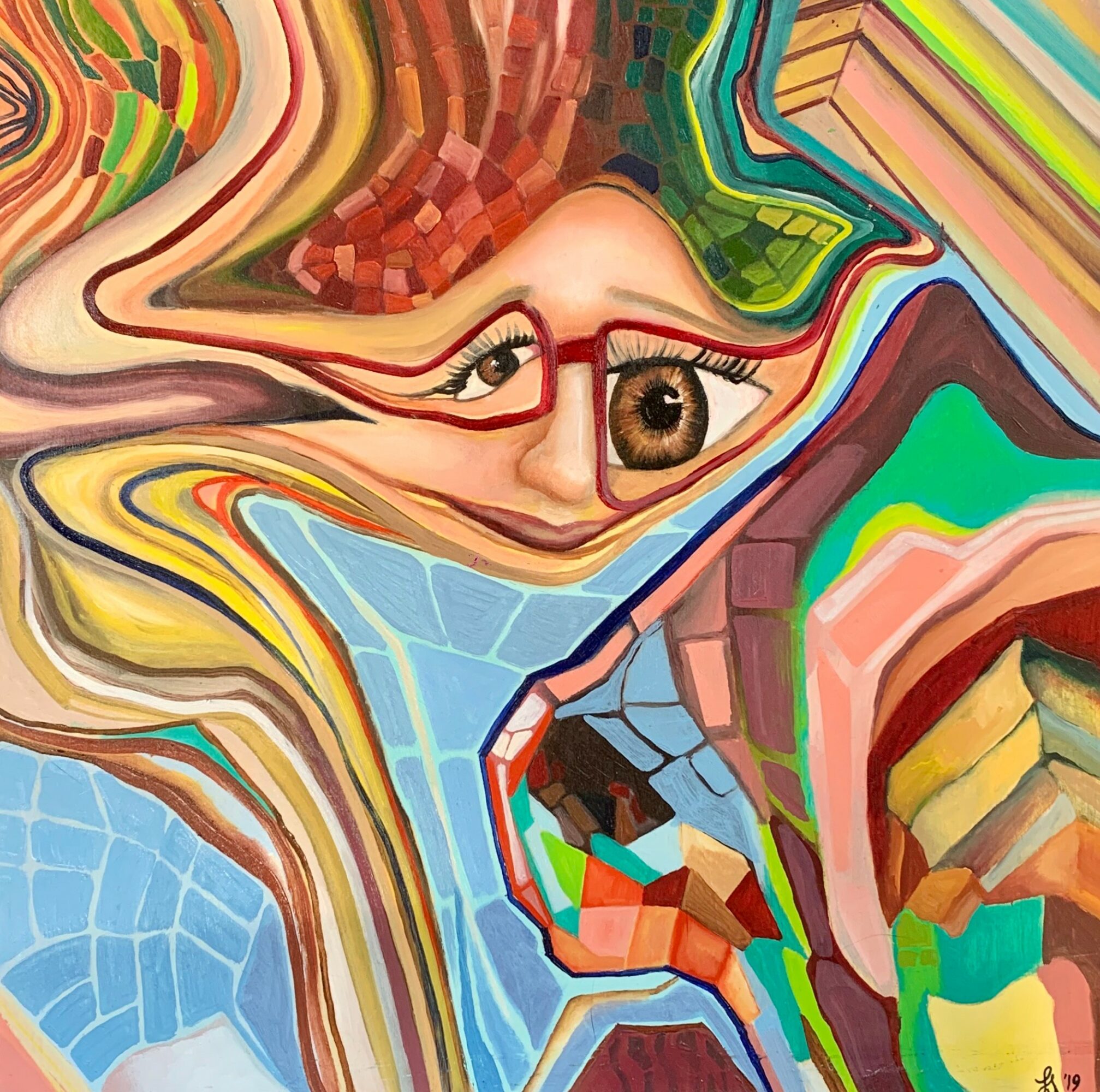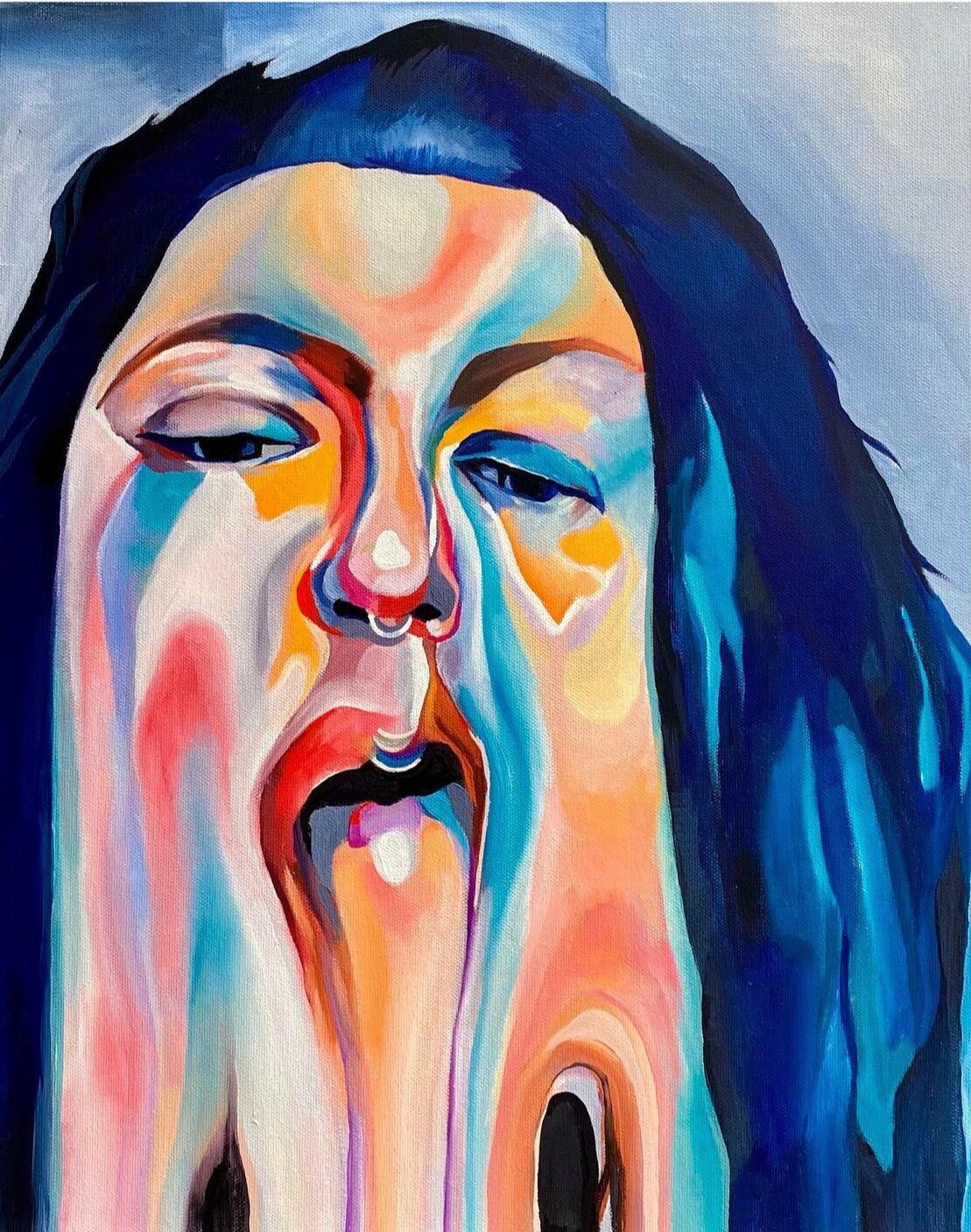 Image Credits
Madison Cubbage
Suggest a Story:
 VoyageRaleigh is built on recommendations from the community; it's how we uncover hidden gems, so if you or someone you know deserves recognition please let us know 
here.