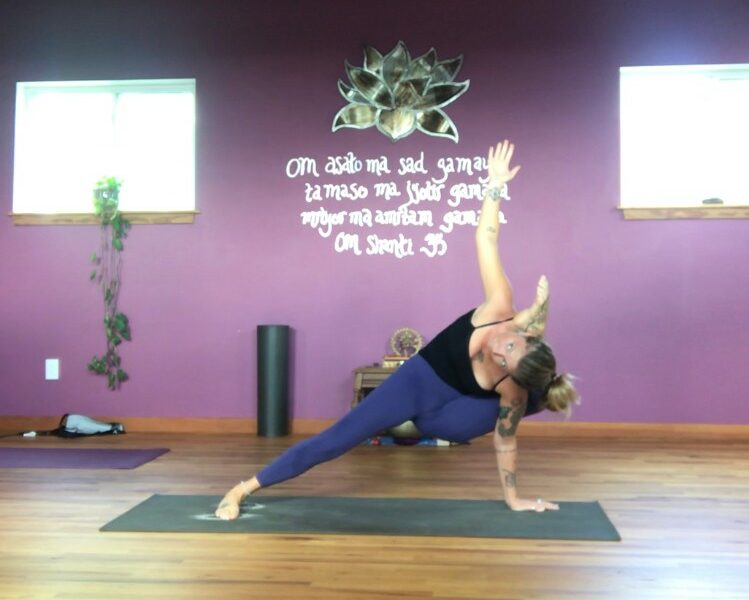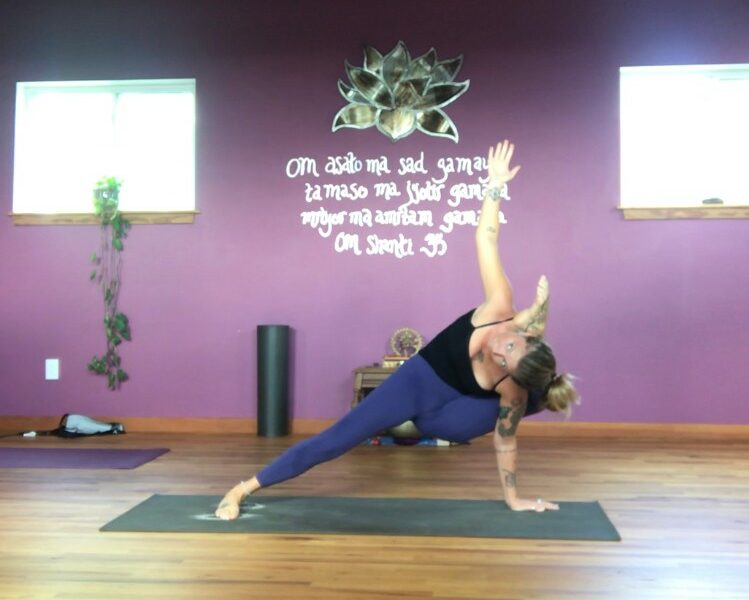 Today we'd like to introduce you to Lyndsay Bahn.
Hi Lyndsay, thanks for joining us today. We'd love for you to start by introducing yourself.
I am one of a few Western yogis who found meditation first — at the age of 12. I was sexually abused and neglected as a child but somehow found a way to turn inward for guidance at an early age. I found a VHS tape in the bookcase of a family member, popped it in, and knew that I had found something special to turn toward with these new guided meditation techniques. Glimmers of hope and salvation were priceless at this time in my life.
I stuck with it throughout my troubled adolescence, always having somewhere to turn to (mySelf!). I was studying Buddhist scriptures like the Dhammapada and the Pali Cannon when I was in high school and turned to Emerson for more guidance when I was in college.
Never really having much in the way of body awareness, I practiced with yoga videos and DVDs until I finally went to my first yoga asana class in Myrtle Beach, SC, and I dove in as deep as anyone could. I learned to chant the Yoga Sutras of Patanjali, studied the Bhaghavad Gita extensively, and for nearly five years, practiced intensively 8-12 hours daily to include meditation, asana, pranayama, chanting and scripture studies, all while running a yoga studio as a single mom. It was five years after my first in-studio yoga class that I opened my first yoga studio in Myrtle Beach at eight months pregnant.
In 2016, I moved to Carrboro, NC to find a more wholesome area to raise my son. I had never heard of Carrboro before, but I had some students in the Raleigh area who would drive down to work with me or do workshops with me occasionally and thought I would drive up and give it a look. My car somehow drove itself to the parking lot of Weaver Street Market in Carrboro. I fell in love with it, and six weeks later, I found myself opening a new yoga studio in the center of town.
Since then, the Shala has grown! We've intensified, we've studied, we've drilled, and we've found tremendous joy in the devout practice of yoga as it was intended to be — a training of the mind/body to obtain the required fitness necessary to perceive the divine within us and cure us of all ailments and grief.
Note that none of this has much to do with financial success or sharp business sense. Instead, the practice leads the way, creating an integrity, an intelligence and an intensity of energy and effort and focus. When the focused energy is alive, the commerce follows as a natural course of things, and if the business of yoga is also the practice of yoga, it easily supports a simple yogic lifestyle full of joy, grace and supreme health.
I don't just teach yoga — I teach a practice that leads to enlightenment. One that clears the mind and body and heals the soul, and I don't do it to get rich. I do it as a small service to my local community and to support my own personal practice and path.
We all face challenges, but looking back would you describe it as a relatively smooth road?
Smooth? Ha! Carrboro is a funny little town…and it is a very challenging place to get folks to try new things. One business owner in town told me when I had my grand opening event at the Shala the she attended that day, that "…Our town is an enlightened one — why should we have to practice if we're already enlightened?" (and my heart dropped to my stomach).
An intensive yoga practice is a challenging thing to promote to a Western culture, and the subculture in the area was a lot more resistant to traditional (more intensive) teachings than I had imagined. I thought that if I could teach intensive lifestyle yoga in a place like Myrtle Beach to a dedicated group of daily practitioners, Carrboro would be a piece of gluten-free cake. It was no such thing.
As I got going though, things started to shift and this more intensive offering of yoga started to become more widely accepted in the microclimate. Carrboro likes to boast that we have the best of all things available in the Triangle, and The Shala and its community of advanced yogis surely goes on that list of all boasted Carrboro offerings.
The plot thickens. Three years into growing the Carrboro Shala with momentum and a continually growing student base, the pandemic pulled the rug out from under much of the growth that our yoga community had begun to enjoy. But, the most dedicated crew of students at The Shala just refused to stop practicing. So we never stopped, and the entire community is better as a result of sticking with the practice, no matter what. So perseverance has been a key component to driving my teaching and the business of it forward, with a delicate balance. Putting it all on the line is a gutsy thing to do, and it's happening right now, in real-time.
As you know, we're big fans of you and your work. For our readers who might not be as familiar what can you tell them about what you do?
I specialize in teaching authentic yoga — yoga as it was meant to be taught — not as a method of relaxation given to you by someone else, but as a way to promote self-regulation and self-awareness. If you give a man a fish, he'll eat for a day. If you teach a man to fish, he'll eat for a lifetime. I'm trying to help people feed themselves every day.
I've been practicing intensely, minimum of three, and up to 16 hours a day for 17 years daily and teaching for over 12. I have over 25,000 hours of dedicated teacher training and personal training and practice time and over 5,000 hours of teaching in studios that I have personally owned and operated. I've trained other teachers in an intensive 1-on-1 program of merit rather than time (the way I was trained), I've done teacher-exclusive workshops and have been known as the yoga teacher's yoga teacher for over a decade. I've been taking students on yoga retreat immersion intensives since before they were trendy in this culture — my first retreat offering was in 2011, and I've been doing them in Costa Rica and in the Blue Ridge Mountains ever since.
I'm a one-woman show, and more than a business person, I'm a real-deal yogi living in the world, allowing the intelligence from the practices of yoga drive my daily dealings, ensuring that all decisions and actions are done with the intentions stemming from deep within, and with pure intention.
Is there a quality that you most attribute to your success?
Authenticity.
Pricing:
8 weeks unlimited semi-private group classes (6 days a week) for $200
Contact Info: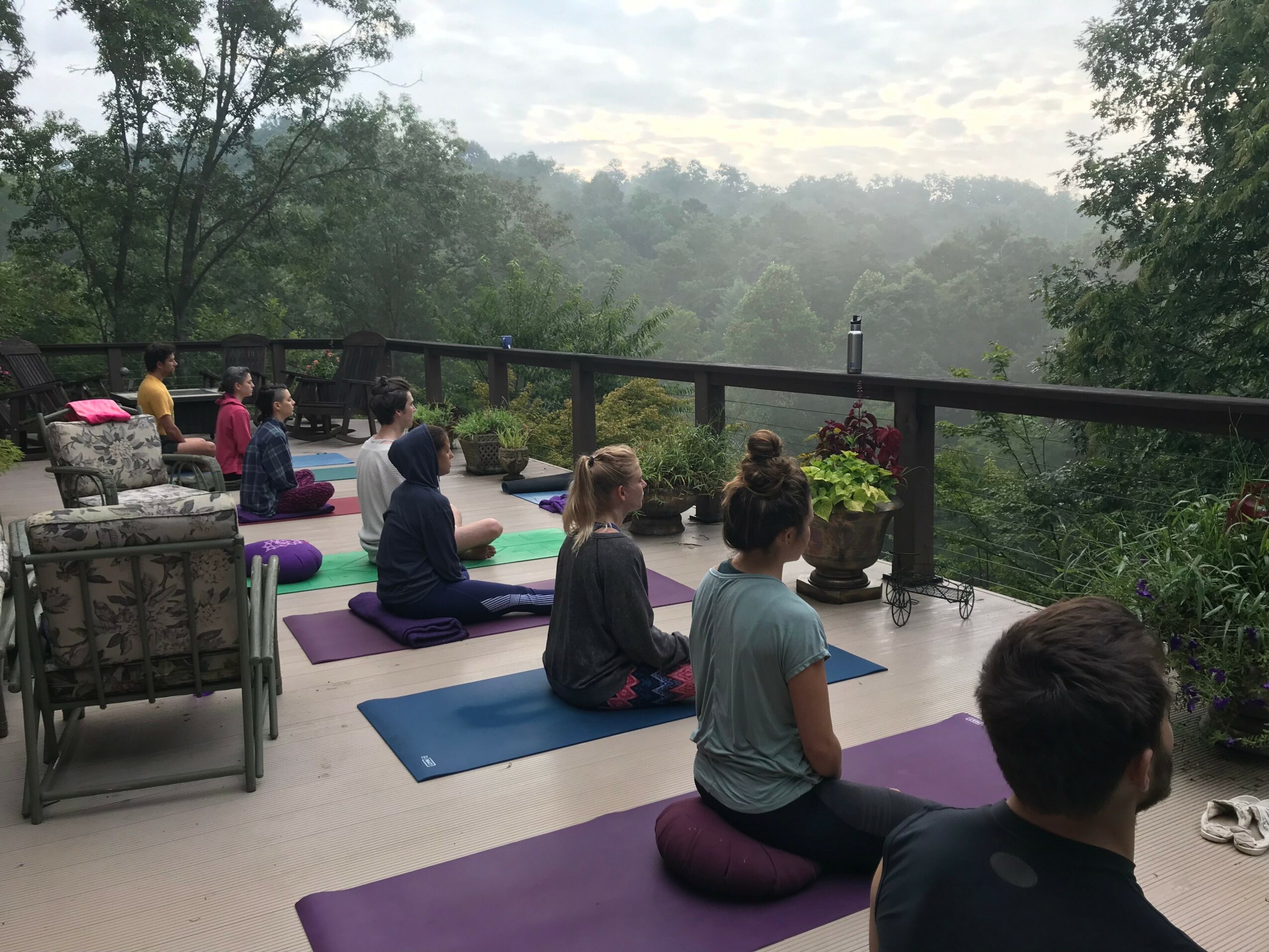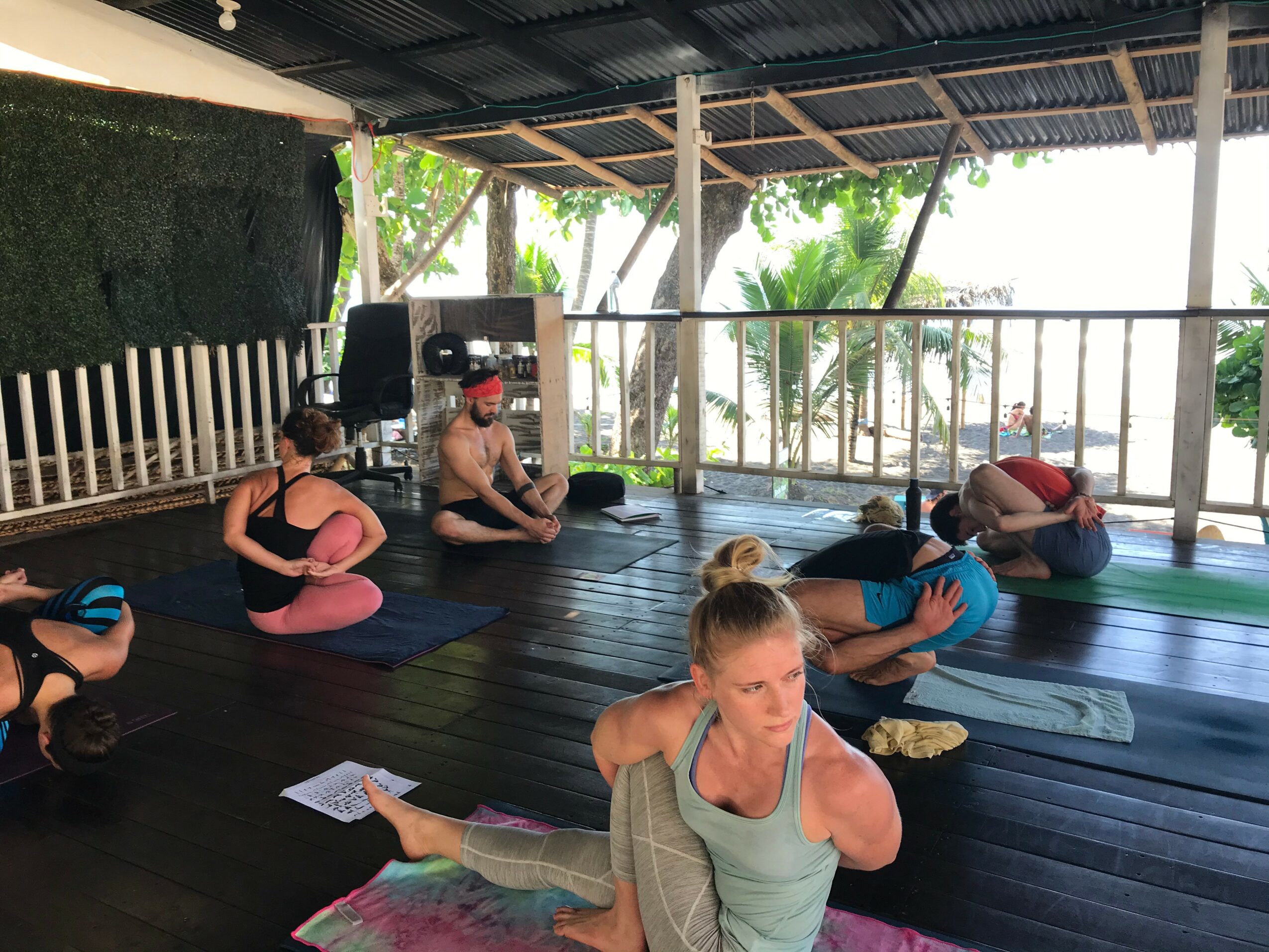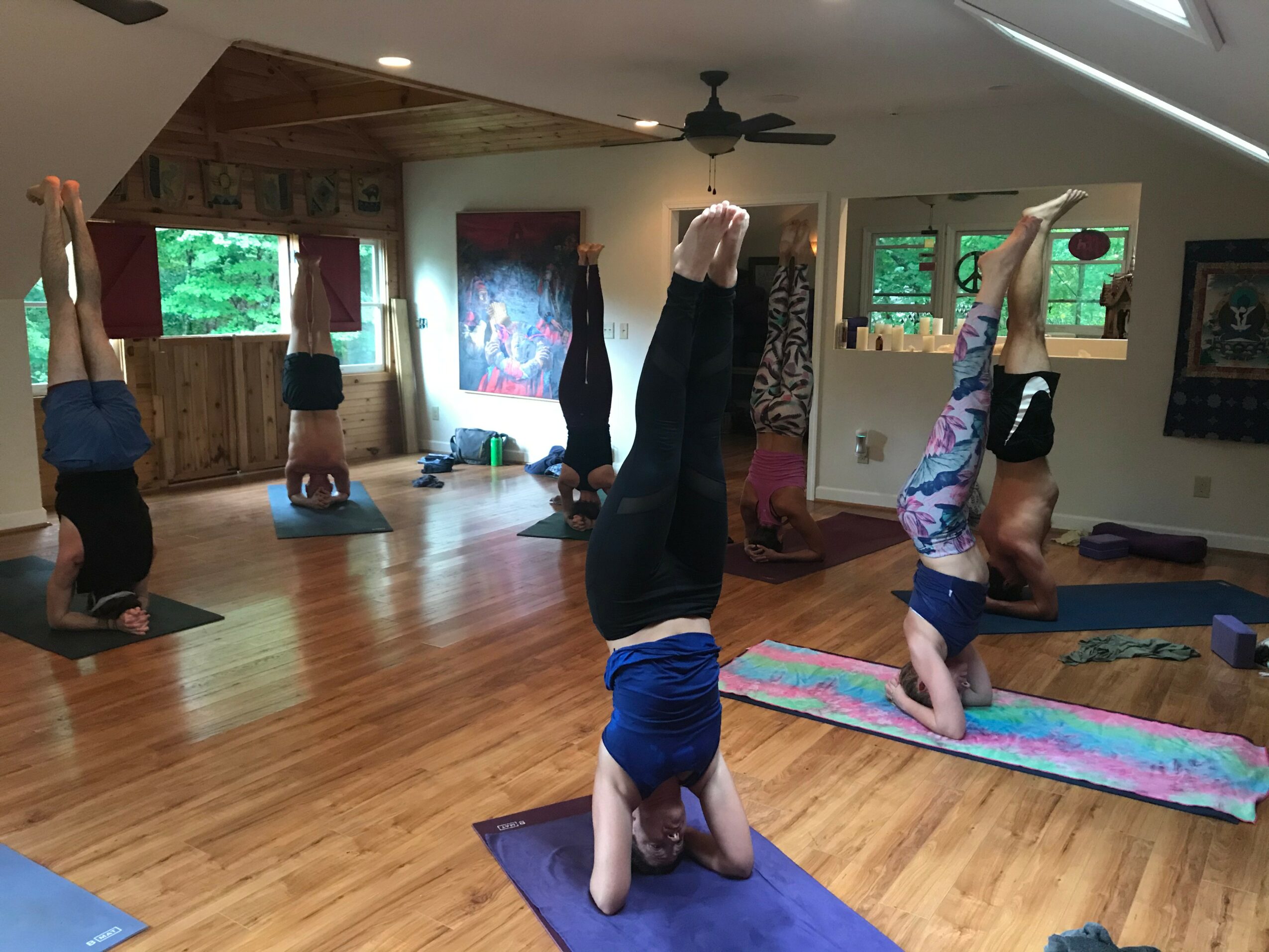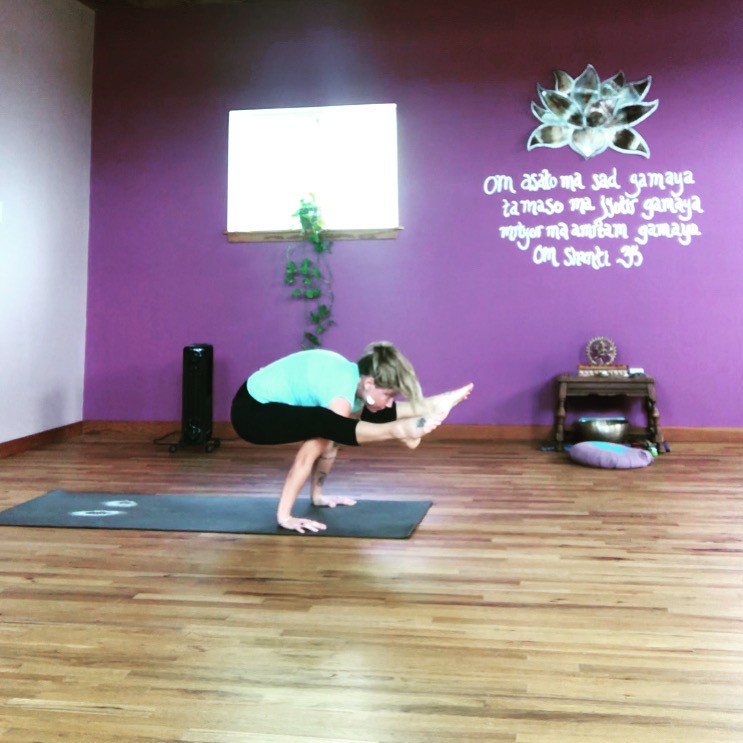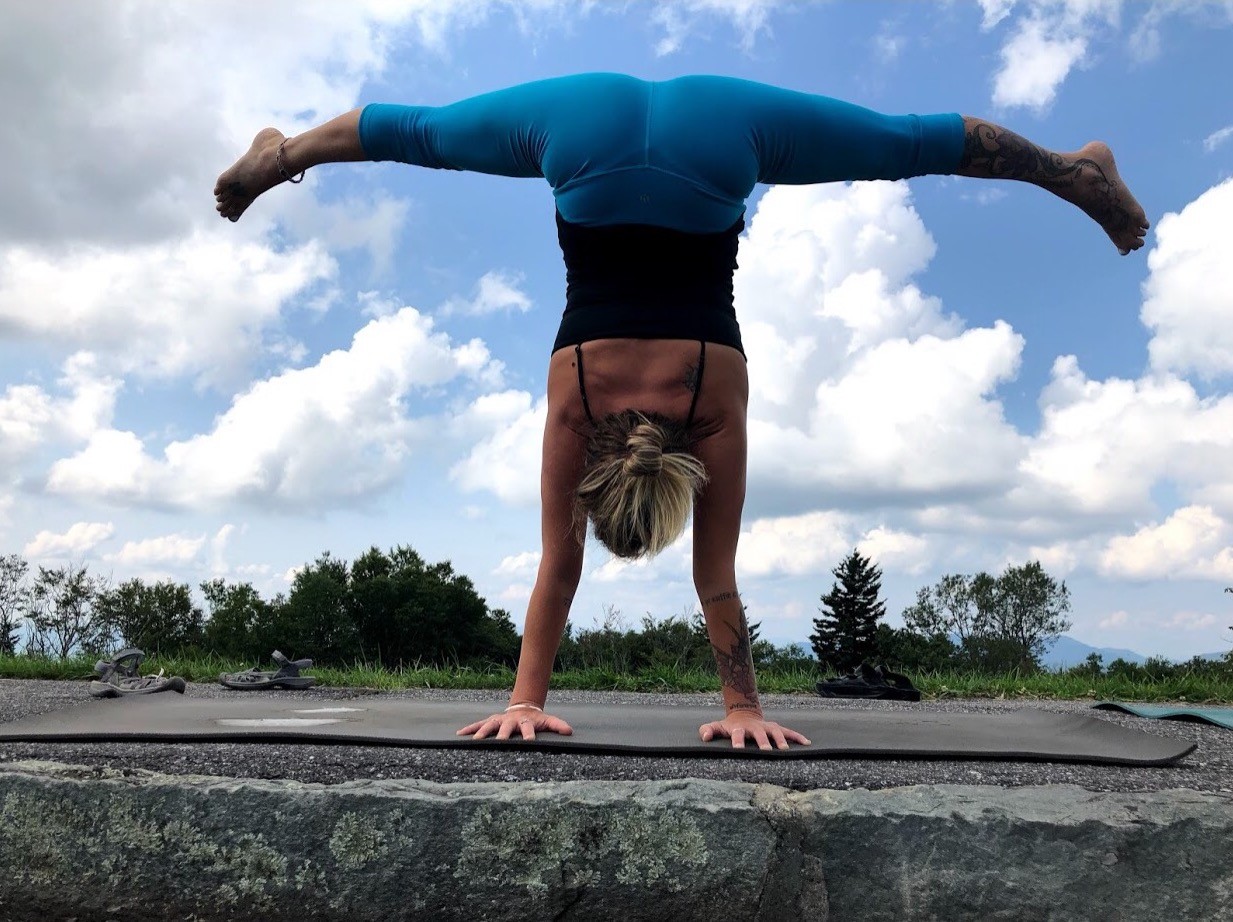 Suggest a Story:
 VoyageRaleigh is built on recommendations from the community; it's how we uncover hidden gems, so if you or someone you know deserves recognition please let us know 
here.