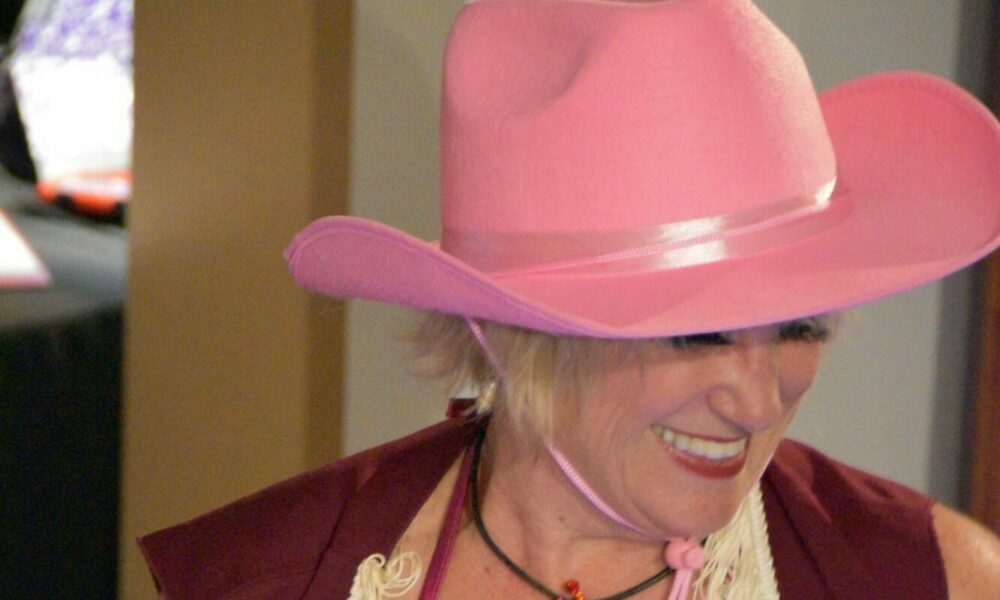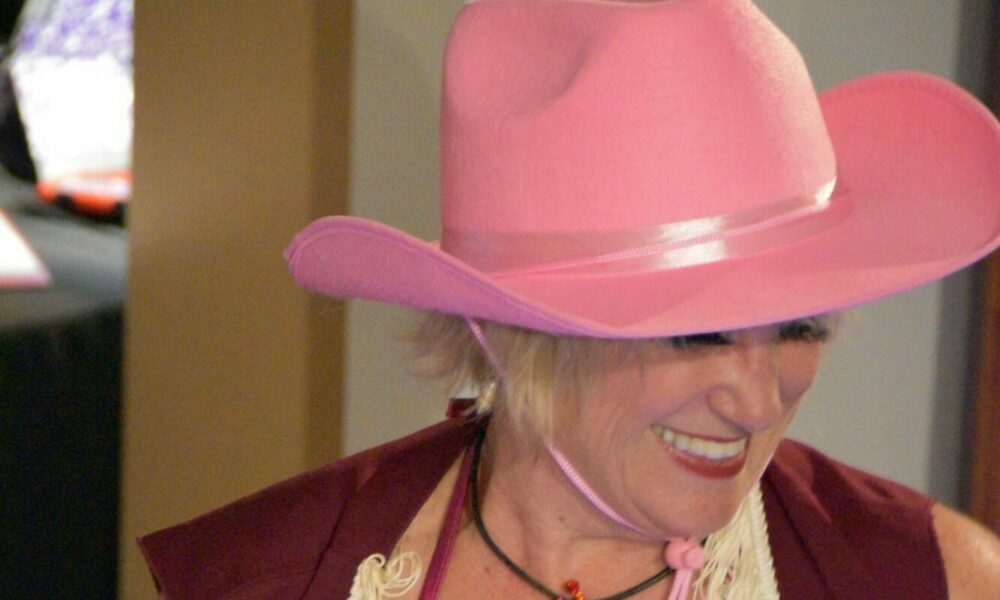 Today we'd like to introduce you to Ruby Martini.
Hi Ruby, we're thrilled to have a chance to learn your story today. So, before we get into specifics, maybe you can briefly walk us through how you got to where you are today?
Hi everyone. My name is Kat McGee. However! My STAGE NAME is Ruby Martini and I am the Founder, Creative Director, and Choreographer for The Bottom Line Burlesque & Comedy Troupe.
We are based in Hillsborough, NC. We were formed and became active in the first quarter of 2013. The Troupe over the years has had singers, dancers, magicians, jugglers, baton twirlers, hoopers, belly dancers, and more. We are almost world-famous for our Audience Participation numbers.
Our first "Sneak-A-Peek-A-Boo" Performance was at an Open Mic night at "The Depot" in Hillsborough on July 24, 2013. Our second was at the Unitarian Congregation of Hillsborough and our first full-length, two-act performance was in December 2013. 100% of our intake at shows has been donated to non-profits since our inception.
We are aligned with The UNC Center of Excellence for Eating Disorders and they have been our primary recipient of donations throughout this fun and funny entertainment adventure.
We performed so many family-friendly Variety Shows, that I created a second Troupe: "Miss Ruby's Vaudeville Revival & Follies Revue" – that is such a mouth-full we simply refer to ourselves as Ruby's Vaudeville Follies. Ha! This Troupe consists of the same players and most of the same routines and comedy schtick – we simply "button it up" a little.
In the Fall of 2019, I formed Double Martini Productions, Inc. and applied for and was awarded 501(c)(3) status as a performing arts collaborative.
In our 2019 performance year, we had a show every month at a different venue each time, and some months we had multiple performances. It was exhilarating and exhausting at the same time. I promised the Troupe that in 2020 we would not schedule a heavy performance calendar. Boy, was THAT an understatement!
In addition to an annual fund-raiser hosted at a beautiful studio by a close friend and local artist, I had just created and launched a monthly fund-raiser for us, known as: "An Afternoon of Burlesque Art". Performers in numerous costumes held poses for local artists to draw, sketch, and paint. We held three of those events, then went into hiatus with the rest of the world in March of 2020.
The Troupe is reigniting our flame and getting excited to put Foot on Stage. We are hoping to put out a "Call for Interest" soon and let the Troupes grow organically again
OUR MISSION STATEMENT:
Contributing to Charitable Community Missions through Community Performance, and Fostering & Nurturing Performance Growth for our Troupe Performers.
Our tagline is: "The Cleanest Dirty Fun You Will EVER Have!"
I am very fond of saying "If I won the lottery today, I would still keep the Burlesque Troupe going."
(These Troupes are my passion)
A little history about The Bottom Line Burlesque & Comedy Troupe. EXCERPTS FROM AN ARTICLE I WROTE IN 2013: (tense edited to first-person).
Overview of The Bottom Line Burlesque & Comedy Troupe: It was the early 1980's I was spending the majority of my time teaching Ballroom Dance and Fitness Classes when a friend persuaded me to audition for a new dance troupe that would be presented as The Fantasia Cabaret. This would be, undoubtedly, one of the most fun-filled, adventuresome segments of my long dancing career.
Fast forward to Spring 2012, and I was delighted by a chance reunion with a fellow Fantasia Cabaret dance-mate. We spent time reminiscing about what some might consider being our dancing "Glory Days". The course of conversation ended with us agreeing, somewhat in jest, how fun it would be to dance cabaret-style again, regardless of the years we had gained, or the physiques we had lost.
On my drive home that evening, I found myself speaking out loud to no one in particular saying 'Why not?' – Why can't I dance cabaret-style again?" That then morphed to "Of course, I can" and then: "I am going to". In my short six-mile drive home, I made the decision right then. I felt very strongly I could develop something to accommodate, shall we say, "seasoned" performers who longed to be on stage again.
I also considered it was likely there is a population who feels they "missed their calling" due to the fact that they never took the first chance to audition or perform and… perhaps they, too, would love an opportunity to get in front of a non-judgmental spotlight. The idea of a fun, bawdy, comedic performance troupe came to mind, thinking how fun it would be to form a Burlesque Troupe based on a strong vaudeville platform.
The more I thought about it, the more I began to feel whatever develops should be a Community Performance Troupe, a group with a focus, a purpose, and a mission beyond the obvious desire to perform. The vaudeville platform is a great way to showcase talent in a less-than-serious atmosphere. Vaudeville allows performers to poke fun at themselves a bit, and on a performance level, ease everyone to a comfort zone.
I knew the Troupe would need to be presented as a service group – a collection of fun talent being well-aware of our skills, but just as aware that although we are at the top of our game today – perhaps ten or twenty years ago we were at the "top-top" of our game. Based simply on my personal physique model, having gained serious curves over the past year or so, I thought the dichotomy of a "seasoned", curvy body performing to raise funds that support the rehabilitation of young people with Eating Disorders and Body Dysmorphic Disorder would be a great cause.
The Bottom Line Burlesque & Comedy Troupe offers fun, clean, cabaret & vaudeville-style song, dance, comedy, and skits performed by men and women. The Bottom Line Burlesque & Comedy Troupe consists of seasoned performers ready to celebrate the ideal that "seasoned", confident men and "seasoned", confident women are more the 'norm' than the false physical standards portrayed by the collective media. One of our credos is: "Confidence Creates a Beautiful Body".
The Bottom Line Burlesque & Comedy Troupe consists of male and female performers, musicians, and singers. Performances are clean-fun, and although sometimes a bit bawdy, they can barely be classified as risqué. All in all, their shows receive a PG16 rating.
The Bottom Line Burlesque & Comedy Troupe is volunteer-driven and volunteer-supported. The bottom line of The Bottom Line Burlesque & Comedy Troupe is offering a welcoming supportive atmosphere with an opportunity to perform while fund-raising for great causes.
The Troupe's primary focus is raising awareness of eating disorders and the effects they have, especially on young people. The Troupe is forming relationships with local agencies who understand their mission, and who will invite the Troupe to give to their causes.
The Bottom Line Burlesque & Comedy Troupe has aligned with The UNC Center of Excellence for Eating Disorders for their next fund-raising event. 100% of the proceeds will be donated to this amazing facility that provides quality care and counseling. For more information: http://www.med.unc.edu/psych/eatingdisorders.
Would you say it's been a smooth road, and if not what are some of the biggest challenges you've faced along the way?
I have had several speedbumps on this journey. For the most part, they have been mild setbacks. Firstly, we need rehearsal space. This is our largest need. Originally, The Depot in Hillsborough donated space for us. When they closed we relocated to donated space at the local Unitarian Congregation.
They restructured a new fee schedule and needed us to rent space – and as an all-volunteer organization back then, we had zero budget to do such. Following that, one of our previous performers connected us with her gym in a different town and we used a fitness room for rehearsals. Since being on hiatus, we are not yet aligned with a space.
So our first call to the Hillsborough Community is to find donated space for rehearsals on Sunday afternoons. Secondly is getting our fundraising started up. Even though we are beginning, as a society, to get active again, many are still not comfortable going out and being in a crowd. Fundraising for a Performance Troupe is difficult to do when you are not performing.
I sent out an email campaign for fund-raising to our Fans-Dancer-Club and we received zero dollars. Since our shows are quite successful fund-raisers, seeing the contrast with a zero-dollar venture made me more than a little sad.
As you know, we're big fans of you and your work. For our readers who might not be as familiar what can you tell them about what you do?
The Bottom Line Burlesque & Comedy Troupe and Miss Ruby's Vaudeville Follies are unique in our community giving.
Yes, we are a non-profit, but our mission is two-fold. We welcome, encourage, and nurture our performers and members within the Troupes, and we support our community by aligning with other non-profits to assist in their fundraising efforts. As Ruby Martini, I am an advocate for confidence.
I love sharing my story of not dancing at my High School proms because I was so self-conscious – then facing that fear by becoming a nationally tested and certified dancer with Dance Masters of America and Carolina Dance Masters. I am a supporter of anyone who wants to step onto our stage.
In my Kat McGee real life, I have been teaching Ballroom/Social Dance and Fitness Coaching since 1979. Essentially, I have been in front of an audience for many decades!
Are there any important lessons you've learned that you can share with us?
It is important for me to remember not everyone has my level of passion for this adventure. This lesson from this is to have an unbridled appreciation for the performers who 'get it' and dedicate their time, energy, and talents to my vision and mission.
I have also learned there are many performers who simply do not take direction, and I have to make decisions to either accept this or not. There have been times when the lack of accepting direction has caused conflict and I have had to make very difficult cuts for the good of the Troupe.
I will thirdly add, and this is not only for me but for everyone: Never underestimate your talent.
Contact Info: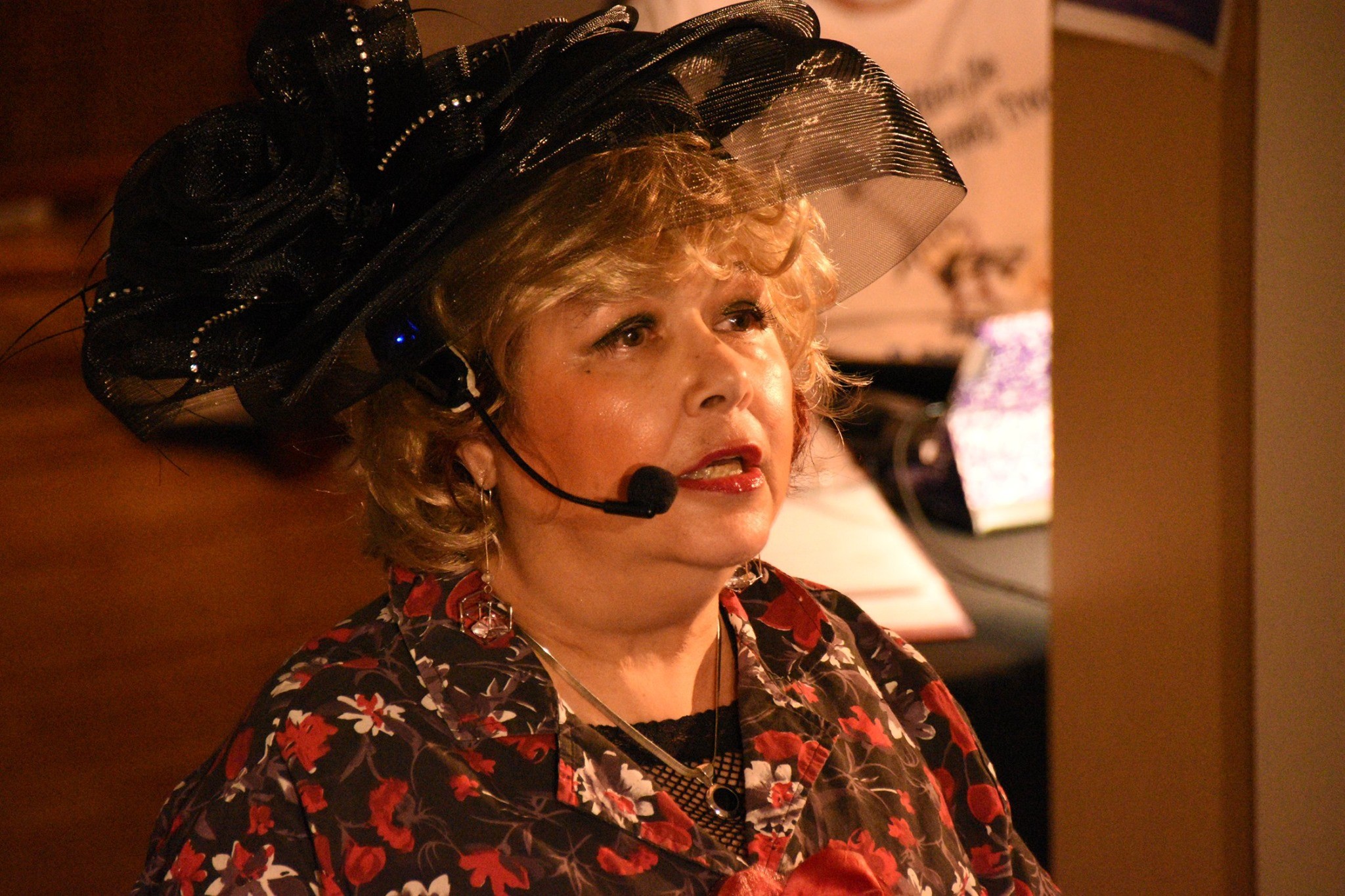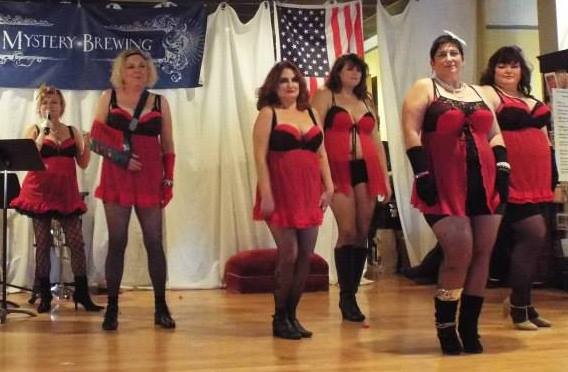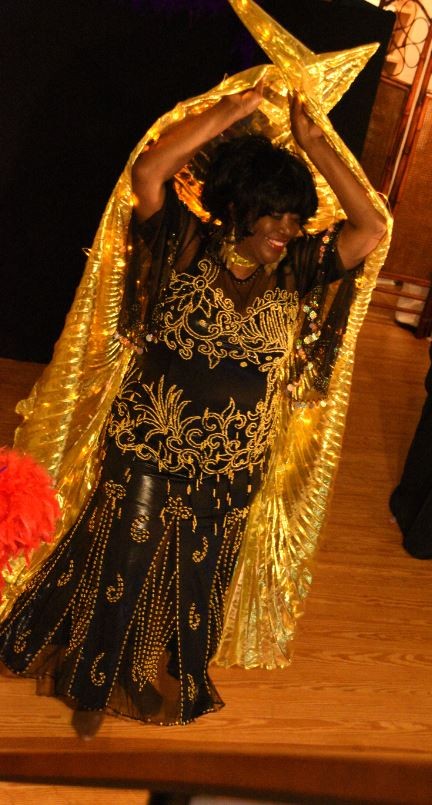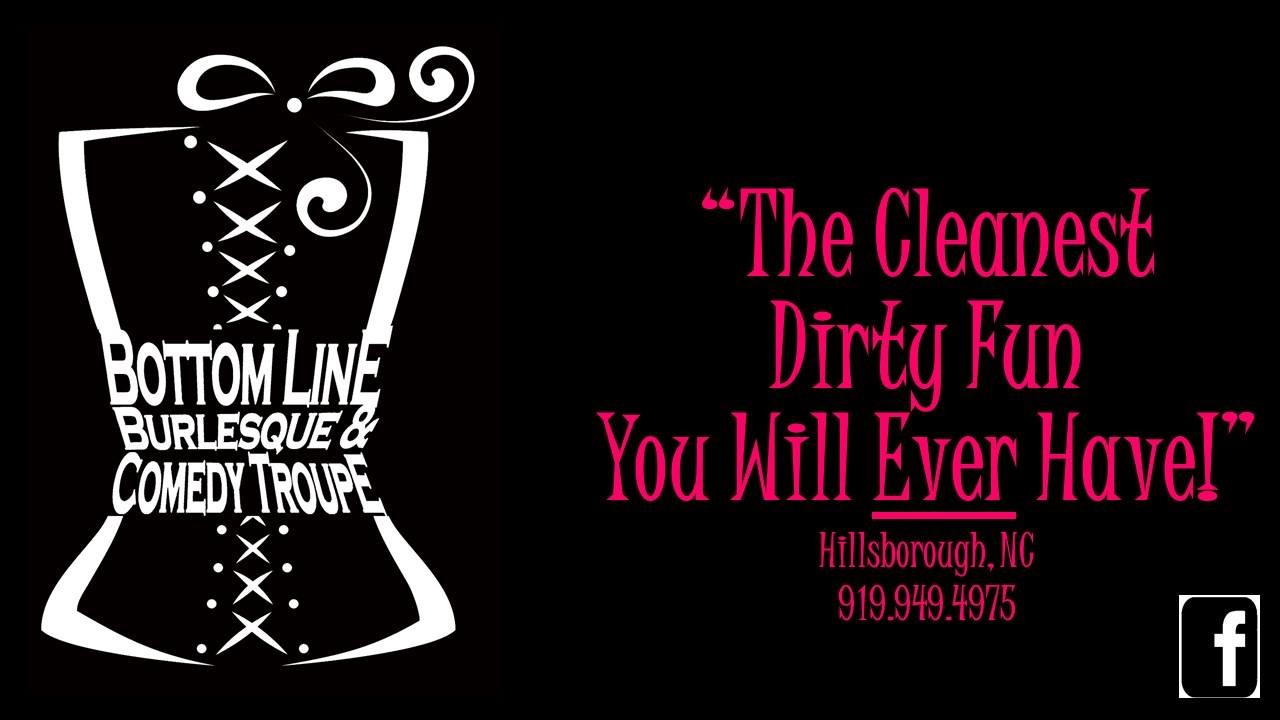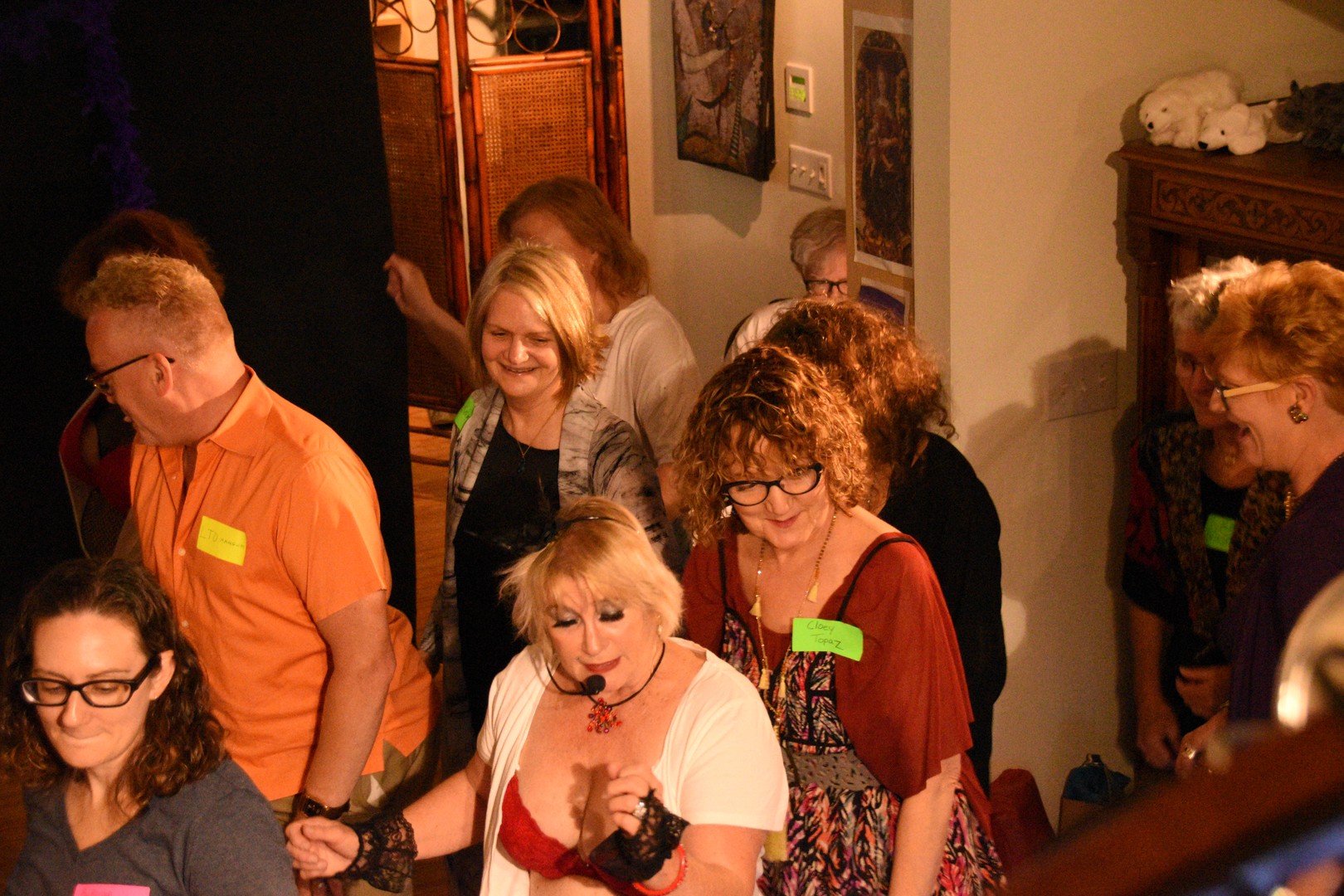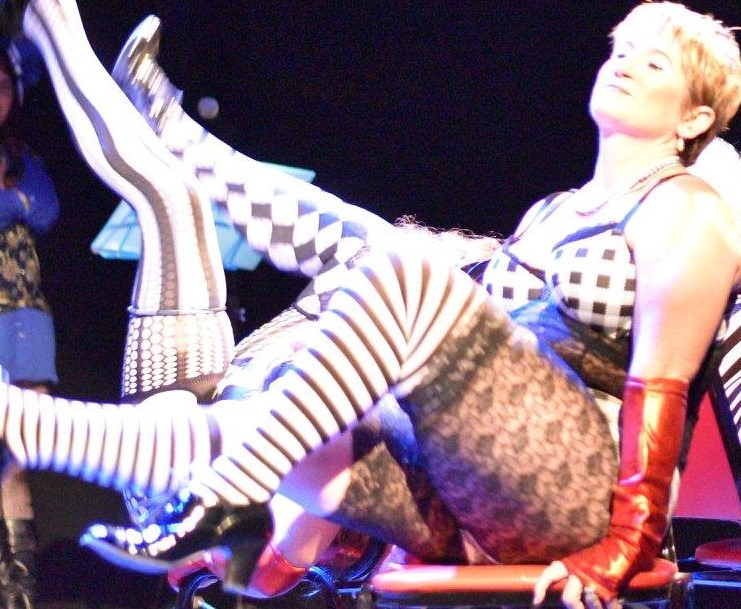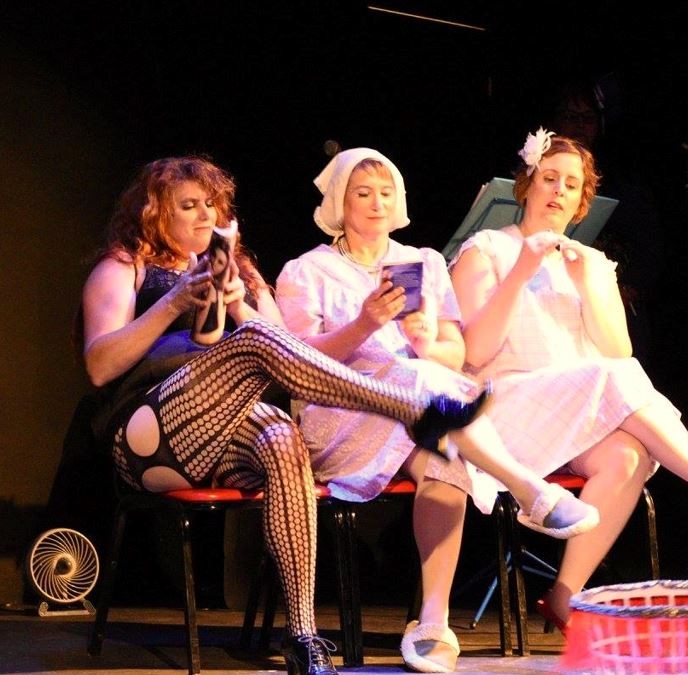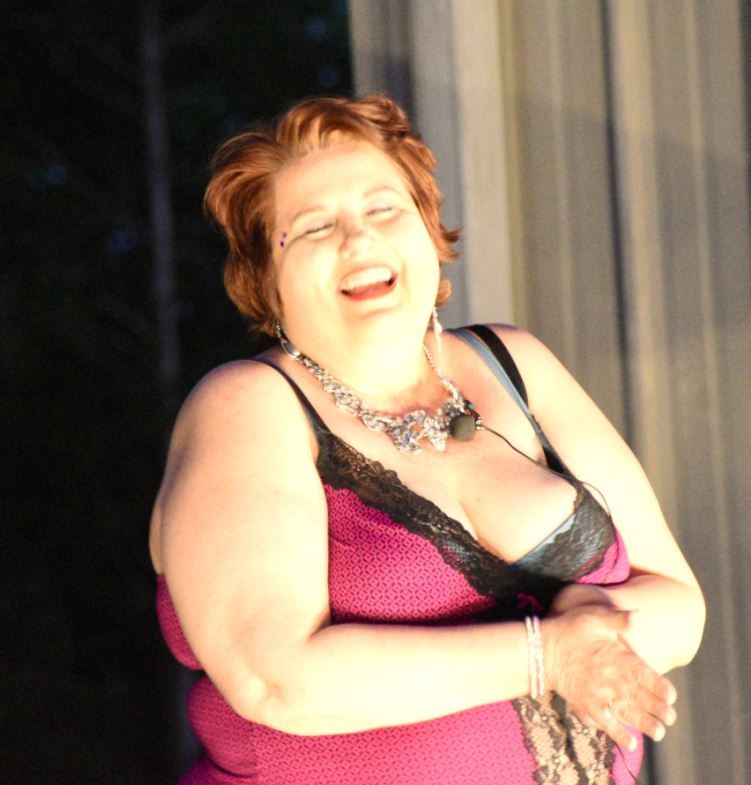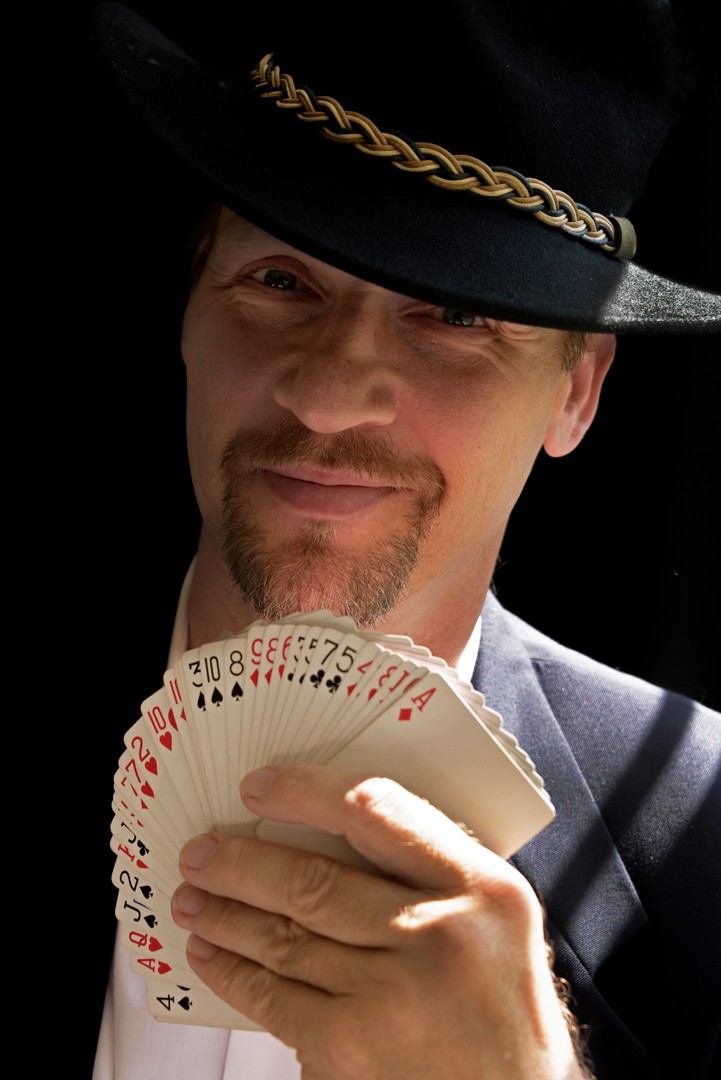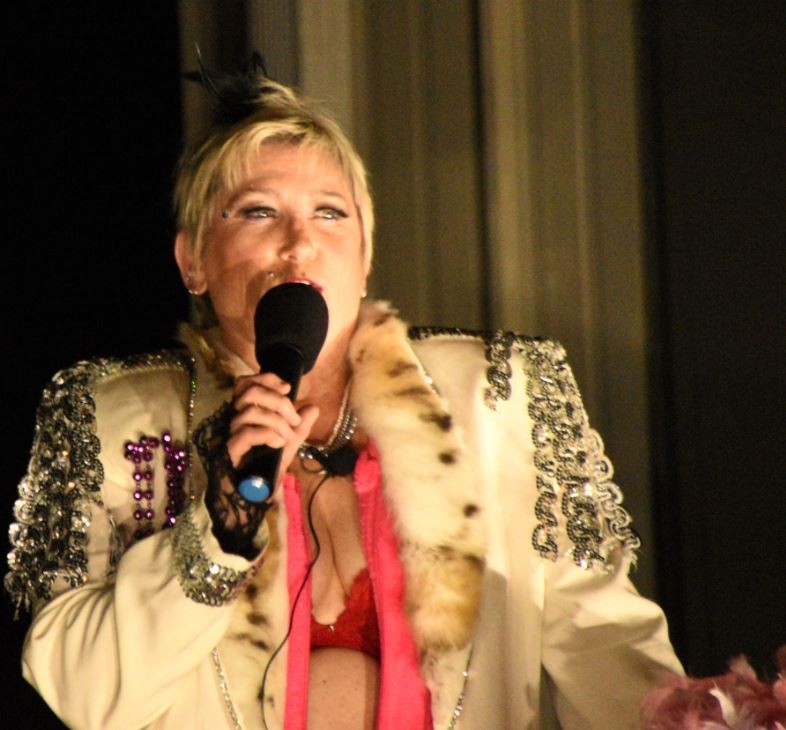 Image Credits
Robert Hetzler
Suggest a Story:
 VoyageRaleigh is built on recommendations from the community; it's how we uncover hidden gems, so if you or someone you know deserves recognition please let us know 
here.