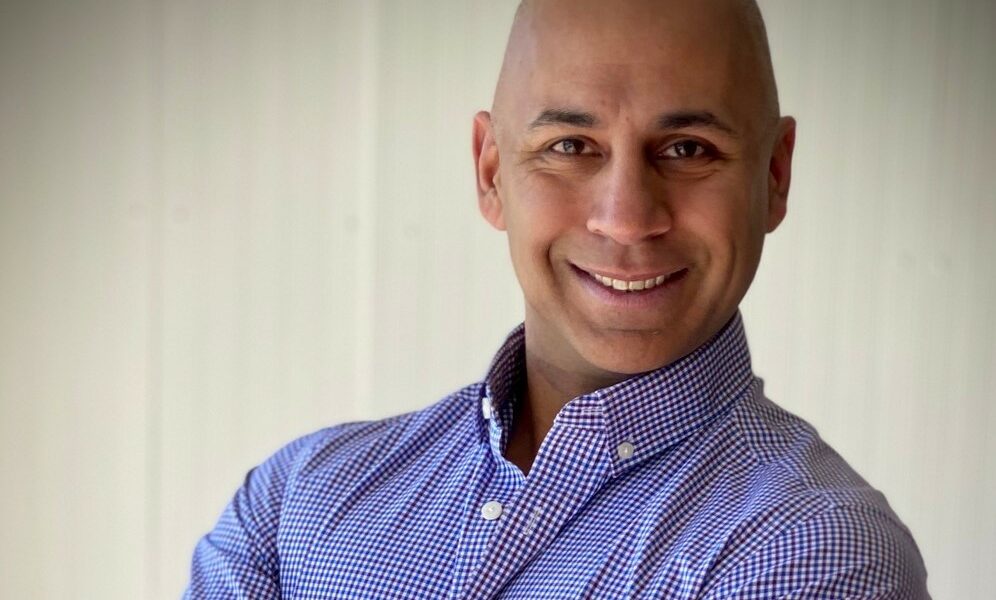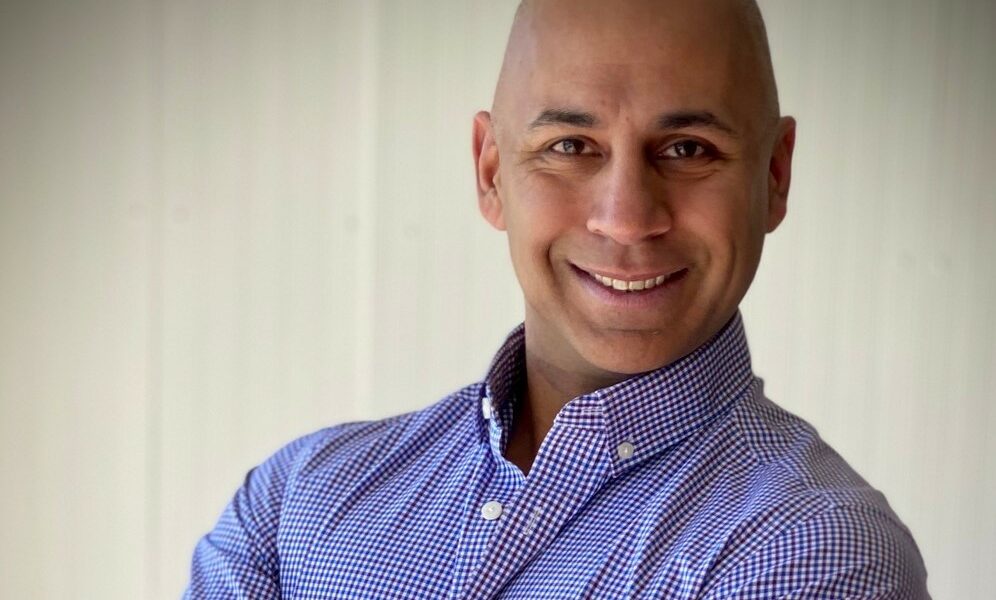 Today we'd like to introduce you to Shiraz Dalal. 
Hi Shiraz, it's an honor to have you on the platform. Thanks for taking the time to share your story with us – to start maybe you can share some of your backstories with our readers?
Well first of all I want to take a moment and thank VoyageRaleigh for finding stories in the area and sharing them with everyone!  What could be more necessary than inspiration and motivation, especially during the times we find ourselves in. 
As for me, I'm homegrown raised here in North Raleigh!  I used to be a 5 yr. old kid going to the observation deck at RDU watching those big planes take off, and taking people all over the world for grand adventures!  I always dreamed of being a pilot and maybe even an astronaut one day! 
It was in 7th grade and a move in N. Raleigh to Wake Forest- Rolesville Middle School and then High School that changed my life, and set the foundation for me chasing my dreams! I continued to "pad the resume" in high school and got involved in everything, from student government to yearbook, to captain of the soccer team!  After high school and a slight detour in life, I went to the United States Air Force Academy in Colorado Springs! 
From there life took off, literally too!  After graduation, I was awarded a position to go fly and pilot training! Now, 9/11 had just happened in my senior year of college so after pilot training, I was given the privilege and honor of deploying to the Middle East. After 13 years on Active Duty, 9 deployments, flying 3 different planes in combat, I decided to return back to the Raleigh area and join the Reserve Air Force down the road at Seymour Johnson and try my hand at getting hired at a major Air Line. 
Well, it took about a year, but I finally got hired by the Air Line of my dreams and started a new career there.  Now I get to be that big kid who doesn't have to grow up!  I get to fly people around the world and the renewed sense of adventure that comes with that for them and for me! 
I grew up always loving new experiences, and not just new places, but it was in 1998 that I had my first skydive!  After that and 230 jumps later, life has never been the same! I like to develop a proficiency in any adventure I have, and not just do it once to say I've done it.  I am constantly chasing the next adventures, since then! I try to cover everything Air, Land, and Sea!  From skydiving, hang gliding, wing walking on a plane, to long-range shooting, race car driving, bobsledding, ballroom dancing, watching the sunrise from the summit of Mt Kilimanjaro in Africa, and listening to a seal snore in Antarctica, freediving, and even Shark diving out of the cage with Great Whites! I love it all! 
I also have been a serial entrepreneur at times!  Running a photography business helps with sharing my adventures with people, running a travel business helped with finding some adventures, and even was doing some leadership and Executive Coaching last year during Covid!  As a now certified coach, I learned a whole new skill set that I will continue using for the rest of my life and not just with others. 
Time got busy though, and I soon realized that I was spreading myself a little thin, and let's just say I coached myself out of a coaching job! Since then and with the new amount of time, an opportunity popped up to chase a new hobby, and now as well as being a pilot (I will never leave that as long as I'm physically able to), I am also a White-Water Rafting Guide out on the Nantahala River in western North Carolina!  I absolutely love sharing nature, and a sense of adventure with families down the river, and it's such a great experience for all! 
With that, I'm always looking for the next adventure or location, and the bucket list is never-ending.  After driving through all 50 states and numerous National Parks, sleeping on all 7 continents, now I just hope to keep my country count above my age!  I'm 43 and the count is at 44 right now, so it's looking good so far! 
I'll also be speaking at TEDx Raleigh in November of 2021, so I look forward to not only sharing adventures but also a different perspective based on lessons gained through all these experiences that many may not have had the opportunity to have! 
I'm sure you wouldn't say it's been obstacle-free, but so far would you say the journey has been a fairly smooth road?
Not once has it been a smooth road, but who is it smooth for?  I want to meet them! But it has always been WORTH IT! 
That little gap after high school and before the Air Force Academy took 2 years actually. One was for prep school, and then a blown-out knee volunteering at a soccer camp was the next year.  I had to reapply to one of the top schools in the country just to get back in.  Broken bones, struggling to learn new skills like sales and marketing, or being on different elements, like hiking, I wasn't a hiker or learning a new plane all involve new experiences and struggles.   But if you are struggling and failing, then you are always learning, and that's the key.  We need to constantly push ourselves and learn new things, in order to experience new things, and when you do, you may get the privilege of serving others and helping them as well. 
The more we do, the more you can relate a new experience to something you have already done and to other people.  Now I'm not saying go out and take stupid risks, just calculated ones, whether it be business or extreme sports.   That's what life is all about. 
One struggle I especially learned from was when I was learning how to free dive.  Now I had been a SCUBA diver for many years, but freediving is going down without any tank, and just on a single breath of air.  A picture inspired me to go learn so I went and found a class that taught it in a weekend.  Now before this course, I could only hold my breath for about 20-30 seconds and go down about 20 feet or so.  After this weekend-long class, I could do a 3-minute breath-hold and I went down to 66 feet twice.  Unreal, right?  2nd time down, as I was coming up, I was about 20 feet from the surface when I realized I had no more air, and I was done.  Now in this sport, those last 20 feet are the most critical.  They even call it the "death zone" in some circles.  I reached for the surface once or twice, which isn't good because you expend anything you may have left, and then I just calmed and floated up.   I remember reaching the surface and my lips were blue from the lack of oxygen.  I had pushed my mental and physical limits as far as they could go.  After some recovery time, it was time to go again though.  As I started to descend this time, at about 20 feet down, I discontinued and returned to the surface.  I was done.  I learned I had reached my limit that day, and I needed to be done at this point for my own safety.  I had already pushed myself mentally and physically further than I had ever been.  When you take away the desire to breathe, you learn a new level of pushing yourself. Also finding your limits at the time is important to whatever you may do. 
Nowadays I'm sort of a biohacker, pushing my body in other ways, like Extended fasting for 6 days or so.  But I can always relate back to it, I held my breath for 3 minutes, I can surely do this!  Those struggles inspire me to continuously push myself and sometimes to help those around me do the same. 
David Goggins said it best in his book "Can't Hurt Me" when you think you have given it everything you have, you have still only gone about 40%.  Don't forget that, the next time you face a struggle.  There is always a solution, it's just up to you to find it. 
"I have failed many times, but that is why I succeed."  Stop being afraid of failure and struggle. 
As you know, we're big fans of you and your work. For our readers who might not be as familiar what can you tell them about what you do?
The past few years I have been building and improving a few different businesses and learning a lot of skills, but this year, I realized I want to take a step in a different direction and pivot my life again.  I guess our COVID year taught us all different needs in our life.  Enjoying mine a bit more is something I want to do. With an amazing first grader, and my beautiful wife at home who have tirelessly supported me through my crazy adventures over the past few years, I wanted to take a step back and spend more time with them as well.  After all, the legacy we leave is through the future generations we can shape and influence.
Being a whitewater rafting guide a few days a month is fun for me.  I get energized taking people down the rapids their first time and introducing that adventure to them as well as a great bonding and team-building moment. 
I'm also living my dream of being a pilot.  Out of everything I have done, this still brings the most joy into my life, when I get to go to work.  When you love what you do, you don't have to work a day in your life, and I truly feel that way every day.  I usually try to learn and fly more planes, I'm over 10 now, but I recently found out that early next year, I will be switching to the captain's seat of a large international flying airplane of the Boeing 757 and 767.  This wasn't in my immediate future plans, but a recent opportunity I decided to jump on.  With that, comes the ultimate responsibility for the decisions that are made on the aircraft as I will be flying all over the world with its more than 200 passengers and cargo too.  I can't wait to further hone my craft, discover even more places, and continue to serve others. 
We love surprises, fun facts, and unexpected stories. Is there something you can share that might surprise us?
With all the adrenaline-filled activities I do, many of them I do because it brings calm and clarity into my life that may be lacking at that time.  When you are trying to summit the top of Mt Kilimanjaro or a mountain in your own life, the focus you need, when you filter out what isn't important adds a great deal to your life.  By getting rid of the unnecessary we find the mission and purpose behind what really matters. 
Also, a true appreciation for the arts.  I used to listen to music to pump me up for sports, and you could find heavy metal, Garth Brooks, Beethoven, or Phantom of the Opera on my playlist, or anything in between.  I love exploring museums or quirky-cool places and trying things that may be out of my element, and I rarely say no to new adventures.  I've even competed in Ballroom Dancing before. Joys in life have come from pushing myself or from the simplicity in the simple moments that require no effort at all, except to just slow down, and watch the sunset. 
Thank you again for this moment to share with you and your readers.  The perspectives I have gained from a life full of adventures and pushing normal limits have led to many lessons I love to share and hopefully inspire others to go chase their own dreams and just say yes to new opportunities.  I'll be sharing more of this perspective at TEDx Raleigh on November 7th in Downtown Raleigh.  So come on out and remember… 
"All that is not given, is lost!" 
Contact Info: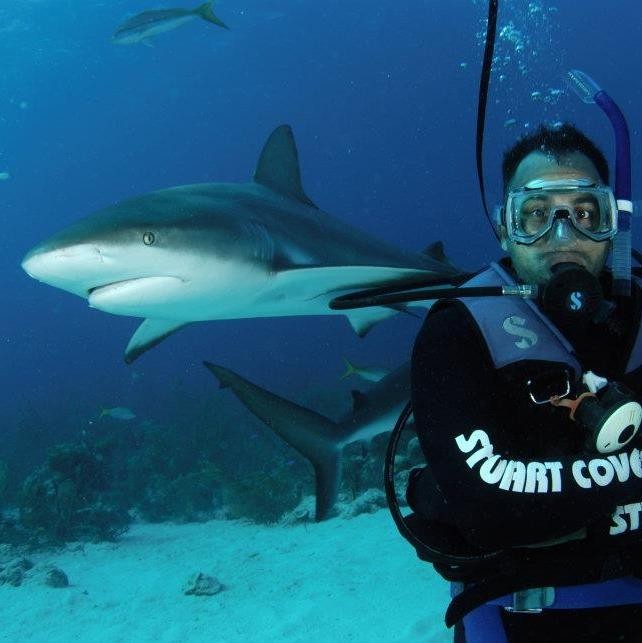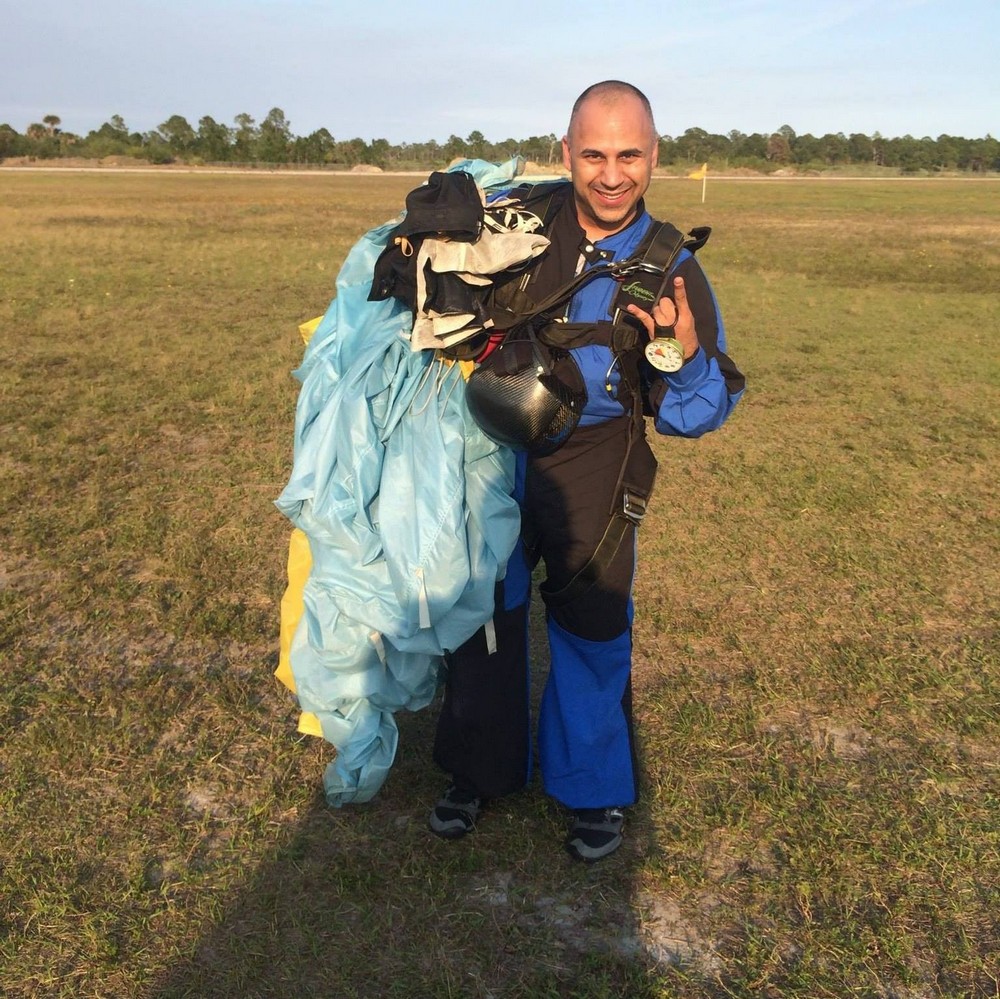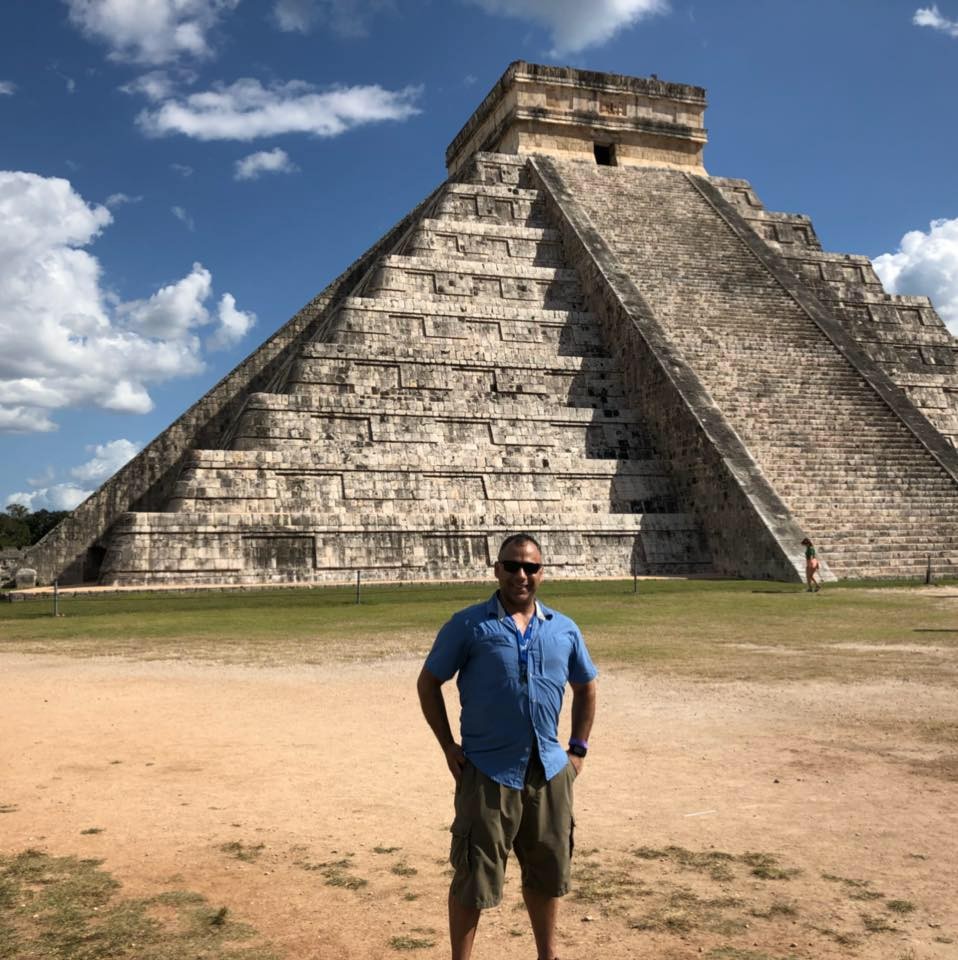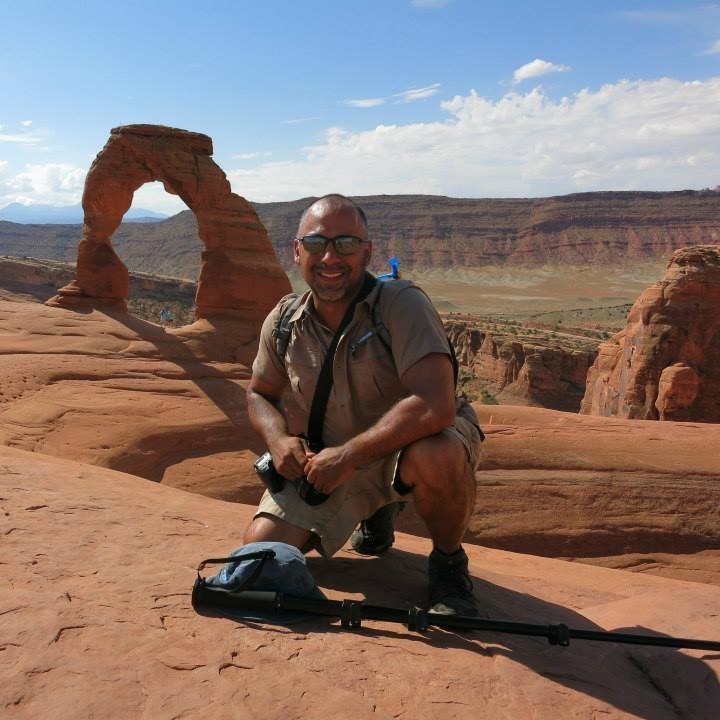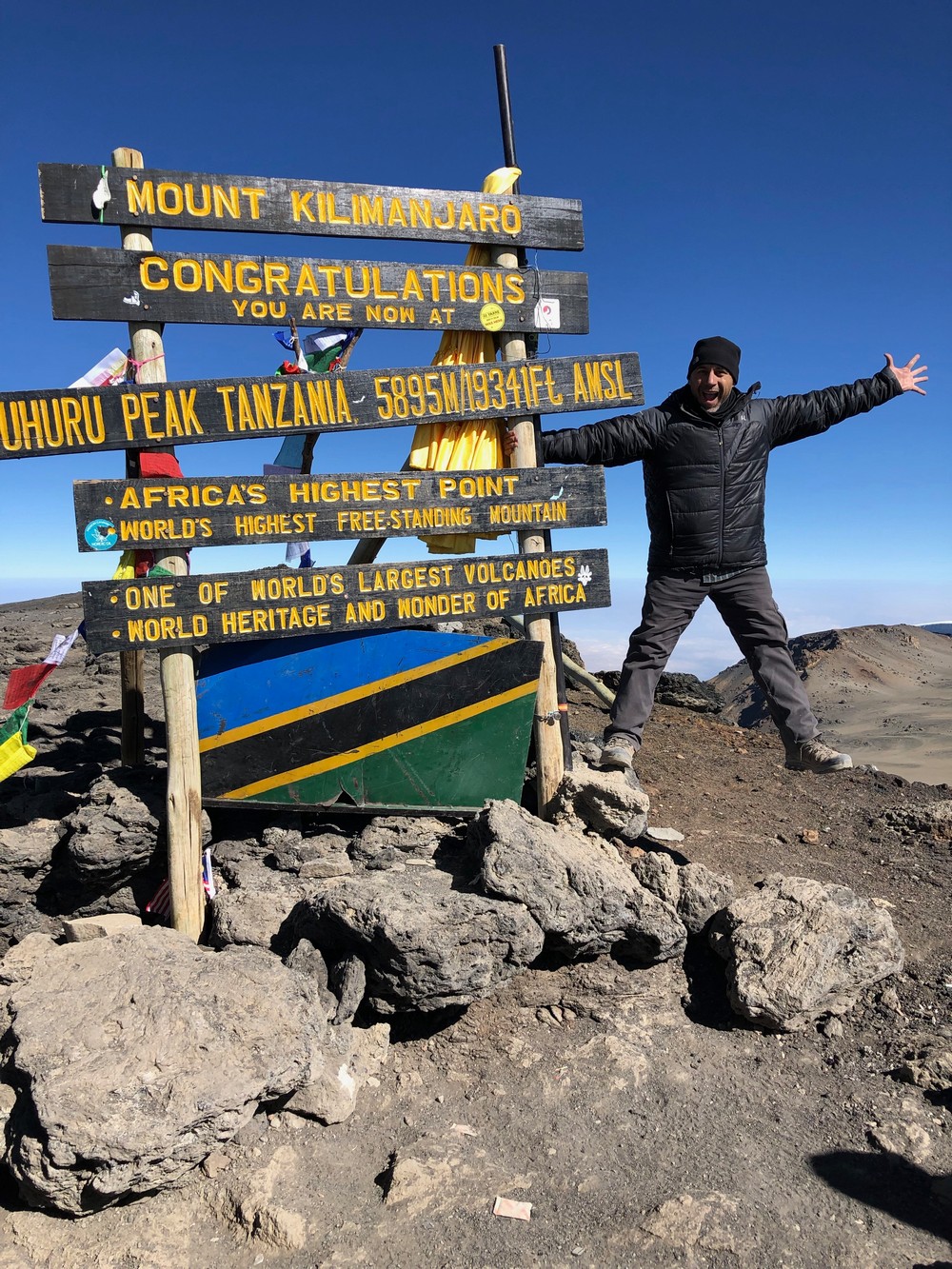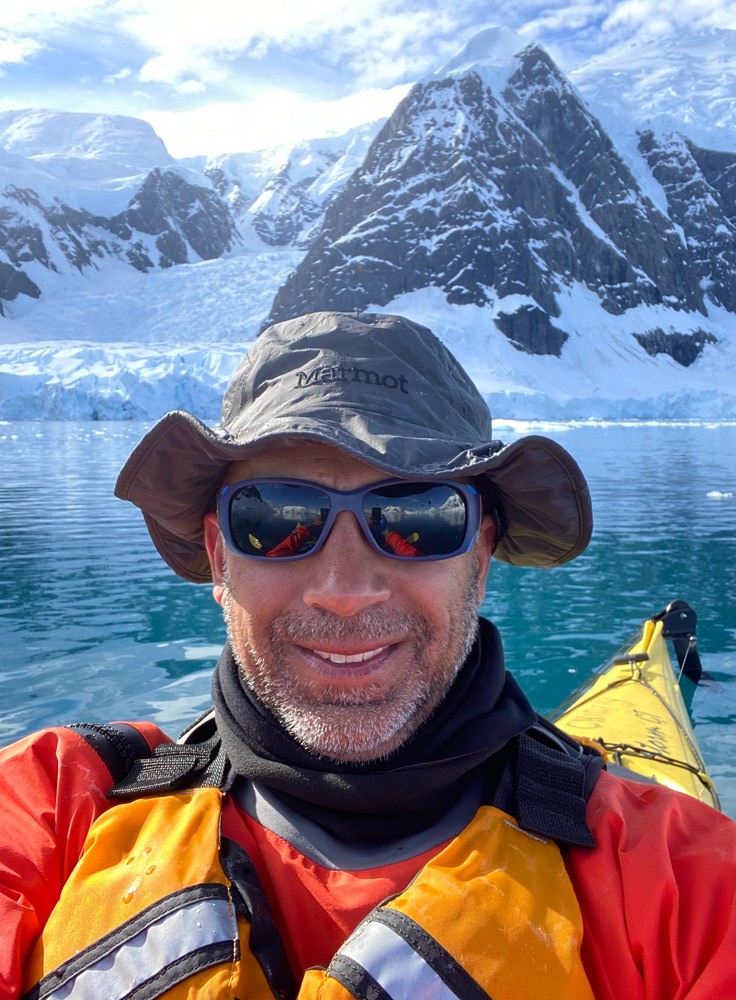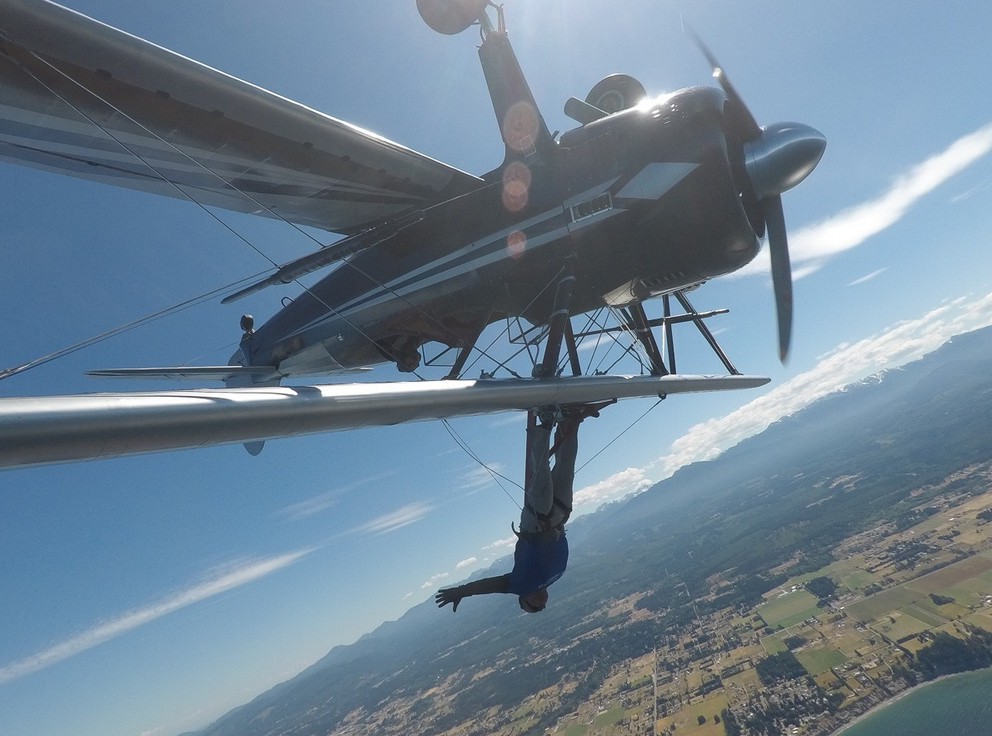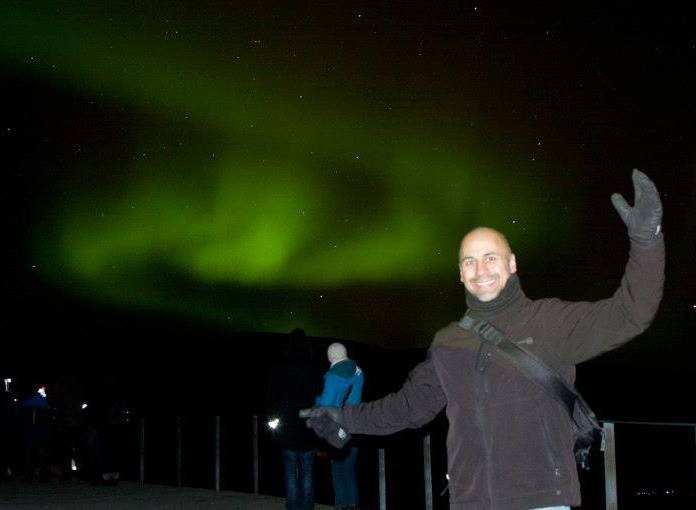 Suggest a Story:
 VoyageRaleigh is built on recommendations from the community; it's how we uncover hidden gems, so if you or someone you know deserves recognition please let us know 
here.