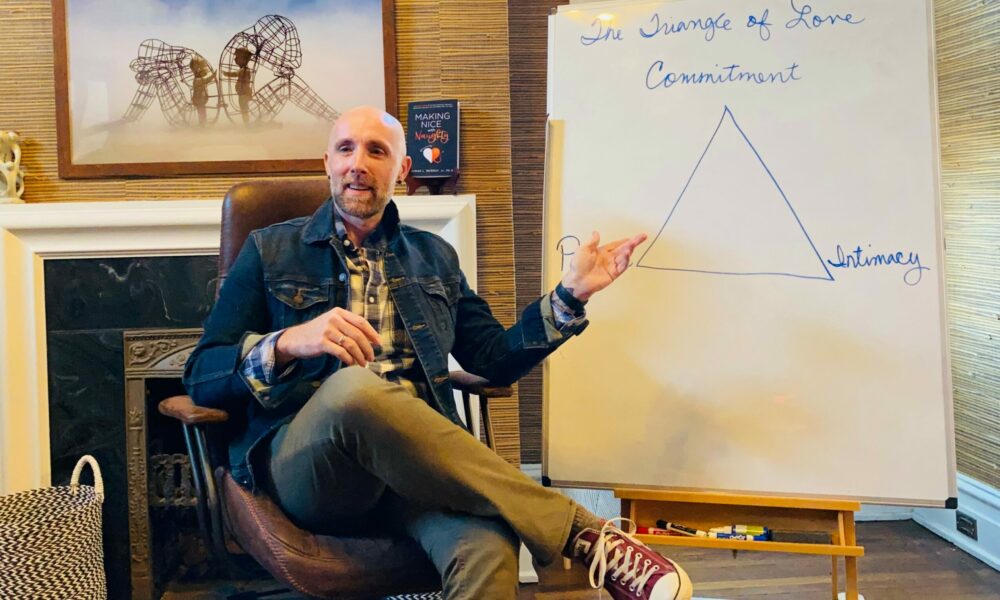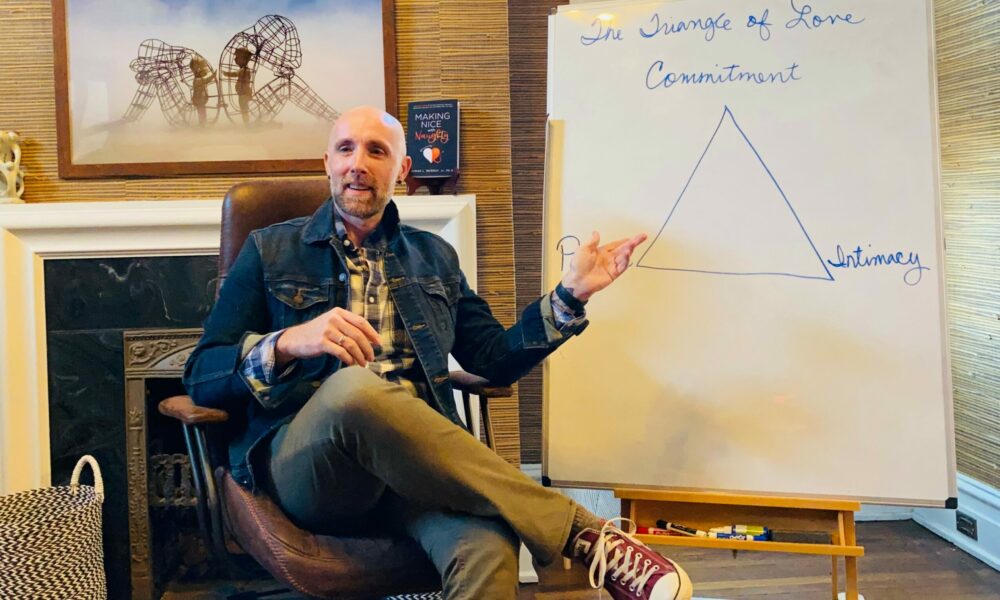 Today we'd like to introduce you to Thomas Murray.
Alright, thank you for sharing your story and insight with our readers. To kick things off, how did you get started?
A graduate student I taught earnestly asked, "Dr. Murray, how did you become such an influential therapist? What was it that made the biggest contribution?" I replied, "I had 18 years of apprenticeship, also known as childhood." Growing up, the best place to hang out wasn't the playground with friends; it was in the kitchen with my mother and the other women in my family. I loved listening to the gossip, love triangles, the drama of betrayals, and retelling stories from decades ago. Despite my current upper-middle-class standing, it wasn't always so. I grew up on welfare in central Pennsylvania, and my family had many systemic problems associated with poverty. My mother, having her first child, my sister, at 15, never having gone past 8th grade, got pregnant with me at age 17 by a different man. My father was 22 and never went beyond 10th grade.
Consequently, my parents, barely adults, were too ill-equipped to manage the pressures of children. They lacked the education, resources, and know-how to navigate social programs, and they barely had a vision of what was possible with some direction and encouragement. Consequently, I benefited greatly from the stories of others, including their failures and successes. People of all ages seemed comfortable sharing private parts of their life with me, including what I now realize were inappropriate conversations for a teen boy. At any rate, many of these conversations included people's experiences of their sexuality. Later, in college at the Bloomsburg University of Pennsylvania, I took a biology class where my professor and I talked about sexuality. I told my professor how people felt comfortable sharing their sexual stories with me. He said, "You know, that's a gift; you should think about doing something with that." Subsequently, I graduated from college and headed off to the University of Florida to study marriage and family therapy, where I ultimately earned my Ph.D. in 2005. Immediately after graduation, I moved to Greensboro, NC, and took a job at the Presbyterian Counseling Center, where I worked for a year.
In 2006, I became the director of the university counseling center at the University of North Carolina School of the Arts (UNCSA). During my tenure at UNCSA (2006-2017), I postponed my dream to become a sex therapist until 2014.
The American Association for Sex Therapists, Counselors, and Educators (AASECT) is the premier certifying body for sexual health professionals. In 2015, I received my certification after completing the necessary education requirements and post-graduate supervision. In 2017, I left UNCSA to open a private practice that focused near exclusively on sex and relationship therapy; In 2021, we grew into a multidisciplinary group practice offering general psychotherapy, sex and relationship therapy, and psychiatry.
My approach to supporting individuals and couples to improve their sex life is somewhat antithetical to the depictions of therapists in mass media. The stereotypical therapist nods their head and has "How do you feel about that" on repeat. My clients choose me because of my style: I'm a tell-you-how-it-is, no-beating-around-the-bush, and an occasional karate-chop-to-the-throat kind of therapist–figuratively speaking, of course! In other words, I'm CAREfrontational.
Couples want direction. They want someone who will be an advocate for their relationship. I want to be that advocate. More, my style is much more similar to a coach for elite athletes. I push my clients because I trust their ability to tap into their inner resources to achieve the goals that they've set out for themselves. In addition, I believe in personal accountability. Blaming the other makes therapy expensive. When a couple fights nasty in my office, I remind them they can fight at home for free. (This usually resets the session toward a more productive engagement.)
My style, of course, isn't for everyone. Some people benefit significantly from a touchy-feely kind of approach. When this is clear, I have plenty of excellent colleagues to whom I can refer. However, for those clients who are serious about their objectives, I'm behind them, cheering them on every step of the way. In 2022, I published my first book, Making Nice with Naughty: An intimacy guide for the rule-following, organized, perfectionist, practical, and color-within-the-line types, that describes my approach to working with a particular group of people with sexual problems, those with an overcontrolled (OC) coping style.
You know them. OCs are the ones who are rule-oriented. They have strong convictions about how the world should be, has to be, and must be. They're the ones who go behind their partner to rearrange the dishwasher because it "wasn't done right." They tend to be anxious, fear uncertainty, and pursue comfort, predictability, and familiarity. With their children, they'll be the first to shout, "Be careful!" rather than "Have fun!" They tend to be organized, structured, predictable, and take life seriously. Many of these features are seen as virtues within the greater society. And, of course, if you want surgery or a bridge built, having an overcontrolled person doing those things is ideal. However, if one's overcontrolled tendencies (which should not be confused with "overcontrolling") become a problem, the problem typically occurs within one's sex life and intimate relationships. My book helps folks reduce the intensity of their overcontrolled coping style to experience better sex and intimate relationships.
We all face challenges, but looking back, would you describe it as a relatively smooth road?
Offering psychiatry services has been the most difficult. The biggest challenge we've faced is hiring psychiatric providers trained in and advocates of the Drug-Centered approach to psychopharmacology (which we contrast with the standard Disease-Centered or Medical Model that's widely available). Most psychiatric providers overemphasize biology at the expense of contextualizing patients' symptoms (e.g., symptoms arising from abusive relationships, poverty, oppression, unemployment, and trauma). Consequently, traditional psychiatry focuses on what's wrong with the patient. Our services focus on what's right with people, which takes time to uncover and the commitment to socially just informed care.
Traditionally, psychiatry is delivered in brief 10–15-minute sessions. We aimed to offer patients plenty of time to connect with their providers who can hear their stories. Our intake appointments are 1 hour, and our follow-up appointments are 30 minutes. Unfortunately, our psychiatry program had yet to get the reception that we had hoped. Moreover, most US psychiatric providers haven't heard of the Drug-Centered Model, which meant the availability of like-minded providers was scarce. Consequently, we discontinued providing psychiatry at the end of October 2022 in order to focus on what we do best—sex and relationship therapy and psychotherapy.
Please tell our readers more about what you do and what you think sets you apart from others.
People choose me as their therapist for one or more of the following reasons:
(1) I have a Ph.D. in Couple and Family Therapy
(2) I'm a certified Sex Therapist
(3) As I mentioned, I'm a tell-you-how-it-is, no-beating-around-the-bush, and an occasional karate-chop-to-the-throat kind of therapist.
In short, I want to help people get where they want to go without any unnecessary sessions. Think of me as a coach to elite athletes. My success is dependent on the success of my patients. For example, when a couple hires me as a therapist for their marriage or relationship, they want me to be their individual advocate. Their unspoken agenda is, "Dr. Murray, this is what they did to me, so help me change them so I can be happier." I'm not their advocate; I'm the advocate for their relationship. Consequently, I have to be free to provide clear feedback about how they're showing up in their relationship and give them an opportunity to try healthier and more adaptive behaviors.
I'm not the touchy-feely therapist who has "how do you feel about that" on repeat. My style is informed by the CAREfrontational approach, which has resonated positively with many people. They trust that I will hold them accountable relative to being a good steward of their relationship.
Another area that sets me apart is that I'm the author of the 2022 book, Making Nice with Naughty: An intimacy guide for the rule-following, organized, perfectionist, practical, and color-within-the-line types.
Making Nice with Naughty results from my observations providing sex therapy to hundreds of patients over the past seven years. It summarizes my approach to working with the sexual problems associated with clients with too much self-control. For these people, naughtiness has gotten a bad rap. They have come to believe that life should be perfectly planned and executed. They strive for order and predictability. More, they tend to be risk-averse, threat-sensitive, and rejection sensitive. They're the ones who easily delay gratification for a bigger payoff down the road. When it comes to their children, they're quicker to command, "Be careful!" than to encourage, "Have fun."
While self-control has virtues, too much can pose problems within people's sex and intimate lives. Making Nice with Naughty summarizes research on the Overcontrolled (OC) Temperament and provides many examples of clients using various strategies for reducing OC in their lives. The ultimate goal is for people to feel more connected with their partner, less anxious and distracted by inner mind-chatter that gets in the way of making nice with naughty.
Are books, apps, podcasts, or blogs that help you do your best?
I'm a big fan of Esther Perel's podcast, "Where Should We Begin," and Dr. David van Nye's, "ShrinkRap Radio." In addition, I have found authors Byron Katie and Eckhart Tolle's work to be compelling resources. Patrick Thomas Malone and Thomas Patrick Malone wrote two books, The Art of Intimacy and Windows of Experience, which contributed to my understanding of the human condition.
Pricing:
$175 intake appointment
$170 follow-up appointment
Contact Info: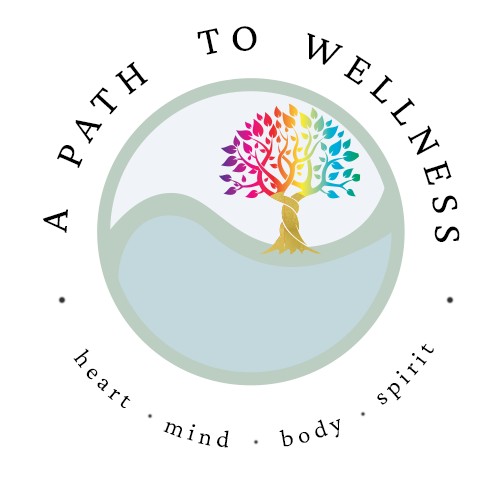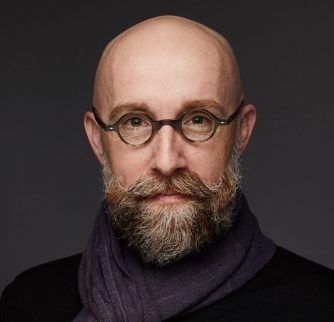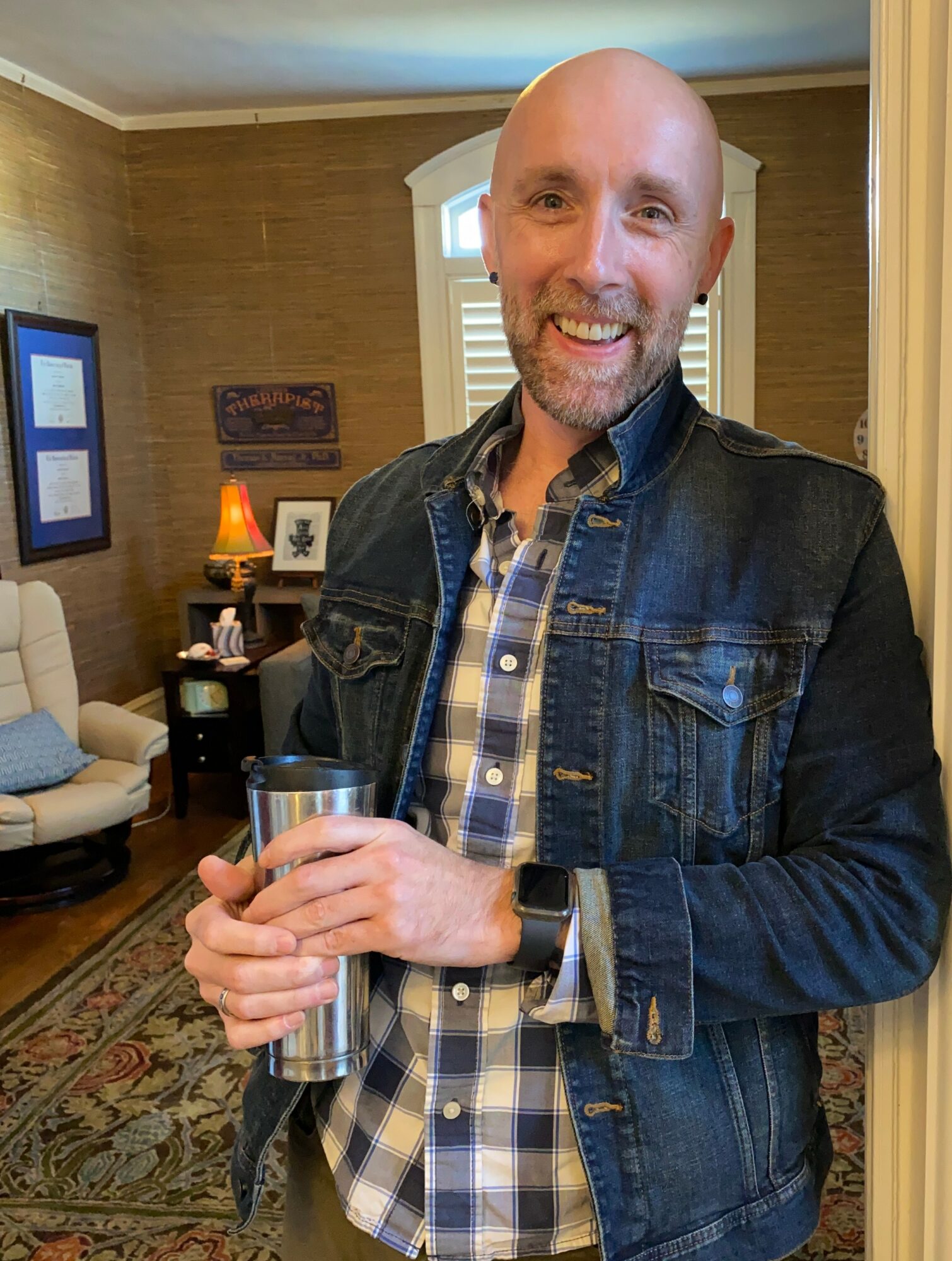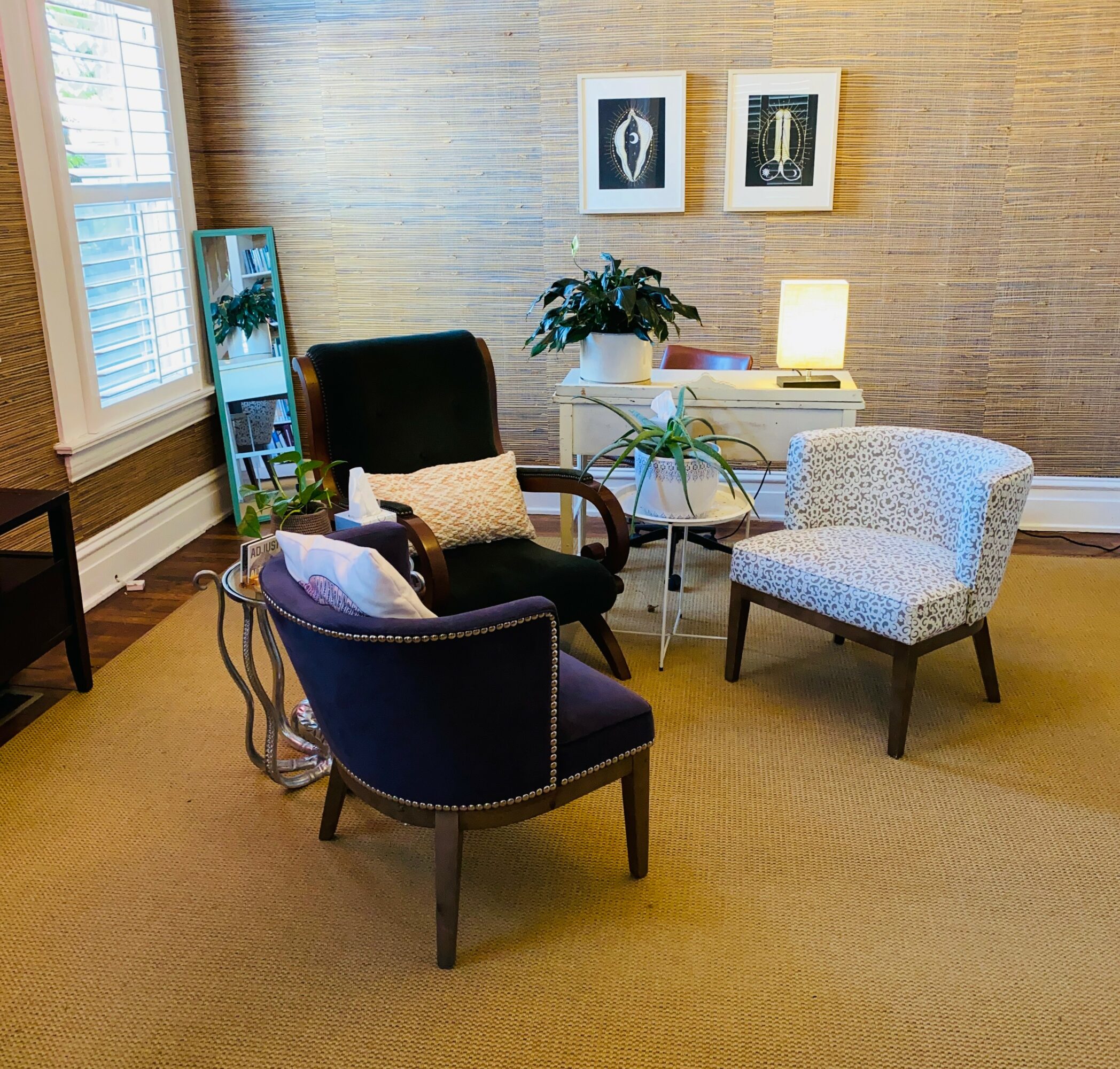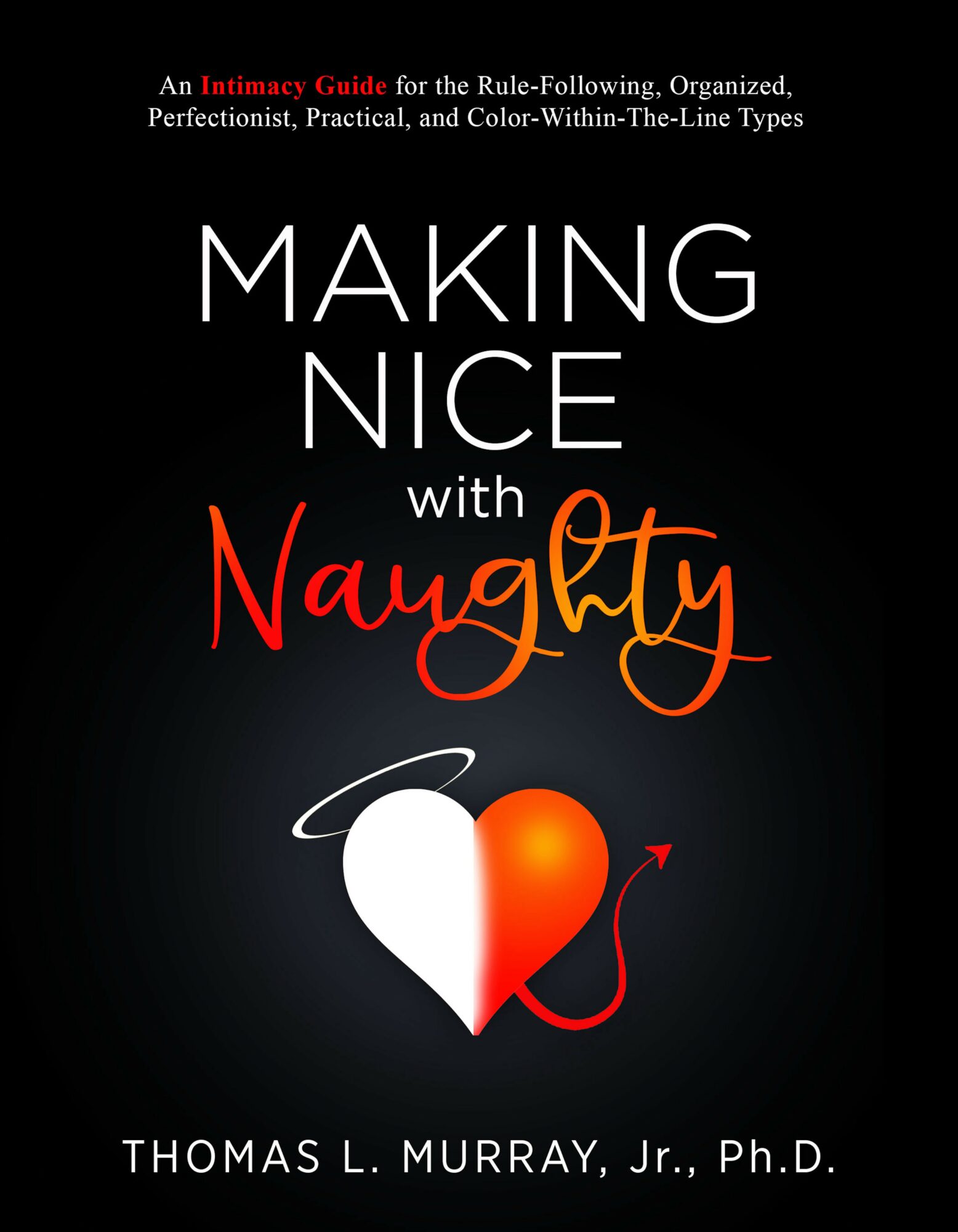 Suggest a Story:
 VoyageRaleigh is built on recommendations from the community; it's how we uncover hidden gems, so if you or someone you know deserves recognition please let us know 
here.