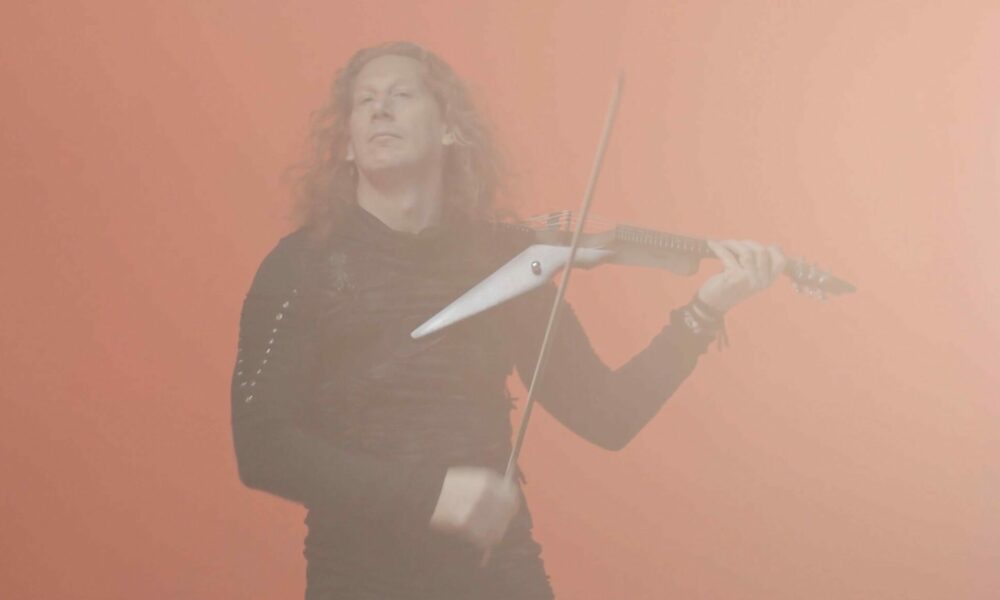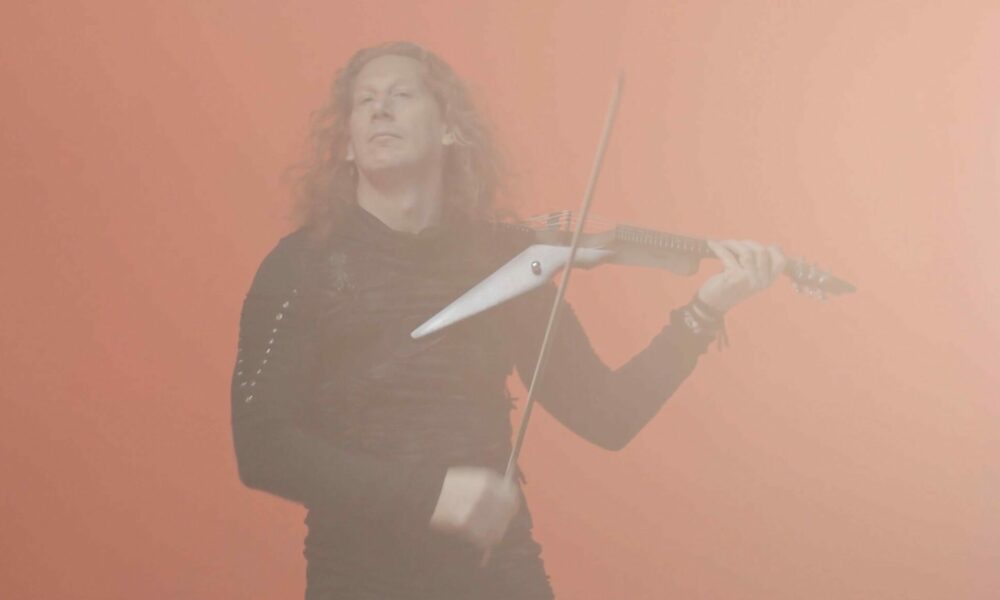 Today we'd like to introduce you to Matt Bell.
Hi Matt, thanks for sharing your story with us. To start, maybe you can tell our readers some of your backstory.
My mom is a church organist. When I was two, a violinist came in to play with the church choir and I was completely fascinated. I begged my parents for a violin and would walk around the house with two combs, rubbing them together and telling people that I was Dr. Mason (the violinist). My parents finally got the hint and bought me a violin for my 3rd birthday.
In 6th grade, because our school didn't have an orchestra, I started playing the trumpet in the school band. So through junior high and high school, I played trumpet at school and took violin lessons outside school. During that time, though, I discovered rock and roll. I fell in love with horn bands like Chicago, Blood, Sweat and Tears, and Tower of Power. I also loved when bands like Aerosmith, Black Crowes, or Stevie Ray Vaughn would employ horn sections. I heard a lot of trumpet in the music that I liked but never really heard any violin. So I assumed that trumpet was going to be my ticket into playing rock music.
I went to Michigan State University and got a degree in Chemical Engineering but played in the Spartan Marching Band and the Spartan Brass, performing at football, basketball, and hockey games, and doing a significant amount of traveling with those groups (all over the US and a week-long trip to Japan in 1993).
After college, I got a job with DuPont in Orange, Texas but quickly found a rock band and joined as a trumpet player. We toured through Florida, Alabama, Mississippi, Louisiana, Texas, New Mexico, and Mexico – playing over 100 shows a year – for about ten years. I was working a full-time job with DuPont the entire time – using every minute of vacation time I had to go play (and sneaking out early a whole lot more than I probably should have).
In the first year of my time with that band, they mentioned that they wanted to find a fiddle player. I hadn't really picked up my violin in five or so years but assumed that if I could play Mozart concertos, I could probably play some fiddle music. It turns out that this is not a valid assumption. It took a fairly significant amount of time to both find an instrument that was suited for the types of venues we were playing and to learn how to play non-classical styles of music, but I eventually stumbled across Wood Violins and bought a 5-string fretted Viper electric violin. The journey of learning how to make that instrument sound the way I wanted it to sound, both from a technique and an equipment standpoint, was the foundation to my career.
In 2004, I met Heidi Grissom, an OB/GYN resident in Houston, Texas. A year later, we were married. She finished her residency in May of 2006 and in July 2006, I left both DuPont and the band and we moved to Guatemala to become medical missionaries for two years. During that time, I didn't play out at all but did write and record a number of original songs.
In 2008, we moved from Guatemala back to Heidi's native North Carolina. Within a few months, I found another band to play with, this time only as an electric violinist and singer. I toured with that band for ten years throughout North Carolina, South Carolina, and Virginia, playing about 1500 shows and further refining my skills as an electric violinist who can make a wide variety of sounds and also as a singer and entertainer.
In 2019, no longer touring, I wrote and recorded an all original violin-based rock album called "One Way To Do It" with the idea that I would hire a band and start touring my own music in 2020. 2020 had ideas of its own, though, and I ended up writing and releasing a single every month that year. Those songs have been compiled into a soon-to-be released album called "Window Into Wild".
There is one shop in the western hemisphere that caters exclusively to electric string players: Electric Violin Shop. It happens to be about 15 minutes from where we moved to in 2015. They called and offered me a part-time job as a person who had, at that time, nearly 20 years of professional experience as an electric violinist. I soon became the public face of Electric Violin Shop by making instructional videos for the shop's fledgling YouTube channel and by starting to manage their Facebook and Instagram accounts.
I now host a weekly livestream on various electric strings-related topics as well as a monthly podcast called Rockstar Violinist on which I interview string players who are doing cool and creative things.
In the fall of 2020, I will start work on my master's degree in Electric Violin at the University of Illinois with the ultimate goal of teaching modern strings at the university level.
I'm sure you wouldn't say it's been obstacle free, but so far would you say the journey have been a fairly smooth road?
I've never had a defined destination in mind. So the road has pretty much always just taken the opportunities that presented themselves as they came along. I try to learn as much as I can from the people I'm playing with and do the job that's in front of me to the best of my abilities.
Over the years, that has meant learning a lot of new skills that usually turn out to be useful later on. For example, I learned how to be a sound engineer because my band in Texas started taking some gigs that were pretty far away from home and it didn't always make sense to bring a sound engineer with us. That skill allowed me to build a home studio and record my original music at a fraction of the cost it would have taken to do it in a "real studio".
When I started working at Electric Violin Shop, I noticed that we would get a lot of the same questions in our emails over and over. I got tired of typing out the same response three times a day and decided to start making videos. Over the next few years, I got a lot better at making videos and the library of videos I put together has become the thing that I'm known for in the electric string world.
So instead of having a final goal in mind, I've always just taken the road that was in front of me and learned how to address each challenge as it comes up.
As you know, we're big fans of you and your work. For our readers who might not be as familiar what can you tell them about what you do?
I'm known for a couple of things. I'm known as "the guy from Electric Violin Shop" for the very public work I do there, educating people in the string world about how to amplify their instruments and get the sounds they want.
I'm also known as a performer. I've been part of some fairly successful regional bands and have been fortunate enough to play for a lot of people in a lot of places. I'm known as an electric violinist and singer in that context. There aren't that many electric violinists in North Carolina, especially ones who are very high-energy performers who specialize in rock, not country or bluegrass. Add that to the fact that I'm over 6′ tall with long red hair and a lot of tattoos and I tend to stick in peoples' memories.
I'm hoping to become better known as a writer, arranger, and composer. I will very shortly have two published albums of original material, as well as a number of side projects where I've written or arranged the music. I'd like to release a third original album in the next year or two. I was fortunate enough to debut one of my original arrangements of some classical music at Carnegie Hall in 2018.
I think I'm most proud of the original instrumental music that I've written and I look forward to getting a chance to perform a lot more of that music around the world in the next few years.
Is there anything else you'd like to share with our readers?
I think the electric violin is on the cusp of being a much more widely recognized "legitimate" instrument in the next few years. Performers like Lindsey Stirling, Taylor Davis, and Brian King Joseph have become household names in many circles (Lindsey has over 3 billion YouTube views).
As the instrument gains popularity, I'd like to be one of the people that stretches the popular perception of what the instrument can do, from hip hop to punk rock to classical, keeping it from being pigeonholed into one particular genre.
I think readers would be interested to know that Durham, North Carolina is the center of the electric violin universe in many ways. Electric Violin Shop (an employee owned co-op) is the major player in that industry, shipping instruments to over 90 countries around the world and having relationships with artists touring and recording with Zac Brown, Beyonce, Garth Brooks, Elton John, Bruce Springsteen, Bon Jovi, Rod Stewart, Meatloaf, the Foo Fighters, The Who, Hans Zimmer, and more.
Contact Info: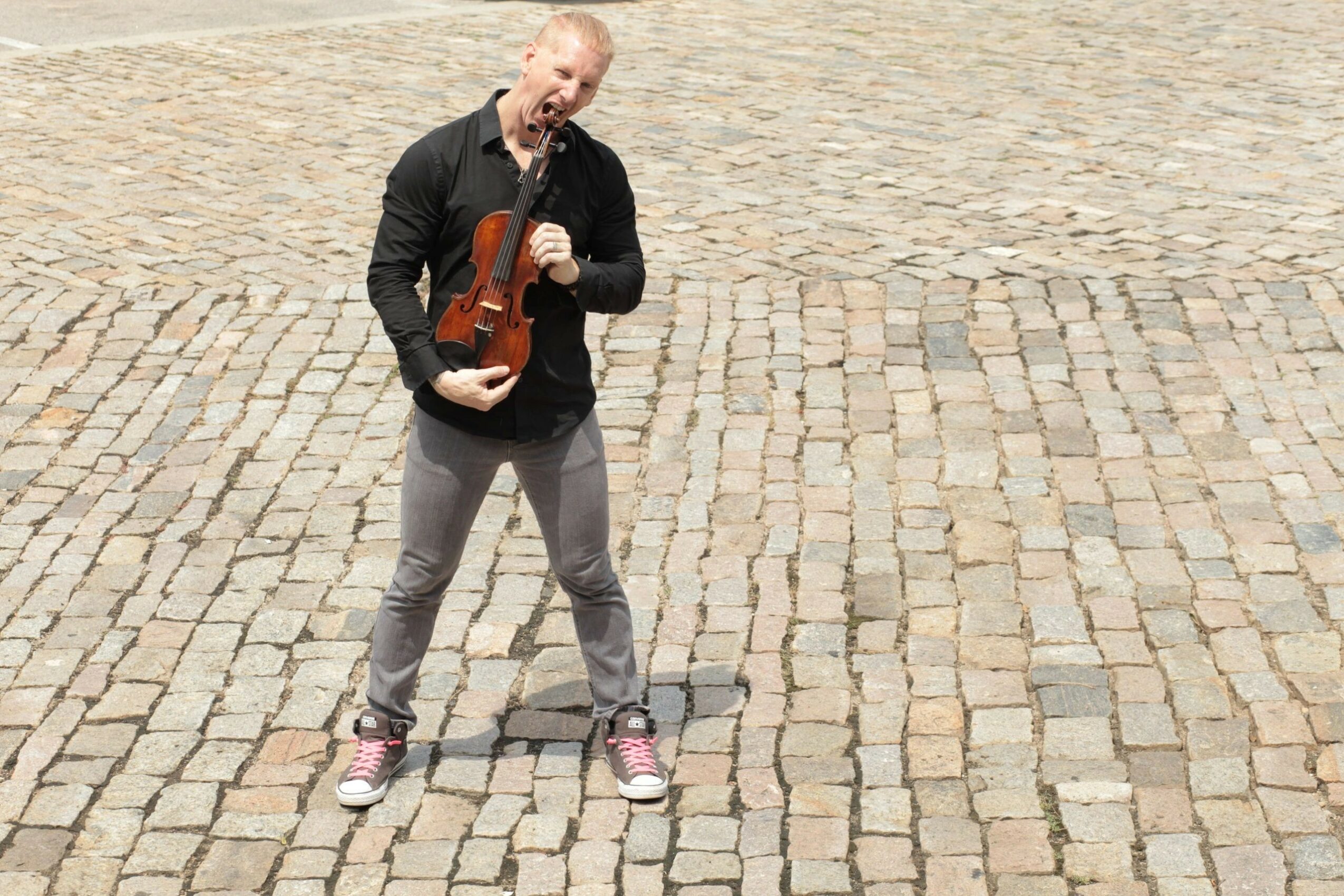 Suggest a Story:
 VoyageRaleigh is built on recommendations from the community; it's how we uncover hidden gems, so if you or someone you know deserves recognition please let us know 
here.