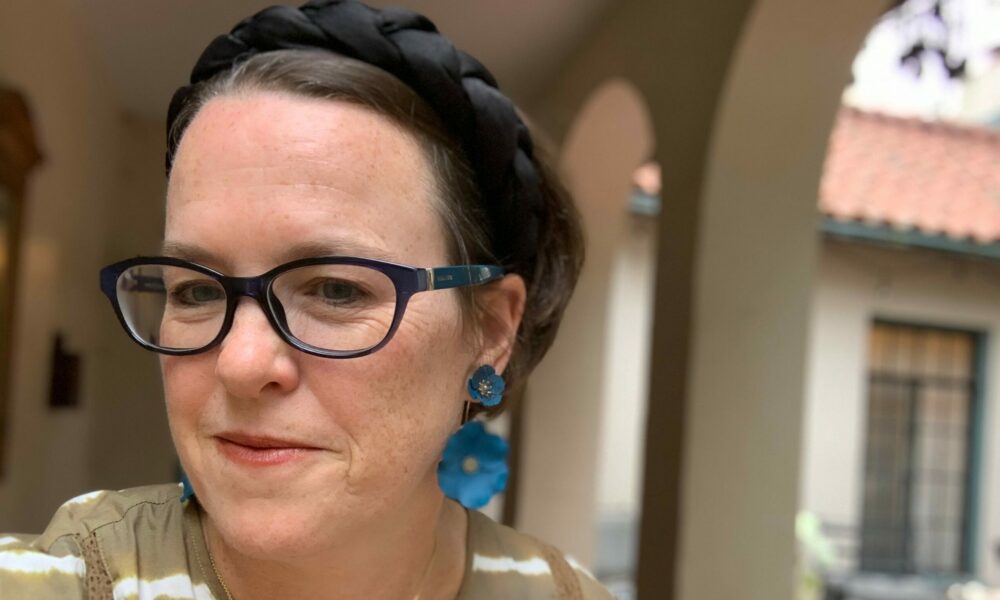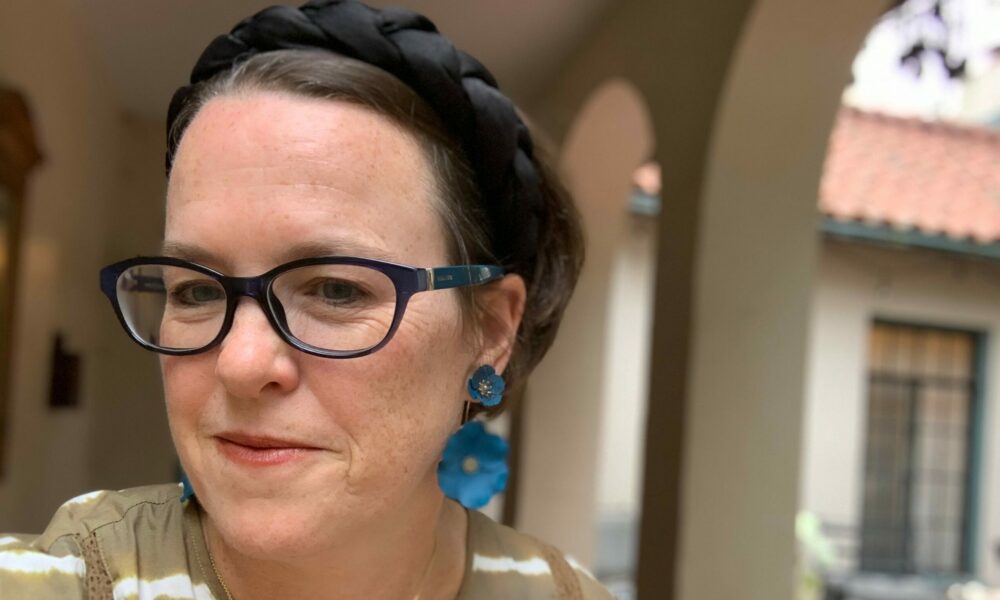 Today we'd like to introduce you to Sheila O'Rourke. 
Hi Sheila, please kick things off for us with an introduction to yourself and your story.
I spent my childhood drawing house plans. One of my favorite presents as a child was a drafting table, I received at age 10. I went to college for architecture but when I got there, I became intimidated by the ambiguity of a creative endeavor (how do you get an A?!) and switched to engineering, where there was no ambiguity! I graduated from undergrad in the 1990s when the software industry was taking off, moved to San Francisco, and started a career in software development. I weaved my way back towards designing for the human experience, as I specialized in information architecture and was a Design Director of large educational websites. I excelled in the creative science of designing cyberspaces but missed the tactile and personal experience of designing physical spaces. In short, I craved using all of my senses in my work – touch, talk, smell, sight, sound. Finally, I could not ignore my original calling any longer. I went back to graduate school and earned a Master's Degree in Fine Arts in Interior Architecture. My thesis was on the power of physical space to affect our well-being, based on the belief that the spaces we occupy have profound effects on our physical, mental and spiritual health. After a stint (4 seasons) as a designer for HGTV's Love It or List It, I started my own firm based in downtown Durham. My current work is a culmination of 3 decades of life experience. I have traveled extensively. I have lived in San Francisco, New York City, Paris, Vietnam, and Durham. I have done yoga teacher trainings. My superpowers are empathy, spatial geometry, and visual sensitivity, mixed with a strong dose of killer project management skills. I am energized and inspired by the puzzle of discovering my client's bliss, and then creating a home that manifests that state. I am a catalyst, I am an empath, I am a lover of textures, colors, and story. And I love love love what I do. 
I'm sure you wouldn't say it's been obstacle-free, but so far would you say the journey has been a fairly smooth road?
The biggest obstacle was ignorance! I am one of the few people I know that knew what I wanted to do when I was 18, but I did not do it! When I finally went back to school for design, I had three young children and lived an hour from the school that offered the degree. At many points along the way, I have wanted to drown myself in a project or an idea, but have hard stops for kid pickups, appointments, or meals! My kids want dinner every single day! Truly, the main obstacle I have run into is with having enough time to follow through on my ideas and build my business. 
Can you tell our readers more about what you do and what you think sets you apart from others?
I have deep confidence in my ability in three areas: project management, spatial planning, and client relations. The area that I feel a bit of imposter syndrome is in the artistic/creative realm. As with most imposter syndromes, the data doesn't necessarily support my doubt. I was a kid who always made things. In my 20's and 30's when I took a break from home design, I dove deeply into photography. Additionally, I have consistently had a toe in textile design – making much of my clothes in high school (every prom dress!), and now having a side pillow business. I have more ideas of things to make than I could make in three lifetimes. Yet, I still have always felt my worth in what I produce with my logical thinking skills. I was a very good student, a very good test taker, very good at math. When I started a career, I excelled at project management, regardless of where I was working. These are things that came easily to me and that the world celebrated. They were very seductive to attach to! In reflection, as a right AND left-brain person, my left-brain skills were a safer bet for my ego! Just like in architecture school when I didn't know exactly how to get an A in studio, it was very clear how to get an A in calculus. It has taken me years, over 20 yrs. from my first try at a design degree to my second attempt, to have the bravery to sit in the ambiguity of a creative discipline. There is not a path to success, not everyone will like my work, these are scary prospects! But I am at a place now where I can sit with discomfort and I see so clearly how much richer and deeply satisfying a life I can live if I allow myself to take the risk to put my creativity out there for the world to see and judge. The braver I am, the more I allow myself to not always get it right but to try new things, the more I grow creatively, professionally, and personally. 
What's next?
I have been working for other companies, either full-time or part-time, for the entire six years of my interior design career. In September of this year, I went fully on my own. I have six clients currently, which is a nice load, but I also have some infrastructure things I am working on. I have not done any marketing to date! I have been relying solely on word of mouth. Though that is a great way to garner business, especially in the interior design industry, I have a goal, by the end of this year, to set myself up to attract clients in other ways. I want to update my website, create yard signs and work on search optimization. Next year, with those things in place, I hope to have more clients to choose from. I would like to create a client base, not with more clients per se, but with more of the work I really want to do. I have the ability to hear anyone's style and make it happen for them. That said, I would like to work on projects where, though we are still creating a client's personal bliss, they have found me because of something unique about my style that they are attracted to. I think I do my best work when some of my most creative ideas, those from my soul, have outlets. 
Contact Info: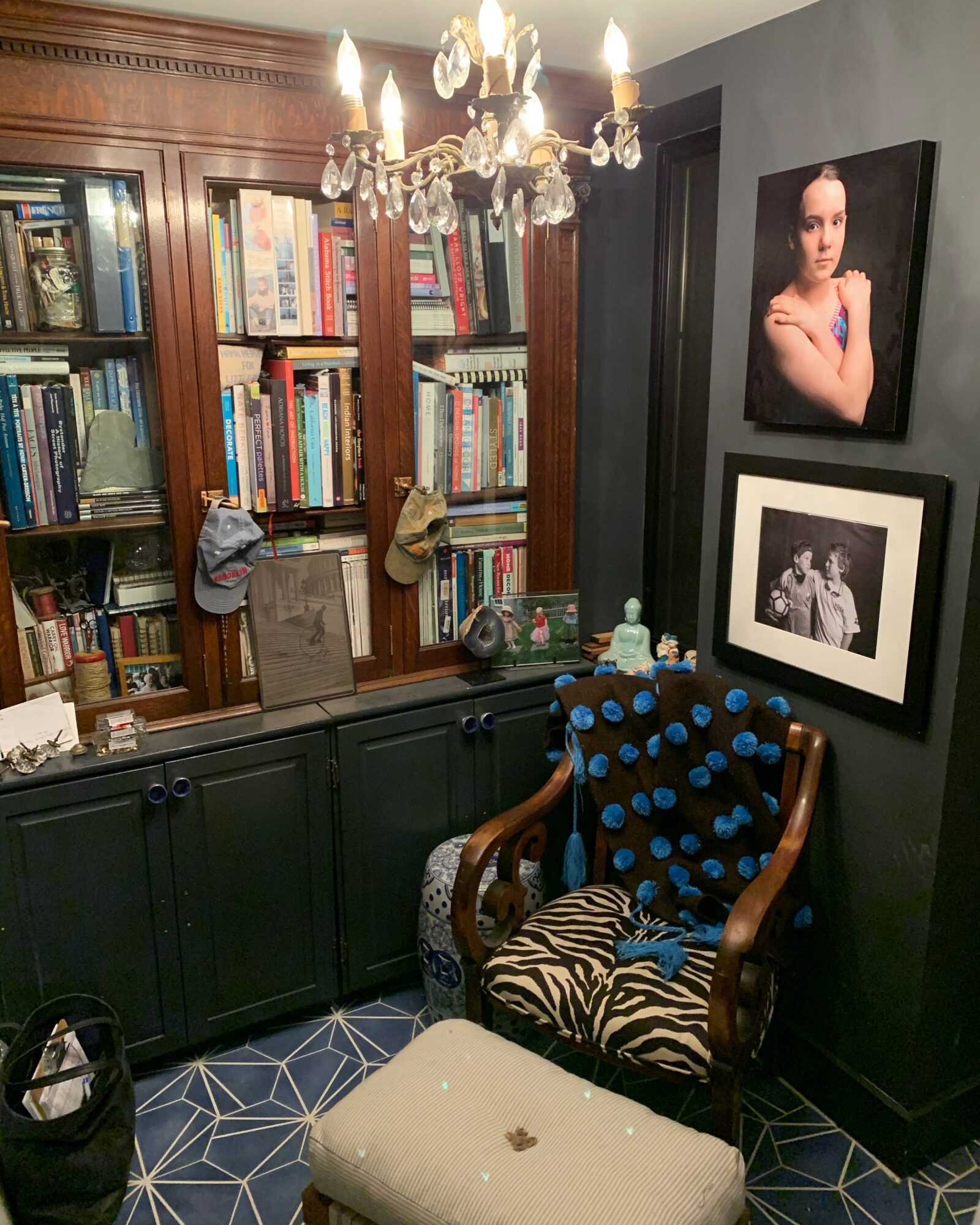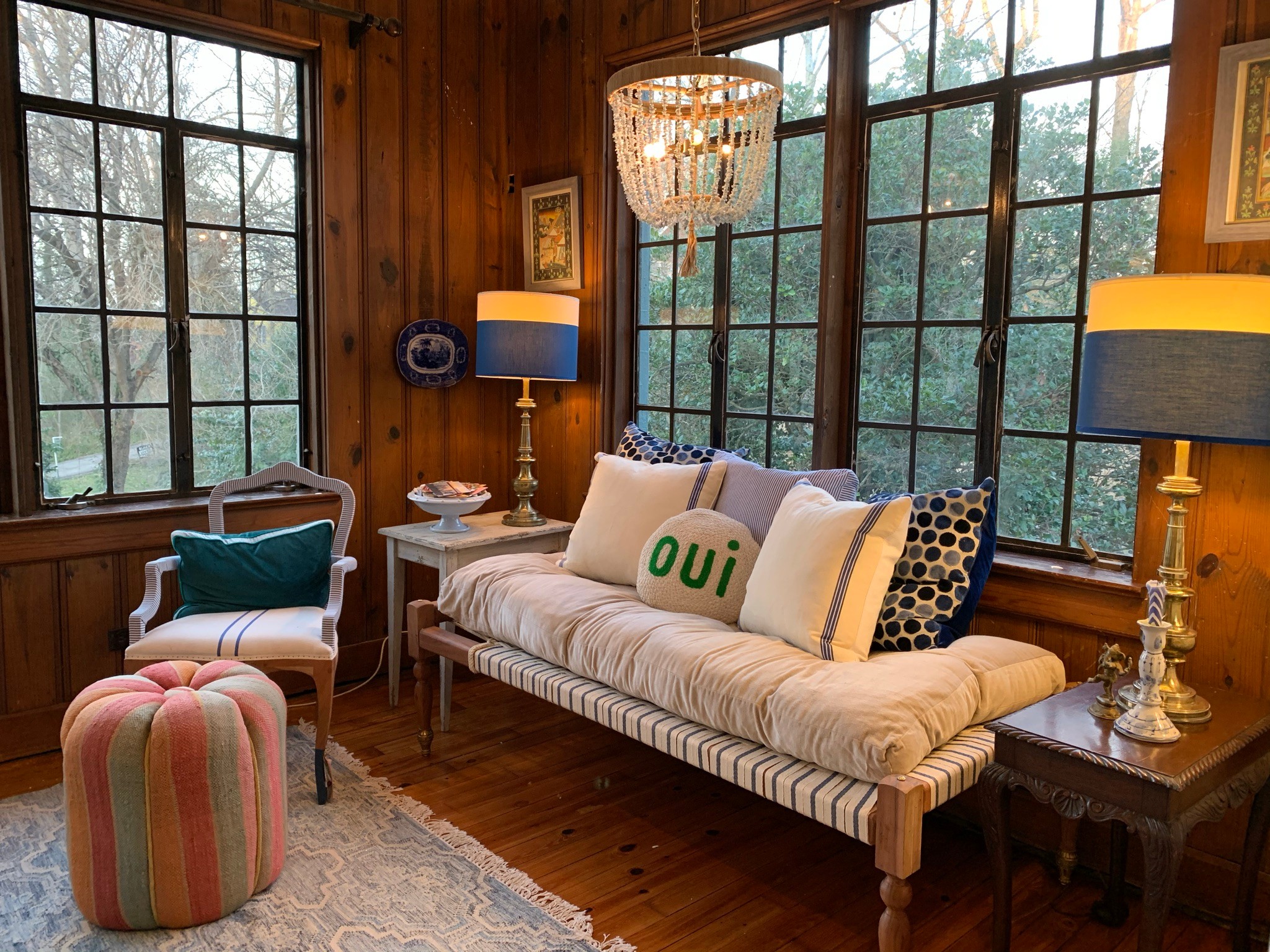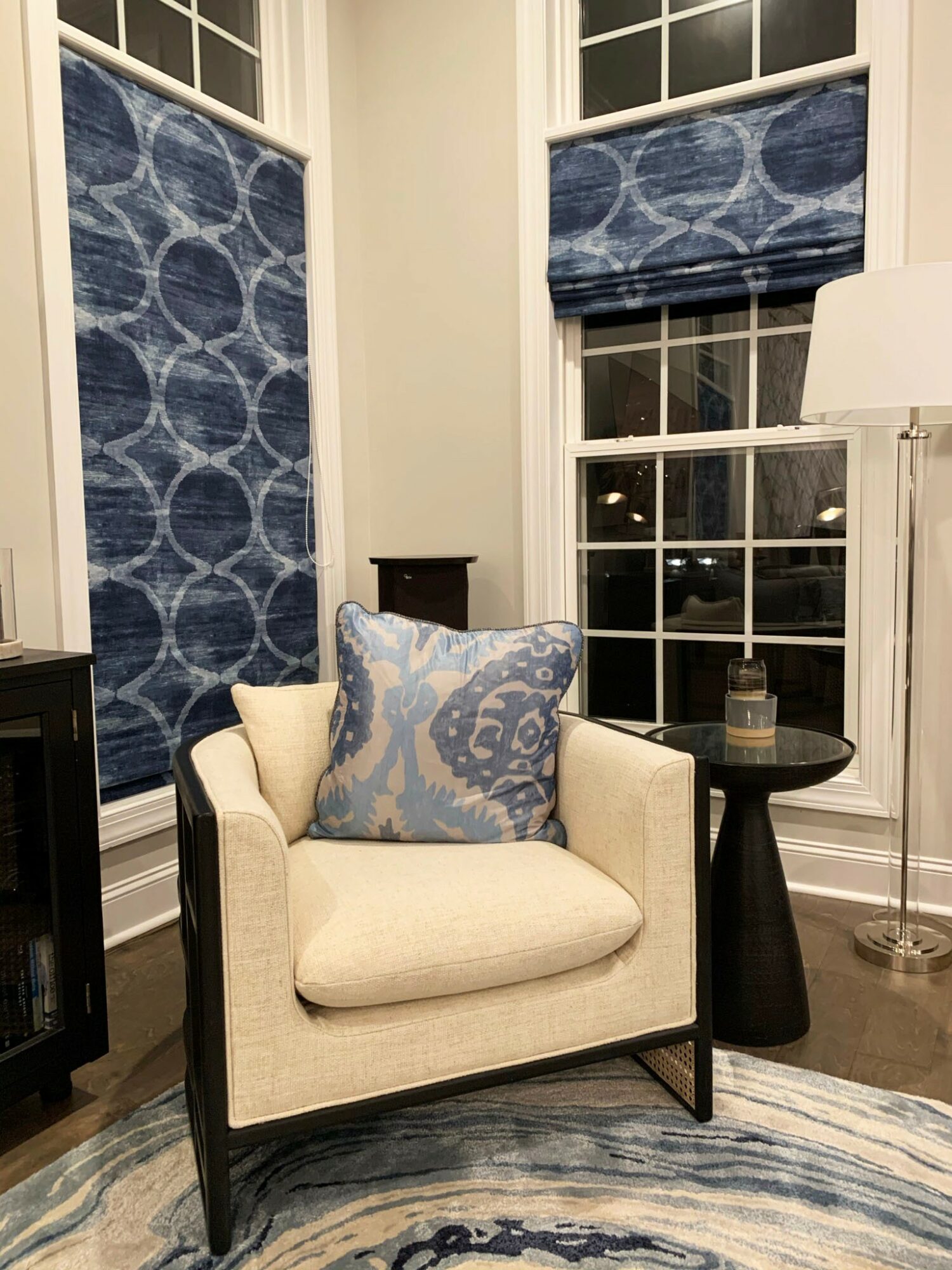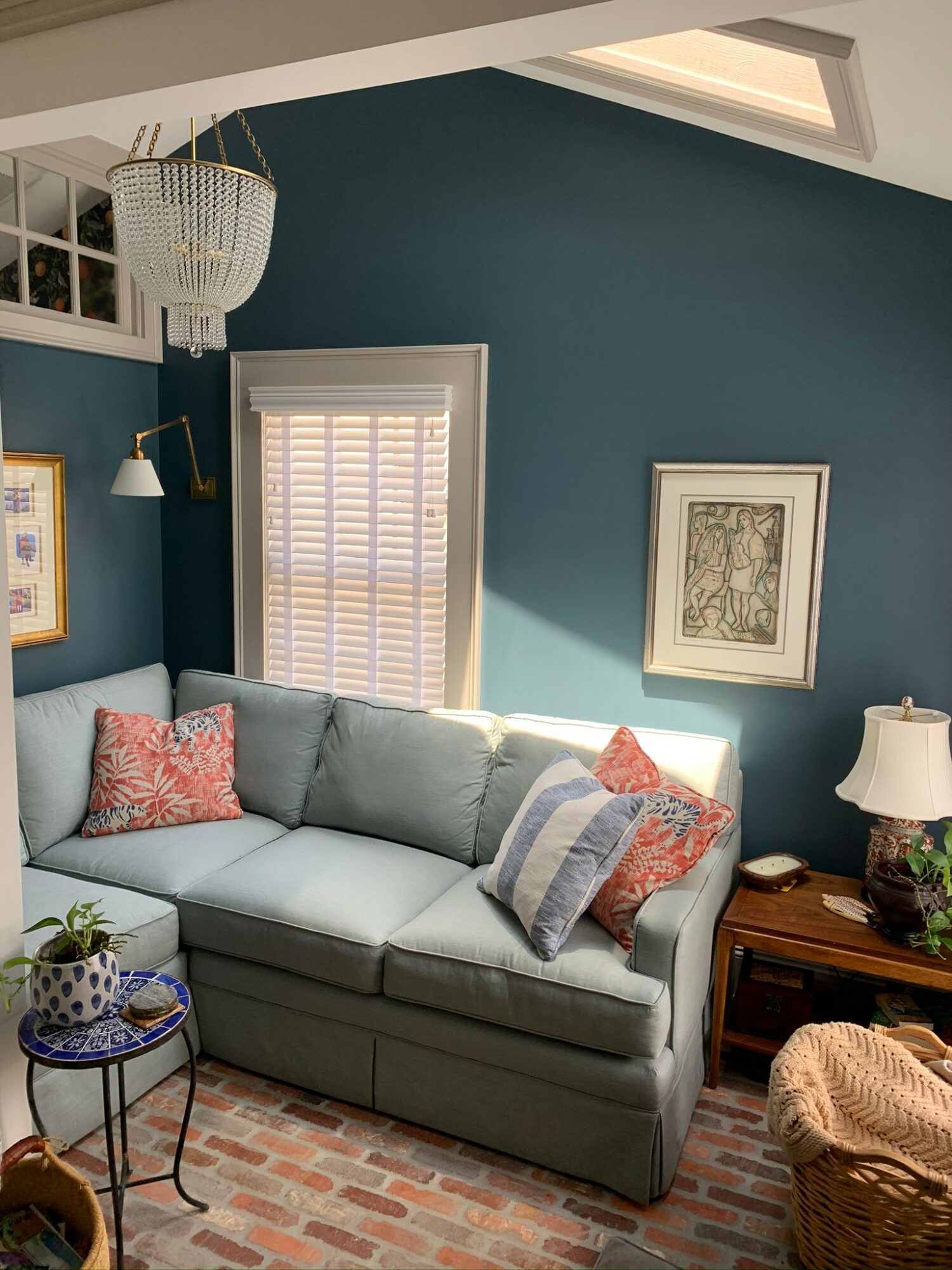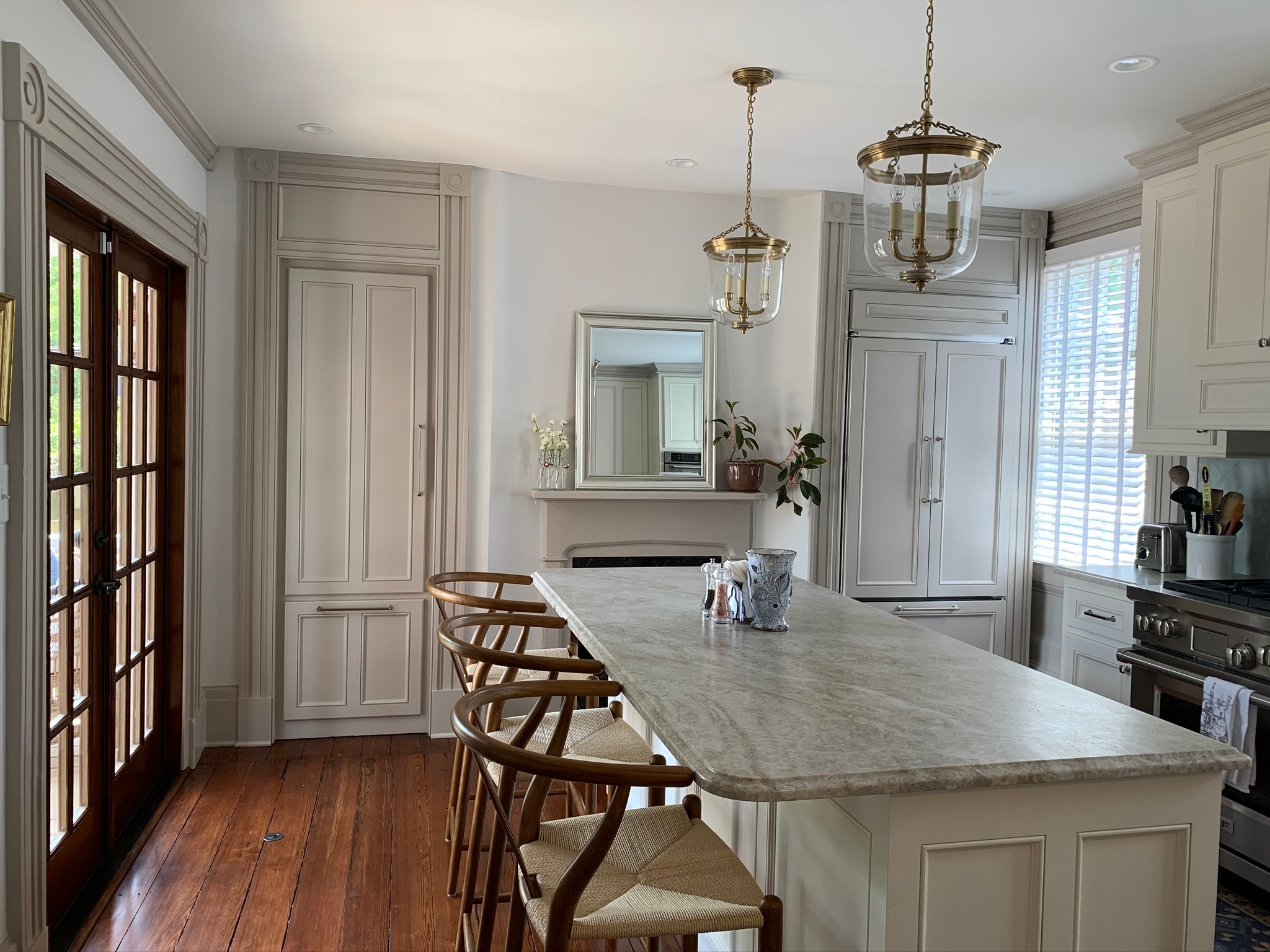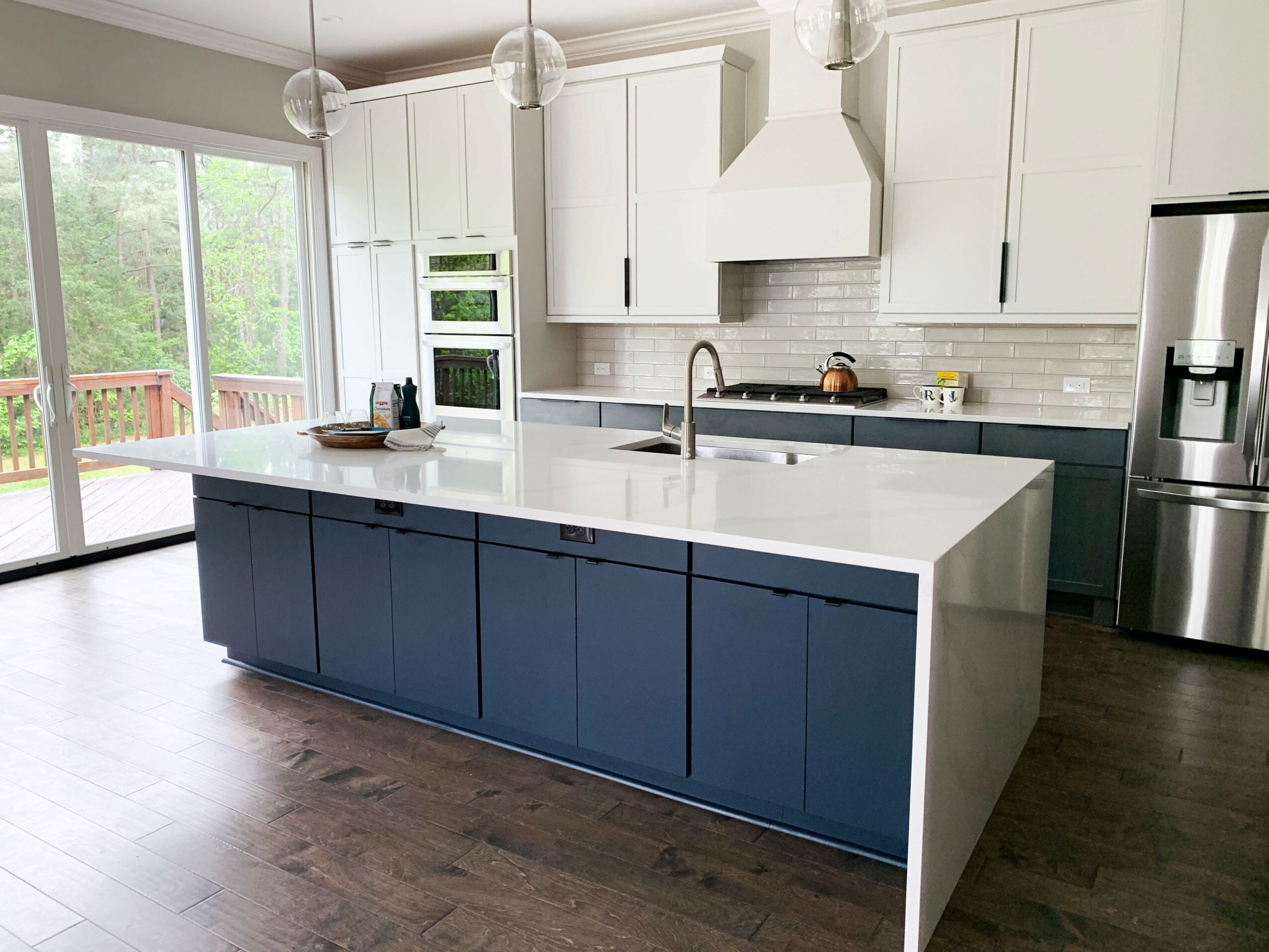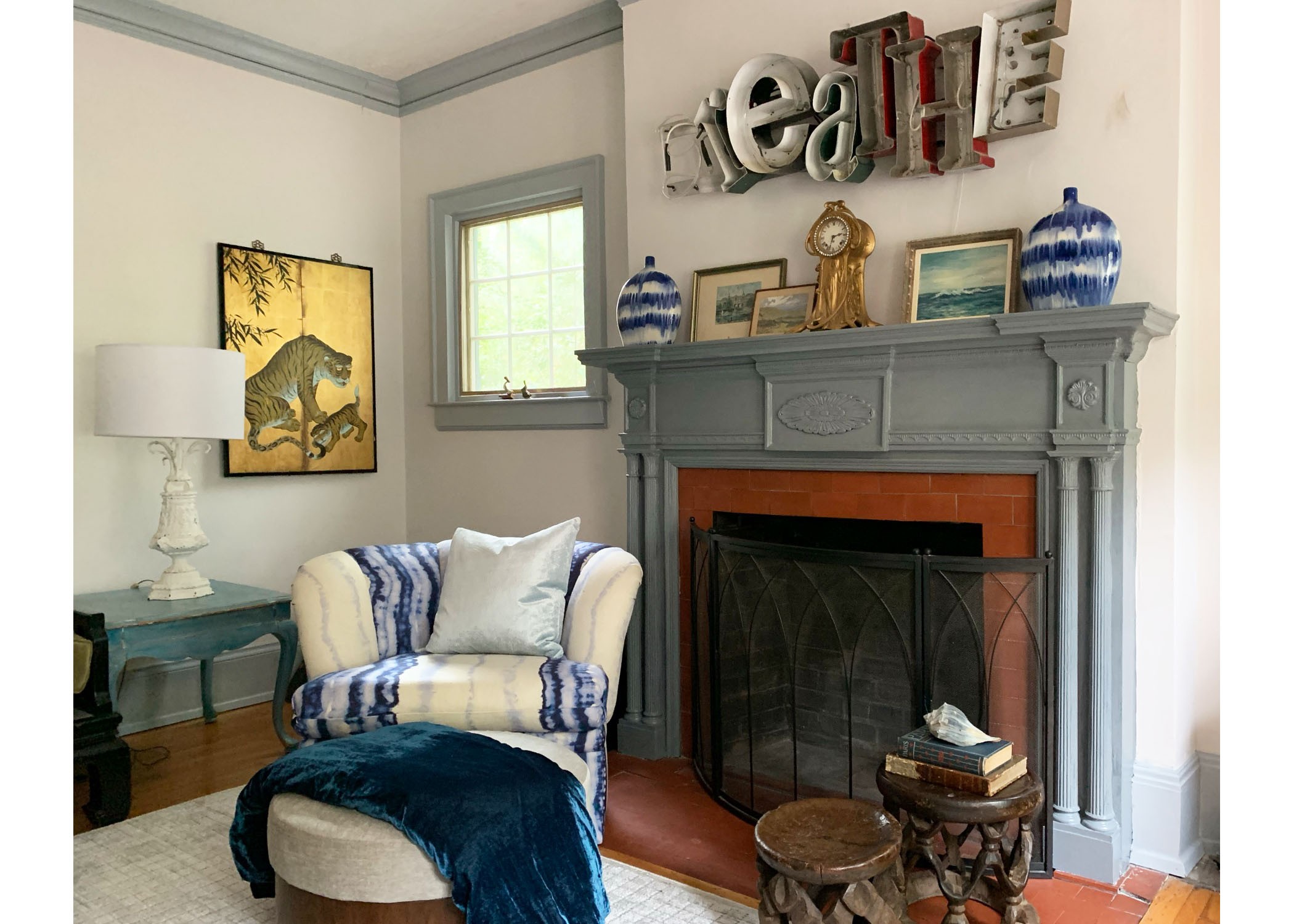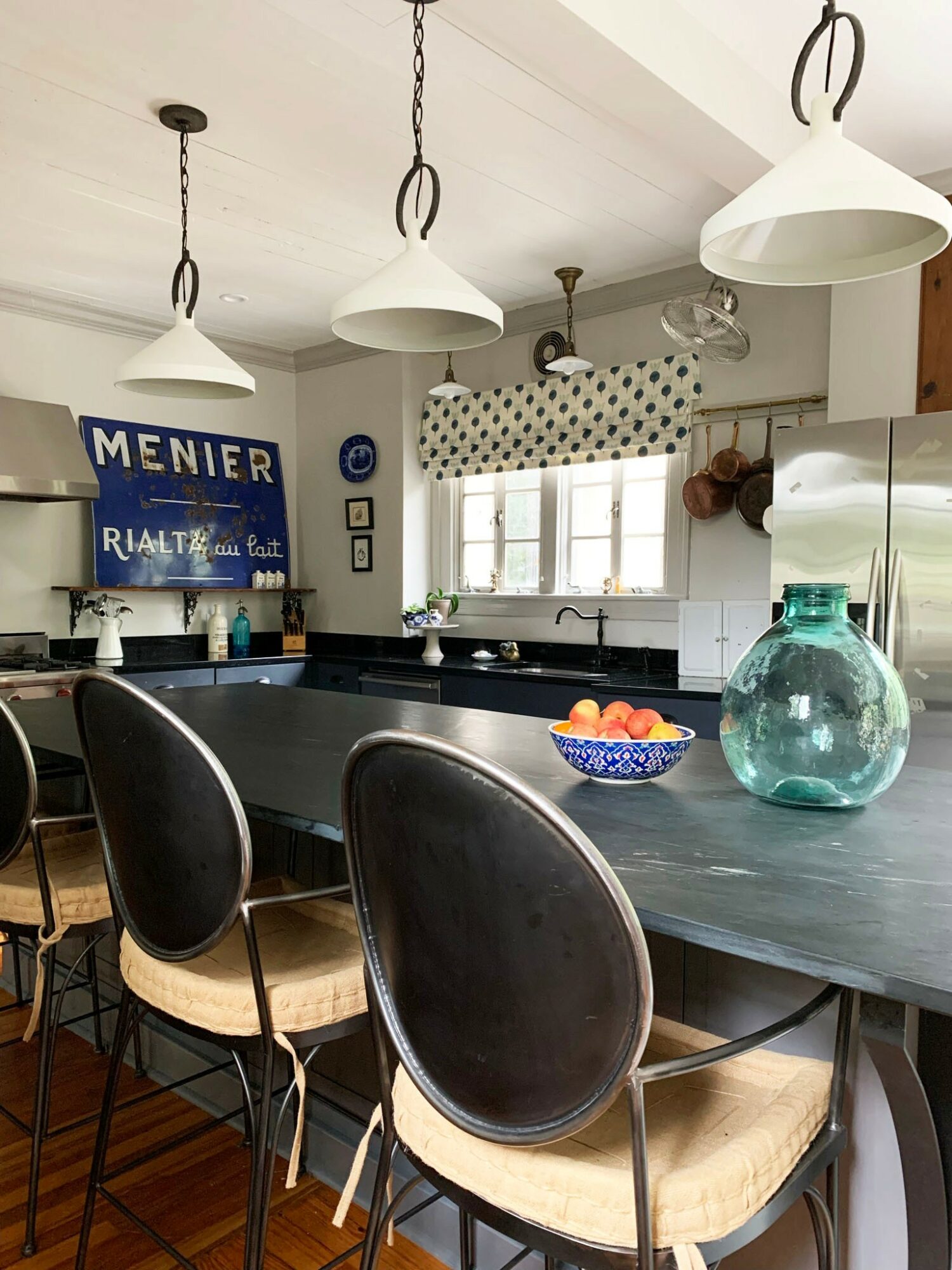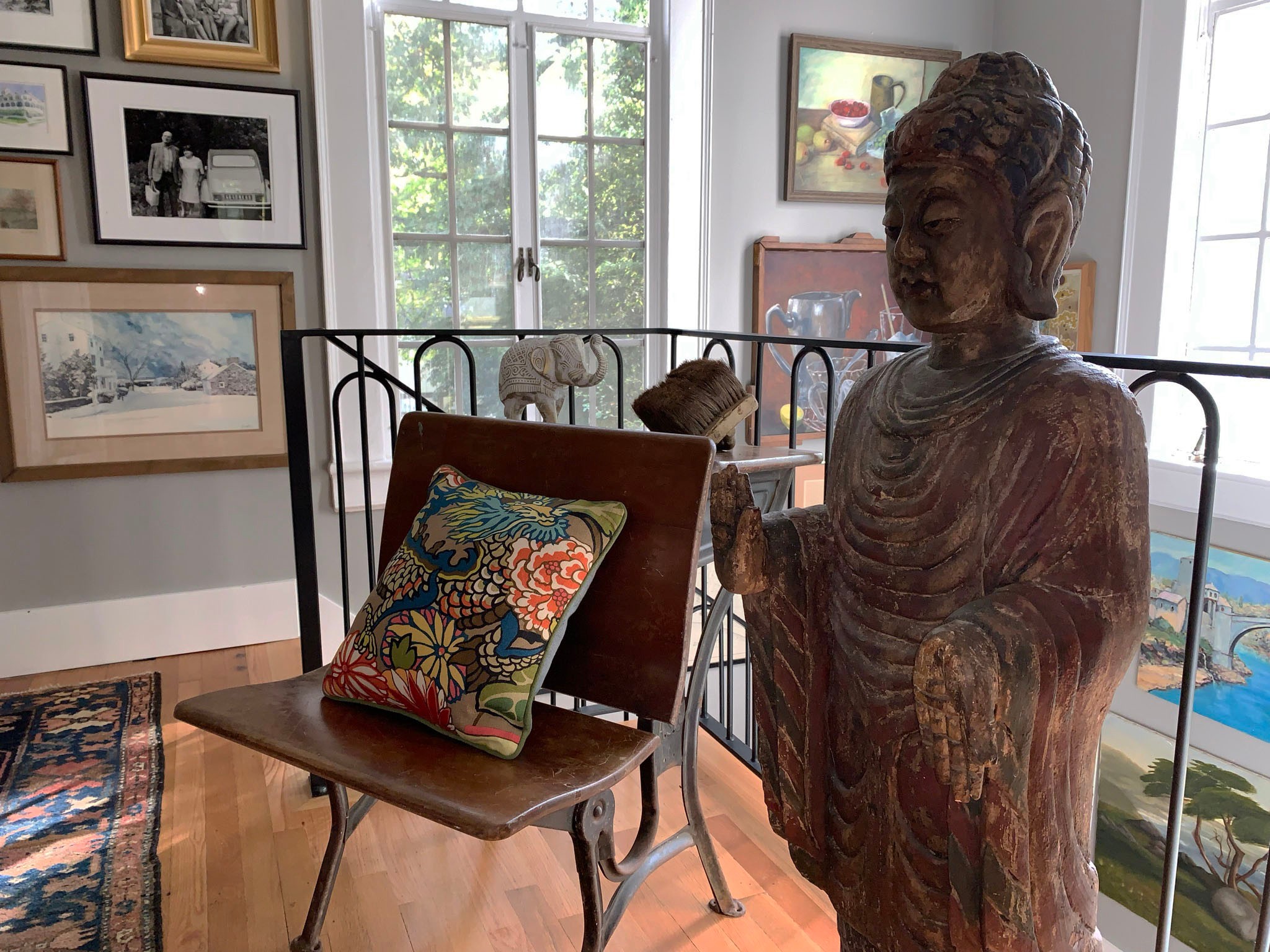 Image Credits
Sheila O'Rourke
Suggest a Story:
 VoyageRaleigh is built on recommendations from the community; it's how we uncover hidden gems, so if you or someone you know deserves recognition please let us know 
here.