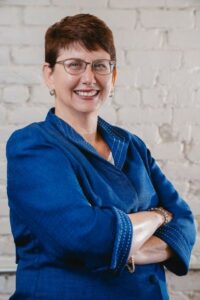 Today we'd like to introduce you to Leslie McMillan.
Alright, so thank you so much for sharing your story and insight with our readers. To kick things off, can you tell us a bit about how you got started?
You do not grow up wanting to be a benefits broker. It just sorts of happens over a period if you love what you do and do not leave for something less time-consuming or easier to manage. When I started back in 1982, I worked for BCBSMA, explaining what a Health Maintenance Organization (HMO) is, while at the same time HBO started creating lots of confusion between the two acronyms.
In the last 40 years, medicine has changed dramatically. People are living longer because of new meds, new treatments that have changed the health care system from treating acute health issues that killed you to one that now treats these same issues as chronic treatable issues. Advances in heart disease, cancer, diabetes, neonatal care, and mental health to name a few, are some of the successes we can celebrate, while at the same time recognizing that chronic care is and always will be expensive because while it does not cure the disease, costs increase occur because of the ongoing medical and medication treatments that these conditions require.
I have always loved working with the public and becoming a health insurance broker allows me to assist employers and individuals control their benefits costs. It also provided me with a way to become a "superhero" when I got a rejected claim paid or enrolled someone with a major health issue. I love being a "solutionist" and using my skill sets to explain the very confusing world of deductibles, coinsurance, and out-of-pocket expenses in a way that makes sense to the average person.
In 2006, after years of working in Maryland, my family elected to leave the beltway and move to North Carolina. I found that many of the benefit consulting jobs required traveling for over an hour in one direction. That is when I started LSM Insurance Associates. In the beginning, I had multiple small group clients but as healthcare.gov grew, many of these under 50 employers abandoned offering group health coverage so my practice changed. When going into business, a wise woman once told me that you need to be flexible and recognize that what you think your business will look like in five or ten years will likely be very different than reality.
Over the years, my path took me from insurance companies to international consulting companies. I learned to present changes in an employer's health plan to employees that sometimes were passive-aggressive in their option of said changes. I did enrollment meetings at a pickled egg factory during full production (yep, hold your nose while speaking is an acquired skill) and worked to obtain care for individuals that were declined by insurers when the state-funded risk pools were established. In 2014, healthcare.gov started and since then, I have focused on assisting individuals under and over 65 secure health insurance one family at a time.
How is it that I am still in business 15 years later, growing my practice at a faster rate than ever before? I think that three things have made the difference. Adapting to the many changes in the market, building and maintaining strong referral partners, and being responsive to client needs. There is also a fourth reason. NEVER, EVER QUITTING. I will not say that the last 15 years have been easy but after COVID, I have realized something that I had not considered. I have always enjoyed working with my many clients and their families over the years. I just never considered that the path I took would provide me with a business model that would be viable during a national pandemic. In fact, through screen sharing services, like Zoom and Join.me, I was busy most of the time. I saw an increase in growth of over 20% over past years in large part due to my clients and business partners referring me to their friends and family.
In 2021, I will celebrate my 32 anniversary with my husband, Mike, enjoying our daughter finish her senior year at Lehigh University in PA and hopefully lose some weight. I plan on continuing to help clients enroll in Healthcare.gov and Medicare while working closely with my medical carriers, Aetna, Ambetter of NC, Blue Cross of NC, Bright Healthcare of NC, CIGNA, Humana, United Healthcare, and WellCare. I hope to bring more products to market that will support and protect my clients from financial disasters.
Looking back, I have grown both personally and professionally and am proud that I have a reputation for ethical practices, developing amazing relationships with clients and vendors, and learned that I can do anything if I dedicate myself to always growing always.
We all face challenges, but looking back would you describe it as a relatively smooth road?
Changing from a group benefits broker to an individual benefits broker was not always financially easy. There were many years when a job outside the industry seemed like the next step if I couldn't sustain the revenue. Looking back, I know that God had me covered as there always seemed to be a new opportunity or revenue stream that showed up to take me through the challenging times.
Being an entrepreneur is not for everyone. Selling, networking, managing the financials, doing your own marketing, and handling most customer service challenges can make you wonder if it's all worth it. It takes a very determined person to keep moving forward when it seems that you feel like your not making the headway you want. Thankfully, through some great mentors, business partners, amazing networking groups like Women in Networking, someone will give you the right connection, the right inspiration, and/or the right kick in the butt you need to keep going.
Working for oneself is something that takes discipline and drives and is not for the faint of heart. Only by setting goals and meeting deadlines and working more than most to you grow your business.
Alright, so let's switch gears a bit and talk business. What should we know?
LSM INSURANCE ASSOCIATES was established in 2006. I started it after moving to NC from Maryland after working for a consulting firm that just wasn't a good fit. I never thought I would ever work for myself having always appreciated the security of a paycheck and health coverage but sometimes circumstances dictate making a bold move. Having a supportive spouse and having always been an independent person, my practice grew rapidly, working with a good cross-section of small employer groups. That was until 2014 when healthcare.gov started. Over a period of three years, most of my group clients fell away, being acquired, or closing their doors, or just deciding to no longer offer health coverage to their employees. That's when I had to retool my practice and focus on individual benefit coverage. Over the years, I worked for several life insurance carriers and ancillary carriers as an independent consultant because health insurance sales and commissions were not enough to sustain me and my family. As I look back, I recognize that this training was so helpful to round out my business in the years ahead.
Since 2014, I have earned the designation as an Elite Circle Broker, awarded to me by the Centers for Medicare and Medicaid for having enrolled over 100+members each year,
Given my professional journey as an employee of both health insurance carriers, independent consulting firms, life insurance companies, I have developed an in-depth knowledge of employer's benefit options and can help individuals evaluate whether COBRA, Healthcare.gov, or a Short Term catastrophic medical plan is the best option. Taking into consideration costs, benefits, current health, and prescriptions, we can usually figure out a solution that makes sense. Through the many, many meetings I have had, I have learned how to explain complex concepts like out-of-pocket maximums, ACA subsidies, and Medicare eligibility that seem to resonate with people. I can say this because of the positive testimonials that I have received through Facebook, Linked In, and GoogleMyBusiness which currently showcases 50 five-star reviews. I believe that my willingness to educate, not sell, my empathy for people, and my honesty in telling someone they should buy their COBRA option while proving clear thoughtful insight, has helped my credibility as a person who is engaged with her clients.
I love what I do and the fact that each day, I am talking to people that are looking for direction and support. I am proud of the work that I have done over the last 15 years and that I have a stellar reputation to the point that people call me over the years whenever their employment situation changes. I love that I represent 50+ life insurance carriers and can provide anyone, even those with incurable diseases, some level of life insurance. One other product that I think has a lot of merits is my accident protection coverage which can pay your deductible if you have an accident and seek care within 72 hours at a doctor's office, urgent care, or hospital. With health plan deductibles, hitting $5000+ per person even for accidents, this plan can give a family with kids in sports peace of mind knowing that they don't have to go on a payment plan because "little Dyan" got hurt while playing soccer.
I do not charge a consulting fee when reviewing a client's medical, medicare, or life insurance needs and I can meet either in person or through screen sharing software.
What's next?
I would like to increase the number of individuals that view my Medicare 101 class on the first and 3rd Tuesday of every month at 7 pm via Zoom. Individuals interested in attending the class can go to https://www.lsminsurance.net/events to sign up. I would love to work with the public answering questions about benefits concerns via a podcast or radio venue if the right opportunity presented itself.
Contact Info: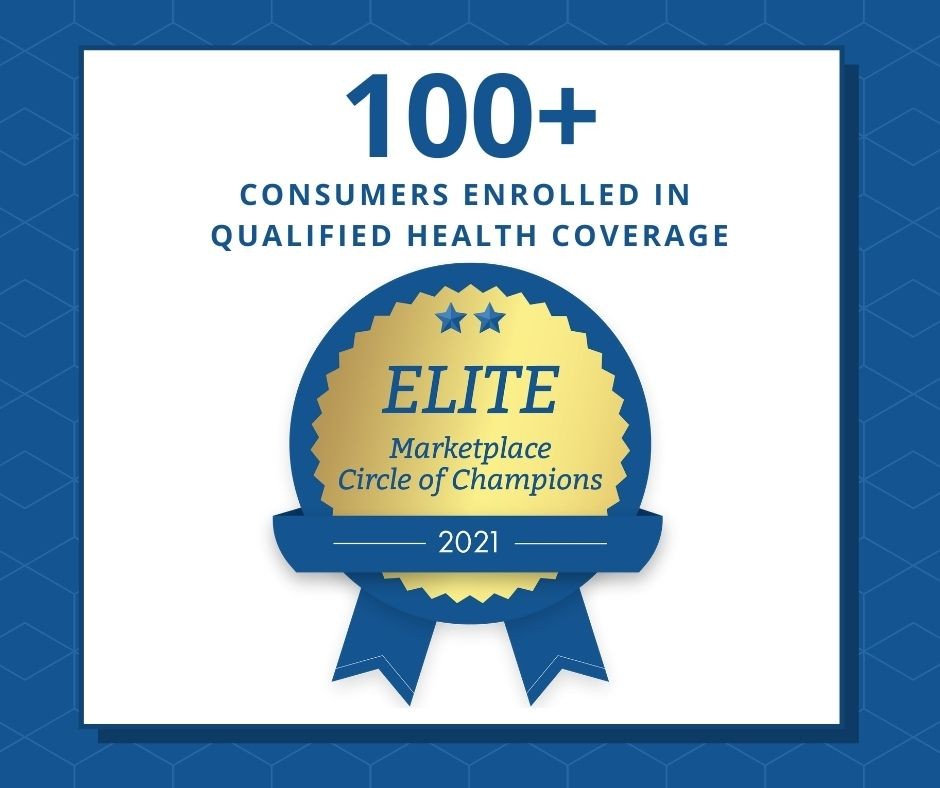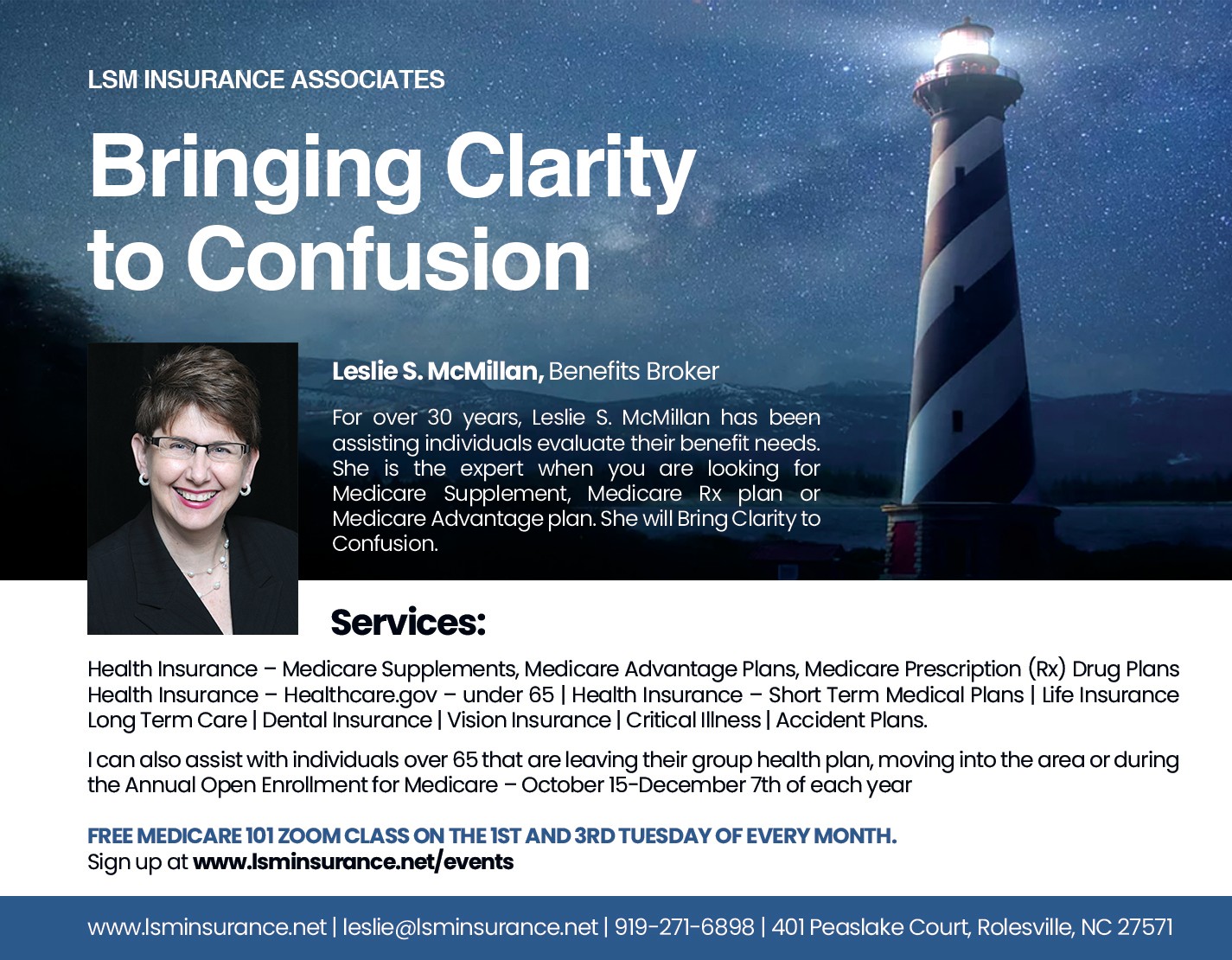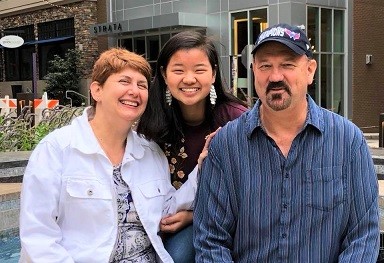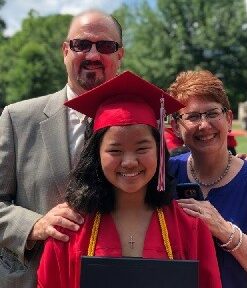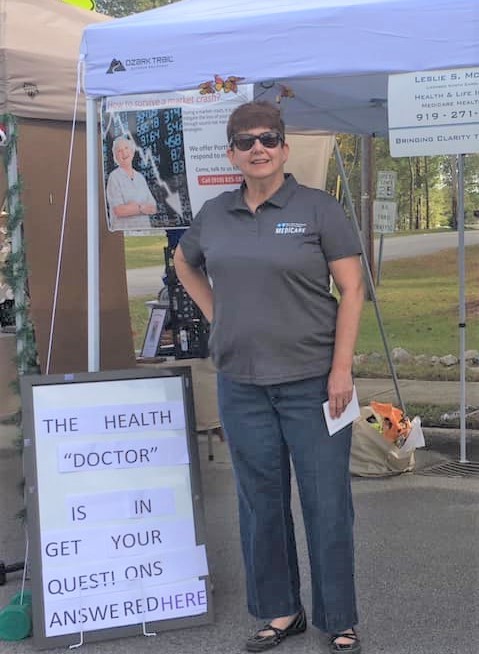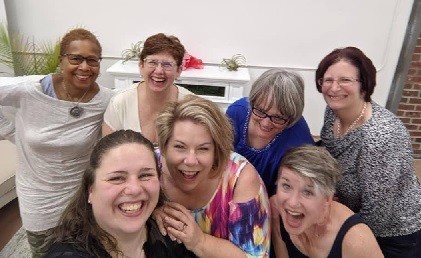 Image Credits
Headshot: Mirabela Kruger: Fofia Studio Creation LLC
Suggest a Story:
 VoyageRaleigh is built on recommendations from the community; it's how we uncover hidden gems, so if you or someone you know deserves recognition please let us know 
here.