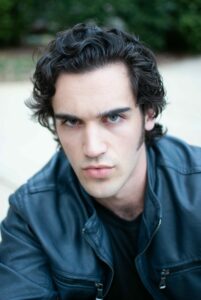 Today we'd like to introduce you to Jason Damico.
Jason, we appreciate you taking the time to share your story with us today. Where does your story begin?
I'm a proud Raleigh native and grew up in an art-appreciative household.
My mom played classical piano from an early age and my Dad played guitar in various bands throughout high school. They both pursued careers outside of the arts but always encouraged and supported me in my creative proclivities and endeavors.
There were always instruments laying around the house. I began tinkering around with the piano as a toddler. But ultimately, I showed an innate love for percussion and drumming—so my parents started taking me to drum lessons at around four years old.
My first professional acting job was, of all things, as a baby model at 18 months old. Someone approached my Mom and said they needed a mother/infant pair for a magazine shoot. So that was my first official paid gig! I still find that funny to this day.
Mom had gotten me into some reputable agencies in NC. I continued to build credits as a childhood actor for both regional and national TV commercials and films. I enjoyed taking classes and performing in Raleigh's own productions at Theatre in the Park, Raleigh Little Theatre, North Carolina Theatre, etc. They played a tremendous part in my training and development as a performer.
A big music "a-ha" moment for me happened when I was 12 and my Dad introduced me to Deep Purple. We were going on a road trip and stopped at a Barnes & Noble to pick up some music for the drive (this was at a time when they still had many CDs for sale). I remember him just scanning an album with five dreary and out-of-focus figures on it. He put the headphones on me as Highway Star faded in and my mind immediately exploded. I was like, "whatever this is, I have to do it."
In high school, I started to play guitar more and became obsessed with Stevie Ray Vaughan. I wanted to be him. Looking back on it now it was kind of hilarious. But I was the kid literally up until the wee hours of the morning on school nights playing along to his records. I'd watch videos of him on YouTube set at half-speed with the screen flipped upside down—this way I could study every subtlety of his hands from his POV. I was hooked.
After high school, I took a gap year to just record and play music. I had formed The Jason Damico Trio when I was 16. Eventually, it would become Jason Damico & The New Blue—the name that still stands to this day. We were playing anywhere and everywhere in the Triangle just trying to gain traction and experience. Around that time, I also won my first Carolina Music Award for Youth Male Artist of the Year in 2011.
At 19, I self-produced/performed and released my first record Blood, Sweat & Blues. This would eventually land me a management deal in NYC as well as help me acquire contacts within the Triangle Blues Society. I won The Triangle Blues Society Solo Challenge in 2014 and advanced to compete at the International Blues Challenge in Memphis, TN.
Towards the end of my gap year, my pro-education parents lovingly coaxed me into obtaining a college degree. They always told me, "we don't care what you get it in, but you're getting something—you'll always have it in your back pocket." And with folks that are literal part-shareholders of your business, I figured it wouldn't be wise to ignore such an admonition.
I had toured Berklee College of Music in Boston, Julliard, and PACE in NYC, but the atmospheres just didn't feel quite right for me. I was a homeschooled kid throughout most of my life, so I wanted something much more flexible than I could do on my time while pursuing my career and building credits. Hence, William Peace University's School of Professional Studies Program in Raleigh came into the picture.
In 2013, I enrolled in WPU's SPS program, which essentially allowed me to obtain a Bachelor's in Business with a Focus in Leadership entirely online. This would allow me to travel freely back and forth from NYC during production pilot seasons as well as tour with the band.
It took me nearly six years to finish my degree while continuing my career pursuits—but I was able to graduate Summa Cum Laude while also maintaining enough music industry presence to take home another Carolina Music Award for Rock Male Artist of the Year in 2015.
After graduating from WPU in 2019, I was ready to take on the world. With classwork and exams finally behind me, I was in the process of fully relocating to NYC as well as looking forward to touring the US blues-rock circuit with undivided attention and commitment.
And then the pandemic hit.
While the world was shut down, I tried the best I could to stay positive and productive. I had already started The Jason Damico Show in 2019—but in 2020, I saw a tremendous opportunity to keep the momentum moving via Zoom.
The show became a life-saver. Not only was it a way to document stories of incredible artists and creative entrepreneurs in NC, but it also built relationships internationally. Over 130+ episodes in, I have learned so much from a diverse pool of talented people—from all walks of life. It has single-handedly been one of the biggest blessings for me personally and professionally.
Throughout the pandemic, I also wrote/recorded new music and produced other artists remotely. I landed some great UGC commercial contract work for companies like TikTok, 1-800 Flowers, Wolf & Shepherd, Adobe, and many other great brands.
As things began to slowly open up again, I was fortunate enough to work with legendary blues-rock icons such as Eric Gales, Gary Hoey, Kenny Aronoff, etc. on some recent single releases—one of which would garner a new career milestone with four GRAMMY® Considerations.
I'm constantly juggling a multitude of opportunities spanning different sectors within the industry. I'll be honest, sometimes I wish I wasn't as spread out as I am. It's a lot to manage even with multiple managers and agents working alongside me. But I always knew from a young age that I would never work a traditional 9-5 and the only desk you'd find me behind is one with a recording console on it.
The bottom line is I love what I do—even if I don't know exactly what it is that I do at times. But that's precisely the magic of the arts and entrepreneurship. And all of my fellow artists reading will know exactly what I mean when I say that "you don't choose this path—it chooses you."
We all face challenges, but looking back would you describe it as a relatively smooth road?
The entertainment business can be a ruthless animal—there's no doubt about it.
If you want success in this line of work, and in life in general, you're inevitably going to have to take a bunch of hits and just continue to get back up and press on.
I've had my fair share of rejection, heartbreak, and failure just like anyone else. Life's always going to throw you curveballs. But for me personally, some of the toughest challenges I've had to face in my life weren't even related to the industry.
When I was 14, I endured a bizarre fishing accident that caused permanent trauma and damage to my right eye—nearly blinding and maiming it. It required major reconstructive surgery and a convalescing period where I wore a patch for over six months.
During that time, I really couldn't do much and had to keep my heart rate and activities low due to the healing scar tissue. A team of optometrists and surgeons at Duke had to examine me daily. I couldn't read nor bend over and pick anything up over five pounds. All I could basically do was lay upright in bed and listen to music.
And then something supernatural happened.
I remember one day specifically I was listening to a Police album in my headphones and suddenly started hearing "everything at once." It was as if an imaginative cloth had been unveiled from my sense of hearing—ultimately enhancing it.
Once I recovered and started attending high school that fall, it was determined by one of my music teachers that I knew college-level music theory without ever taking any formal melodic theory courses. Still to this day, I can't really chalk it up to anything other than something miraculous. That was really the catalyst that drove me deeper into guitar, songwriting and finding an eventual fascination with the recording process.
Another health situation happened a few years later when I contracted giardia at 17. This was also bizarre because only 1 in about 250,000 people in America contract the condition per year and it almost always traces back to visiting a third world country or drinking dirty water while camping. I had done neither of those things.
I lost over 25 pounds in a little over a month. It took what seemed to be a dozen doctors to properly nail down a diagnosis. Ultimately, it would take approximately two years to truly recover from it. It was a period in my life filled with tremendous anxiety, depression, and malaise—basically an existential crisis and breakdown.
My body was shot. I wasn't well enough to return back to school senior year and homeschooled it out (I attended Northwood High in Chatham County from my freshman to junior years). As bad as it was though, that time awakened and transformed me spiritually. I wouldn't trade it for anything and it stretched me significantly as a human being.
I've also unfortunately lost a lot of young friends at an early age. My best friend of 16 years from childhood died from brain cancer when I was 23. Soon after, I'd lose another two to tragic car accidents and another to a shockingly unexpected suicide. It's all just sad and inexplicable. Not a day goes by where I don't think about them.
Alright, so let's switch gears a bit and talk business. What should we know about your work?
The three main career passions in my life are music, acting, and production.
My umbrella company New Blue Entertainment, LLC handles my intellectual property as a recording artist/creative while also operating and managing a multi-room recording studio and production house located in the Triangle near Jordan Lake. It also serves as a label and oversees coordination for all live music events and touring for Jason Damico & The New Blue.
I started dabbling in music production after having a few negative experiences early on with outside producers. At around 15, I began building my own recording studio. I did everything I could to push myself more and more in learning the process.
I told myself that I would always be "the artist's producer" and proudly adopted that mantra because I wanted to treat every artist with empathy and respect.
I'd further learn how to do this at Manifold Recording Studios in Pittsboro, NC—which I was blessed to intern at for a little over a year while in college. Working in a world-class environment like that helped me develop and refine proper studio etiquette, problem-solving skills, and overall understanding of the music production process.
As a songwriter and recording artist, I resonate most with organic music—specifically rock and blues. But I love all genres. I just try to take a little bit of everything that I like and create something with a touch of originality. A great song is a great song—especially when it can effectively communicate and inspire others in some way, shape, or form that is relatable.
Growing up as an actor, I always felt comfortable in front of a camera and on set. I've also spent a significant amount of time behind the camera directing various projects as well as editing in post-production. Wearing so many different hats generates an experiential advantage.
There's so much that goes into the medium of film and on-screen storytelling. The more you know, the more value you can provide us as a creative asset, and the more respect/awareness you can have for everyone else involved in a project.
As a content creator, I have a huge passion for documenting people's unique stories and experiences. The Jason Damico Show is a platform that focuses on the artistic and entrepreneurial community of the Triangle—conducting interviews in an informal yet educational and entertaining manner.
Guests have often praised the atmosphere of the show to be "healing and therapeutic"—propelling positivity into the often-negative saturated space of social media. I take great pride in effectively creating a safe space for talented people to express themselves so freely.
Ultimately, I've been fortunate enough to build and continue to shape a career that is dynamic with complementary passions. There's music ubiquitously in films and TV. There are infinite performance aspects required in music. And both art forms rely heavily on production savviness, conscientiousness, and core competencies within various content creation skillsets.
Comfortably interweaving and combining those skillsets and experience banks is probably what differentiates me (and my team) the most within the arts & entertainment industry.
What's next?
I look forward to releasing another single that I've had the pleasure of co-producing and collaborating with Eric Gales on.
We've got some talented artists coming through the studio that I'm thrilled to be working with and producing. I'm currently working on multiple film/TV projects that are either in the process of wrapping, still in production, or beginning production throughout 2022.
The calendar is filling up again post-pandemic with the band playing live shows and we are in the process of putting a regional tour together for later in the year.
The Jason Damico Show is still burgeoning with fantastic guests on a regular basis and I'm surrounded by great business partners, collaborators, and overall members of the NC arts & entertainment community. I'm truly blessed!
Contact Info: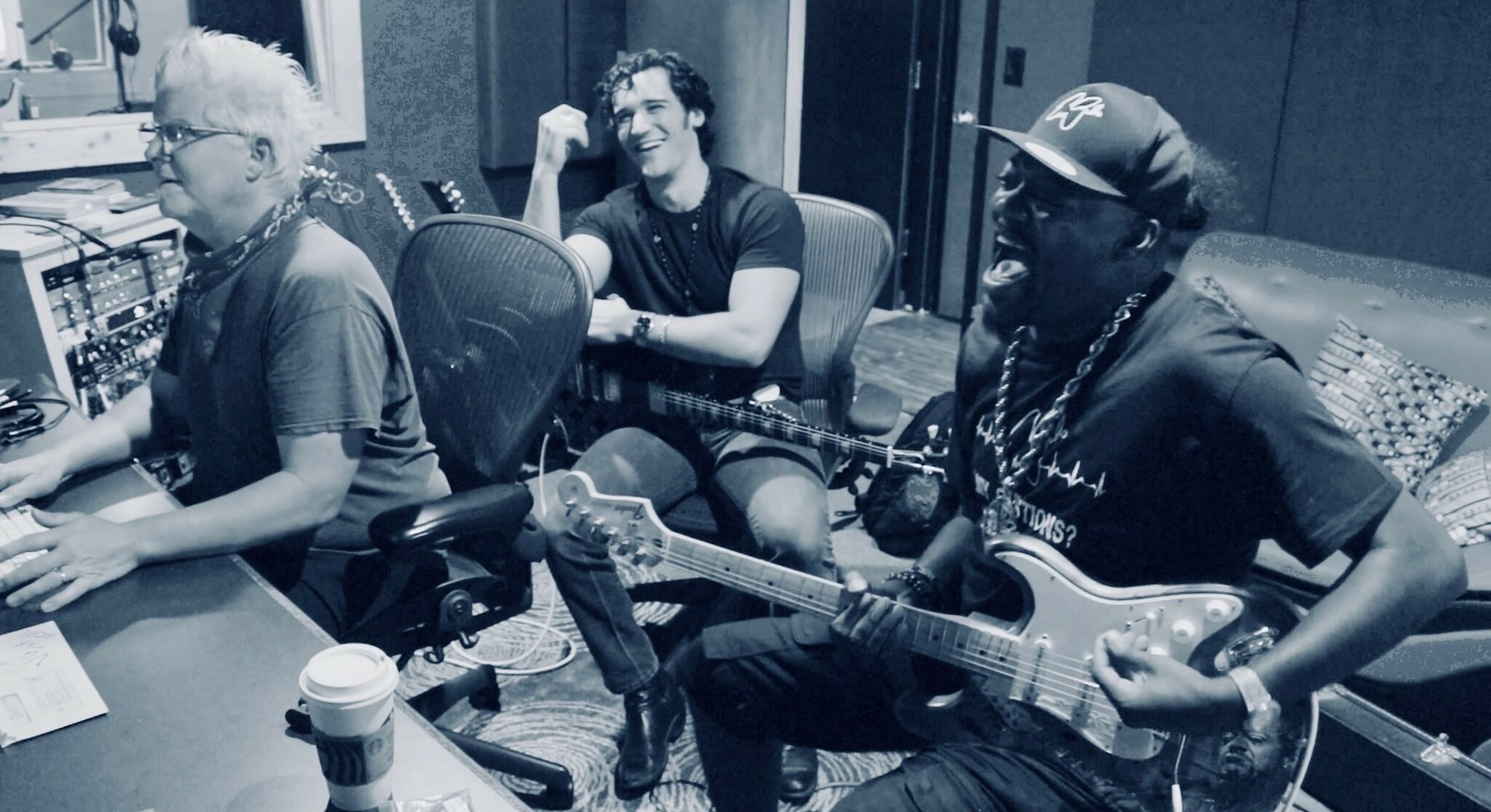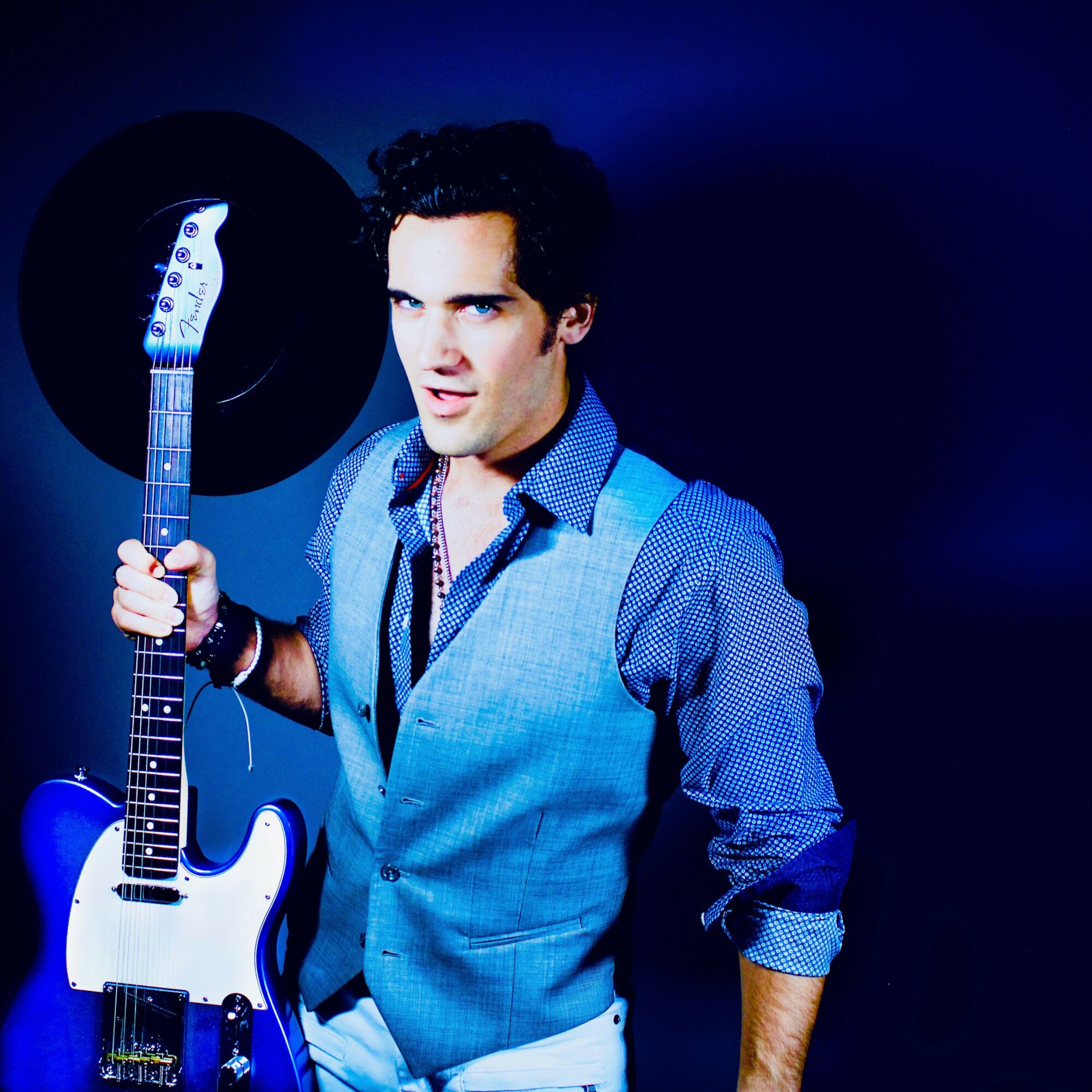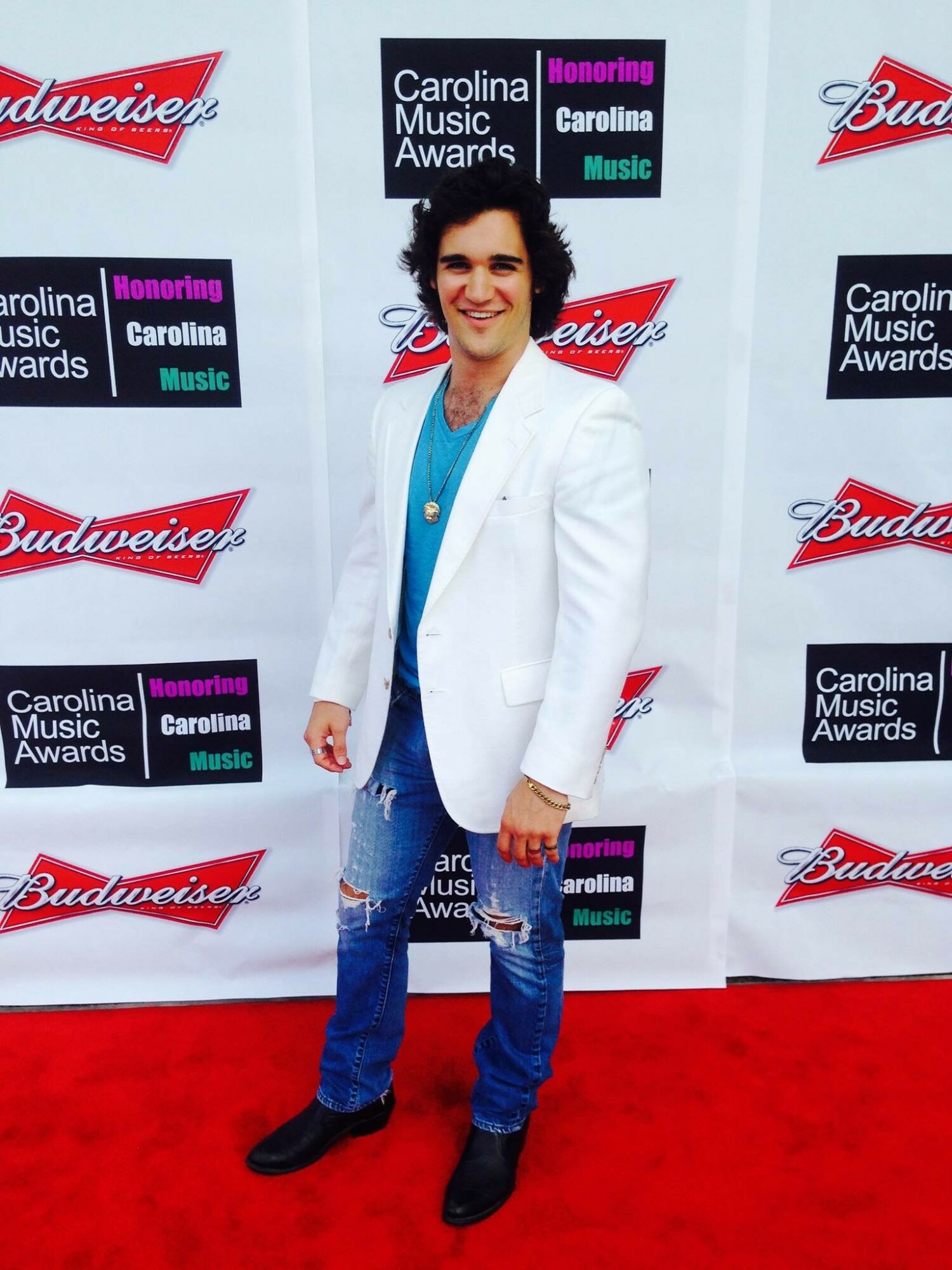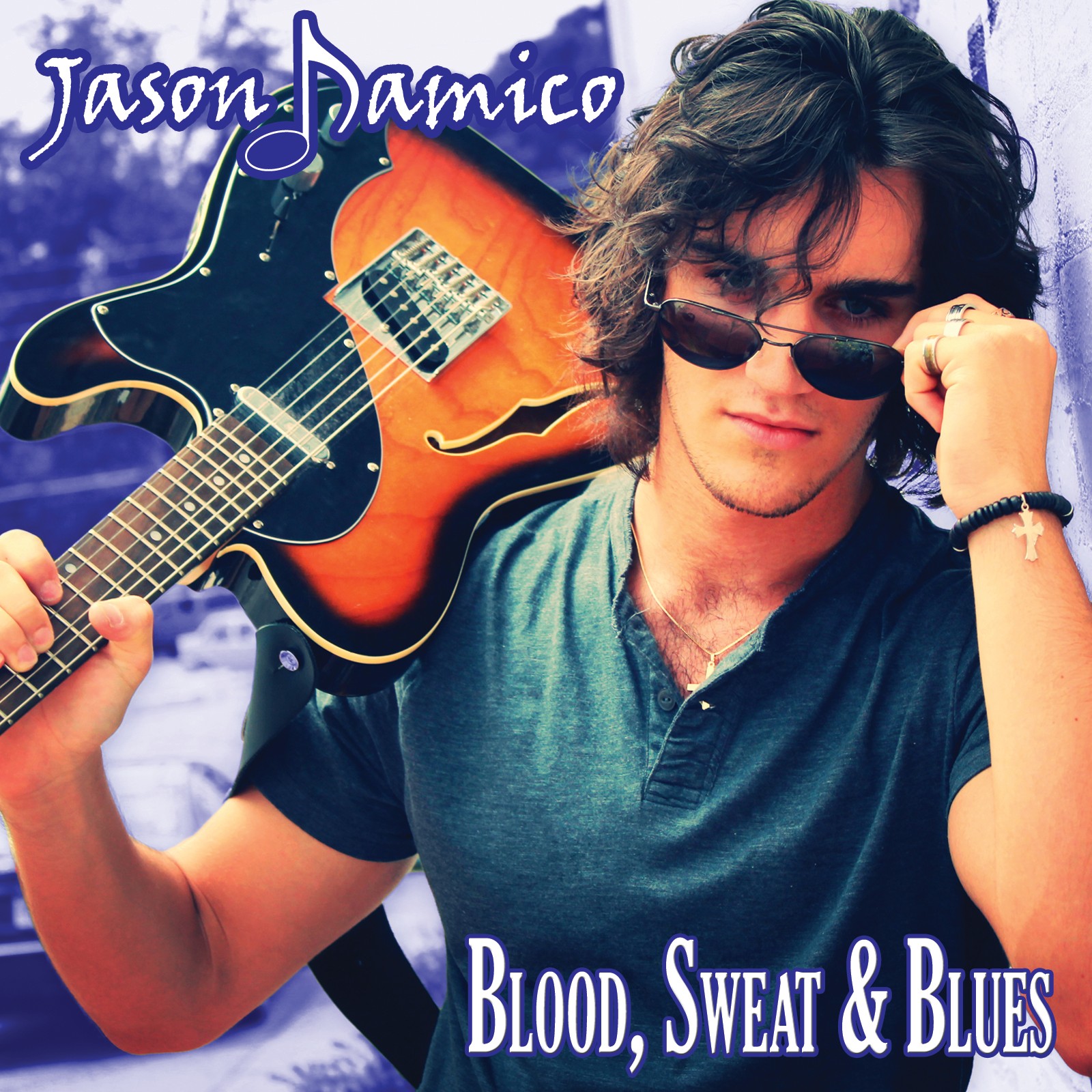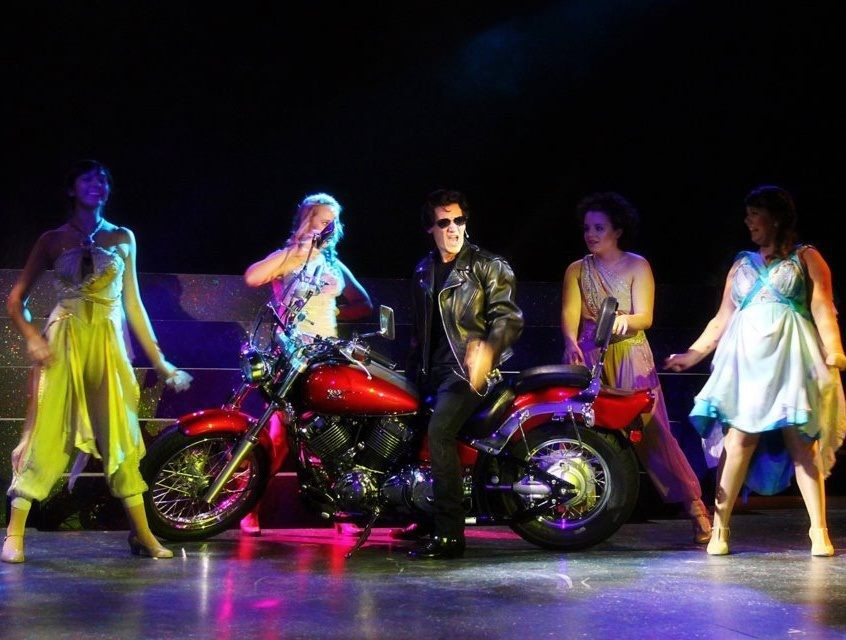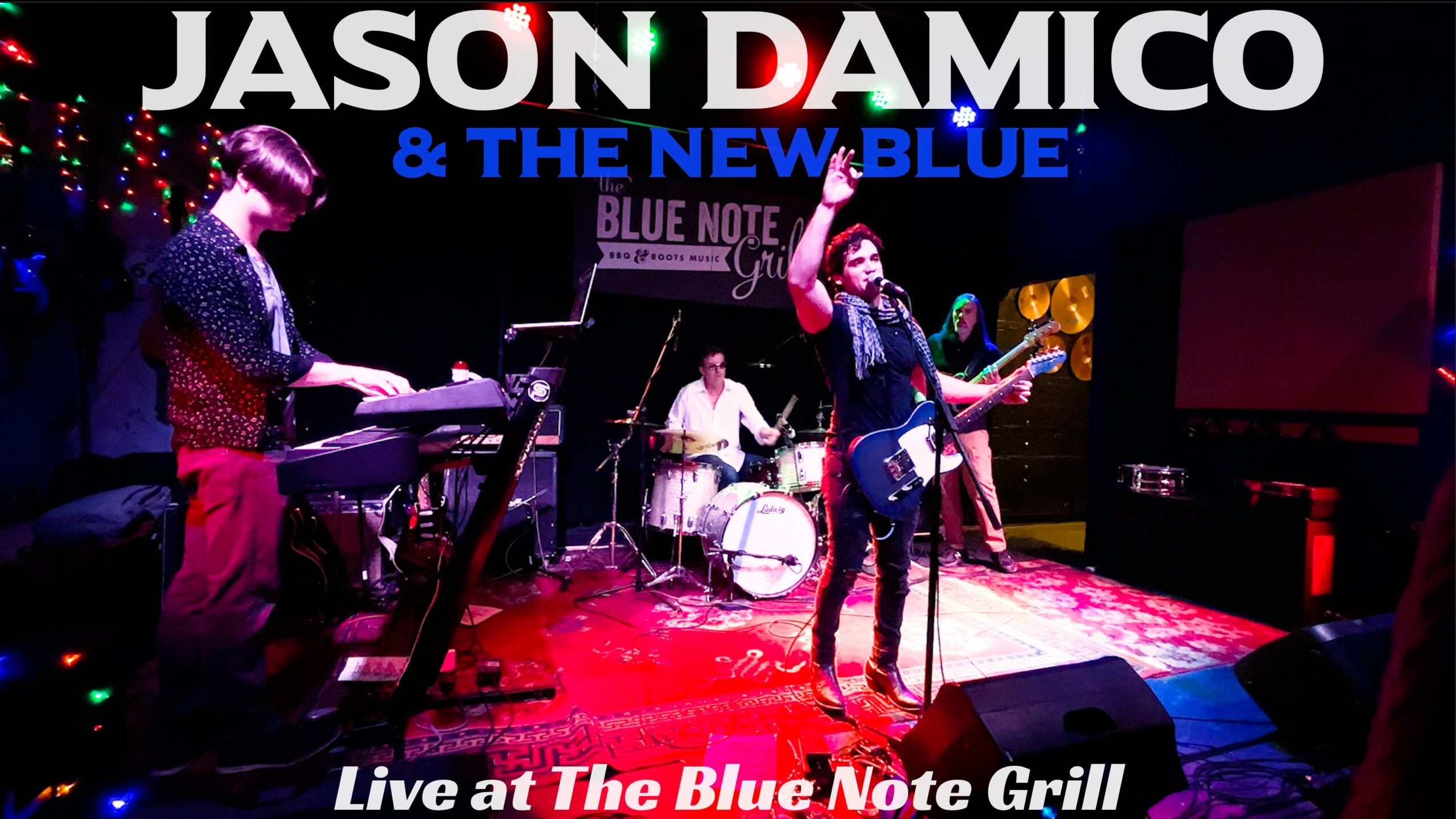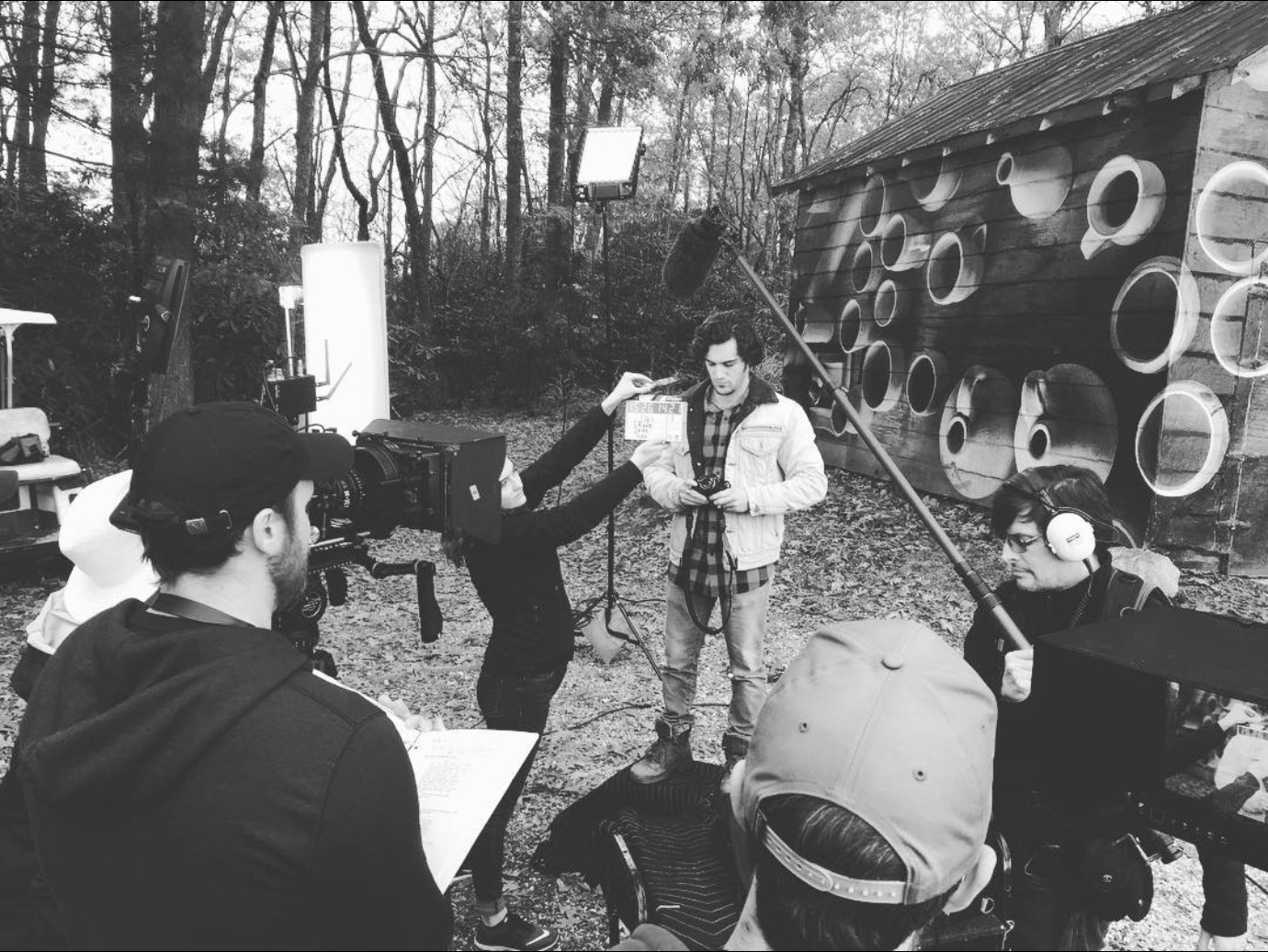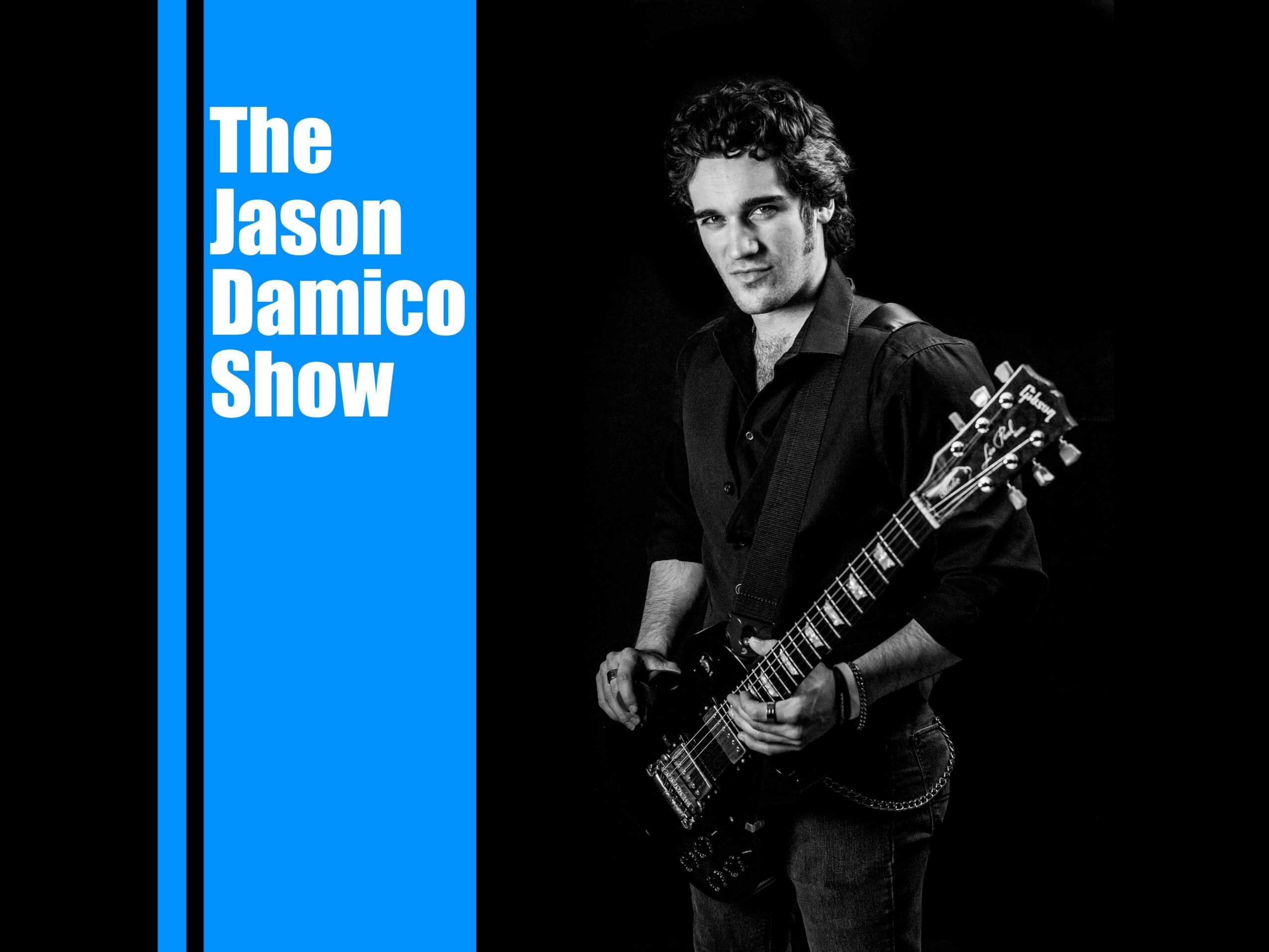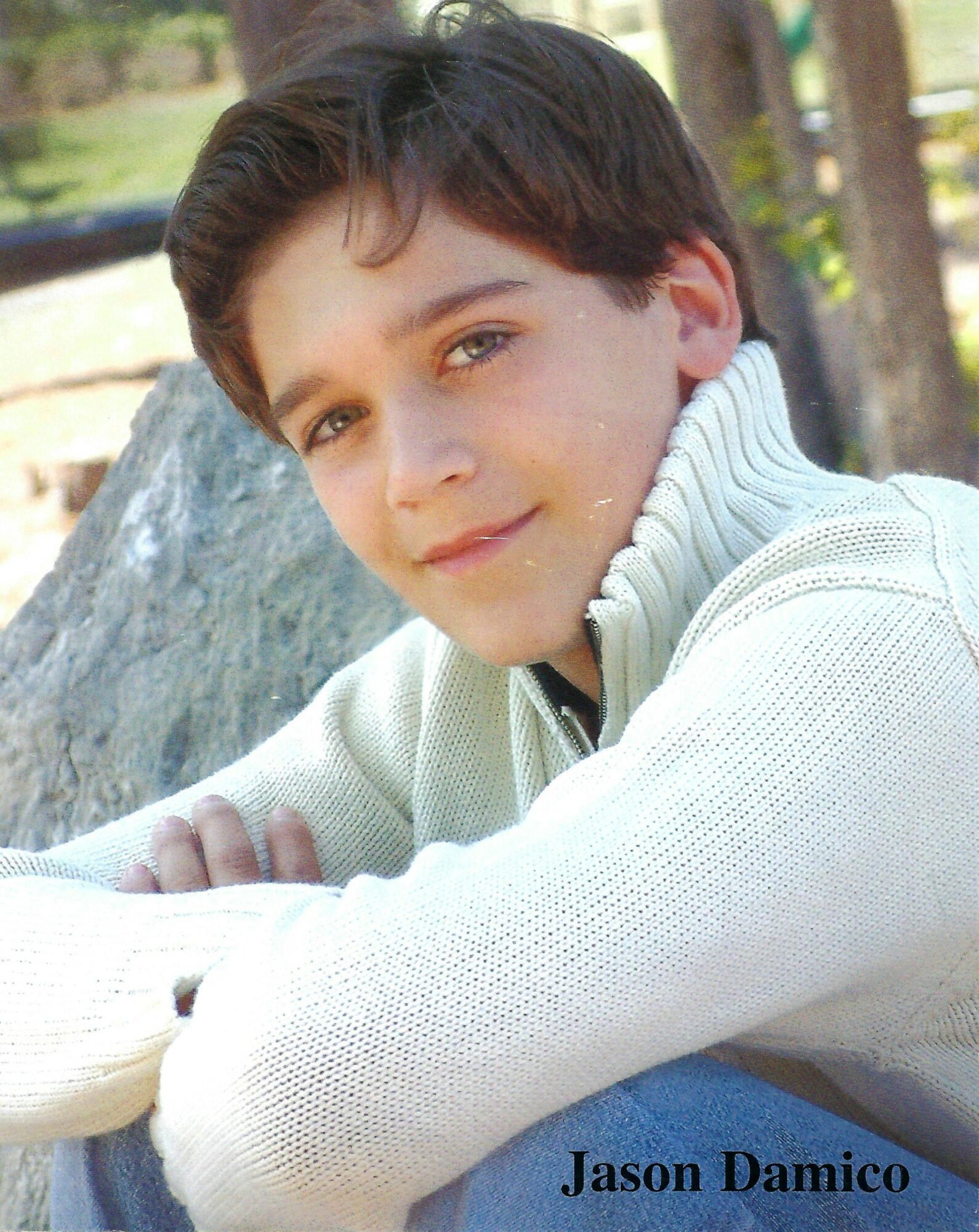 Image Credits
New Blue Entertainment, Carolina Perez, Zach Jenson, Anita Stinsen, and North Carolina Theatre
Suggest a Story:
 VoyageRaleigh is built on recommendations from the community; it's how we uncover hidden gems, so if you or someone you know deserves recognition please let us know 
here.