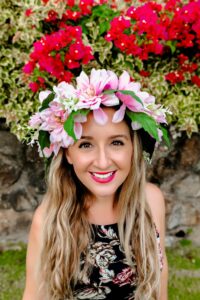 Today we'd like to introduce you to Taylor Deer.
Hi Taylor, so excited to have you with us today. What can you tell us about your story?
Back in May 2013, I graduated with a communications degree, specializing in public relations. I had big plans to get a job at one of the top PR agencies in NYC and live the "American Dream" that I was taught to do.
After graduation and starting my career in PR, it was exciting at first. I met a lot of great people, many who I'm still friends with. I started going out and exploring all of the cool bars and restaurants in NYC. I got invited to work a few press events where I escorted Kate Bosworth to an interview and was even on Good Morning America. All of these exciting projects that I was doing in PR were "cool", but I knew deep down that I was living someone else's dream. Everyday, I would come home from the city feeling nothing but exhausted and unhappy.
I did the whole NYC PR agency thing for a year until I switched over to marketing at a corporation in New Jersey. It was a nice change for me as I simply enjoyed working in-house more than at an agency and just in general, I liked marketing more than public relations. Over the two and a half years that I worked at this company, I had a blast, made a lot of great friends and memories, worked on a lot of awesome projects and even became an influencer manager where I was introduced to the world of blogging for the very first time.
In early 2017, I was yet again yearning for a change. I was comfortable at my corporate marketing job and loved what I did, but I needed more. I wanted to make better money, be challenged more and even move to a new city. I started applying to jobs all over the country, but mainly in the NYC area and Southern California, since I always dreamt of living there. I went on a lot of awesome interviews but ended up landing a marketing communications position that was a step up the ladder at a medical supply company. I knew deep down that the job wouldn't be for me, but I figured it was a great salary to help me save up some money to eventually move to California and even start my own business one day. (At the time, I didn't know exactly what I wanted my business to be, all I knew was that I wanted it in the creative world.)
After accepting this new position that provided me with a $20K raise, I ended up even more unhappy than I was beforehand. My new position had me doing work that I wasn't skilled in nor was any of it included in my job description. I only lasted at that job for three months before I resigned and was left figuring out what I wanted to do with my life.
At that time, I became depressed, was lost and didn't have any direction. All I wanted was to be happy and living my best life and I sure wasn't by working in Corporate America. (Don't get me wrong, there are a lot of people who work corporate jobs and LOVE what they do and live very fulfilling lives, but I learned that I wasn't the same type of person they were and that is okay.) Throughout the course of my life, I suffered from bullying. I was bullied as a kid in school and it also followed me into the Corporate world. I was fed up with everything and just wanted to run away from it all.
Back during summer 2012, I participated in a study abroad program in college where I visited Europe for the very first time and got to live in Salamanca, Spain. During that summer, I fell in love with travel and unknowingly (at the time) adopted a passion that would change my life forever.
When I graduated college, I had the idea that travel was only for the rich and famous and that I had to focus on my career and working up the ladder in order to have the privilege to explore the world beyond domestic borders. I knew deep down that I was longing to see more of our beautiful planet after my study abroad trip to Spain, but I wrote off the idea of travel since my career at an office was supposed to be far more important.
It wasn't until summer 2016, four years later at the age of 25, that I hopped back on an international flight over to Europe. This time around, I was going to be exploring the Greek Islands with my cousins and a few friends. That trip also changed my life! I got bit again by the travel bug and didn't look back. After that trip, I figured I could easily do one international trip a year since my job gave me 14 vacation days. I was excited because I imagined myself going on one big 10-day trip and then enjoying the rest of those four days during the week between Christmas and New Year's. (I laugh now thinking about only having 14 days a year to travel or go on a nice vacation.)
I know everyone has mixed views and opinions on manifesting, but I believe in the Law of Attraction and was able to manifest A LOT of travel within that year after my Greece trip. Within a year, I went on numerous trips around the United States, did a winter adventure in Iceland with coworkers and college friends, celebrated my 26th birthday in Sicily and Malta, traveled to Asia for the very first time and also visited Banff, Canada, Ireland and Finland!
Because I was traveling so much in 2017 and sharing my travel photos on my Instagram and Facebook (for fun at the time), my cousin, who owns a luxury travel agency in South Florida reached out and introduced me to the world of travel blogging – an industry looked at as "up and coming" at the time. I saw travel bloggers like The Blonde Abroad and Nomadic Matt making a wonderful living for themselves by traveling the world and sharing their experiences. From there, I started a blog on my cousin's website and fell in love with it! In fact, three months later in March 2017, I started my own blog, which was a travel diary, at first, called Travels with Taylor. I wrote at least one blog post a week for a full year while I still worked a corporate job.
I knew deep down that I wanted to become a full-time travel blogger like Kiersten from The Blonde Abroad and Brooke from World to Wander, but I didn't know where to begin with the business side of it. I had no clue how to start monetizing. After starting a new job in women's retail, which ended up being the very last corporate job I ever worked at, I also purchased an online course and began learning the business behind blogging from Nomadic Matt. (Matt Kepnes is not only a successful travel blogger, he is also a New York Times Bestselling Author.)
I hustled A LOT from later 2017 into early 2018, and around March was when I felt that it was best for me to start the next chapter of my life that my soul longed for. On March 20, 2018, I officially became the business owner I dreamt of becoming. BUT I had a LONG WAY to go! It was time to get serious and get to work.
Shortly after leaving Corporate America in March 2018, I rebranded to Brown Eyed Flower Child, educated myself on the business behind being an Instagram influencer, hired a web designer to redesign and rebrand my website, learned SEO and got my blog posts ranking on the first page of Google, discovered the ins and outs of using Pinterest for my blog, learned all about affiliate marketing and how to earn passive income, hired a Pinterest manager as well as a website developer and I can go on and on. I also attended numerous networking events, attended a blogging retreat in Bali, Indonesia and started traveling solo.
I will admit that being a travel blogger is not easy and money doesn't come quickly. It takes a lot of patience, consistency and engagement before you start seeing results and financial success. After going full time with my blog and Instagram in March 2018, I reached my first Instagram milestone in November 2018; landed my first big paid brand collaboration in January 2019; landed my first sponsored press trip in June 2019; reached my first major blog milestone in January 2020 and had my first five-figured month in June 2021.
I still have a ways to go before I can say that "I've made it", but one major thing I learned throughout this whole journey is that the only way you fail is if you give up and that every setback is followed by a major come back!
Alright, so let's dig a little deeper into the story – has it been an easy path overall and if not, what were the challenges you've had to overcome?
I have been a full-time blogger for over three years now and I can tell you that I was not an overnight success and most people who choose to follow this path aren't as well. It takes around three to five years to maintain a sustainable income through travel blogging or being an influencer. (I am excluding those who choose to become a business coach or online educator. That is a completely different industry.) I do have plans to launch an online blogging course to help educate those looking to start a career in this industry, but it isn't my main goal right now.
Currently, my main goal is to get on Mediavine by this fall, which offers a full-service ad management for content creators who have blogs like myself. As much as I love earning an income through a variety of different revenue streams, it is my dream to have my blog revenue as my primary source of income since it is more sustainable than working with brands on social media. No matter how much money I earn through brand collaborations, the number of organizations and companies that choose to work with me varies month-to-month no matter what. Plus, more and more people are becoming social media influencers on Instagram and TikTok by the day and brands have more people to pick and choose from for campaigns. It's not a bad thing that more people are choosing to become influencers, but it does create a hurdle for those who are doing this full-time and rely on brand campaigns for their income. That's why having a blog, YouTube channel or a service is important for a lot of creators like myself.
One of the biggest struggles I faced when I first started blogging was figuring out where to put my focus in. I was trying to grow my Instagram following, learn how to monetize, write blog posts, create content and so much more that I was overwhelmed and had no direction. I discovered that you figure it all out as you continue to move forward and educate yourself.
Another struggle I faced over the past three years was trying to run a travel blog and business during a global pandemic. My blog traffic dropped over 75% during March through early June 2020. I felt that all of my hard work was thrown away. Also, all of the brand collaborations that were helping me earn an income had stopped for a bit. I felt really down about everything that was happening and was worried about the future.
Thankfully, over the course of a year, my blog traffic increased by 300% and I'm back to working with amazing brands and hotels. I also started traveling again and feel more like myself. For a bit I lost track of my purpose during the pandemic, but getting back out in the world is helping me regain the inspiration I had prior to March 2020.
Thanks for sharing that. So, maybe next you can tell us a bit more about your work?
I am a travel blogger as well as a travel and everyday lifestyle influencer. I fell in love with travel during a college study abroad program in 2012 at the age of 20. Prior to my 20s, I had never left the country nor owned a passport. I started to avidly travel in my mid-20s and ever since then, I enjoy documenting my experiences on my blog and social media accounts.
I currently specialize in luxury boutique travel that is authentic and includes adventure. I love to showcase that you can still have fun, connect and learn from the locals and truly experience a country and its culture in a luxurious way!
I write weekly blog articles on my website www.browneyedflowerchild.com. and post daily travel inspiration on my Instagram page through photos and video content. I plan to start a travel vlog on YouTube at some point when things slow down a bit.
I am proud of how far I've come over the past three years. When I first started this journey, there was a lot of uncertainty and I received a lot of judgment from people in my life on becoming an influencer. Even though I don't care about what people think of me and my career choices now, I honestly did let it get to me in the beginning and I really wish I didn't. Over the past three years, I was published on USA Today's newspaper networks in my home state of New Jersey and was even featured on all of their websites. My local county's magazine "201 Magazine" also did a big feature on me in February 2020, which was super exciting for me!
I have also worked with brands ranging from the Four Seasons to Hyatt and Walgreens to Hawaiian Tropic. Between my blog and Instagram community, I have a following and readership of over 80,000 people. Each day, my community continues to grow and more opportunities are presented to me. I am forever grateful as to where my journey led me!
Let's talk about our city – what do you love? What do you not love?
Unfortunately, I have not visited Raleigh yet, but I did a wonderful road trip from Charlotte to Asheville back in March 2021 and fell in love with both cities. I truly enjoyed the authenticity each city offers and the food and beer scenes are awesome!
Contact Info: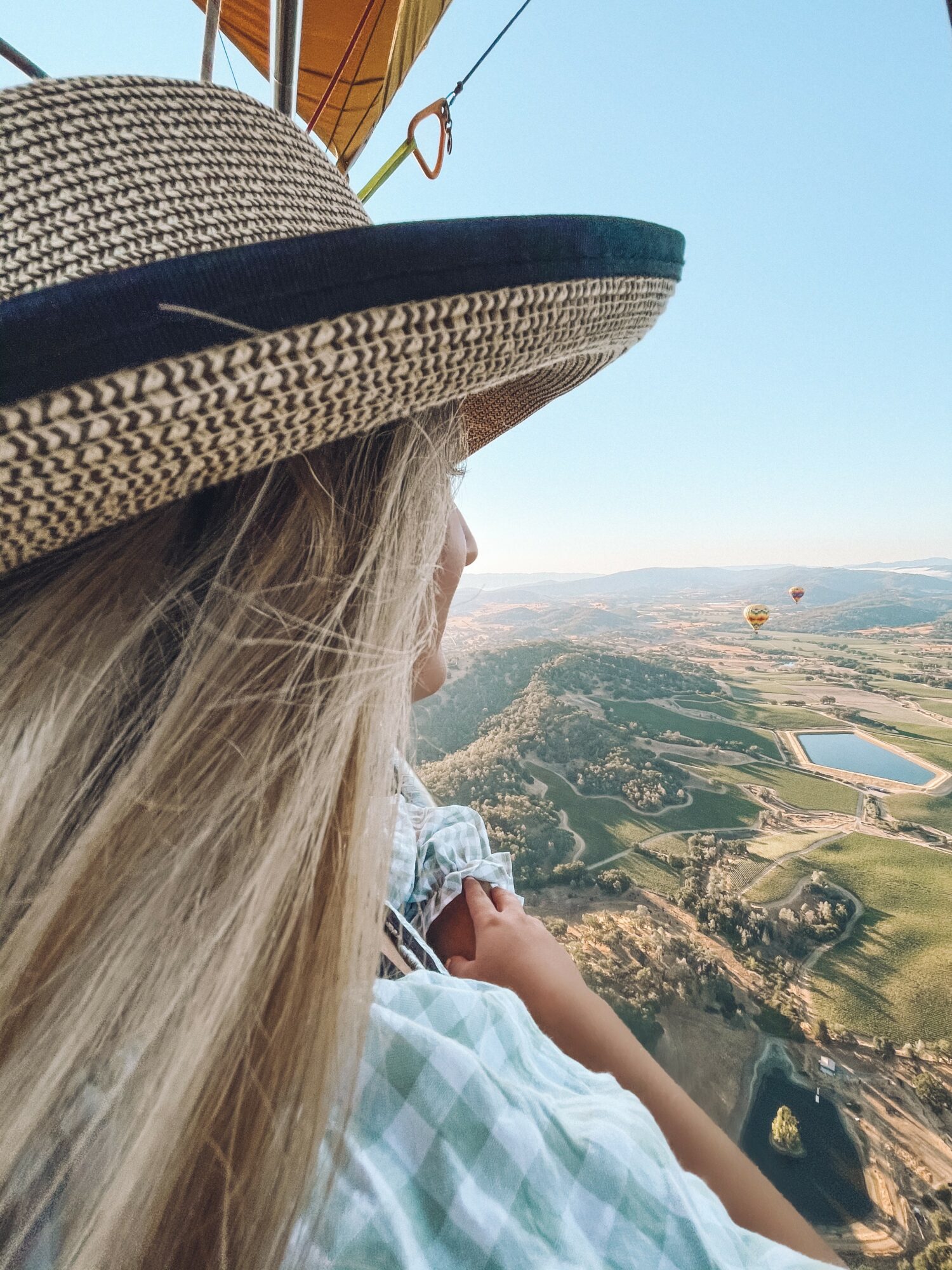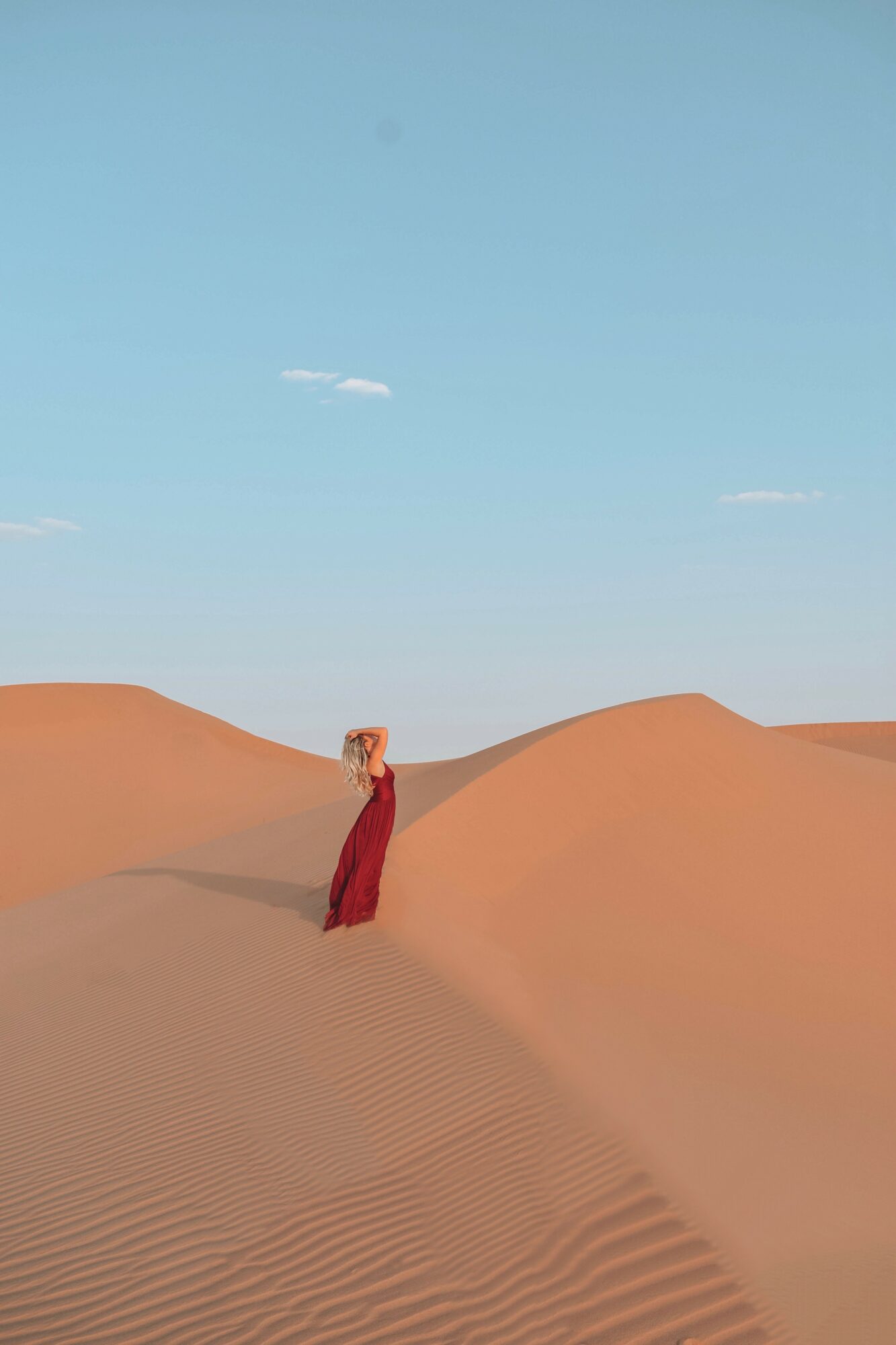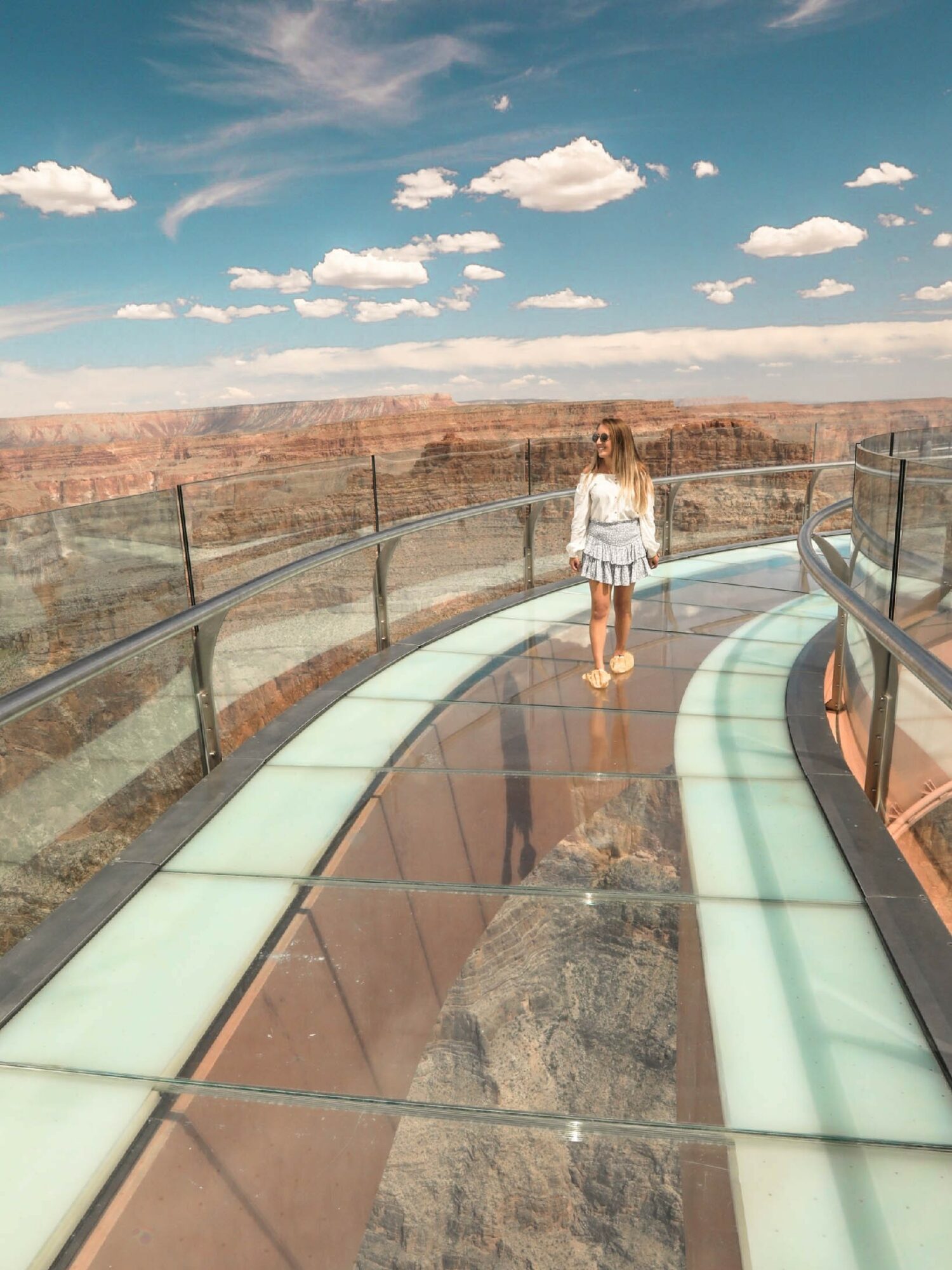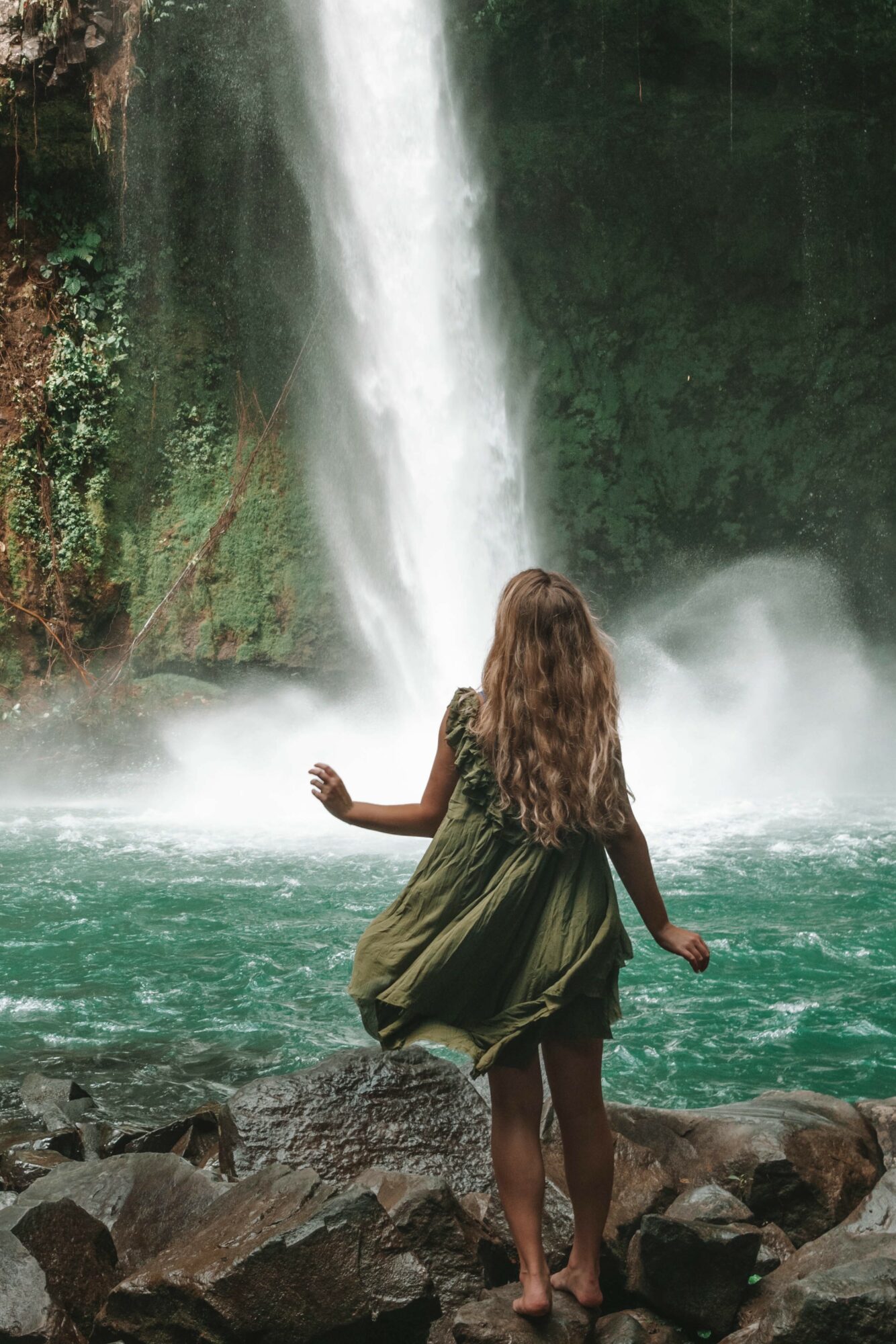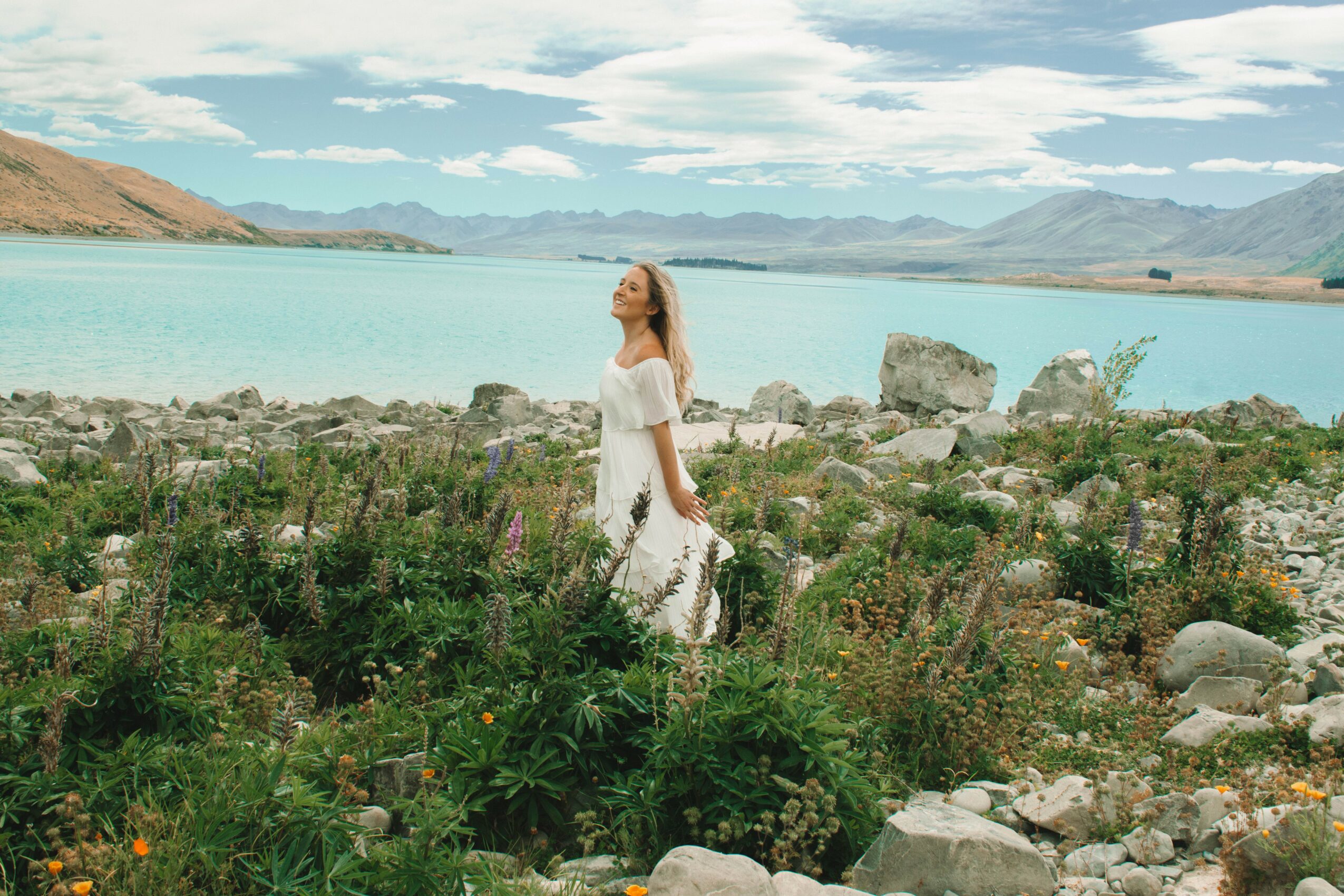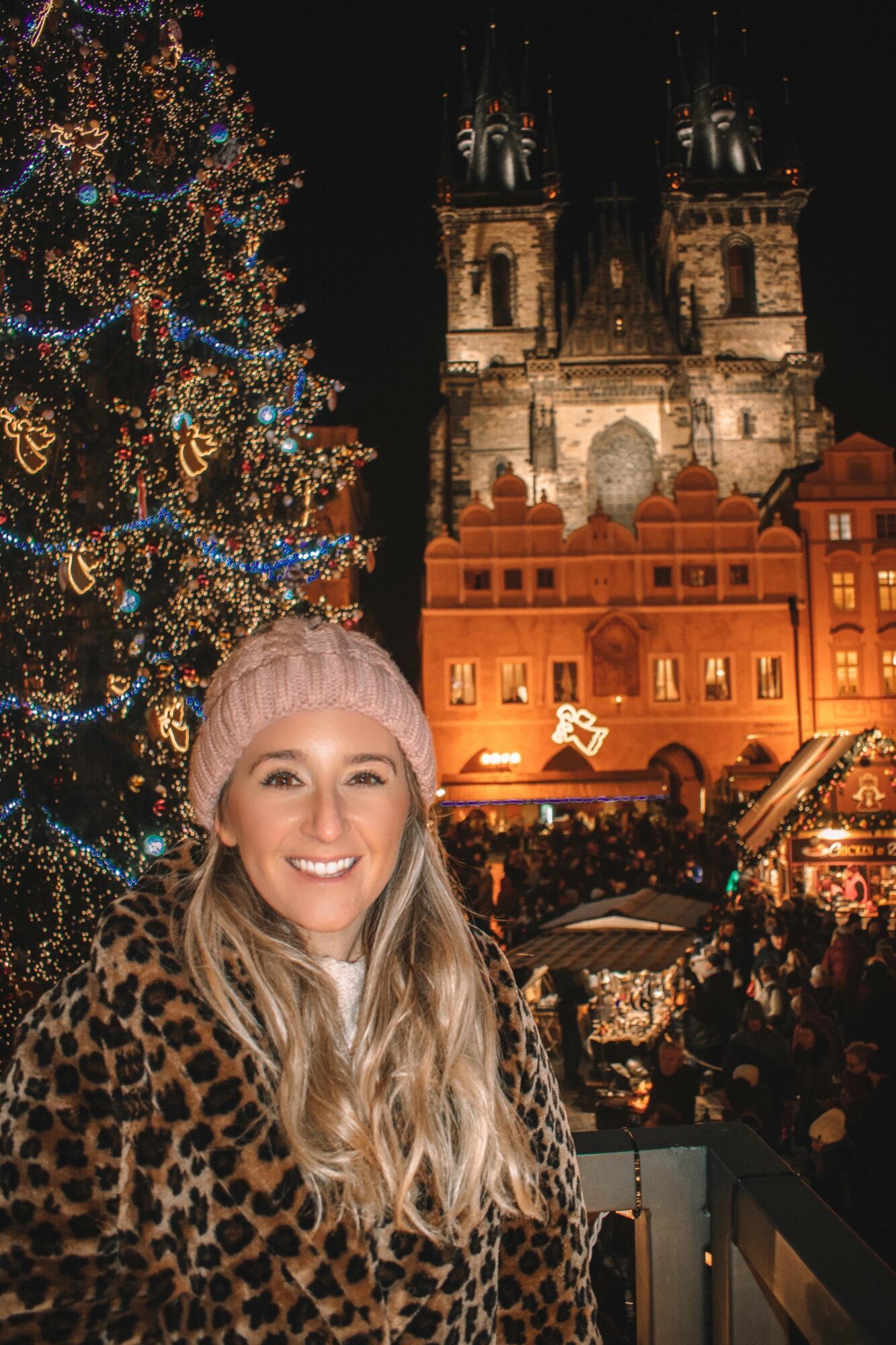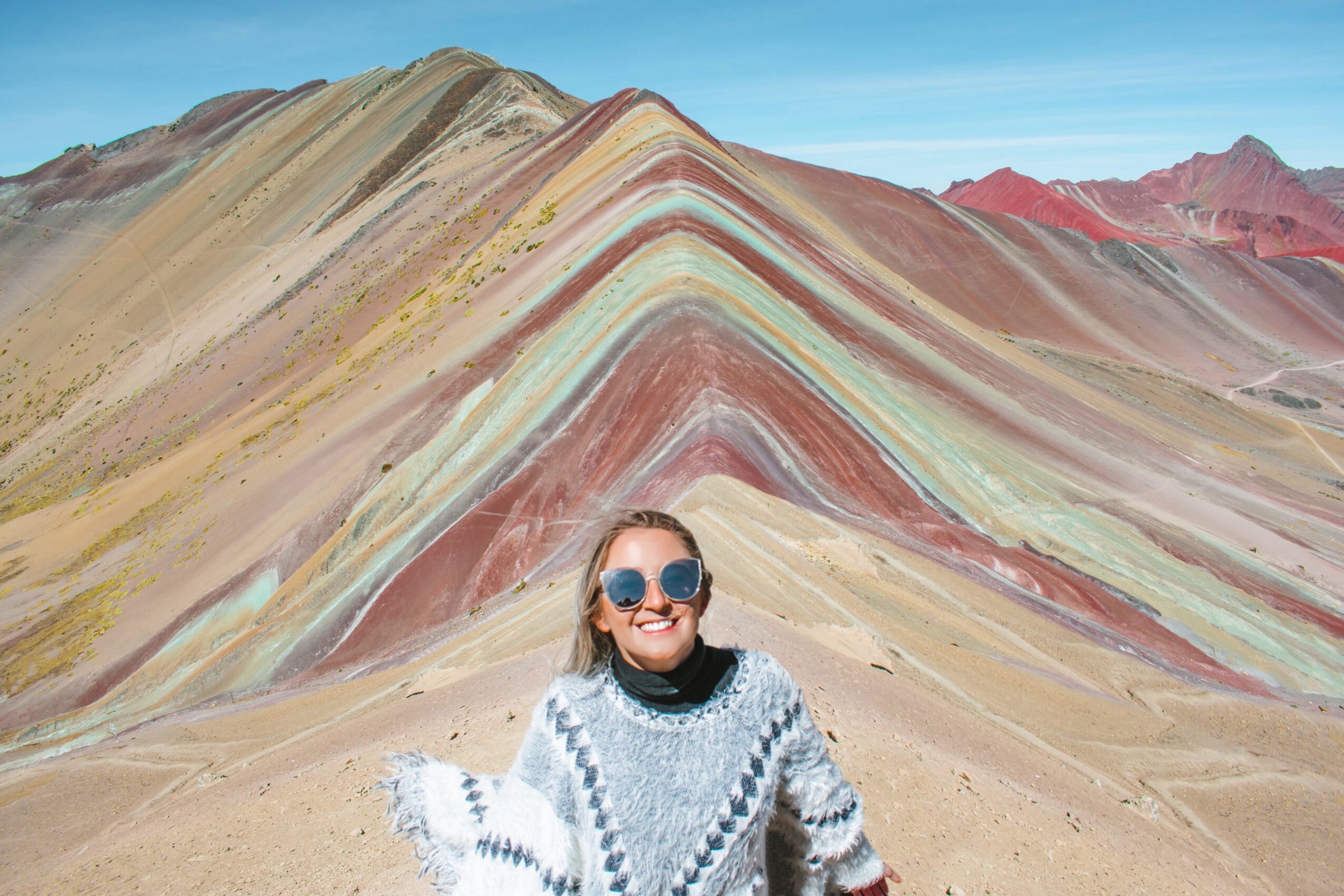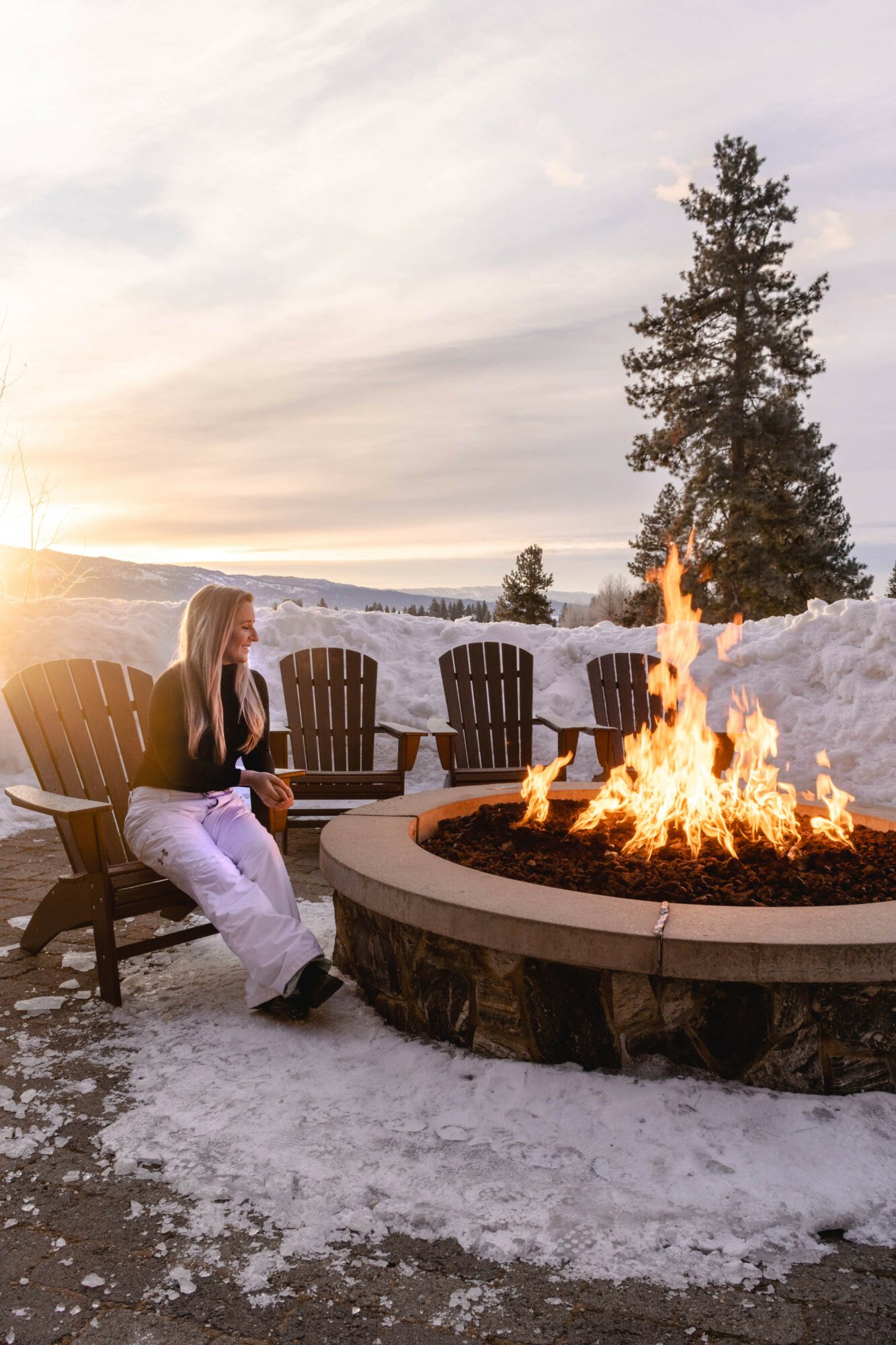 Suggest a Story:
 VoyageRaleigh is built on recommendations from the community; it's how we uncover hidden gems, so if you or someone you know deserves recognition please let us know 
here.