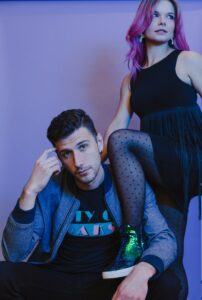 Today we'd like to introduce you to Waking April.
Hi Waking April, thanks for sharing your story with us. To start, maybe you can tell our readers some of your backstory.
We met doing youth theater when we were younger but didn't really hang out. We found each other again in High School and started dating. Alex was the frontman for a rock band and Bethany would sell their merch at shows. We had promised each other not to play together since that never goes well. Obviously that didn't stick, and we started Waking April in College.
We joke a lot that we keep doing music stuff backward and this was the first iteration of that. We started the band with no songs, no sound, no genre, but we went ahead and booked shows anyway. We knew we wanted to play together but we had absolutely no idea what we were doing. We managed to get a little bit of traction and recorded an EP a year after we formed but it was all over the place musically, mainly because we were all over the place musically: Bethany liked folk and singer-songwriter type music. Alex liked Grunge and instrumental post-rock.
After a long time butting musical heads and sort of meandering around genres, we came across a couple of records we both really enjoyed. Specifically St. Vincent's self-titled record and Phantogram's Three. For some reason, those records really spoke to us both and transformed what we saw as possible with music. It still took a long time, but we had a couple of points on the roadmap that had been blank.
So we finally had a musical direction, inspiration and focus. Songs started to lock in, and we got into a flow. We went on tour, made another EP, got married and then we hit a wall. That wall was depression. It started during Bethany's senior year of college but really set in during 2018.
She had no energy for anything creative and found no joy in music, just going through the motions. Eventually, it got to the point of having panic attacks before gigs. It was not sustainable and we had to hit the brakes. We call it the 'dark year'. But Bethany didn't quit, she rolled up her sleeves, went to therapy, got some medicinal help and got her energy and passion back.
In 2019 we went back to the studio with a renewed focus and released 'Stretch', hit the road again, played a ton of shows, started hitting a flow and really coming into our own and then… Covid. But we managed to keep our heads up and write and hit the studio during the pandemic. We're releasing four songs this year (follow us on Spotify to hear the latest! https://open.spotify.com/artist/40ptmtt42SGeChATrWDPlR?si=w-7mm20_T5C9zEyOTShjhg)
Now that things are opening up, we're really optimistic about the future and grateful that we have each other.
I'm sure you wouldn't say it's been obstacle free, but so far would you say the journey have been a fairly smooth road?
It's been rough, not going to lie. Alex has some anxiety that can make it really difficult for him to work (and difficult to work with if we're being honest). The genre shifts we've made have been accompanied by re-branding and instrumentation overhauls so every couple of years it's felt like starting over.
We're also married! Which is amazing and hard. Of course, we've always got each other's back and best interest at heart, and our connection literally couldn't be deeper. But, there are challenges in working with your partner. There's no natural compartmentalization, you have to create boundaries and spaces that belong to your relationship as well as your work. It's easy to wake up and while your drinking your coffee in bed start in on a meeting about merch or responding to a booking inquiry. It's also easy to go the other way and slip into relationship mode and let the band just coast. It's just the 2 of us, so there's not a lot of accountability. We're still finding that happy middle ground between morning coffee meetings and 'let's just watch TV instead of writing'.
We do agree that 2018 was probably the darkest time we've gone through. Bethany's depression hitting her so hard was the most difficult thing we've been through as a band and as a couple. She would try and push through and work but couldn't follow through with much. She had no creative energy and no motivation which made working together really hard, especially since Alex is a ball of frantic messy energy all the time.
Our saving grace had always been that we knew we wanted to play music together for a living and it was just a matter of getting the formula right. Until one day on tour in NYC. The show we had booked was across town, and we (being the small town folk we are) completely misfired on the subway routing and wound up 2 miles downtown from where we needed to be. We strapped up all our gear and ran through Manhattan during rush hour and played our show-to an empty bar on a Monday night. The next day we sat on a park bench in Soho, licking our wounds and calculating how far in the red we were, and the question finally came: "do you want to quit?".
Obviously, we answered NO, but it took a lot of work to come back from that moment. We took a break and used that time to figure out what we wanted to be, not just what we wanted to do. Getting through that and answering some really hard questions was absolutely necessary, and we're so much better than we've ever been. Of course, 2020 happened and Covid kneecapped us (and every other artist on earth) but what we worked through in 2018 gave us the strength to get through 2020 and even make the most of it with new music.
Thanks for sharing that. So, maybe next you can tell us a bit more about your work?
We've landed on calling our genre "Electro-pop" but it's basically a rock band with a bunch of synthesizers. We use samples and drum breaks and playback those tracks live while we perform every other instrument (lots of keyboards and guitars). It's been an interesting journey to get to this instrumentation and setup, it all comes down to executing the music live to the best of our ability without sacrificing the sound. For better or for worse, I think that's what sets us apart from other bands in the area. We use a lot of technology to achieve this huge sound even though there's only two of us in the band. Sometimes folks want something more straightforward, but we're just making the music we love making.
We are proud that we keep getting better, we're never quite 'settled'. There's always another evolution around the corner whether it's a new way of writing music, or a new instrument, or DIY neon light for the live show, we're constantly upping what we're doing and looking for new ways to grow. We're also proud of how much we've learned on the tech side. To do what we do, there's a lot of steps between point A and point B. It's a lot of problem-solving and cables (so many cables.) Even though there's a lot of production in our live show, so much of it is still rough and ready, it's sort of thrown together. "High-tech scrappiness" is how we describe it and we never quite get away from our indie roots.
Are there any apps, books, podcasts, blogs or other resources you think our readers should check out?
We probably should read more, haha. I end up watching a lot of video tutorials for production tips and gear walk-throughs. Outside of that, we try to listen to music and experience live shows as much as possible to learn from other artists.
Contact Info: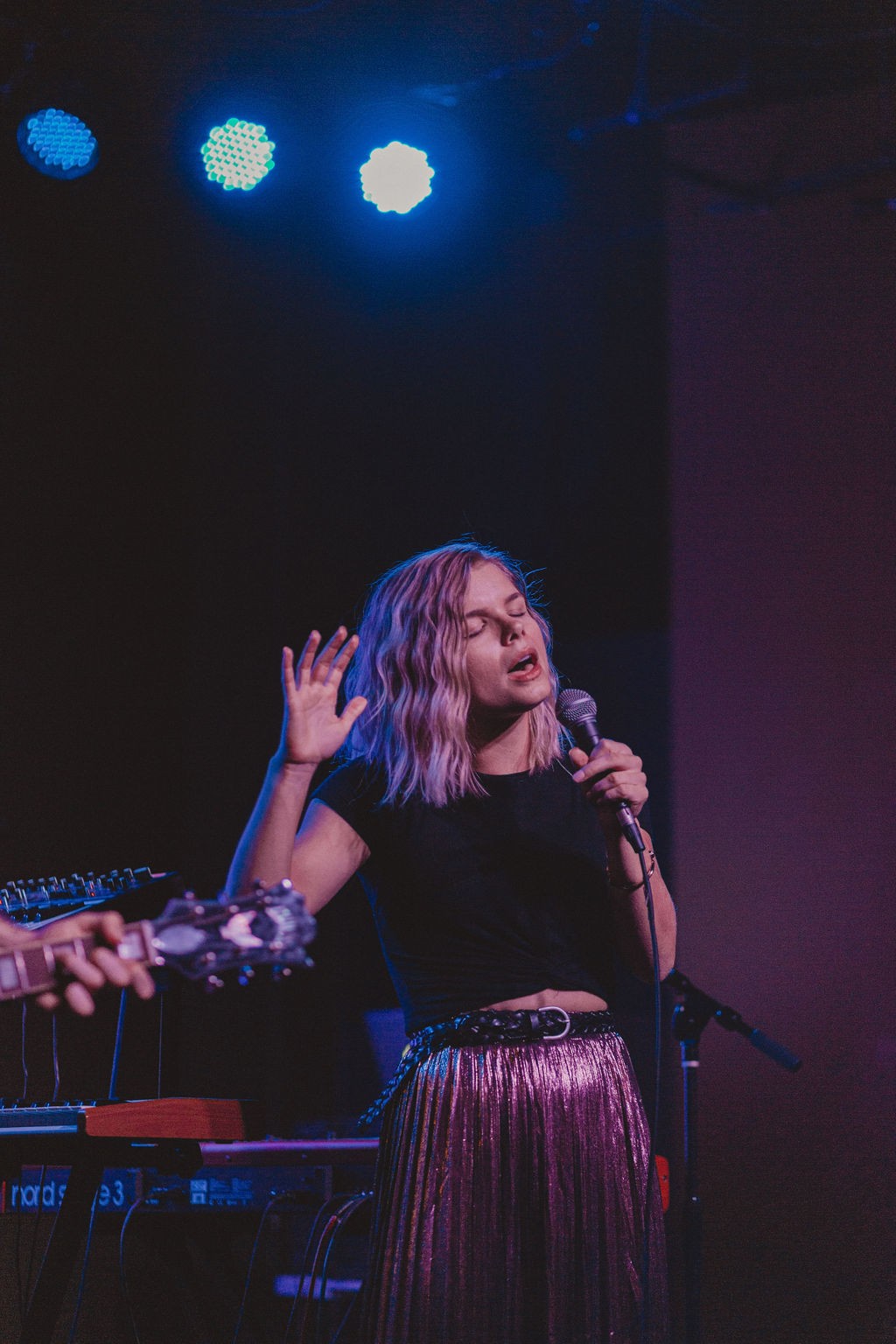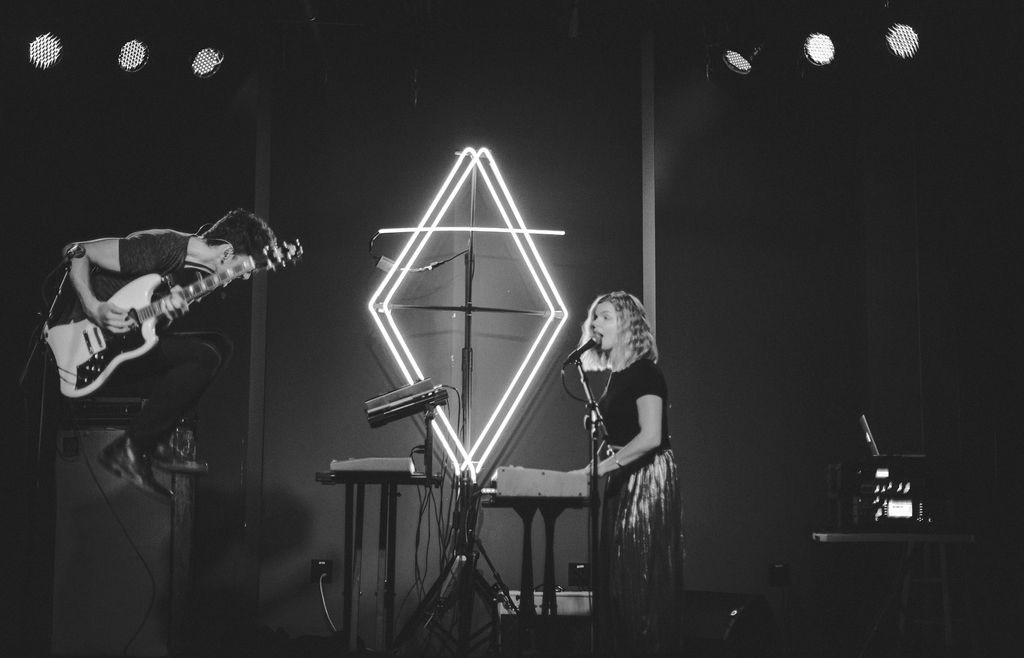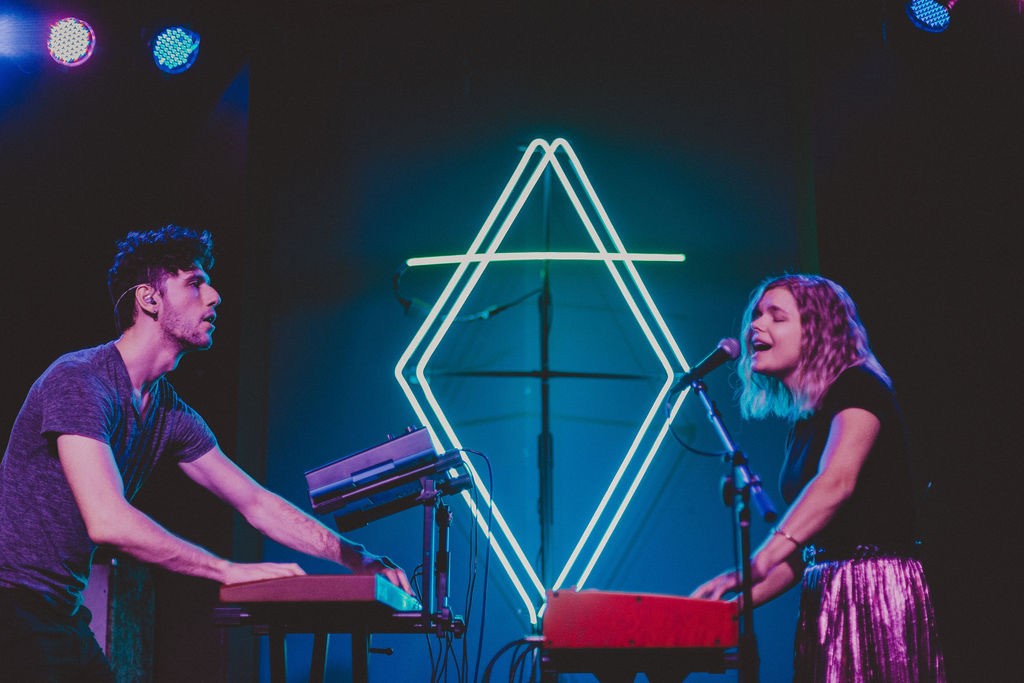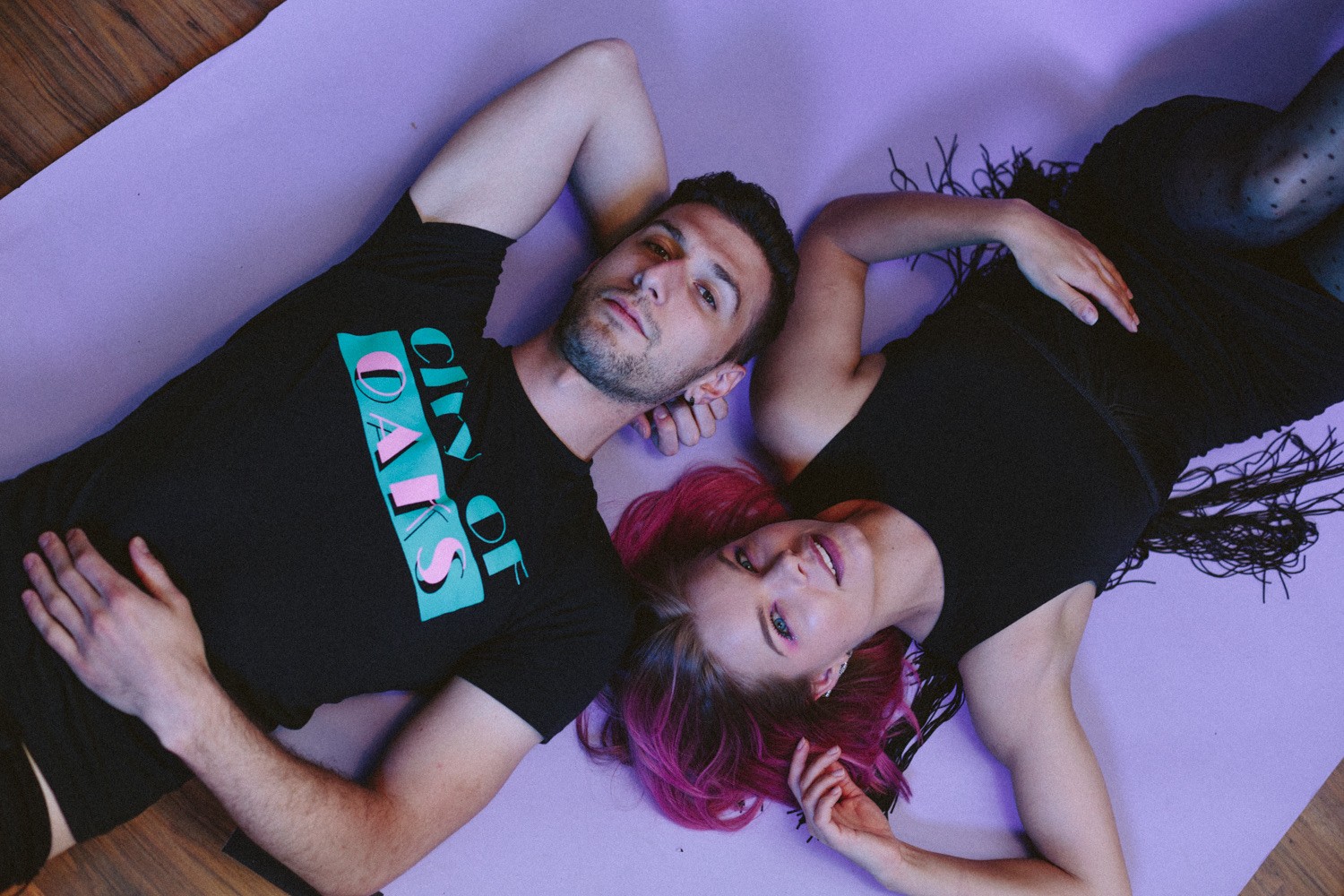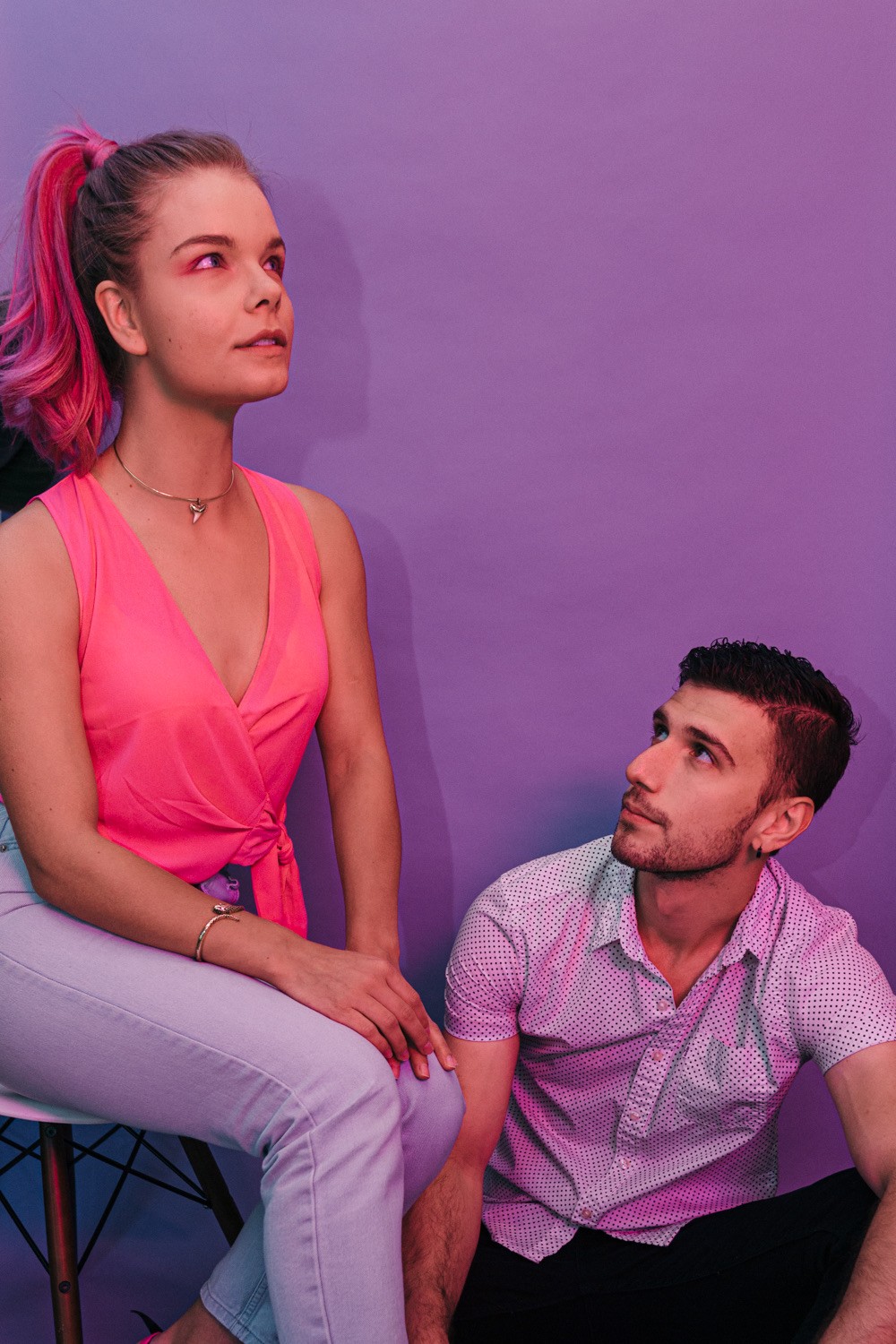 Image Credits
Shannon Kelly
Suggest a Story:
 VoyageRaleigh is built on recommendations from the community; it's how we uncover hidden gems, so if you or someone you know deserves recognition please let us know 
here.