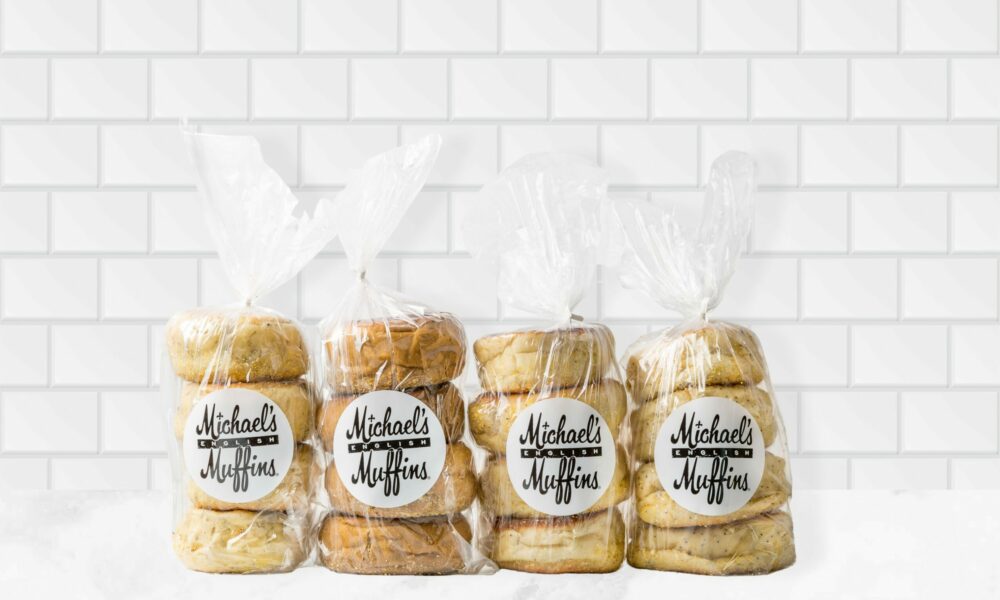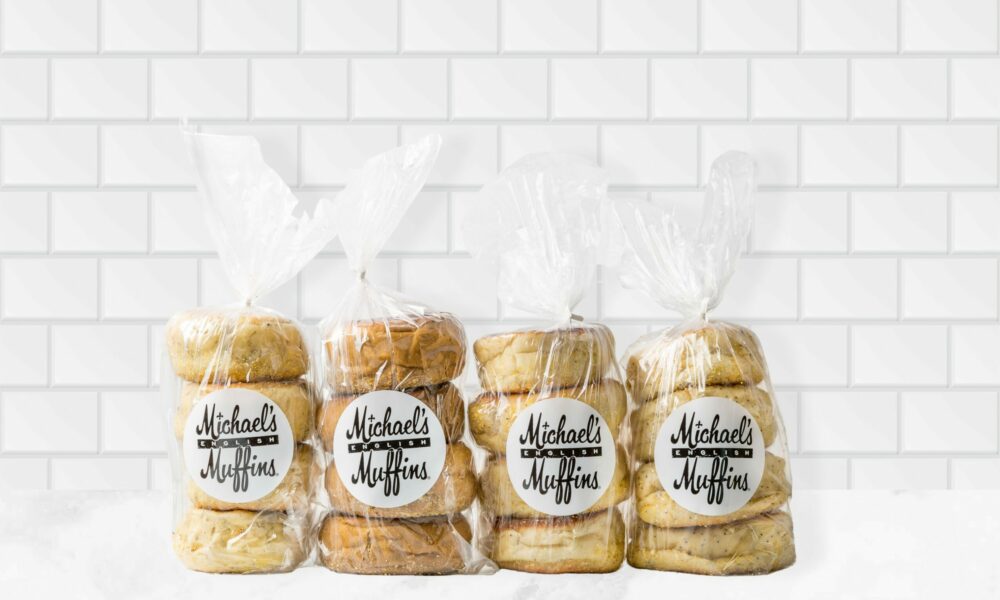 Today we'd like to introduce you to Annabelle Comisar Lyles.
Hi Annabelle, we're thrilled to have a chance to learn your story today. So, before we get into specifics, maybe you can briefly walk us through how you got to where you are today?
My story starts before me. Dating all the way back to the 1930's when my Father's parents got their start in the restaurant world, it is safe to say that my family has been deeply rooted in the restaurant industry for nearly a century. The crown jewel of their hard work and perseverance was the creation of an iconic Cincinnati restaurant, the Maisonette, which over time became the longest, consecutive running five-star restaurant in the United States. Keeping it in the family, they left their legacy in the hands of my father and his older brother who not only maintained the prestige of the Maisonette, they added to the "portfolio"! Growing up, my family had multiple restaurants (7 during my lifetime) and it is no surprise that I cut my teeth in the industry as a bus girl in one of our restaurants. I left the restaurant industry for a while after college to work in fashion in New York City during which I returned to the restaurant industry to make ends meet and eventually made my way back home to Cincinnati. In my late twenties, after resigning as the GM of a restaurant where quality wasn't practiced, I resolved to immerse myself with people and companies that embrace the same values that were engrained in me at an early age, of which I hold dear. Working for a small Artisan Bakery became the next step in my journey and where I witnessed the meticulous detail applied to all aspects of their business. From the beginning, the quality of product and the quality of ingredients were the first and foremost of importance.
Continuing on my course in life, I used my sommelier training and accepted a position with Sour Grapes, a boutique wine distributor in Raleigh, North Carolina. I applaud their mission statement- "Quality, to us, means more than just a fancy bottle or a nice label. It is the contents of the wine that we sell that makes it a quality product. From the soil and the vine to the cork and the customer, our wine is unique and special."
As a wine distributor, I began falling in love with Raleigh as well as garnering a respect for the food scene and cultivating meaningful relationships with local restaurants and entrepreneurs. I became resolved to introduce the Oak City to a true English Muffin and I used these relationships as a springboard to break onto the scene and have now successfully introduced a whole new region to this decadent and comforting food. At the same time, I married my long-term boyfriend who came to Raleigh with me from Davidson, NC.
It's also important to mention the reason why I started Michael's English Muffins. I had just lost my dad in December 2014 and I was overwhelmed with the profound feeling of being lost. Baking was soothing to me. It saved my life when I felt it was falling apart. Baking is precise you follow a recipe. It was the first time since my dad died where there was instruction on what to do and how to do it. It gave me a sense of control over my life again because if you do the same thing over and over again, you get the same results. It was comforting and eventually, I felt safe again even when I didn't have flour on my hands, in my hair or on my clothing. Not to mention the actually motion of forming the muffins with your hands was also a form of therapy for me. It gave me a purpose again. Everyone grieves in their own way mine was through working and creating Michael's English Muffins named after my dad. As I started to heal, we started to create more flavors and grow. We now have eight flavors and I'm currently working on the ninth.
We all face challenges, but looking back would you describe it as a relatively smooth road?
Anyone who opens their own business and tells you it's been a smooth road is lying! In order to set the stage or "pave the road" to the present, the road was not always smooth and began on a rocky, unpaved, ungraded, single lane road. My husband and I opened the restaurant side of our business, got married and pregnant all within one calendar year. Let's just say I like challenges, I understand them, and I would like to think I thrive under the pressure! Having a child by far has been the my most difficult job to date. No one and I means NO ONE, can prepare you enough for the challenges of motherhood. When I started Michael's English Muffins, my husband and I worked countless hours through the middle of the night at our rental kitchen, often only getting a few hours of sleep at best, before returning to our full-time jobs. Saturdays were always the highlight of the week because they began at midnight and when the production ended at 6:30am, we had an hour to shower, change, make it to, and get set up for our Saturday morning Farmer's Markets!
So, naturally, given I'd been training and all, I thought I would be able to do sleepless nights with a baby (Said the person who never had one, LOL), but I have never been so wrong! And let me tell you admitting you're wrong is both a very important and humbling part of life, as well as an imperative part of the personal journey to become the business owner, boss, mother and wife. Admitting to and acknowledging my own faults took me some time. Back to sleepless nights, I can honestly say this now, having a baby is totally 180 degrees different from working two jobs to create your dream. You are no longer on your own clock, you are on their clock 24/7. Navigating the world as a first-time mother and an entrepreneur has been such a struggle, occasionally feeling like I am drowning and other times only barely skimming the surface for that gasp of air. Now, almost two years later, I can say I'm not just treading water!
When I found out I was having a child, I went on a hunt for a manager, someone I thought I could trust to run my business. Little did I know what postpartum depression would bring. This is actually the first time publicly I'm speaking about it. One week after childbirth, I was sitting in my bed with my new baby recovering from my C-section, with my mom in town from France to help, my husband back at work, and me still trying to keep the business end of the business together. Whether I wanted to acknowledge it at the time or not, our newborn child, and rightfully so, had seriously sidelined my involvement in Michael's English Muffins (my other baby). Employees dropping stuff off at my house, updates via phone, sporadic email communications, etc.…, to say it was hard would be a gross understatement! It was about six months (March 2020) after birth before I really emerged from my depression. During those six months, I felt as if I lost the pulse of my business. It was hard for me looking at the year end numbers from 2019, I wasn't sure we could continue.
By January 2020, I was really re-thinking everything. The manager I had hired not only wasn't working but come to find out was sinking the ship. Thankfully my delivery driver at the time was hungry and eager and stepped up to fill her role. The ship would be righted and it'd be smooth sailing, right? NOT!!! BOOM, March 2020 rolled around and the pandemic came knocking. By February, I felt there would be inevitable changes so we made some quick changes and started home deliveries the first week of March. Almost overnight, our 30ish wholesale accounts evaporated leaving only five, our restaurant closed temporarily, and all of our Farmers Markets were in question. Many of our wholesale accounts who had become friends over the years were forced to shut their doors, and my heart still breaks thinking about the numerous businesses I, and so many others in the triangle, loved that we're unable to survive. But throughout the whole debacle, my father's voice echoed strong and clear, and I remembered the multitude of stories of his early restaurant days struggles and I knew I was going to get through it. Our staff was super thin going into the pandemic so we were a bit lucky in that sense. Through home deliveries, the five remaining wholesale accounts, and surprisingly the only Farmers Market still operating that we were still able to participate in, coincidentally our first and has always been our strongest market, Western Wake Farmers Market, we were able to hang on and weather the storm. Realizing the greater Raleigh and Triangle community was rapidly getting behind the support local movement, we applied for and were granted PPP money.
In June 2020 we were able to start inviting customers back by offering a limited take out menu as well as curbside. After gauging the reception to the new rules of regularity we slowly started offering more hours, and it quickly became clear that we were going to come out stronger on the back end of this ordeal. Our suspicions were soon confirmed and December 2020 was a record holiday season for us. One year later from the day I thought I would have to close my business, I couldn't be happier in 2021. Now that we are back to the "pre-pandemic" version of normal up and running, the past six months have and continue to present us with challenges. Currently, we do not have enough staff to do everything and to participate in all of the events we would like to be a part of. Staffing is our focus – Finding the right people to sail this ship, keeping her between the navigational beacons, and keeping her fast and steady on a maintainable course of growth that will continue to enable us to thrive and conquer on this tumultuous sea of English Muffins!!!
Great, so let's talk business. Can you tell our readers more about what you do and what you think sets you apart from others?
Our Mission statement says it clearly. Michael's English Muffins is a hard-working team of talented individuals committed to making the most awesome English Muffins every day. Serving them with an unrivaled level of hospitality.
What sets us apart is the English Muffins go through a 12-24 hour process where every gram that goes into the batch matters, including the long man-hours they take to prepare. It is a true labor of love and you can taste the difference. Again I hear my dad's voice- "attention to detail, attention to detail, attention to detail" This is my history, and it is my future.
If we knew you growing up, how would we have described you?
So, I thought about this a lot and actually asked my mom and stepdad to answer these questions about me. This is what they wrote.
From the time you were born, you were an extra cute baby – everyone would say so but you did not like the attention. Very independent, you played well by yourself and loved doing arts and crafts. You really looked up to Alex ( my brother) and sometimes became jealous when he got attention. As you grew older, you became a social butterfly and really liked going out with your friends. You loved your friends especially the ones at summer camp! Every year you became more and more interesting and if we can mention one of your strongest traits – it's that if you really wanted something you would strive to get it!
Contact Info:
Email: MichaelsEnglishMuffins@gmail.com
Website: MichaelsEnglishMuffins.com
Instagram: Michael's English Muffins
Facebook: Michael's English Muffins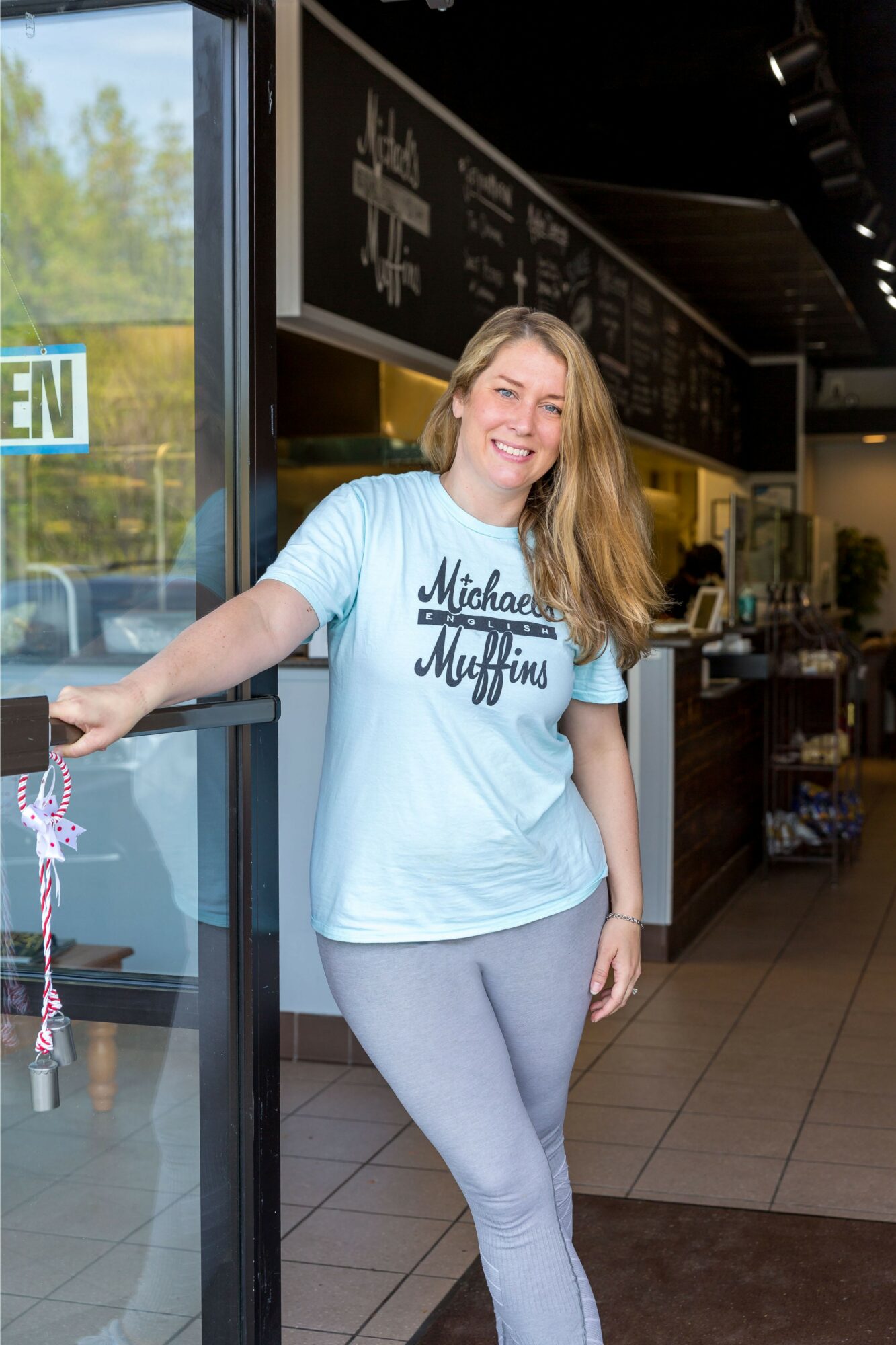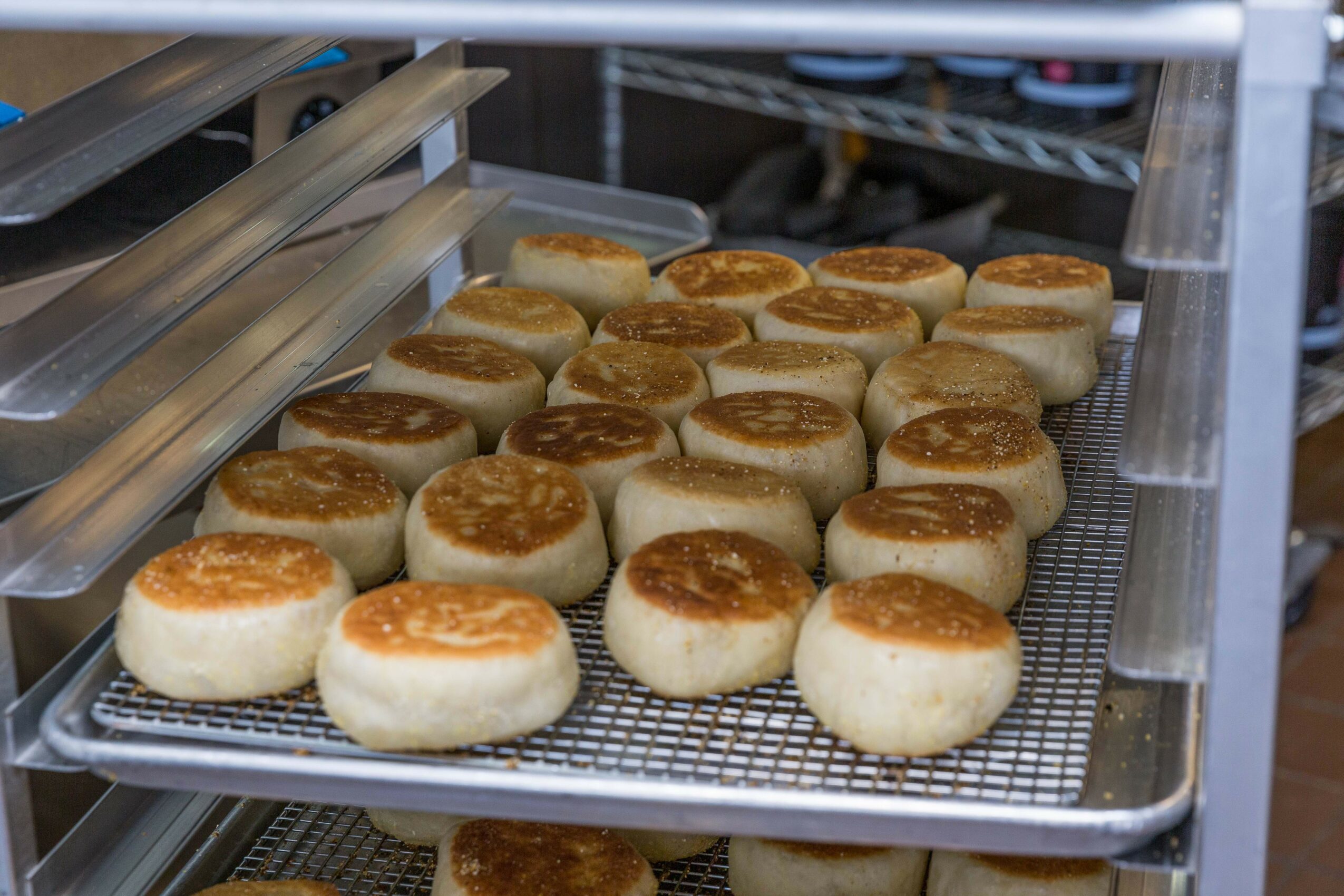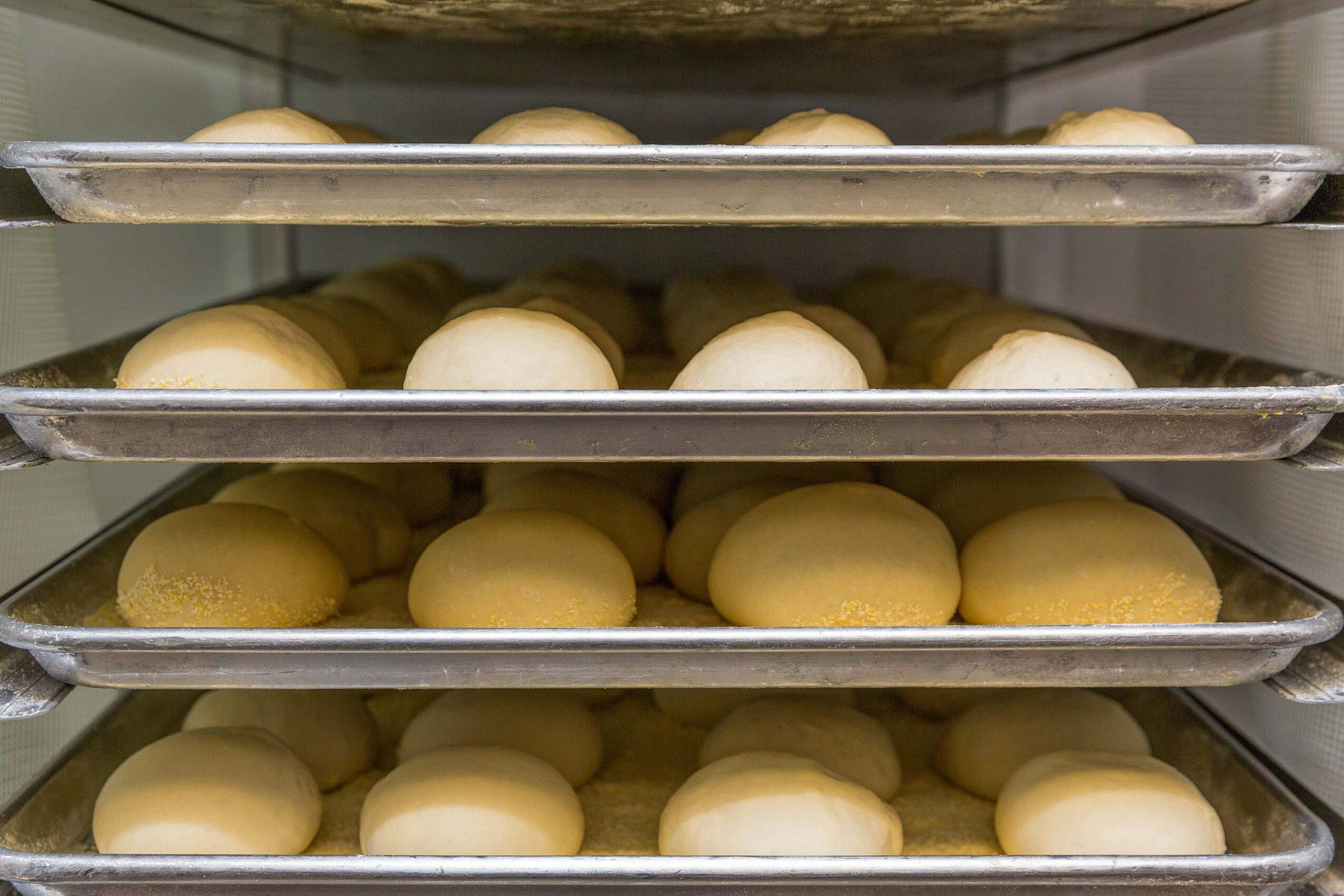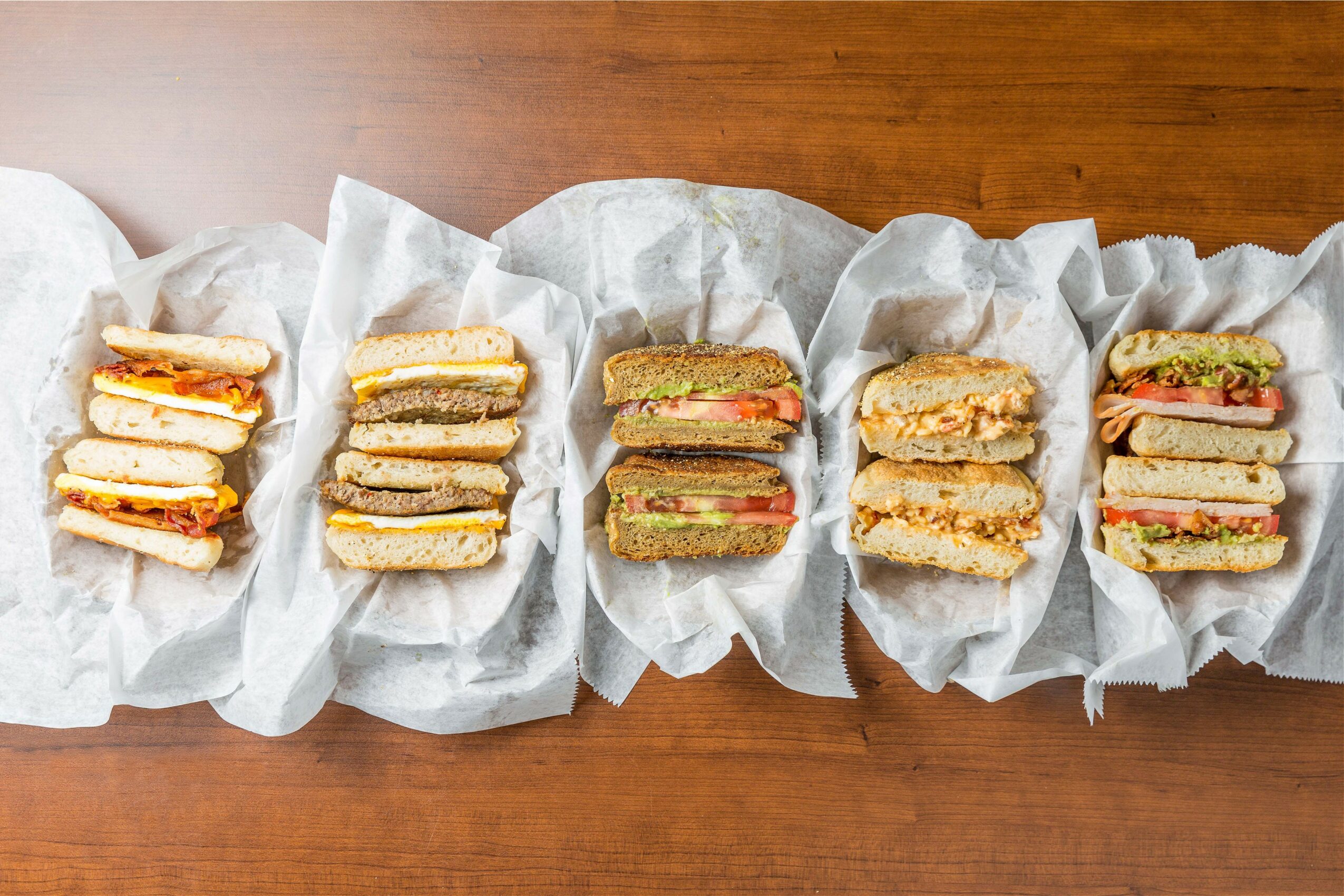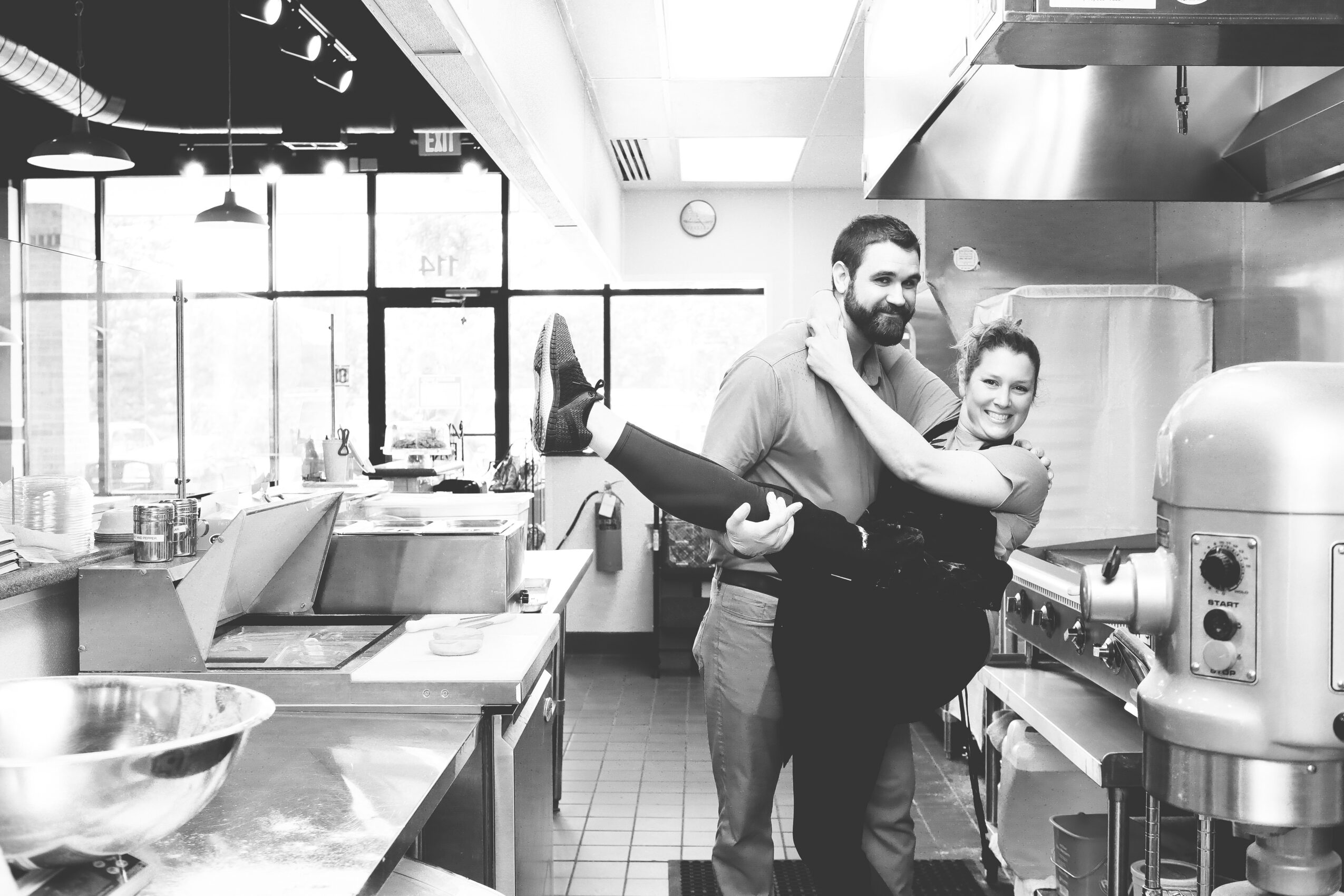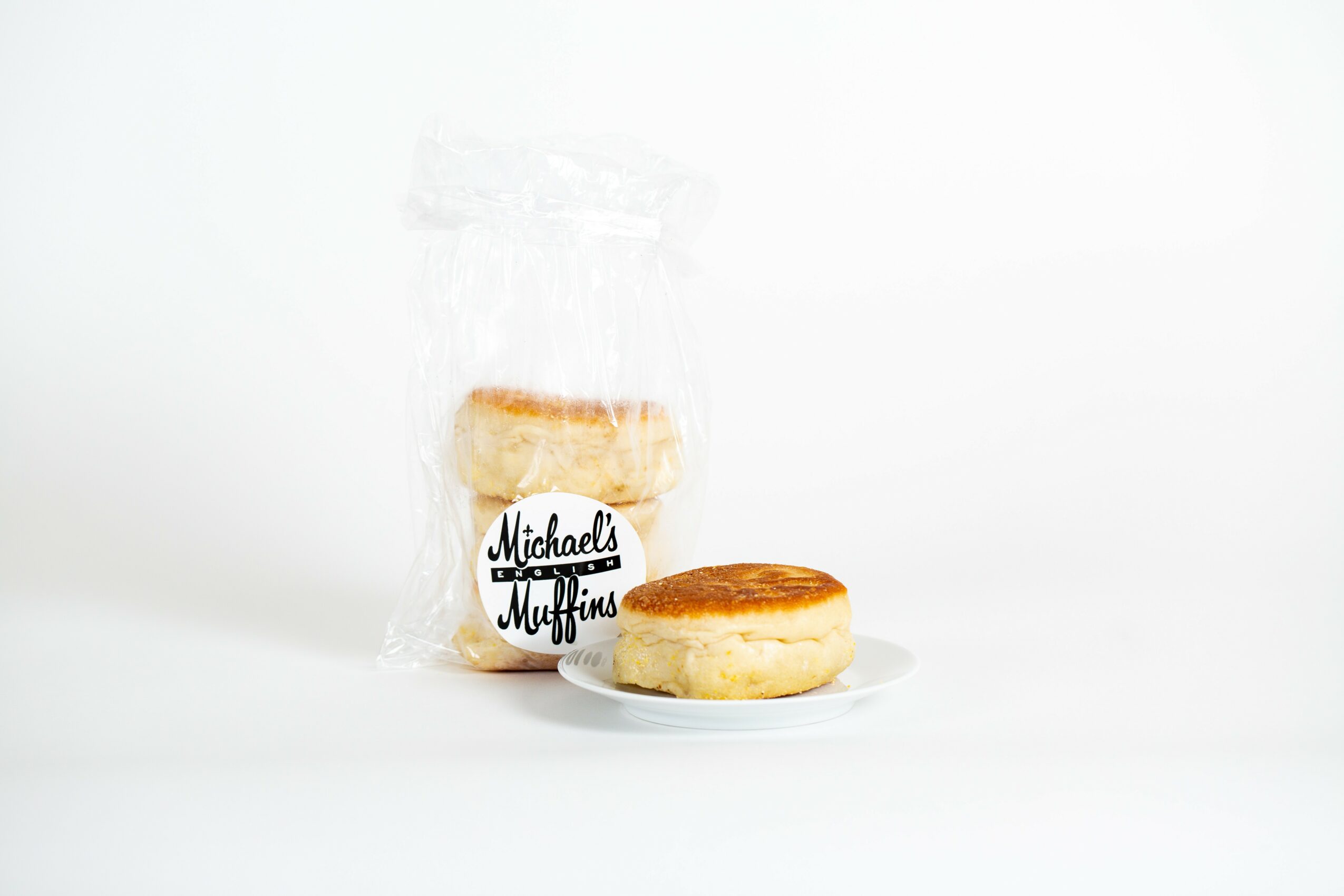 Image Credits
Stacey Sprenz Photography & Felicia Trujillo Food Seen
Suggest a Story:
 VoyageRaleigh is built on recommendations from the community; it's how we uncover hidden gems, so if you or someone you know deserves recognition please let us know 
here.