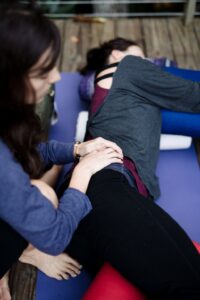 Today we'd like to introduce you to Rachel Manetti.
Hi Rachel, please kick things off for us with an introduction to yourself and your story.
I'm from a family of public servants that goes back at least four generations packed chock-full of educators, librarians and social workers so teaching and service are cornerstones of my genetics. My own physical pain and suffering started with chronic migraines when I was ten years old. They peaked in my early 20's likely in lockstep with undiagnosed social anxiety. Meanwhile, my mind expanded with my college studies in international affairs and, in my 20's, corporate experience as well as a master's in coaching, recruiting and professional development. In my 30's, my heart grew with the birth of my first child in 2010, my entry-level yoga teacher certification in 2011 and my second child in 2013.
All of these realms of learning for my body, mind and heart converged professionally in 2014 when I began my training to become a yoga therapist. (Oh yeah, when I was also pregnant with our third babe!)
Let's sidestep for just a sec to talk about what a yoga therapist actually is. An entry-level yoga teacher has 200 hours of training experience and tends to work with group fitness classes in a gym or yoga studio. That was my first yoga teacher training back in 2011. There are many additional levels of yoga teachers and the amount of training they have but Yoga Therapists are credentialed by an entirely different body and are a bridge from yoga to healthcare. Yoga Therapists are not board-certified and do not diagnosis or treat medical conditions. But we have over 1,000 hours of specialized yoga training and deep understanding of how to use the tools of yoga (which you could also call "life tools") to customize how we help our clients. That means that I work with people 1 on 1, usually those in chronic physical or emotional/mental hard stuff, to help them figure out how to help their body, mind and heart in their everyday choices. We focus on what's manageable and doable for their unique and very-own life and, as they make different small choices, those small things add up to create big shifts in how things are feeling.
Now, back to my story and how I got here.
Over those four years of training to become a certified yoga therapist, I traveled thousands of miles back and forth to Calgary, Canada for five in-person intensive trainings, completed thousands of hours of traditional study and self-study and wrote up hundreds of client case studies. (All I can say in looking back at doing that with three children under seven is PHEW!!! And thank you to my husband and parents!) In 2018, I obtained my Certified-Yoga Therapist credential from the International Association of Yoga Therapists.
Those four years included not only rigorous training, travel and practicum work but also huge life changes including the birth of our third child, me breaking three different bones during three different years, and tragic loss in my extended family as well as the ocean of grief that comes with any loss. The last 18 months of pandemic and deeply exposed roots of racial and human suffering have only continued to grow my awareness of the world and how challenging living as a human being can be.
My yoga therapy training and hard knocks of life experience has dropped me in a place where I'm skilled at sitting down in the middle of the hard stuff with the very unique individual that is right in front of me. I've been gifted with exceptional intuition and extensive education of the body, mind and heart that's given me a deep well of knowledge and skill from which to teach and empower my clients.
We all face challenges, but looking back would you describe it as a relatively smooth road?
It definitely hasn't been smooth but it does all make sense in the rearview mirror. I can see how all of the pieces have led me to where I am now.
There were (and are) always bumps to navigate.
Some have been smaller – like figuring out how to get my 7 page client case studies done during my yoga therapy training program while I had three children not yet in kindergarten. (Thank you, thank you, Taylor YMCA childcare and locker room comfy chairs.) Some have been mid-sized – like a broken foot in 2014 when I was pregnant or (again) in 2016 when I had three kiddos and the youngest was 1. And some have been super-sized – like the loss of my nephew in 2018.
Some have been more lonely like the bone breaks and the grief, and some have been more communal like solving for lots of tricky childcare during my training years. And for sure, the pandemic crosses into both of these realms, lonely and communal all at once. I had to shutter my business completely last August to support my three children in virtual school, the youngest entering kindergarten at the time.
But all of the struggles remind me of the same couple of lessons in my business and in my life,
#1 If you go too fast, life will find a way to slow you down.
#2 You can't do this alone, ask for help.
And yes, I see that those are two sides of the same coin. But apparently, I need to learn the same lessons quite a few times to get them to sink into my hard-headed self.
Thanks for sharing that. So, maybe next you can tell us a bit more about your business?
For most of my life, I thought that my sensitivity was my downfall. But now I see it quite differently. I know that my ability to feel deeply and fully is one of my greatest superpowers.
In my business, I tend to work with people who "think they feel too much" as well. But what I help people understand is that they aren't usually feeling too much, they're actually thinking too much. Feeling is a very different skill than thinking but it's one we have to re-learn. It's been paved over with our ability to catastrophize, analyze and solve which are phenomenal tools of our amazing brains. But the brain also has the ability to pause and observe, which I think are typically highly underestimated powers.
So this is what I'm skilled at doing and skilled at teaching.
I teach people to pause, observe and use the information they gain to make more skillful decisions about how to move forward. I also do this for myself all the time. It shows up in my art, my writing, in a poignant way.
When it comes to my art, I've loved writing since I was a child but I've only embraced it publicly since early 2017 when I started a blog for my clients and students – and honestly, more for myself than anything. My blog was a place for me to practice being honest with the world and being seen publicly which are things that have historically been very challenging for me. I quickly found that my clients were appreciative of my candor and ability to translate tricky human experiences into vivid descriptions. I see the world in this rich way so putting it on paper is just letting how my brain tends to see things move out through my fingertips. I love writing and it feels like an extension of myself, as legs are to a soccer player. Writing is also where I can move out of my own overthinking, highly judgmental tendencies and into my own deepest powers of observation and acceptance for the moment as it is. My readers and clients tell me that they feel like they're talking with me when they read my blog. They say they consistently see pieces of themselves in my writing. One of the best things I get to hear in response to my blogs is, "How did you know exactly what I needed to hear today? This came at exactly the right time." Every time I read a note like that, I'm humbled and grateful for the chance to share my writing.
So I think that's a gift that I offer. I get to stay connected with both current and past clients and students, as well as amazing people I've never met in-person, through my consistent writing. It's medicine for me and a dose of hope and grounding for some others too.
That's what I'm most proud of too. My willingness to feel, to write about it and lift it up as a human superpower, and my ability to teach others to hone their own ability to feel and respond to that feeling as their own superpower. I think this is one way we as humans can learn to overcome the deep reactivity that most of us are running on day to day. We've got to be willing and able to pause, feel what's really and truly up and choose differently.
We love surprises, fun facts and unexpected stories. Is there something you can share that might surprise us?
My three favorite Christmas movies are "White Christmas" with Bing Crosby, Danny Kaye and Rosemary Clooney; "Die Hard" with Bruce Willis (yipee-ki-yi-yah!); and Lethal Weapon with Danny Glover and Mel Gibson ("I'm too old for this $@!t).
I love underdog sports movies. My husband laughs at how fired up I get watching them.
I listen to every type of music under the sun from every area of the globe.
Oh and when I was a kid, my Granddaddy said he'd pay me a quarter to be quiet for 5 minutes… but I never made it! (That actually won't surprise most people who work with me. But it would make them laugh – which brings me joy.)
Curious to learn more about Rachel's approach to yoga therapy? Click 
here
 to book a 20 minute complimentary consultation with her."
Contact Info: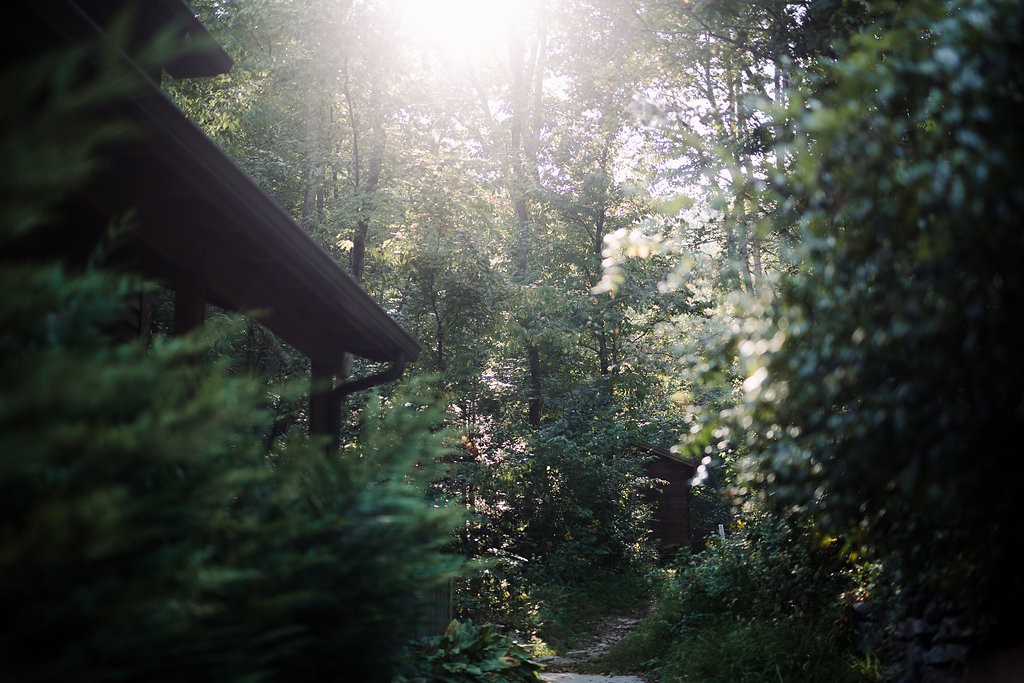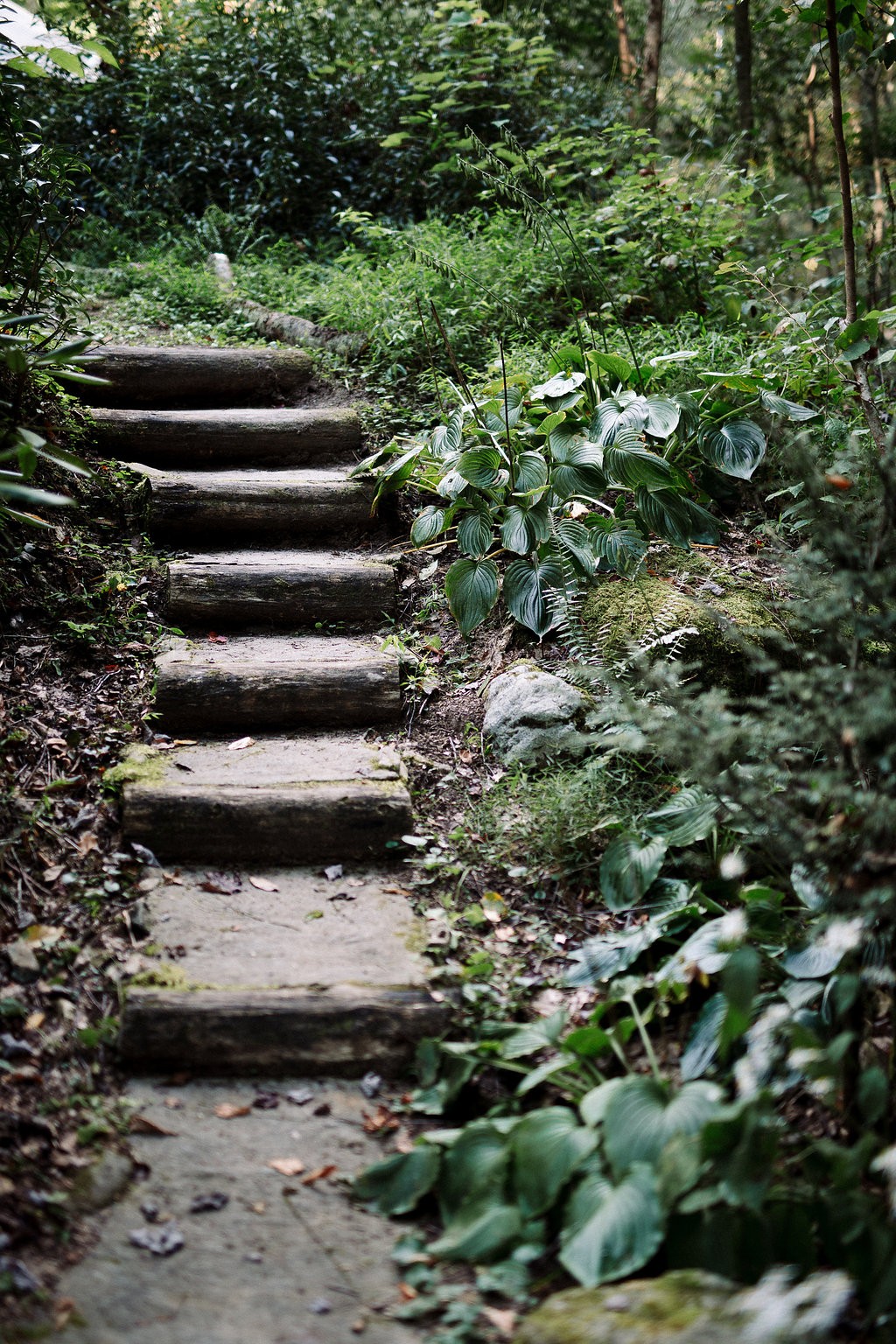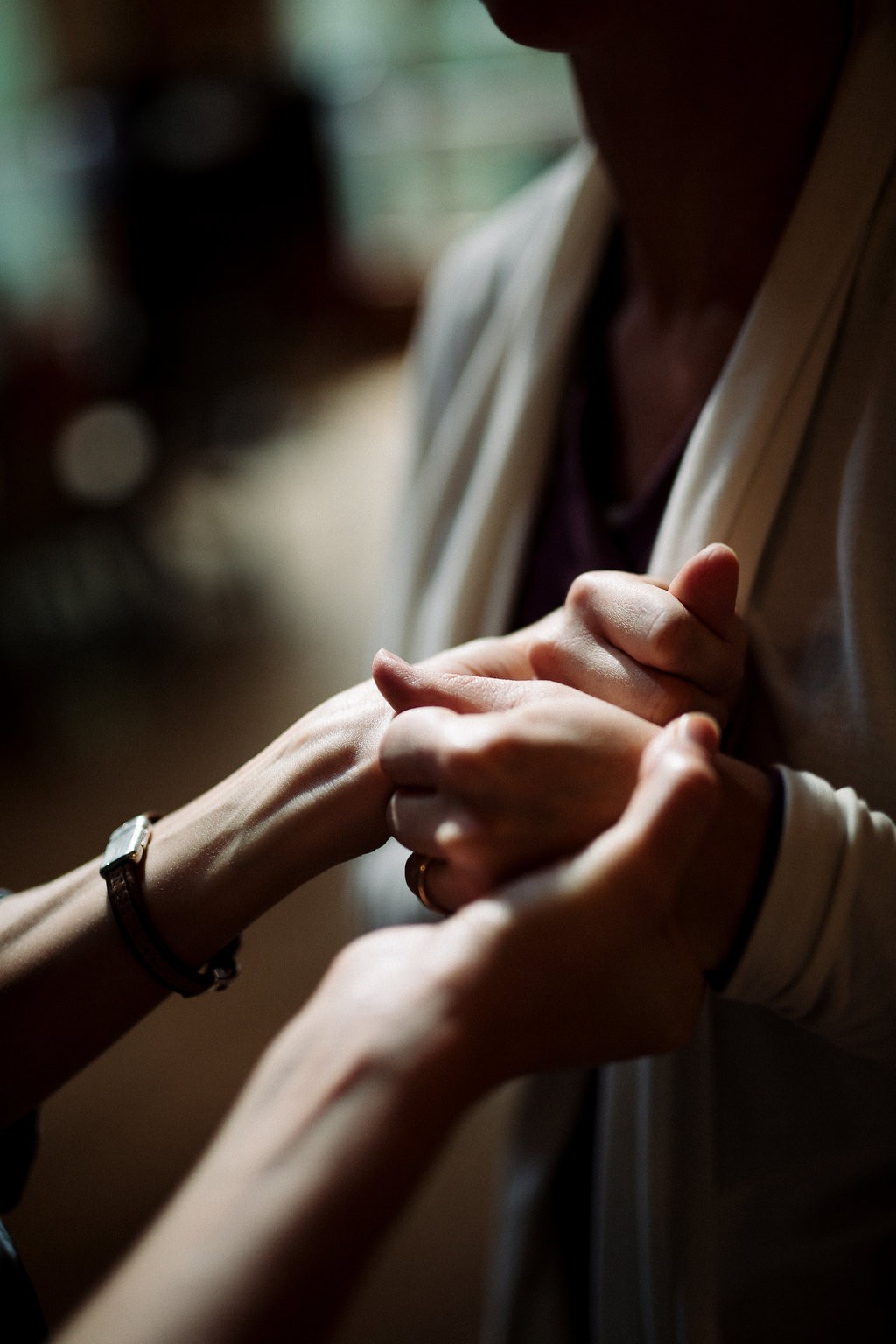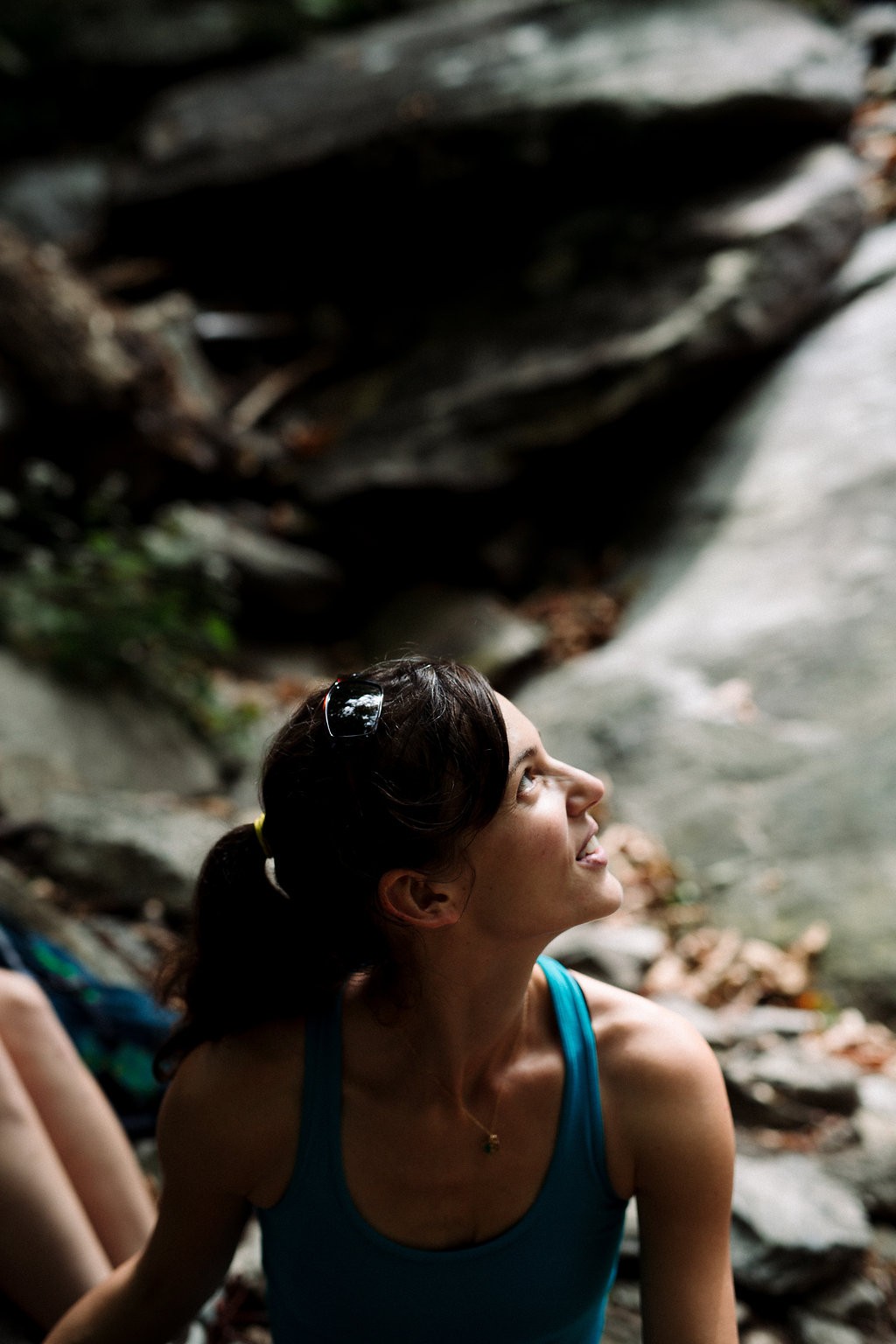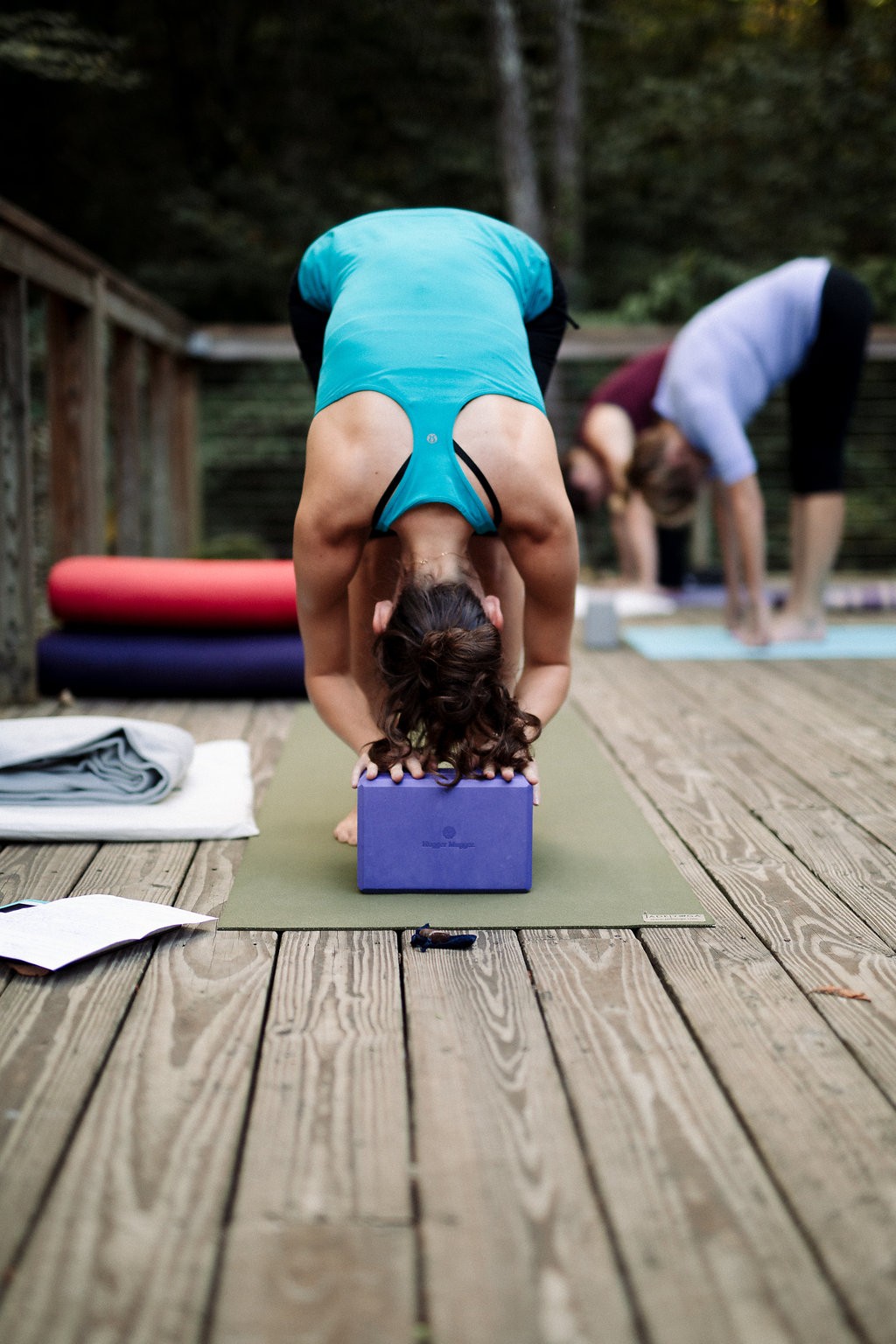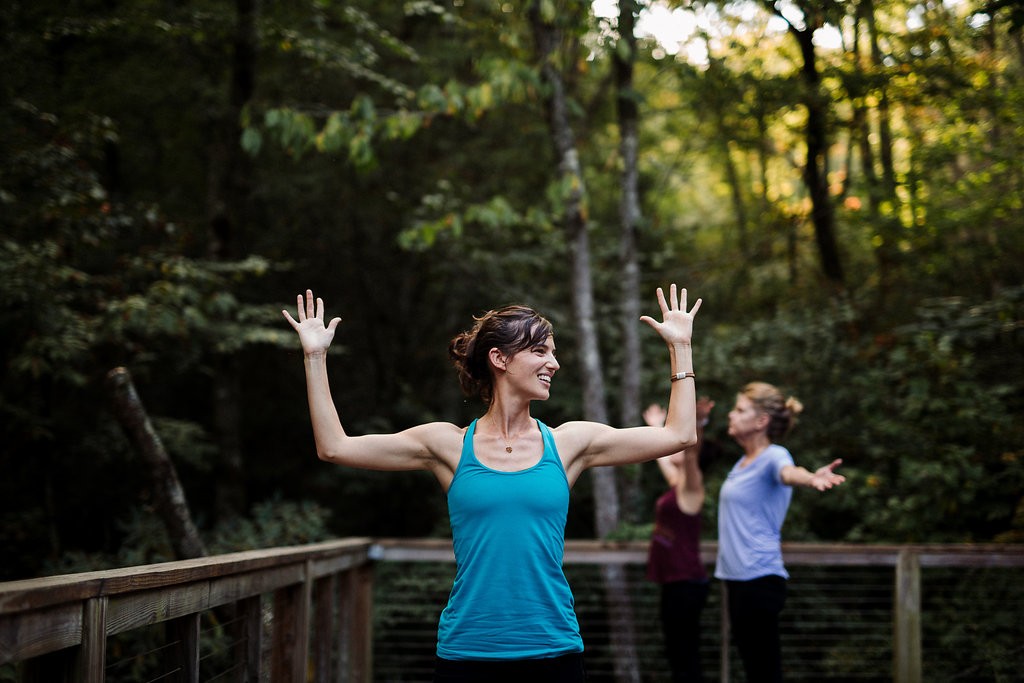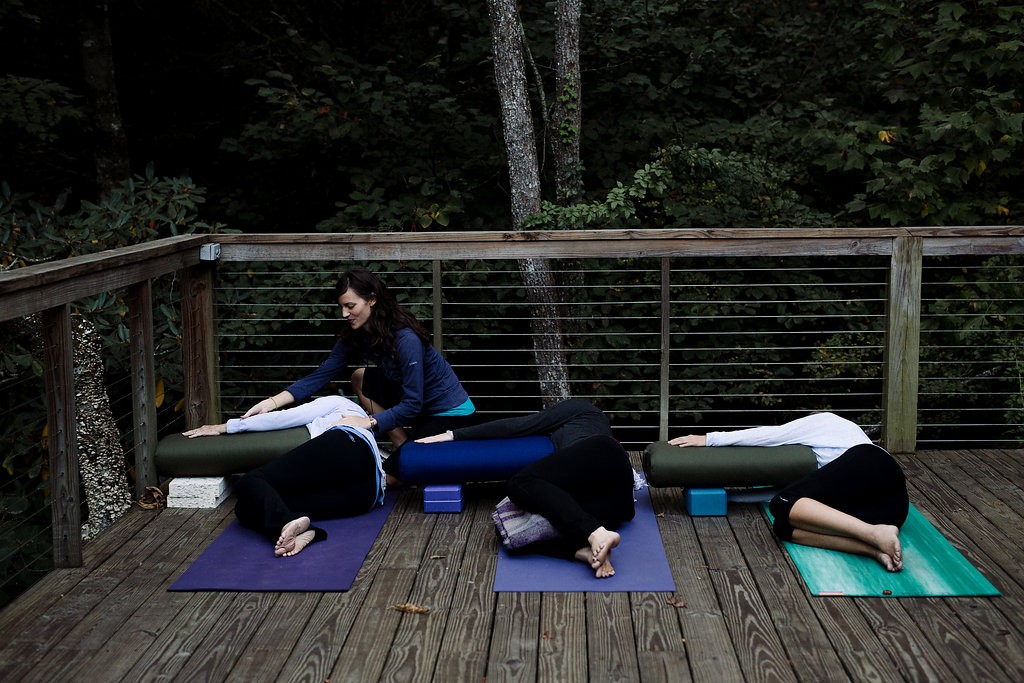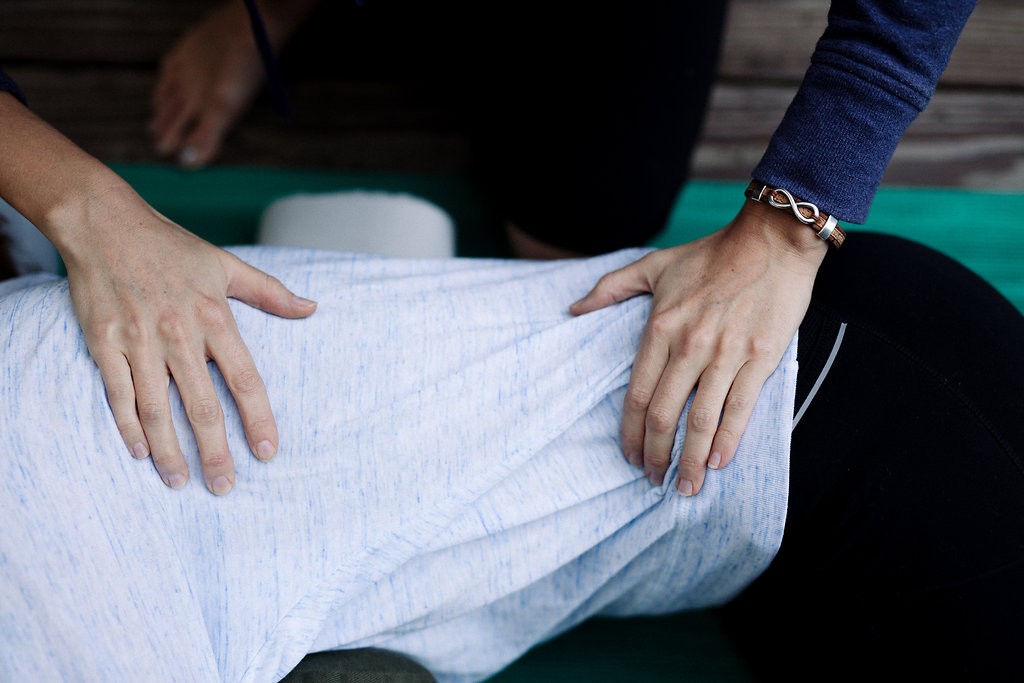 Image Credits
Julia Wade Photography
Suggest a Story:
 VoyageRaleigh is built on recommendations from the community; it's how we uncover hidden gems, so if you or someone you know deserves recognition please let us know 
here.