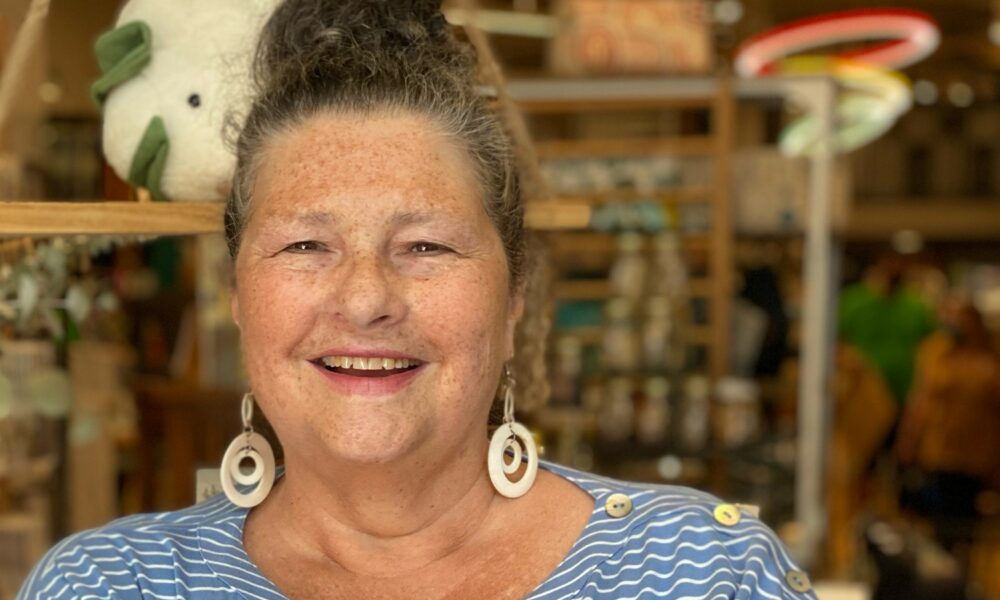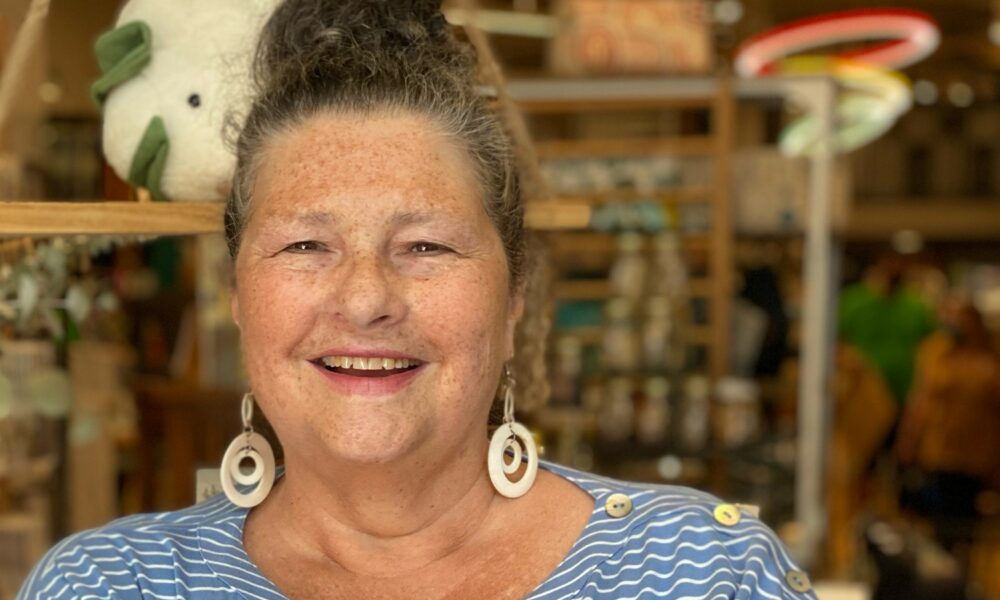 Today we'd like to introduce you to Pam Blondin.
Alright, so thank you so much for sharing your story and insight with our readers. To kick things off, can you tell us a bit about how you got started?
I never knew what I wanted to do because, well, everything was interesting. I would say that my career path has been about learning that who I am is much more important than where I've worked… but it's taken a while to figure that out. In hindsight, I can see what I wish I had known along the way… which probably explains why I love to mentor and support younger creatives, helping them get to that self-awareness quicker than I did.
I own a gift store in downtown Raleigh. I opened it about nine years ago mostly because Raleigh was lacking this sort of space and I was tired of waiting for someone else to create it. I don't work in the store day-to-day…I stick to big picture, behind the scenes stuff. I also sit on several boards and am active in trying to improve the vitality and livability of downtown Raleigh. I'm happier than I've ever been… because I figured out where and how my own skills and personality can make a difference in my community. I've become a friend-and-sometimes-mentor to many young entrepreneurs, something I thoroughly enjoy. I turned 60 this year, so it took a while to get to this place of contentment.
In fact, it took three decades in a more typical career to help me sort things out.
Way back in the early 1980s, I fell into a career in non-profits. It was a fulfilling, robust career that saw me through marriage, three kids and a series of moves with my academic husband (who is a professor at NC State). I learned a ton, got a Master's, gathered a few accolades and made a difference to at least some peoples' lives. But I was always restless, always wanting to do/learn/try/accomplish something else. Despite my successes, I grappled with self-doubt and depression.
During the end of my "non-profit era," some excellent coaching got me to see what I had always known but couldn't articulate: what makes me an asset is HOW I do things, WHO I am as a person and WHAT my innate traits bring to the table. It's not that I know how to write a report or work a spreadsheet, it's that I am a person who thrives on achieving things that are difficult to achieve, who loves to crack a challenge or puzzle and who isn't afraid to see the possibilities and chart a course.
I participated in a lot of leadership training programs… workshops, seminars, retreats with gurus. But it was one program in particular that made a massive difference for me. It was an intense leadership program that required self-reflection at the therapy level and included a lot of group work over the course of several years. These programs aren't always great, but this one hit the spot for me, and that's when I left the non-profit world behind and charted my own course (at age 50!).
The trick is to figure out your assets and your shortcomings and make the best of them. In my case, learning how to focus the creative / visionary / entrepreneurial mind was the key to liberating me from trying to be something I'm not.
We all face challenges, but looking back would you describe it as a relatively smooth road?
I grew up in a time when career coaching, especially for women, was not very sophisticated. My first job interview out of college was at a firm where females had to take a typing test, males did not. I refused, left the "interview" pretty pissed off, and while fuming in the restroom I met a female employment counselor. Within a couple of weeks, I was an editorial assistant at a non-profit. That is literally how I ended up with a career in non-profits, I fell into it.
I know now that I am extremely achievement-motivated, for better and for worse. So, throughout my career I grabbed every opportunity to try new things. I rarely said no and often set lofty goals for myself and, later, for my organizations. It took many years and some painful failures to internalize a few important lessons.
I learned that just because you CAN do something doesn't mean you should. There are lots of us out there… we see things that appear difficult, but we also see how to do them "better." Of course, we want to take up the challenge! See a process that could be more efficient? See an event that could be more impactful? See an opportunity that is too good to pass up? Yes! I'll do it!
I'd say that most of my professional challenges and failures came from being so wrapped up in my own enthusiasm and drive to do something better, bigger or more impactful that I left others feeling frustrated or unfulfilled themselves. I've learned that people with brains that work like mine often thrive off chaos that makes others cringe.
This sets up a cycle: My way of approaching the world creates situations that can be frustrating for the people who work with me and for me. Their frustration leads me to question myself and my framework. I succumb to self-doubt and feel negative about myself. To feel better about myself, I look for a new challenge, a new mountain to climb.
When I left the executive world behind, it was a sloppy affair. I was afraid to leave an increasingly uncomfortable job for all the usual reasons…. mostly income and security. And if the organization wasn't also ready for a leadership change, I may have gone to another non-profit job. But in a single day, everything came to a head and I was given a gift. In a meeting with my board chair, I intended to resign. But before I could, he told me it was time for me to move on. It's painful to write this because I see (and feel) it as a failure, even though I was sent off with gratitude and enough of a severance that I could take time to reflect, reorganize and reinvent.
I was able to break this cycle and liberate myself to BE myself. The freedom I feel now is the freedom from constraints and societal constructs of what "work" should look like, what "professionals" should act like, and what to do with a restless and creative brain. My brain is wired to be an entrepreneur, an idea person, a cheerleader for the greater good. And in a work environment, I'm best at creating a vision, building a team, and leaving them to make it a success while I chime in from the bleachers.
Alright, so let's switch gears a bit and talk business. What should we know about your work?
Once again, my path has been defined more about who I am and how I do things than it has been about a specific "career." Others have called me a catalyst, an activator, a change agent. Those are adjectives with which I feel comfortable and proud. Yes, they have a negative side as well…pushy, impatient, non-linear, but I've learned to own the good with the bad and to make it clear to my colleagues that they can and should call me out on those things!
I speak the truth, hopefully with some tact and diplomacy, and that has made me a trusted resource. I say these things not because I'm cocky but because I've spent years figuring out what I can uniquely bring to the table. I'm honest with myself and others about where I can contribute and where I will probably not be successful. This honesty also allows me to "curate" the activities I get involved with.
I've had years and years of learning the hard way, self-reflection, difficult conversations and a slow and steady march toward self-confidence. And yes, I also have decades of practical experience about running an organization, being a community activist, balancing all the challenges and joys of life. I really do enjoy sharing that experience with others whose stories are just beginning, and I love working on non-profit boards, community committees and other places where I can push ideas forward and help figure out how to make fresh approaches a reality.
What does success mean to you?
My definition of success comes down to self-awareness and honesty. Everyone has to figure out what that means for themselves. For me, it's meant a few guiding principles that make my life less stressful. I am still working on all of these, but progress in each of these areas makes me feel more successful in general.
1. If you don't want to do it, say NO. Still working on this one, but I'm getting better at it. For example, I love being on non-profit boards, but there are some jobs I simply don't want to do (like hitting people up for money). So, I lay that out when I'm asked to be on a board, and I remind the organization along the way that I'm more interested in other things.
2. Just because you CAN do it doesn't mean you SHOULD. A corollary to number 1, but a different part of the brain. And here's the thing… oftentimes, other bright people will pick up the mantle and do it without you!!
3. There is potential everywhere. Some people say "everything happens for a reason," but that implies an external force of some sort. I prefer to see it as "self-aware people can learn something and make the best of every situation."
4. No Assholes. I use this rule enough that I've had people give me gifts engraved with this mantra. Negative, mean, self-absorbed, obstructionist people are simply not worth the time. When I find myself in a relationship with one, either professionally or personally, I walk away. Period.
5. Be nice. Be grateful. It sounds so obvious, but I'm learning to be more purposeful with this rule. Not to be maudlin, but I've had cancer twice in my life and there is zero chance of getting that news and NOT reflecting on what's really important. The older I get, the smaller that universe of "important things" becomes, and it really boils down to family, friends and community.
Contact Info: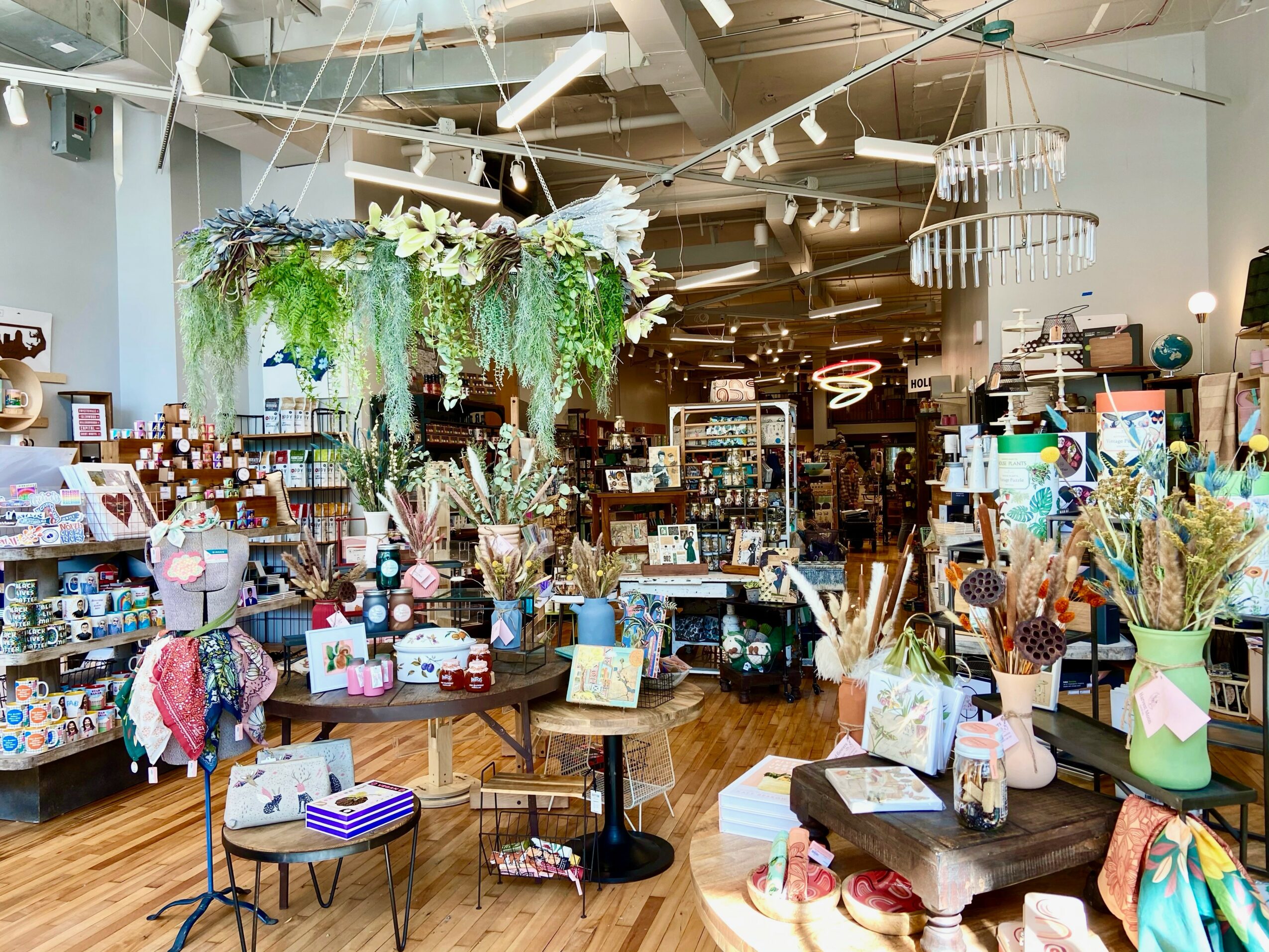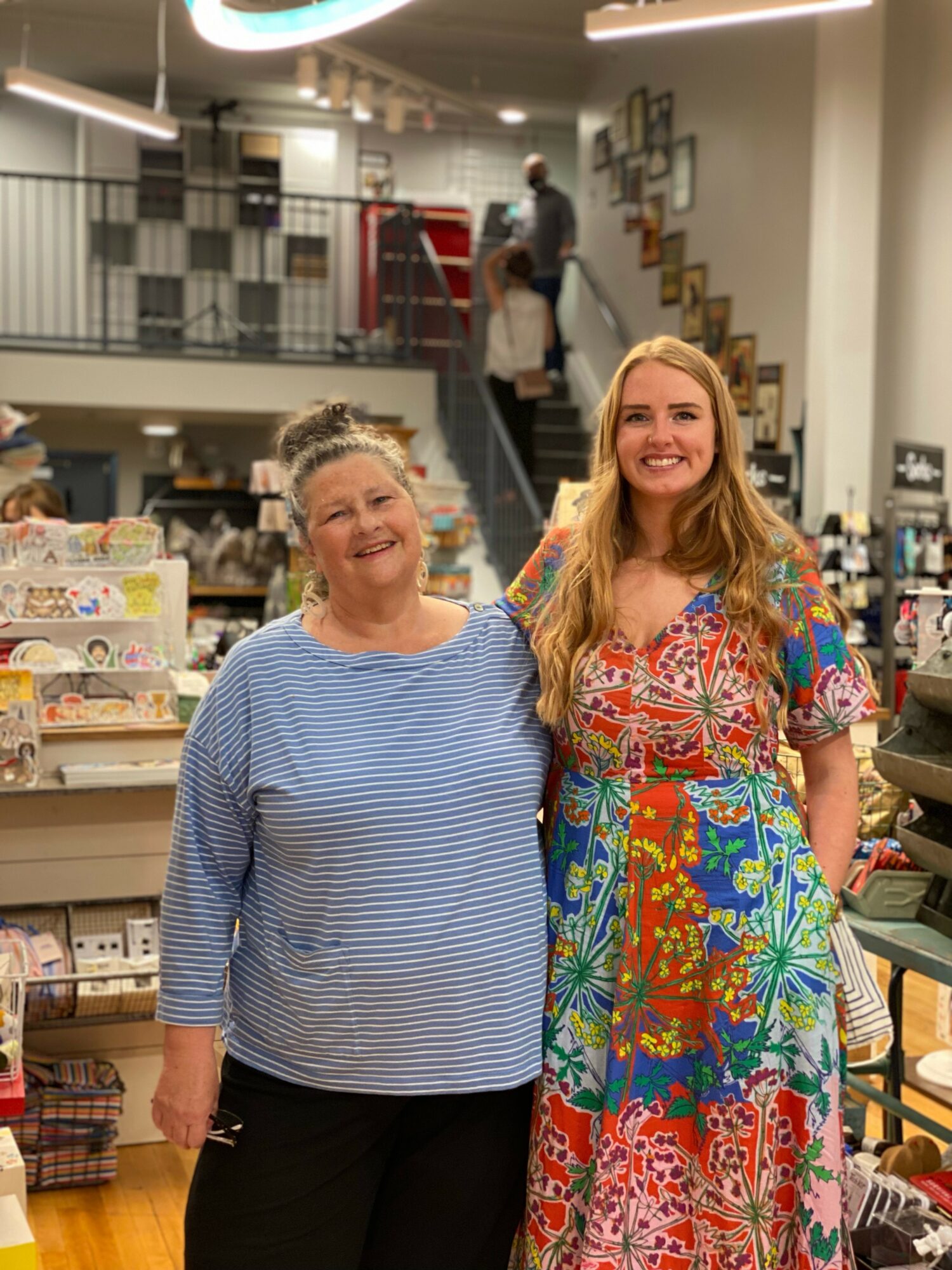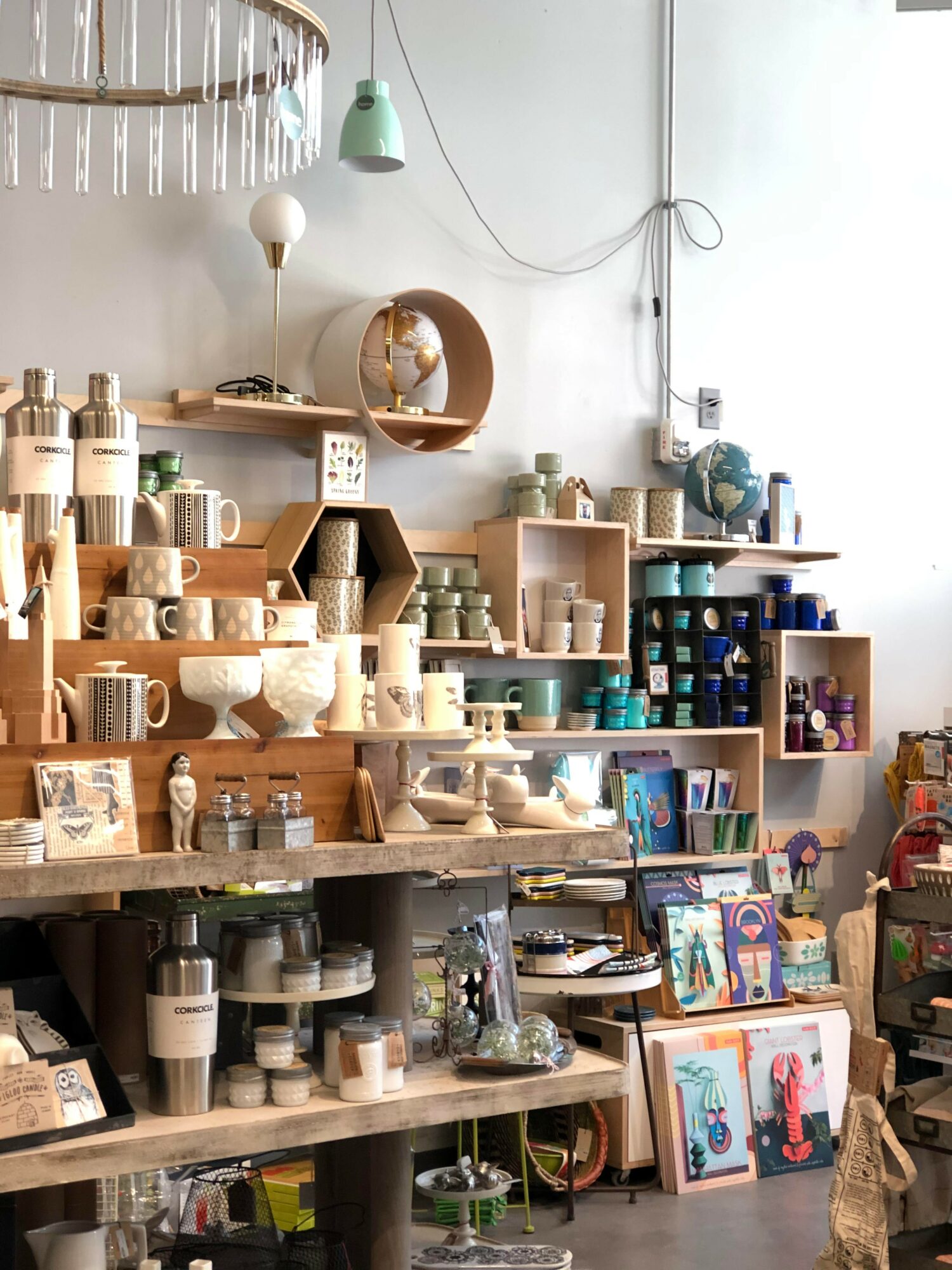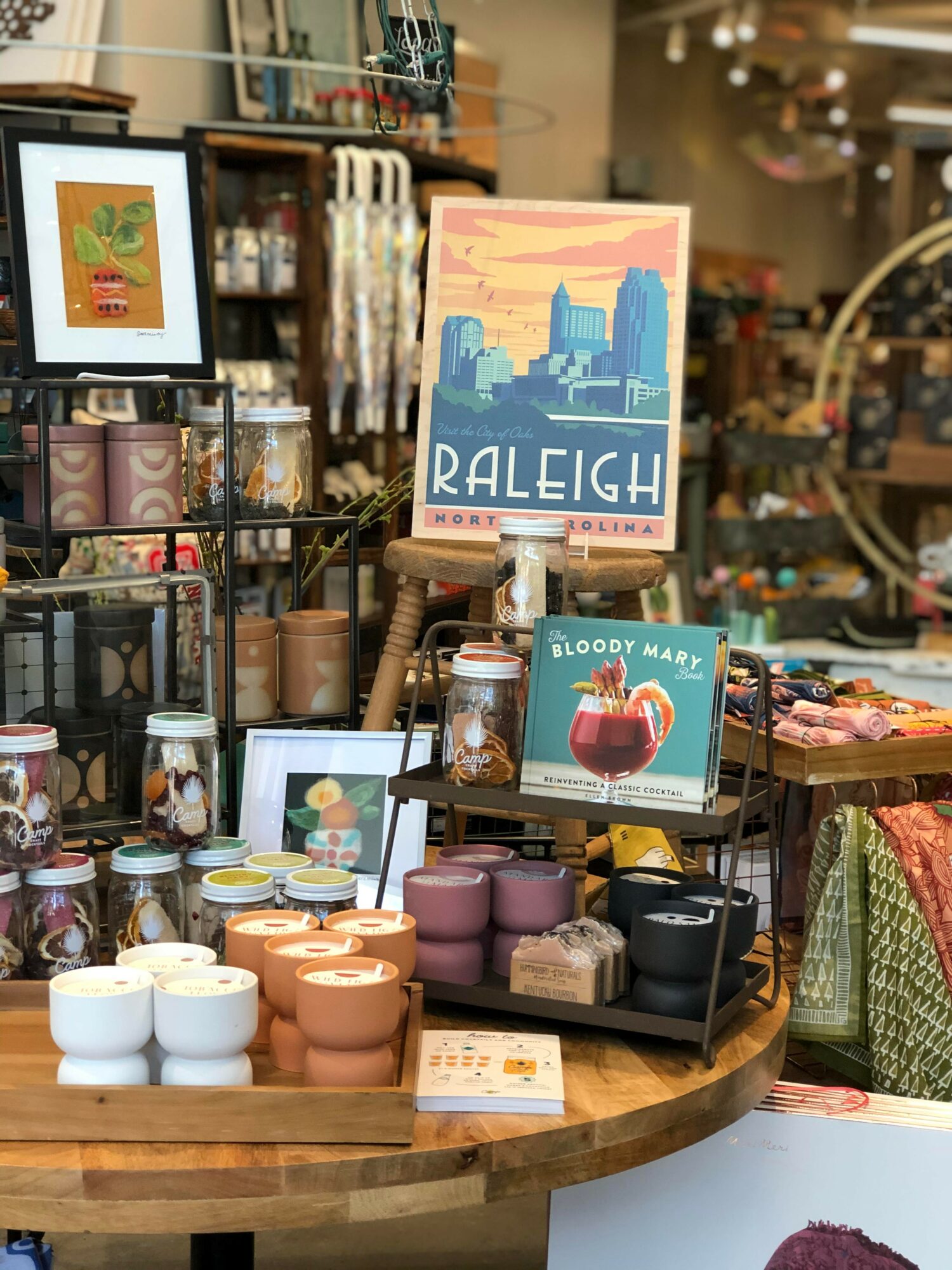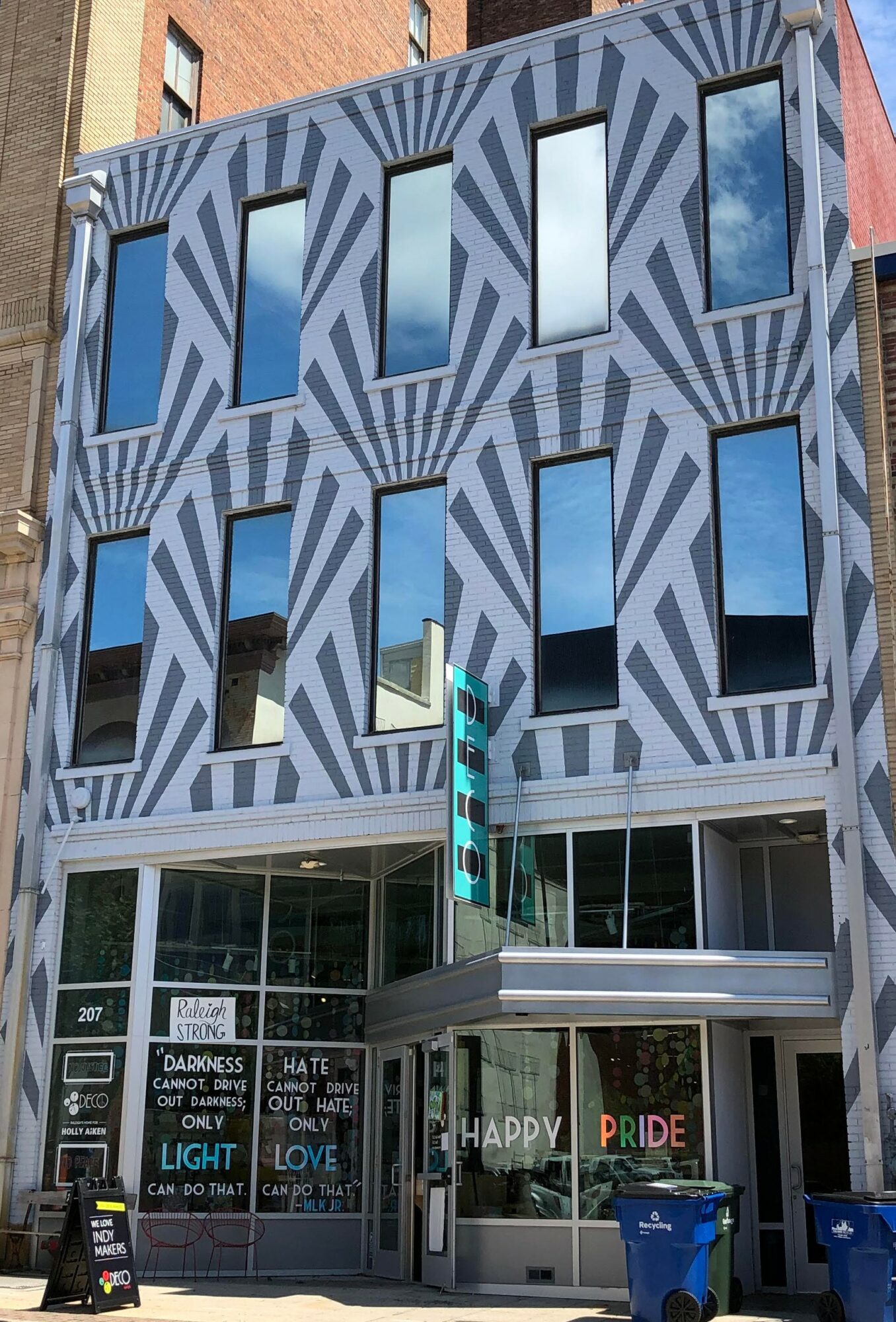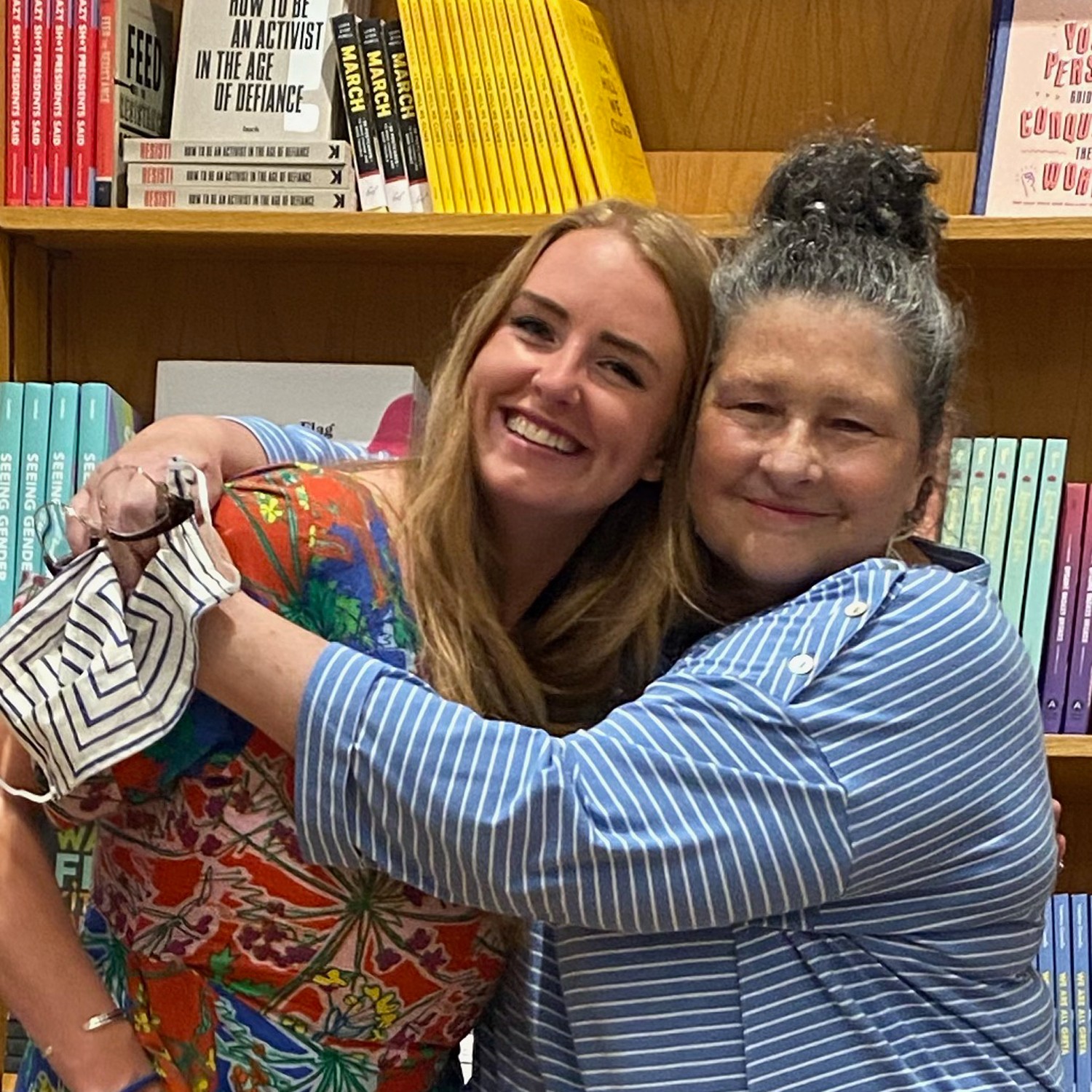 Suggest a Story:
 VoyageRaleigh is built on recommendations from the community; it's how we uncover hidden gems, so if you or someone you know deserves recognition please let us know 
here.